In life, it's generally best to avoid things that could be described as "two-faced." But in quilting, having split personalities is all part of the fun!
Reversible quilts are a great option for combining two of your favorite quilting patterns, one on the front and the other on the back. You could also use the same patchwork design and switch up your fabric colors for a reversible quilt pattern that easily translates from one season to the next. How about a boy/girl quilt for newborn twins? Or a naughty/nice quilt for the holidays?
We hope you find inspiration from the Bluprint community in these reversible quilt patterns and projects!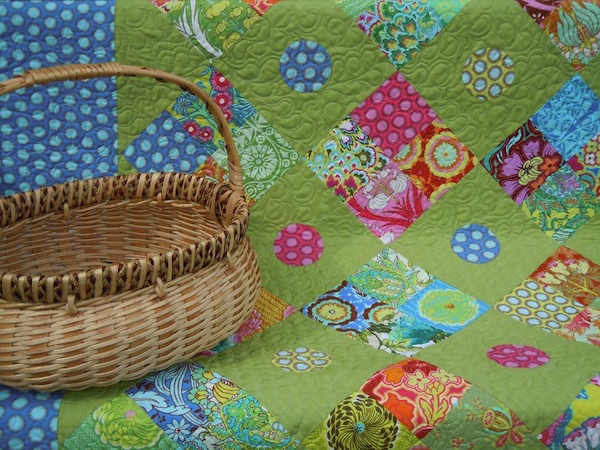 Photo via Bluprint member loftcreations
Barefoot in the Park is a reversible quilt pattern that's great for using charm squares and scraps! Take this quilt out for a picnic in the park, and simply turn it over if you happen to spill some of your lunch. The front side features a combination of squares and circles, while the back is a grid of charm squares surrounded by two chunky borders.
Get the Barefoot in the Park Reversible Quilt pattern.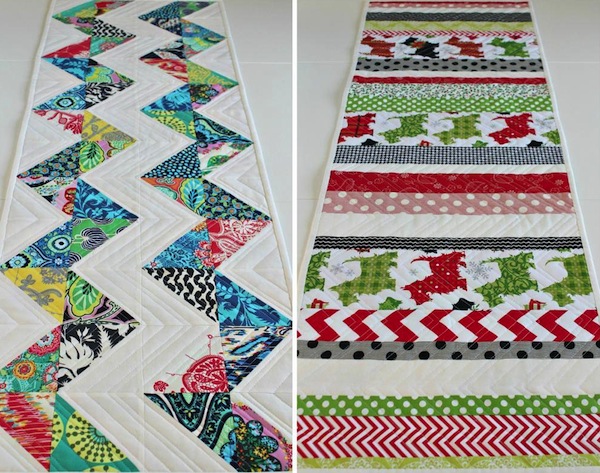 Photo via Bluprint member SaltwaterQuilts
Holiday table runners are a great way to get in the spirit of the season. But that season only lasts so long! You can give your table runner extra mileage by going with different colors on the front and back. This Reversible Table Runner pattern will help you keep your holiday decorations out of the box and in daily use, because the back is perfect for fabrics that work with your year-round decor. The modern chevron and stripe designs work well with a variety of prints.
Get the Reversible Table Runner pattern.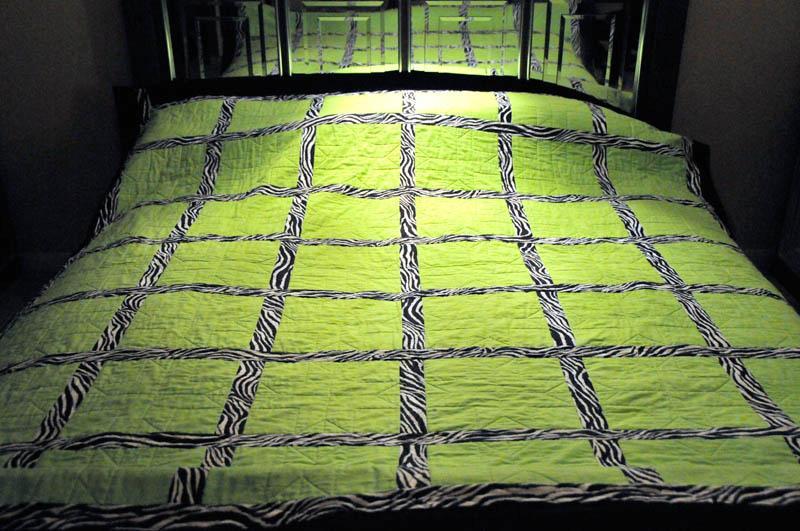 Photo via Bluprint member scrappersue
If you love the back of this quilt, wait until you see the front! The Stripe Stars Reversible Quilt was her third quilting project ever and it amounted a nice-sized bed quilt! She's most proud that she learned how to add sashing to a reversible quilt, which allowed her to use a time-saving quilt-as-you-go method.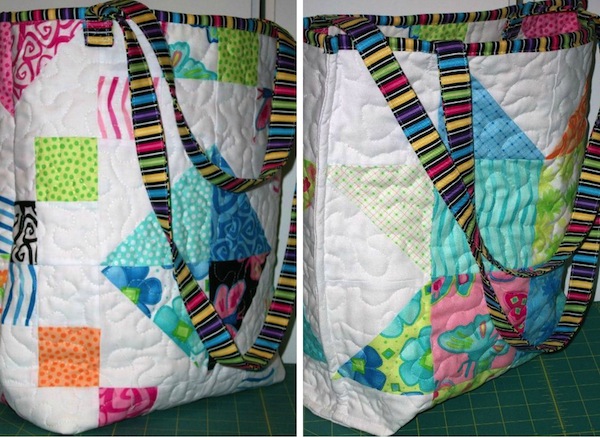 Photo via Bluprint Member Kenna Leach
What's better than the jewel box patchwork bag pictures on the right? You can turn it around or inside out to reveal a patchwork sawtooth star on the other side! This Reversible 5″ Charm Tote Bag Pattern is the ideal size for a library or gym bag, and it allows you to show off a variety of fun fabric prints. There are endless possibilities for patchwork tote bags, and making them reversible allows for even more design options.
Get the Reversible 5″ Charm Tote Bag Pattern.
[box type="shadow"]Learn how to make a reversible tote in the FREE Bluprint class Bag-Making Basics: Reversible Tote & Zipper Pouch with Kristin Link.[/box]
Photo via Bluprint member TeresaDownUnder
This adorable Reversible Patchwork Tray Cover is created via improv-piece quilting on one side and simply embroidered on the other side. The reversible design offers a great way to use up fabric scraps to make a gift for yourself or others! Teresa shares the free tutorial on her blog, Sewn Up.
What about you, Bluprint readers? Have you ever made a reversible quilt?