Retro style is pretty much always "in." Whether you're fully committed to vintage style or just want something extra special for an event, a bombshell dress is a great place to start.
Here's a look at some awesome bombshell dresses made by Bluprint members!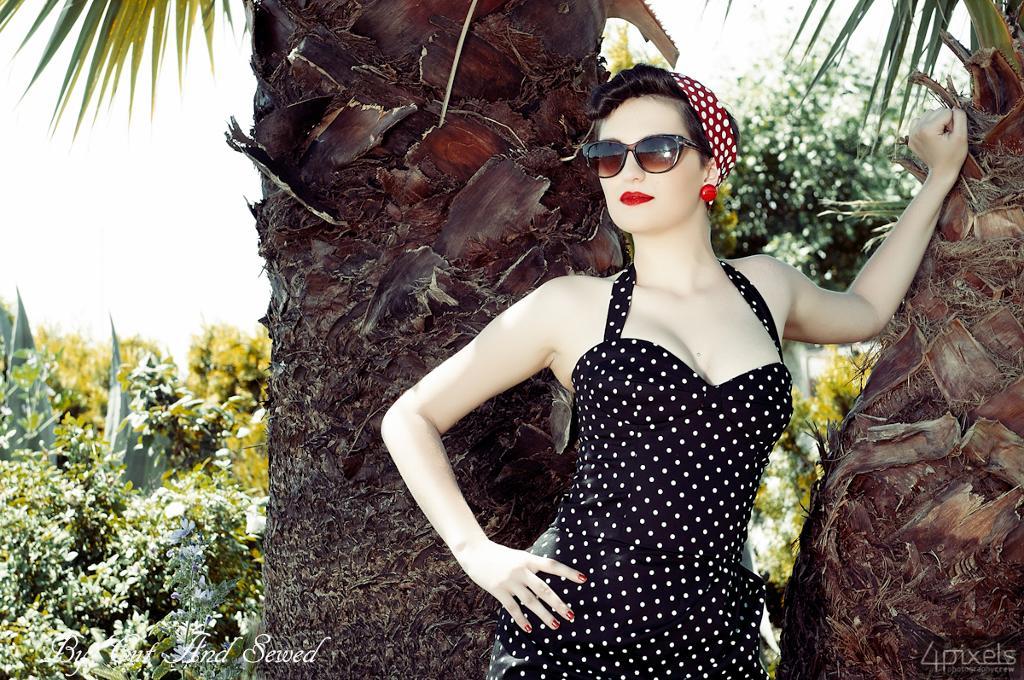 Polka dots are a natural choice for a bombshell dress. I love this black-and-white version from Cut and Sewed. Styled to perfection!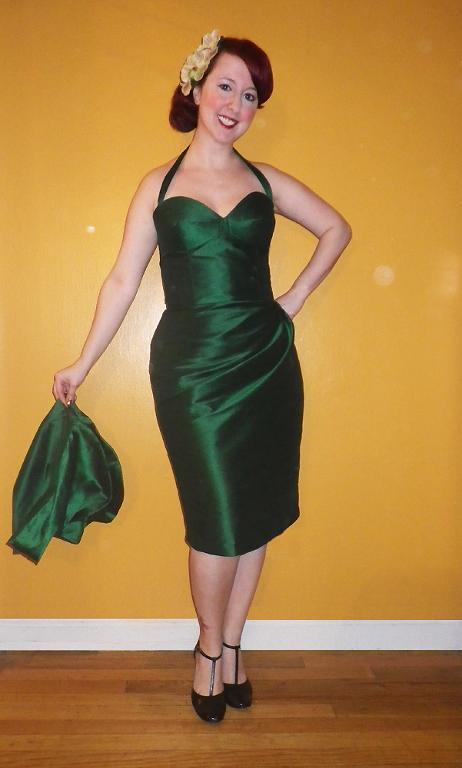 Jenniferose7 made her bombshell dress in a gorgeous green, and turned the extra yardage into a matching bolero that's just perfect for covering your shoulders on chilly nights. She also whipped up a cool Star Wars bustier using the same pattern. Sew fun!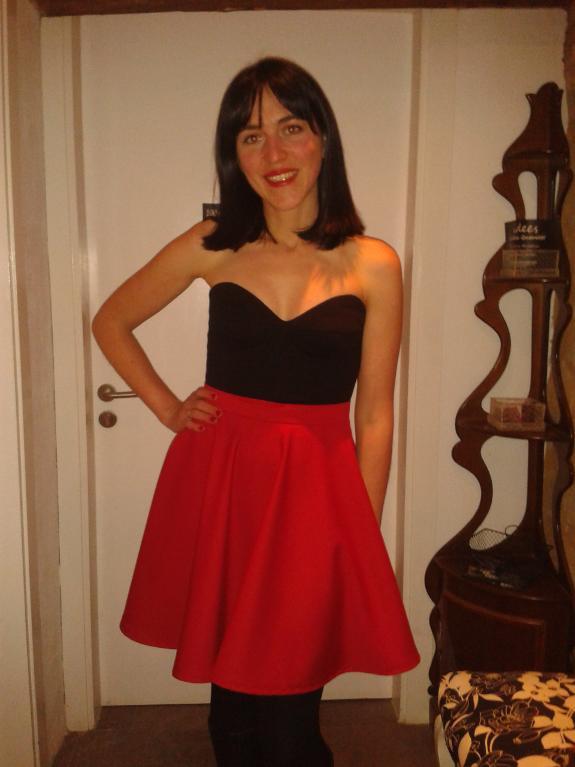 Aina83 made a red and black color-blocked version of the dress. I love how she switched it up with a full circle skirt.
She-She Girl also added a full skirt to the bombshell dress to create a custom pink prom dress for her daughter to wear to prom. Cute!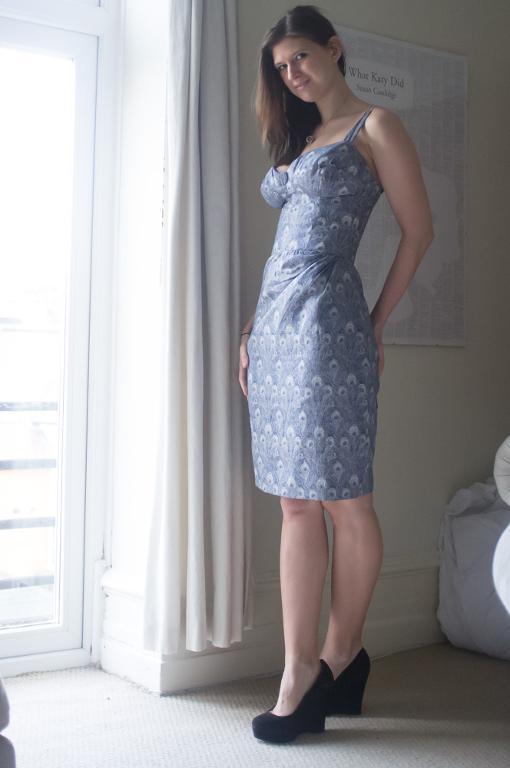 Katylissa made her Liberty Bombshell Dress, seen above, from Liberty Lawn Cotton, a perfect fabric choice is perfect for a more casual look.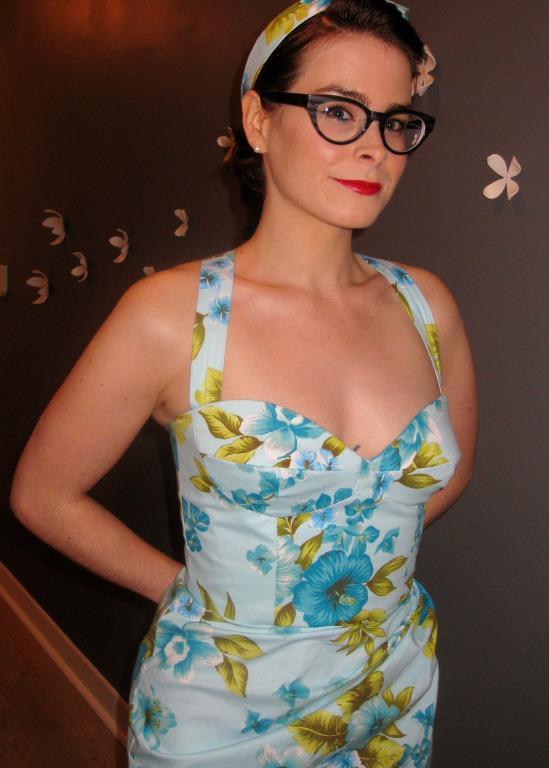 Lafleurgoddess also went a bit more casual with a floral print for a friend's tiki-inspired bridal shower.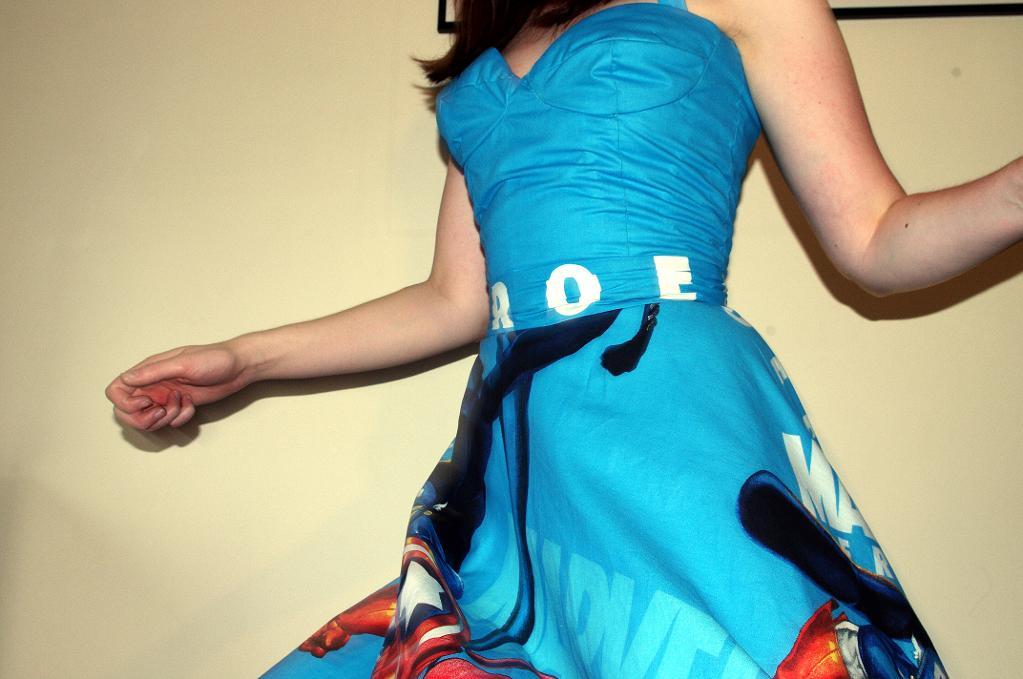 Marvel fans will dig this fun variation, a comic-inspired bombshell dress from punkmik.
Once you have the perfect bombshell dress, complete the look with vintage-inspired undergarments.
Smooth out the lines of your bombshell dress with a Vintage Style 1950s French Corselet pattern, which is like a corset but without all of the uncomfortable boning, by Bluprint member Mrs. Depew. And stitch up her 40s Style French Bra to go with it. A glam slip is another bombshell must-have.
The Goddess of Glam Full Slip & Cami pattern from Barbara Deckert can be a full slip or a half slip, and the slip itself has so many uses (slip, nightie, dress or top).
If slips aren't your thing, whip up a vintage-style teddy instead. This pattern is perfect for lounging around the house in style and comfort.
Feeling inspired?
You may also enjoy our roundup of vintage apron patterns!
How would you style your bombshell dress?