Is your craft a way for you to unwind and pamper yourself in the midst of a crazy week? Us too! We want to help with your "me time" this week by sharing eight new online Bluprint classes. Make mouths water with a customized layer cake, sew luxurious and flattering lingerie, try your hand at knitting an infinity scarf and more! Relaxation awaits with your choice of class below.
Unwind with eight new online classes from Bluprint!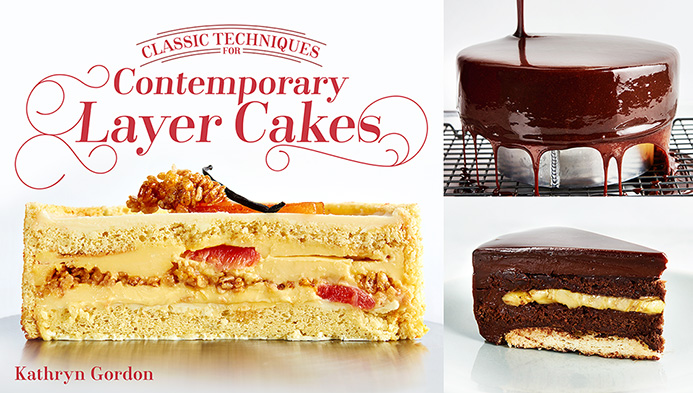 Classic Techniques for Contemporary Layer Cakes
Make layer cakes that would satisfy the best pastry chefs. Learn techniques you can customize with flavors uniquely suited to any client's taste.
Product Photography at Home
Improve your photography skills and your product sales! Learn techniques for taking professional-quality product photos at home.
Sewing With Oilcloth: Bags & Baskets
Create vibrant, sturdy projects that last! Discover methods that will make cutting, stabilizing and sewing oilcloth a breeze.
Dynamic Detail in Pen, Ink & Watercolor
Learn to draw any scene in pen, ink and watercolor! Recreate complex scenes with thoughtful composition, impressive depth and remarkable detail for captivating results.
Sewing Lingerie: Essential Techniques
Learn to sew beautiful lingerie! Create custom sleepwear and undergarments that add a touch of luxury to any day or night.
The Metalsmith's Toolbox
Become a more confident metalsmith with must-have shop secrets! Learn how to use the tools of the trade for sophisticated results.
My First Infinity Scarf
Create a stylish infinity scarf! Learn how to read charts, knit stitch patterns in the round and achieve a fabulous finish.
Fresh Techniques for Artful Layouts
Let your inner artist free! Create light and lovely scrapbook layouts with exclusive mixed media techniques, and bring a personal touch to every page.
Coming up next week…
We'll be here next week — same time, same place — with seven fresh classes for you. Master the perfect chocolate chip cookie (really!), create crowd-pleasing birthday cakes, make embroidery projects larger than your hoop and more!