If you're not planning to sew a new coat this winter, why not upcycle the one already in your closet? These ideas also work for thrift-store finds that need a little TLC!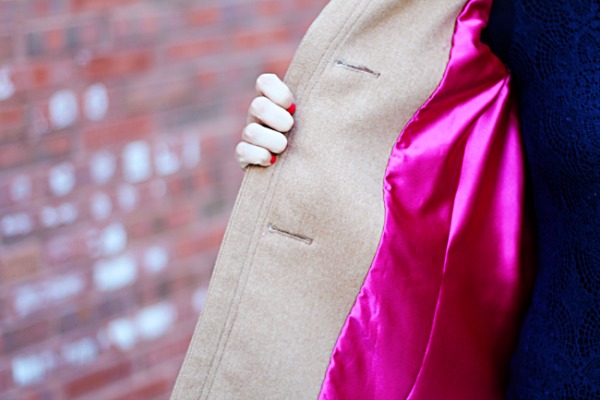 Photo via Jess Lively
Here's 5 refashioning tips for fall and winter coats: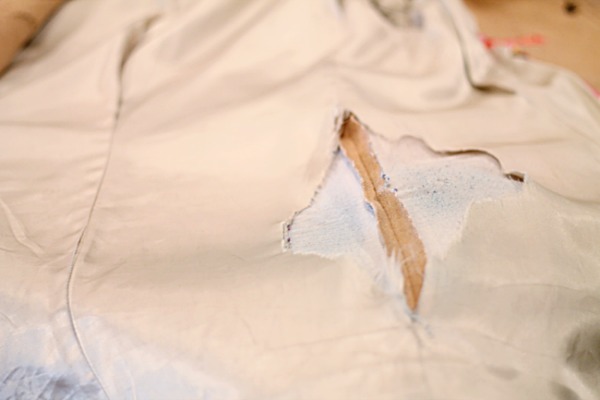 Photo via Jess Lively
1. Replace the lining
Wool fabric wears extremely well, and a classic wool coat can last a lifetime. The lining, however, probably won't. After a few seasons of wear, you might notice holes and threadbare patches in the formerly luxurious silk lining. Replacing the lining is an inexpensive solution that will give your coat or jacket a new lease on life. Even if the lining is in perfectly good shape, feel free to replace it anyway. A fresh pop of color might be just what you need to fall in love with your coat all over again. If you need some guidance on how to reline a coat, CraftStylish has a good step-by-step tutorial.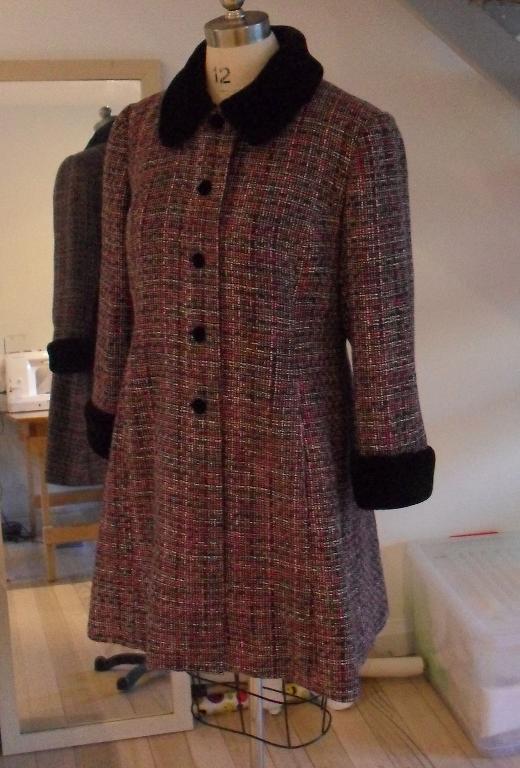 Pink Boucle Coat with Fur via Craftsy member zinc6
2. Add a fur collar and/or fur cuffs
Not ready to commit to full-time fur? Make the collar detachable. Coletterie has a fabulous tutorial for making a removable faux fur collar for your coat. This is also a great way to make one coat serve double-duty — just add the fur collar when you need to dress it up a little bit.
The Penelope Coat via Craftsy member slinkykitten
3. New buttons
Without a doubt, this is the easiest and cheapest way to update a coat. Replace the old, probably boring buttons with something new and fresh. Vintage buttons would be ideal. Just don't forget to look for something roughly the same size as your current buttons. Otherwise, they'll be too big or too small for the existing buttonholes, and then your easy update just got a lot more complicated.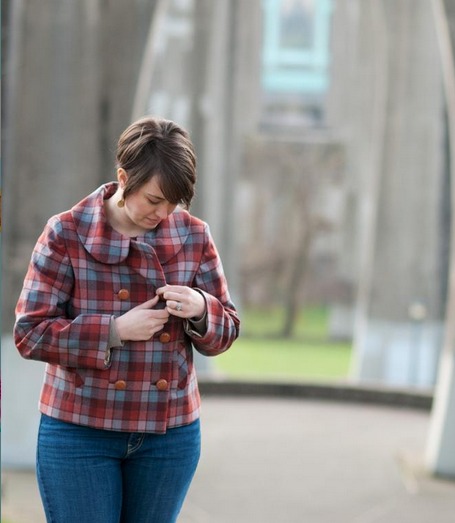 Photo via Craftsy instructor Amy Alan
4. Change the length
Whether the coat is actually not a good length for you or you just want to mix it up, shortening a coat or jacket is another cheap and easy update. (Just be really sure of the new length before busting out the scissors!) Shortening a coat can give you the extra fabric you need to address other fit issues, like too short sleeves (check out this great vintage coat refashion from blogger Melissa Esplin for an example). If you need to add length, consider adding a ruffle or two to the bottom of the coat (check out a great example of adding length from blogger Jennifer Brasher), or a band of faux fur.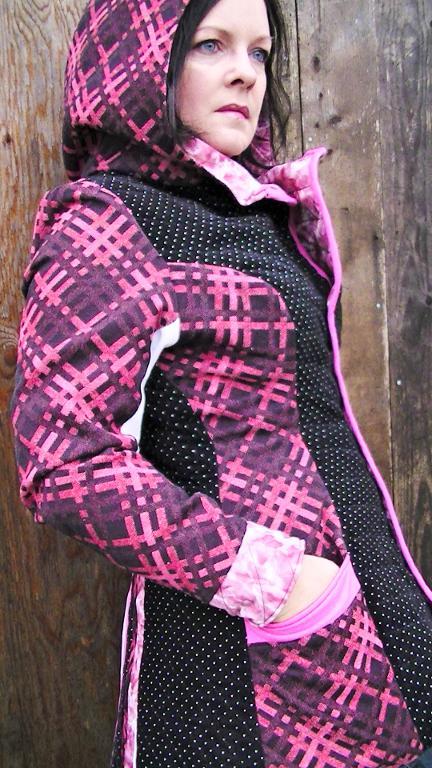 Coat of Many Colors via Craftsy member atoushka
5. Add contrast
Put a bit of color in your dreary winter days by adding contrasting fabric to the collar, cuffs and pockets of your coat. Since you only need a small amount of fabric, this is an opportunity to use something amazing you've been hoarding in your stash, or to splurge on some extra special yardage. Blogger Zhenya refashioned a thrift store find this way.
Sign up for Project Upcycle: Thrifty Sewing Projects with Betz White for more clever ideas for refashioning old clothes and thrift-store finds.
Do you have any other tips for refashioning a coat or jacket? Please share in the comments!