Redwork and other quick decorative stitches are perfect when you need a quick, yet beautiful embroidery design. Redwork machine embroidery is very popular and comes in many different styles. Learning redwork, along with other quick stitches, will help put a jazz up your embroidery and put a little extra pep in your step!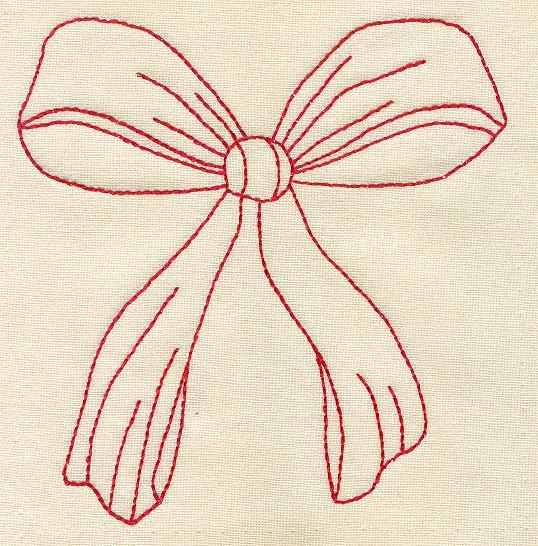 Photo via Craftsy instructor Cookie Gaynor 
Get inspired with this collection of redwork embroidery designs, plus other quick and beautiful stitches!
This bow was made in Cookie Gaynor's Digitizing Machine Embroidery Designs and shows how you can create beautiful redwork designs yourself.
What is redwork embroidery?
Redwork represents a pen drawing with lines of stitching that define the object. These designs come in as many different styles as pen and ink drawings.
This style of embroidery became popular in the 19th century. It was typically done with red thread because the contrasting color was appealing, and color-fast red thread was readily available at that time.
Redwork embroidery is still very popular today, but now you will also find bluework, blackwork and multi-colored designs in the same styles.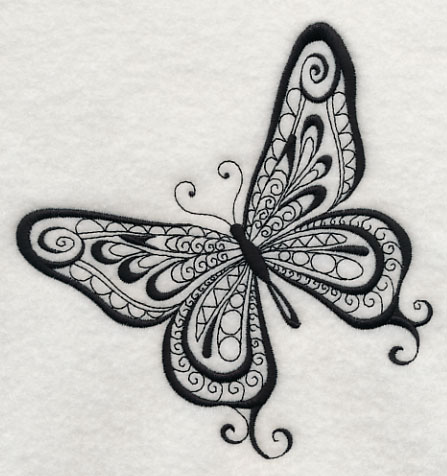 Image via Embroidery Library
Key features of redwork embroidery designs
The key feature that makes for a good redwork machine embroidery design is one where the stitching lines move continuously from one area to another without a thread jump or trim. With some designs its impossible to have a continuous line, but a well-digitized design will minimize the number of thread breaks as much as possible.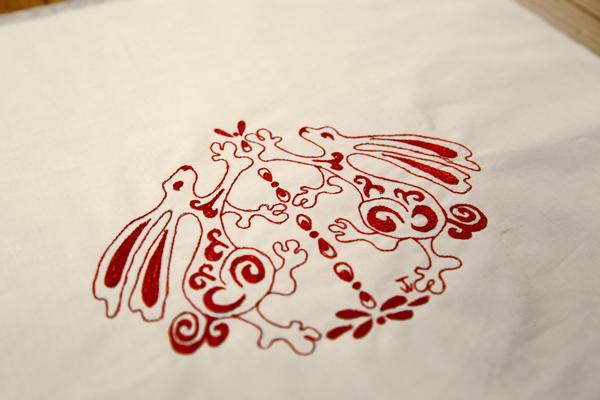 Photo via Craftsy instructor Terry White
Quick stitches similar to redwork
Other quick stitch designs are similar to redwork. These designs use small areas and lines of satin, filling stitches to create a more sketched appearance. This project from Terry White's Machine Embroidery, Hand Stitched Looks Craftsy class is the perfect example of a design that includes redwork and areas of fill.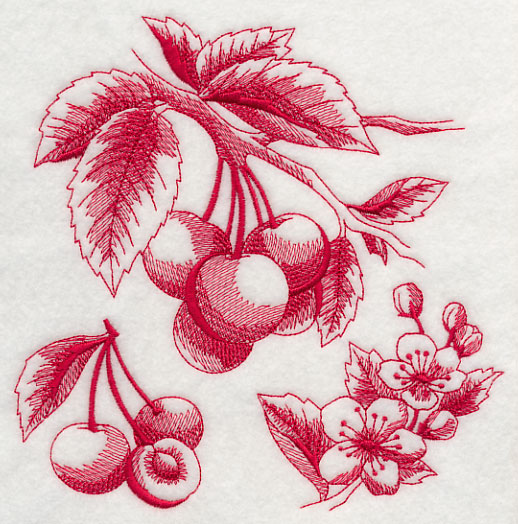 Photo via Embroidery Library
Toile design
Toile design is another type of quick stitch design that uses one thread color, incorporating redwork and other stitches. Toile is French for "fabric," and in the embroidery world, we think of it as a design that resembles a charcoal or pencil drawing with a great deal of definition and detail.
When these designs are adapted to machine embroidery, we see them as layers of the same color thread, mimicking the shades and definition of a charcoal drawing.
This type of design will stitch more quickly than designs in which there are multiple thread color changes and dense, fill stitches. A design such as the cherries and blossom shown above from Embroidery Library is beautifully done on a kitchen towel or as a framed design.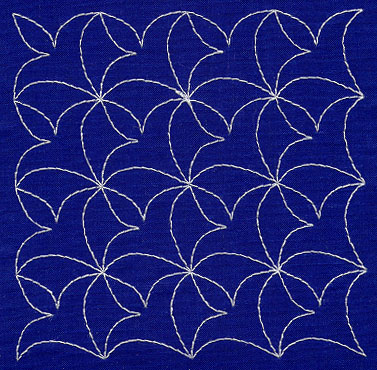 Image via Embroidery Library
Sashiko design
If you're looking for something unique and different, why not try a Sashiko design? When looking at machine embroidered and quilted background designs, you will see that many of these designs originate from Sashiko. Two of the most classic quilting designs, clamshell and orange peel, are also seen in classic Sashiko designs.
Sashiko stitch designs come from the Japanese. Traditionally these designs were used on garments made of indigo fabric, and the stitches were truly functional and used to reinforce areas of increased wear and tear. Sashiko stitches were also used to apply patches in areas of extreme wear.
Today, Sashiko designs are used decoratively in machine embroidery and in quilting. Generally, these designs maintain their Asian influence as they are stitched on dark blue fabric.
Photo via Craftsy member Kelly Fletcher
Modern Sashiko
And for a more modern twist on Sashiko, you may want to try the Heartfelt pattern by Craftsy member Kelly Fletcher. She uses hand embroidery for a sampler of Sashiko stitches.
Quick stitch designs are a great way to create beautiful machine embroidery work without spending hours and hours at the machine. Try one of these stitches yourself and watch your embroidery projects transform!
How have you used quick stitch designs?