Earth Day is April 22, 2015, and we are in the mood to go green! From sewing a recycle symbol pillow that will remind you to be wise with your resources to countless quilts made from upcycled materials, we're rounding up some of our best posts in this ultimate guide to Earth-friendly quilting!
If you would like to be more friendly to the Earth, try incorporating some upcycled materials into your next project. You can look for quilt batting that's made from recycled materials, or get together with your fellow quilters and host a swap for unfinished quilt blocks. What's old can be new again.
Enjoy these recycled quilts you can make from clothes, selvages and more!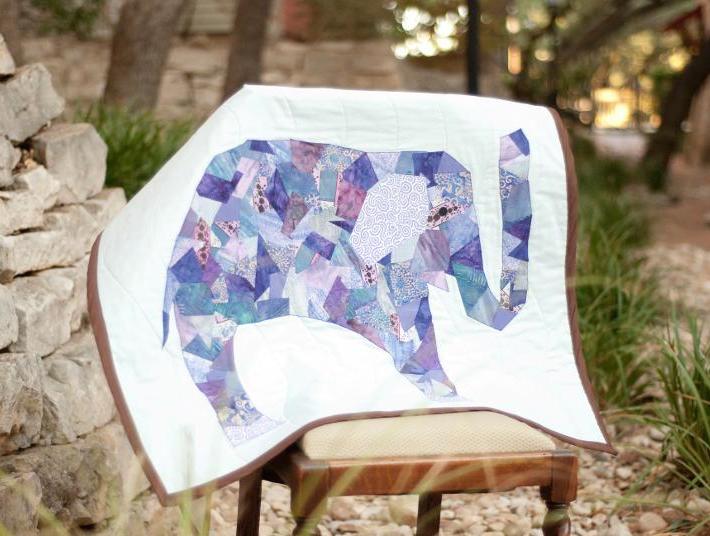 Photo via Bluprint member BottleTree
We all have small scraps of fabric in our stash that will end up in the wastebasket if we don't find a home for them. But what do you do with those small scraps from other projects? Shannon collects them by color and creates fantastic mosaic-style projects like this Sweet Elephant Quilt, made with all upcycled cotton fabrics. Her techniques are available in her book, Scrappy Bits Appliqué. Another great idea? Use bits and pieces from old clothes that don't fit any more.
Learn how to make a quilt from old clothes here.
Photo via Bluprint member Alison Vandertang Design
Selvages are pretty bits of fabric that so often end up in the trash can. Quilters who collect selvages know that there are many useful, beautiful projects you can make from them if you have the patience to collect them! Read some
tips for sewing with selvages
, and start collecting them today.
Get the Easy Selvage Placemats pattern here.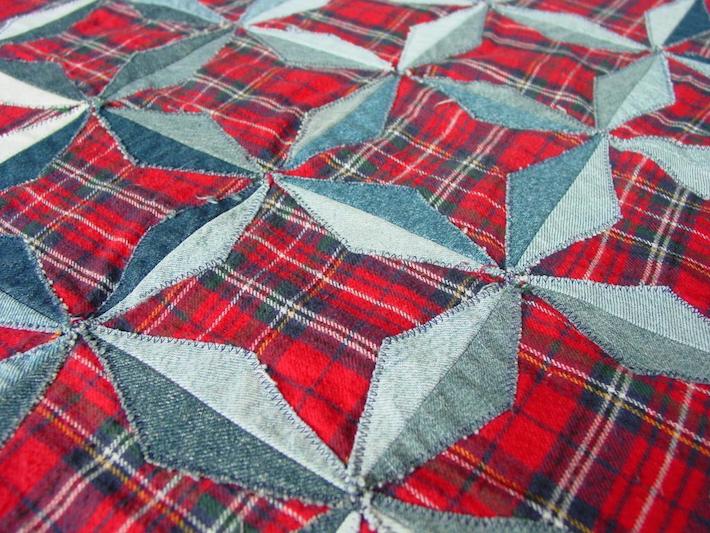 Photo via Bluprint member Quilted Sunshine
Have your jeans seen better days? If the holes in your knees are big enough to put a hand through, you can make that demin like new again by cutting up the fabric and creating a quilt. We love the creativity that quilters have used to upcycle old jeans, showing us that you don't have to stitch with simple squares.
Get 7 Dazzling Denim Quilt Patterns here.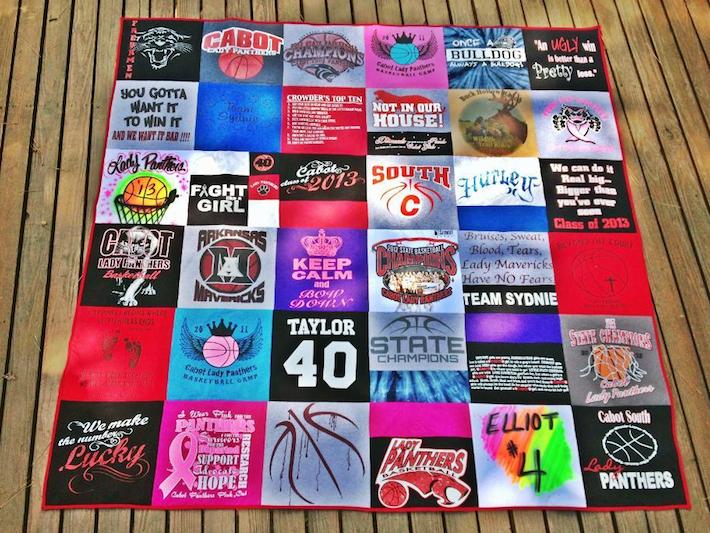 Photo via Bluprint member Jodie Hickman
Keep those T-shirts from getting trashed and save your favorites for a T-shirt memory quilt. This project makes a great keepsake for students going off to college or getting their first apartment. Interface the shirts to keep the fabric from stretching too much, and you'll get more accurate points.
Get 3 Terrific T-Shirt Quilt Ideas here.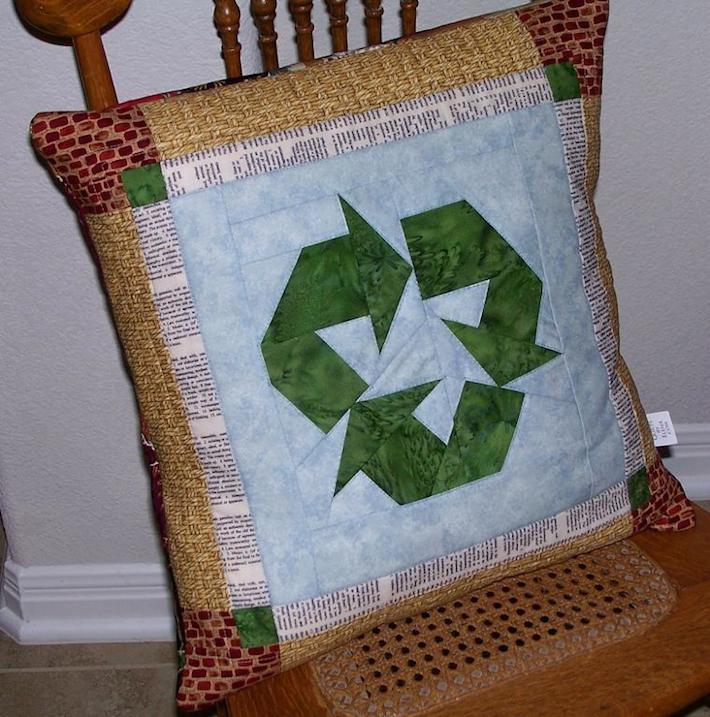 Photo via Bluprint member Quilts by Elena
Does your city have a good recycling program? This fun project will keep you thinking "green" all year long, with a recycle symbol to remind you to treat the Earth right. Make the pattern into a wall hanging or a quilt with several blocks if you prefer. And don't forget to use upcycled materials!
Get the Recycle Quilted Pillow Pattern here.
Have you ever made a quilt from completely upcycled materials?
Creative Uses for Scrap Fabrics