Ice cream is and always has been my favorite dessert. Nothing satisfies in the same way as a cold, creamy (and most likely chocolate-y) ice cream cone. Even though it's my favorite and making desserts at home is listed among my most frequently practiced hobbies, I rarely make my own ice cream.
That is, until I remembered the magical recipe crafted by Jeni Britton Bauer of Jeni's Splendid Ice Cream, an ice cream shop in Columbus, Ohio. Her first cookbook (she now has two) had everyone talking, why? Because in it she revealed her magical ice cream base.
Want to learn how you can mimic Jeni's ice cream recipe at home? Here's how: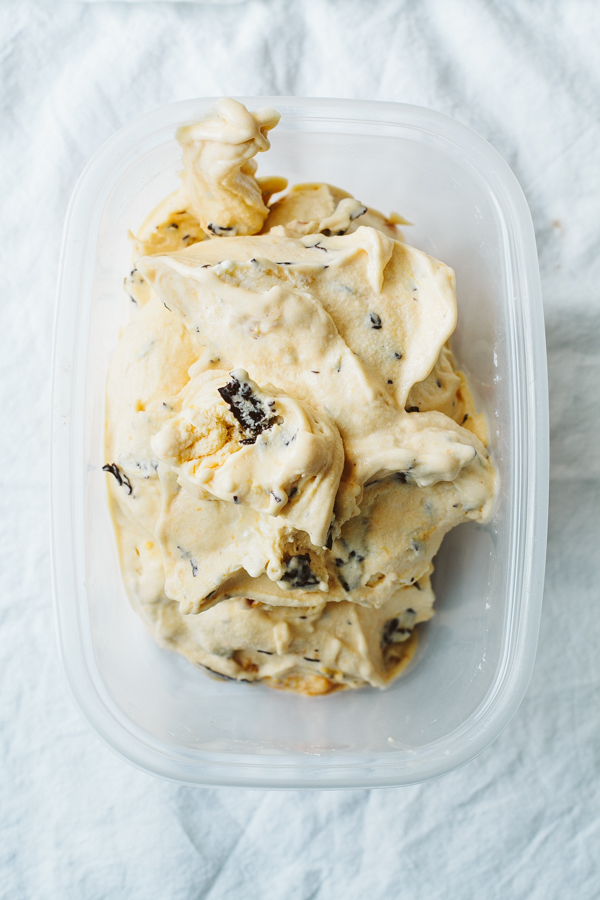 What's so magical about her recipe? Well, first of all there are no egg yolks. No need to fuss with tempering and no fear of scrambled egg ice cream. In place of the egg yolks she uses cornstarch for thickening and cream cheese to give a richness and superbly creamy bite. Jeni also uses just a touch of corn syrup which is really crucial for the texture. The resulting ice cream is perfectly creamy, rich but not too much so and so easily adaptable.
A few wise words from Jeni:
Don't skimp on the boiling step. She says this is very important for some of the water to evaporate and the sugars to come together with the fat and bond to the water.
Also, this recipe below is just a base. Use it as a starting point but if you are going to add in fruit, Jeni suggests roasting them first to remove some of the water and concentrate their flavor.
Looking for the perfect scoop? Jeni says that the Zeroll scoop is the absolute best scoop for ice cream.
The recipe below is for Jeni's base recipe. It's in her book along with dozens of other creative combinations. I went a bit off the cuff when I was making the ice cream and decided to throw in some roasted apricots and drizzle in a bit of melted bittersweet chocolate while the ice cream was nearly done churning.
Jeni Britton Bauer's famous ice cream base
Adapted from Saveur.com
*I've changed a few things here and there based on what has worked best for me but Jeni did extensive testing, pretty much perfecting this recipe. It's a good one!
Ingredients
2 cups milk
1 tablespoon + 1 teaspoon cornstarch
1 cup heavy cream
2/3 cup sugar
1 1/2 tablespoons light corn syrup
1/4 tsp. kosher salt
3 tablespoons. cream cheese, softened
Directions
1. In a bowl, stir together 2 tablespoons milk and the cornstarch; set slurry aside.
2. In a 4-qt. saucepan, whisk together remaining milk and the cream, sugar, syrup, and salt; bring to a boil over medium-high heat. Cook for 4 minutes; stir in slurry.
3. Return to a boil and cook, stirring, until thickened, about 1 minute.
4. Place cream cheese in a bowl and pour in 1/4 cup hot milk mixture; whisk until smooth. Then whisk in remaining milk mixture.
5. Pour mixture into a plastic bag; seal, and submerge in a bowl of ice water until chilled.
Note: I don't mess with the plastic bag but instead rest a bowl inside of another filled with ice water.
6. Pour mixture into an ice cream maker; process according to manufacturer's instructions.
7. Transfer ice cream to a storage container and freeze until set.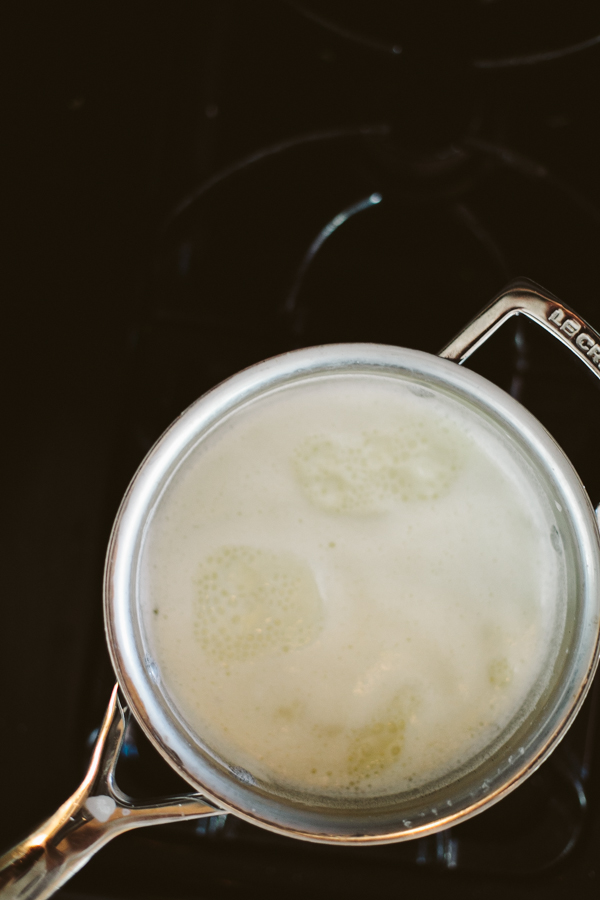 Boiling the cream, sugar and milk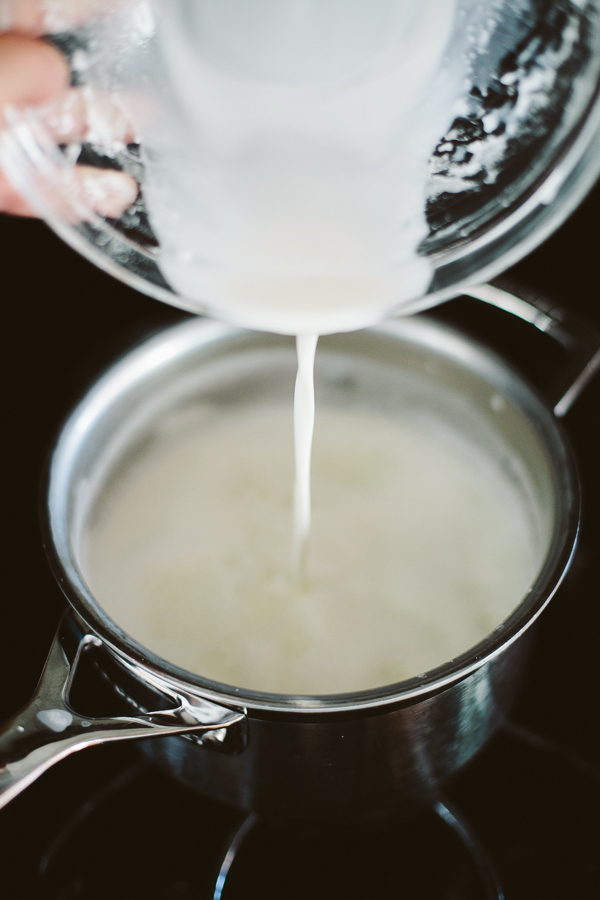 Whisking in the slurry (cornstarch and milk)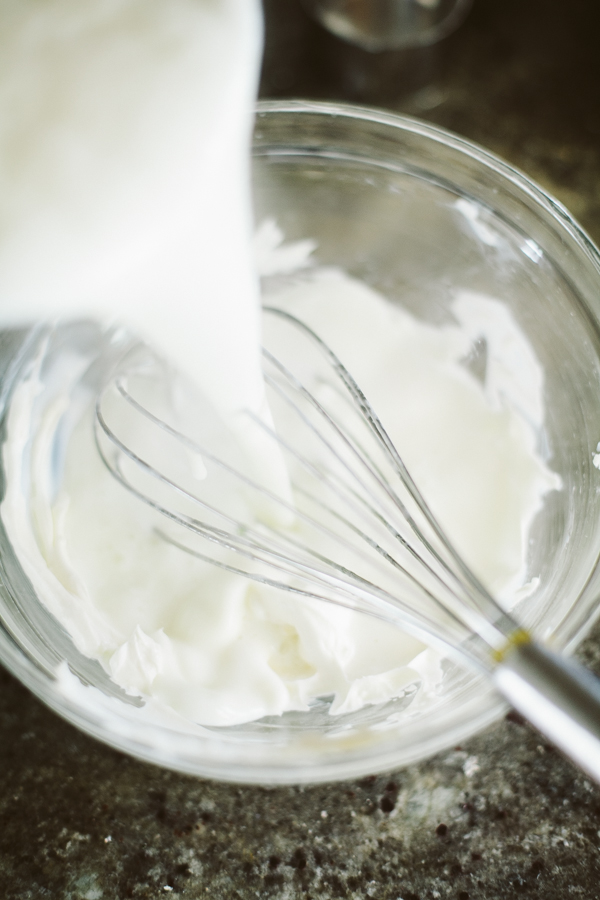 Whisking in the cream cheese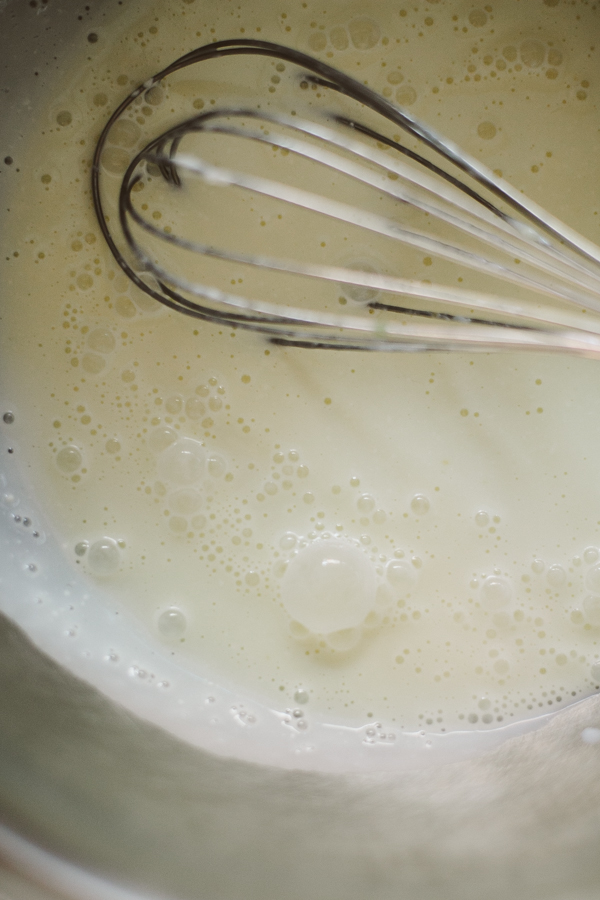 The finished base
Adding the mix-ins: Flavoring ideas
If you want the classics just add a vanilla bean to this recipe start is steeping with the milk and cream to maximize the flavor.
Need more flavor ideas? These are a few that Jeni makes in her book and shop.
Fresh Mint (steep the mint with the milk and cream in the refrigerator for 24 hours)
Pistachio and Honey
Goat Cheese and Cherries
Roasted Strawberry Buttermilk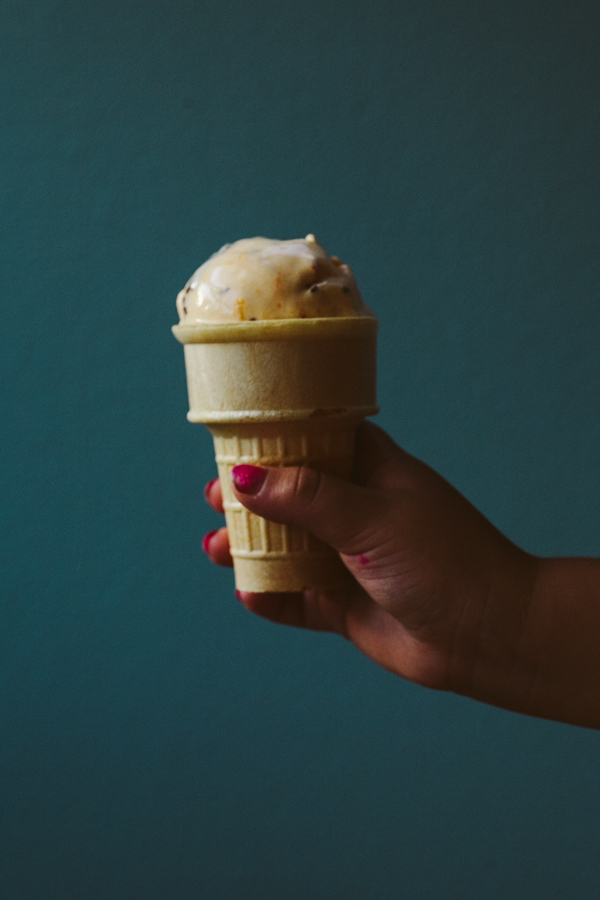 Roasted apricot and bittersweet chocolate ice cream
Do you make ice cream at home? If so, what are your favorite flavors?