Discover a tempting homemade treat that's doubly delicious with this recipe for chocolate doughnuts with chocolate glaze!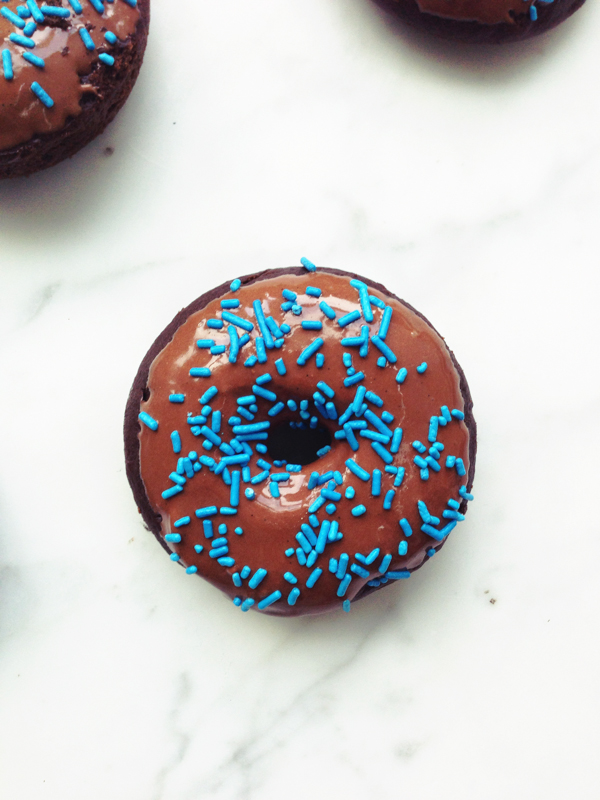 Every Friday is doughnut day in our house. It was one of those accidental traditions that started when for two Fridays in a row my husband, Gabe, stopped by Top Pot (a Seattle favorite) to pick up a half dozen freshly baked doughnuts on his way home from dropping the kids off at school. So, when the next Friday rolled around we all expected doughnuts to be waiting for us at home. And thus a tradition was born.
But this past Friday was special. It was my son Roman's birthday. He was turning 6 and for that no store-bought doughnut would do (with the exception of Top Pot's doughnuts, which are indeed good enough). So, I set out to make a very special double chocolate doughnut for Roman, his entire class and our family to celebrate both his birthday — and now our Friday tradition that has carried us through the year.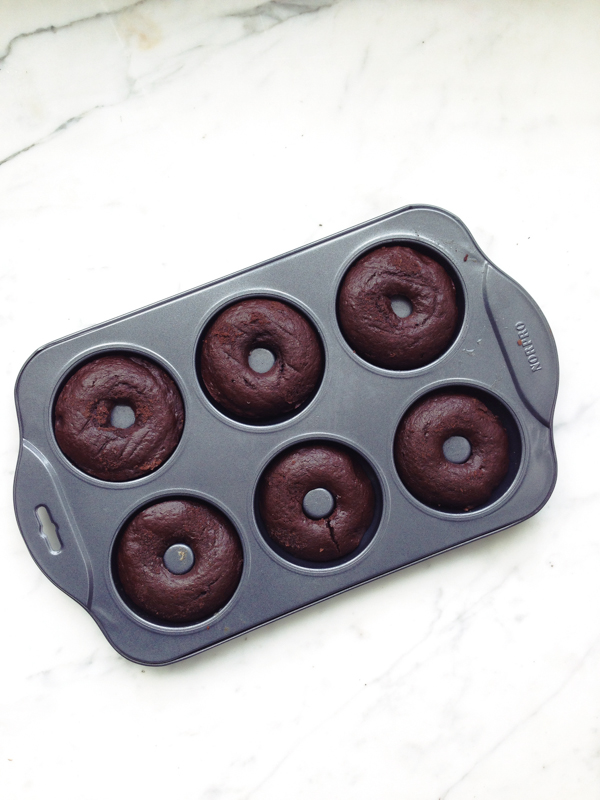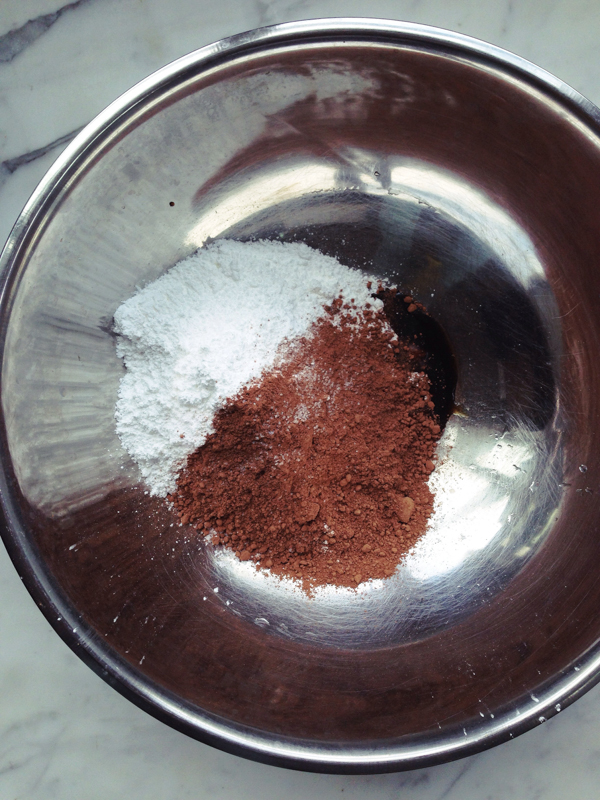 For this doughnut I adapted a recipe from one I found on Joy the Baker, which adapted from a recipe on Shutterbean (isn't the internet fun?). I was hesitant at first because it required a "doughnut pan." I've never been swayed by those doughnut pans as I despise a one trick pony. You see, my kitchen is very tiny and has no space for gadgets that serve one purpose. But, in this case, I thought baking 20 doughnuts would actually be easier than frying that many. So, I bought that pans and have used them a couple of times already, already earning their place in our limited kitchen storage.
The recipe is so simple. The batter requires no electric mixers, creaming or tedious folding. The flavor is rich and complex from the tang of buttermilk and the use of dark brown sugar in place of white sugar. For the glaze, if you prefer it less sweet simply add more cocoa powder.
How to make chocolate baked doughnuts with chocolate glaze
Makes about 10 doughnuts
Recipe adapted from Shutterbean via Joy the Baker
Ingredients:
For the doughnuts:
1 cup all-purpose flour
1/4 cup unsweetened cocoa powder
1/2 teaspoon baking soda
1/4 teaspoon kosher salt
1/2 cup dark brown sugar, packed
1/2 cup buttermilk
1 large egg
4 tablespoons unsalted butter, melted until just browned
1 teaspoon pure vanilla extract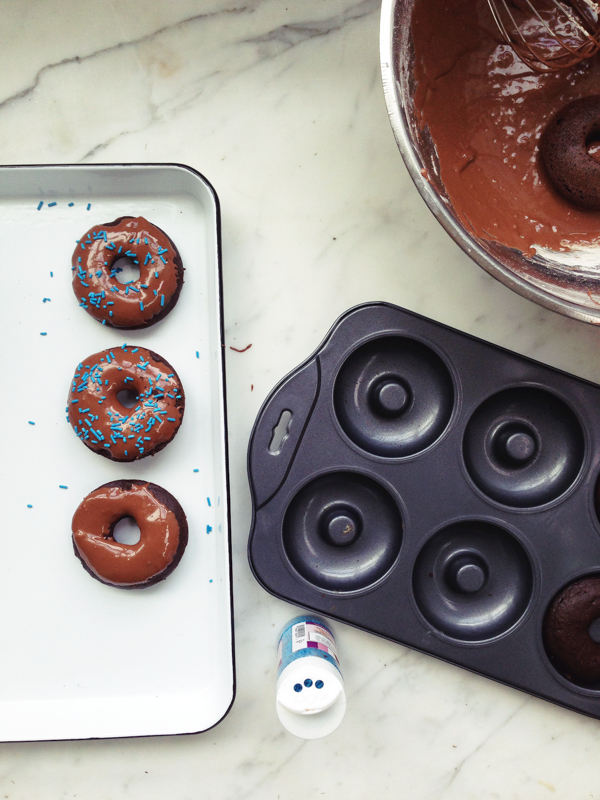 For the chocolate glaze:
1 1/4 cup powdered sugar
3 tablespoons unsweetened cocoa powder
1/4 teaspoon kosher salt
3 to 4 tablespoons whole milk
2 teaspoons pure vanilla extract
sprinkles!
Doughnut directions:
1. Preheat oven to 325 F. Spray a doughnut baking pan with nonstick cooking spray or brush with melted butter and set aside.
2. In a medium bowl, whisk together flour, cocoa powder, baking soda, kosher salt, and dark brown sugar.
3. In a small bowl, whisk together buttermilk, egg, melted butter, and vanilla extract until thoroughly combined.
4. Pour the wet ingredients into the dry ingredients and stir together until all of the ingredients are well combined.
5. Use a small spoon or pastry bag to to fill the doughnut molds 2/3 full with batter.
6. Bake doughnuts for 11 to 13 minutes or until they spring back when gently pressed.
7. Remove from the oven. Allow to rest for five minutes before inverting doughnuts onto a wire rack to cool completely.
8. Allow doughnuts to cool completely before glazing.
9. Repeat until all the doughnuts have been baked.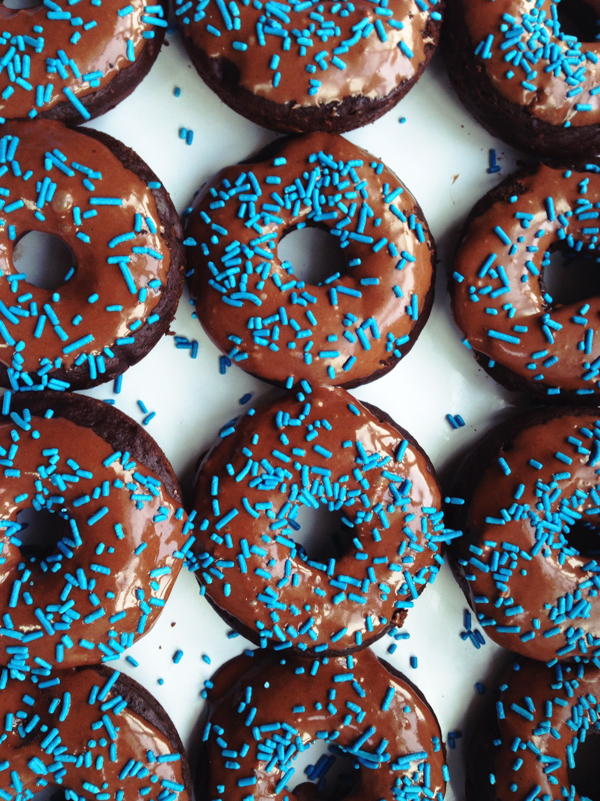 Glazing directions
1. In a medium bowl whisk together powdered sugar, cocoa powder, and kosher salt. Add 2 tablespoons of milk and all of the vanilla extract.
2. Whisk to combine.
3. Add milk, a tablespoon at a time, until the glaze is thick but still pourable.
4. Dip each doughnut (I dipped the bottom side) into the chocolate glaze. Shake off some of the excess glaze. Return to the wire rack and sprinkle with color jimmies. Allow to rest a few moments for the frosting to harden slightly.
These doughnuts are best served within two days of baking.