File this under "kitchen sorcery!" Did you know that you can grow new green onions from the bulb ends of the last batch you purchased? It's true. All you need is a little water, a few days and the white bulb ends of your green onions.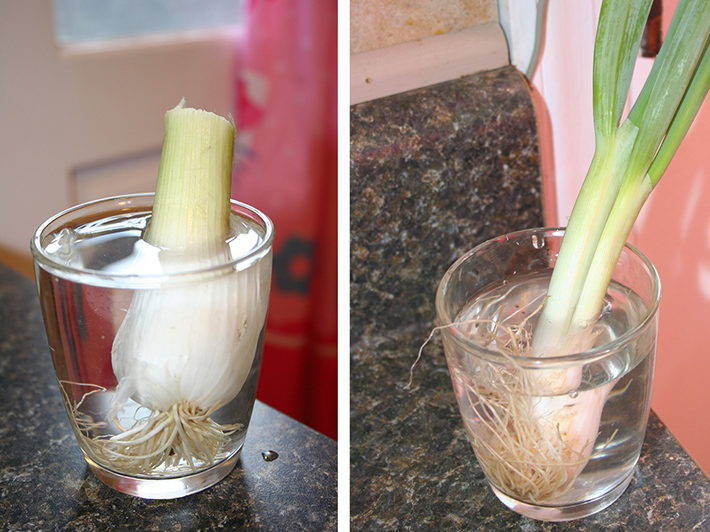 Did you know that you can regrow green onions by putting the bulb end in water?
The benefits of growing new green onions are many. You'll reduce food waste, impress your friends and quite frankly, feel like a culinary wizard. So go ahead, grab some supplies and let's get growing!
How to grow green onions from the bulb ends
Supplies:
Green onion bulb end, with a little bit of the stalk emerging
A cup or bowl
Water
Step 1:
Reserve the white ends from your green onions (you know, the part you'd usually throw away or toss in the compost).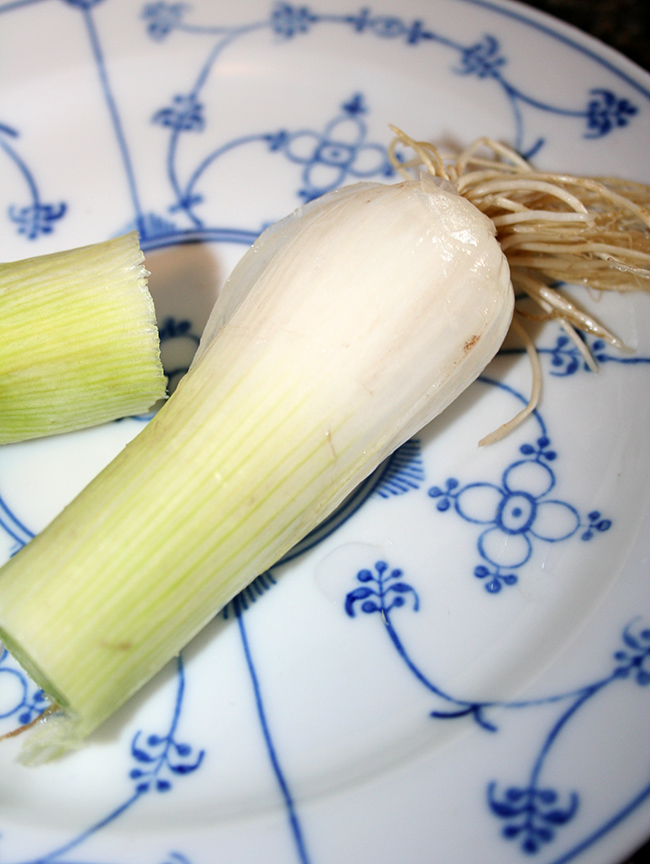 Step 2:
Place the bulb in a cup of water in a place near a window, where it will have access to direct sunlight.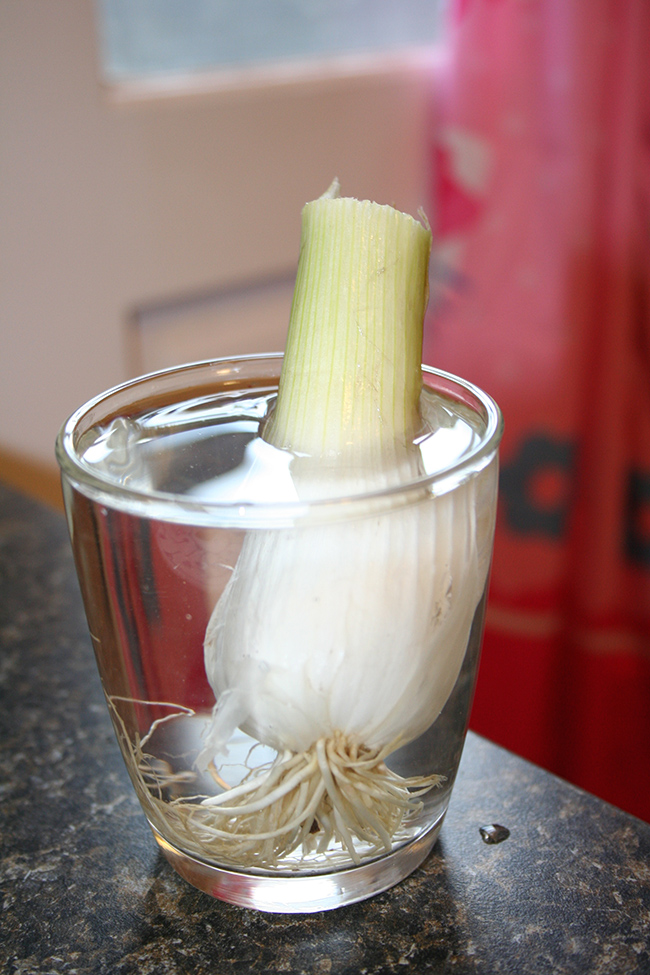 Step 3:
Let it grow! Change out the water as needed, as it becomes cloudy. For me, this was every 2 or 3 days. In about 2 weeks (or even less) you'll find that those green onions have regenerated, like magic.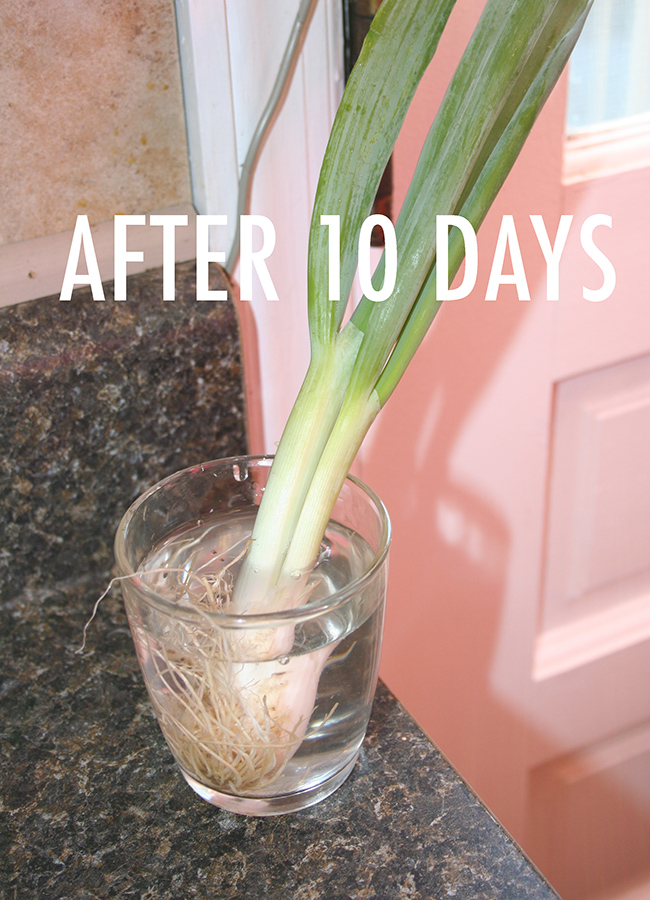 Step 4:
Snip off what you need, and continue letting your green onions re-grow.
Note: While I have only gone through about two cycles of re-growing my green onions, I have read that you can continue growing them indefinitely! Alternately, they can be removed from the water and planted in the ground or in a pot.
Kitchen notes —
You may find that as the onions grow, you need to place the bulb in a bigger cup that can support the growing onion.
Various factors, such as the amount of daylight, temperature and humidity in your kitchen, can affect how quickly the green onion stalks will grow. For me, it took about 10 days for them to regenerate. It could be a little longer or shorter for you.
Write yourself a note (physically or on your phone) indicating the start date. This way, you can stay attuned to how long it will take to grow a new batch!
Use your green onions!
Now that you have a self-sustaining source for green onions, put them to work! Here are five awesome ways to use them.
1. Preserve them in olive oil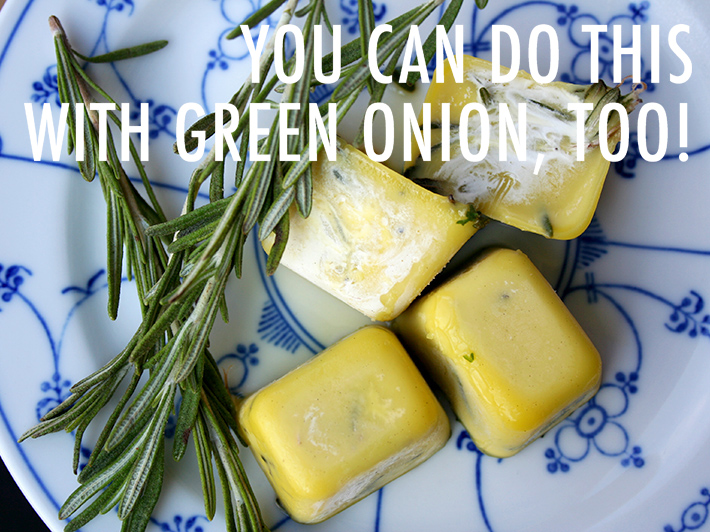 Follow this tutorial for preserving herbs in olive oil for easy and flavorful cooking all year round.
2. Savory whipped cream
Use thinly sliced green onions to flavor a batch of savory whipped cream for an elegant topping for any number of dishes.
3. Top your tacos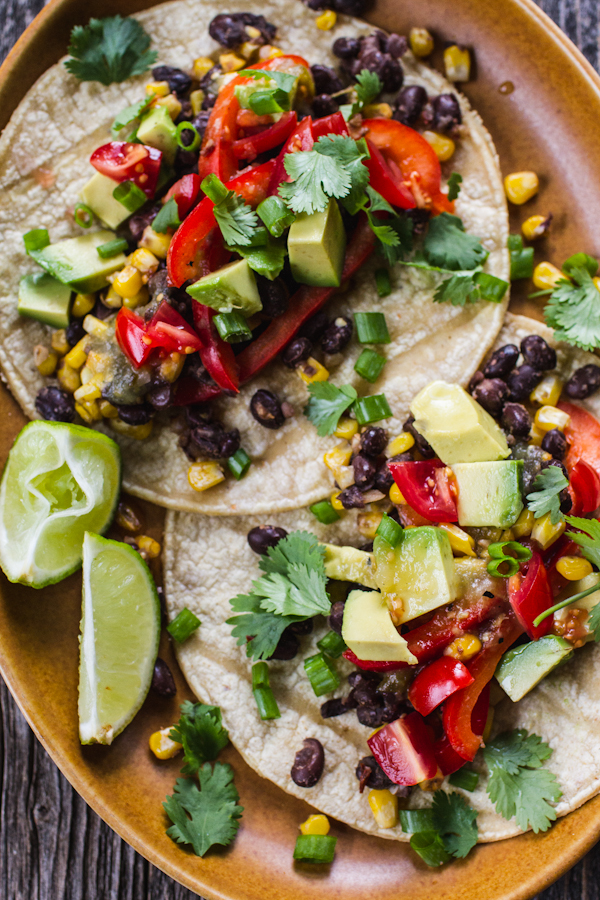 Meatless Monday is a pleasure when you make delicious savory recipes like our easy vegan tacos. Cilantro and chopped green onion add an extra burst of flavor to these tasty tacos.
4. Try your hand at chimichurri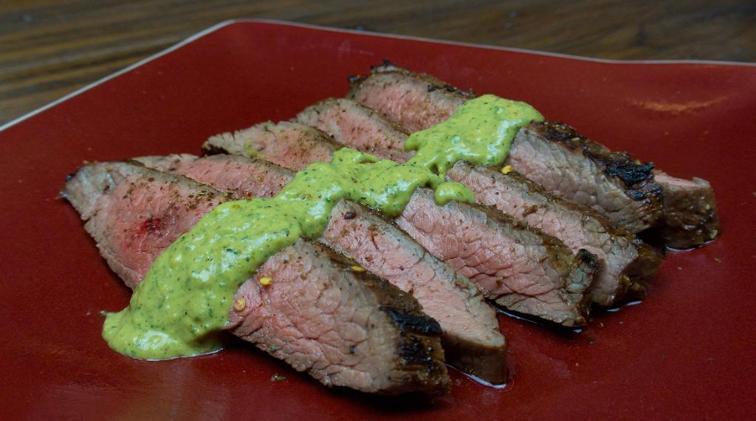 Chimichurri is a zesty green sauce made with cilantro, parsley, green onion, garlic and other flavorings. See how it tastes when you make it with your homegrown green onions!
5. A flavorful addition to noodle bowls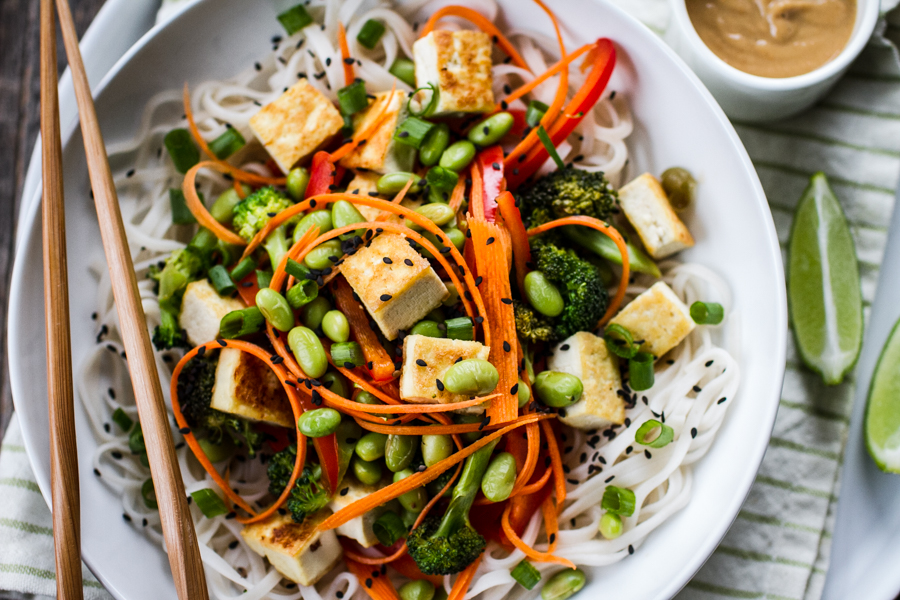 Our healthy noodle bowl recipe is a delicious (and beautiful) way to eat a rainbow's worth of veggies. Topping off your melange of edamame, sautéed vegetables, and tofu with chopped green onions helps bring the flavors of this dish to life.
Have you ever re-grown green onions from the stalks?