Ruby reds, citrus tones and deep jewel colors unite to make some of the most stunning rainbow quilts you can imagine. Quilters are drawn to rainbow-colored quilts because they incorporate all of our favorite colors and unite a range of our favorite fabrics. But making ROYGBIV quilts look stylish and chic instead of corny and kid-like can be tricky.
Before digging into your stash and cutting out blocks, take a look at these tips for sewing a rainbow quilt.
1. Mix in black and white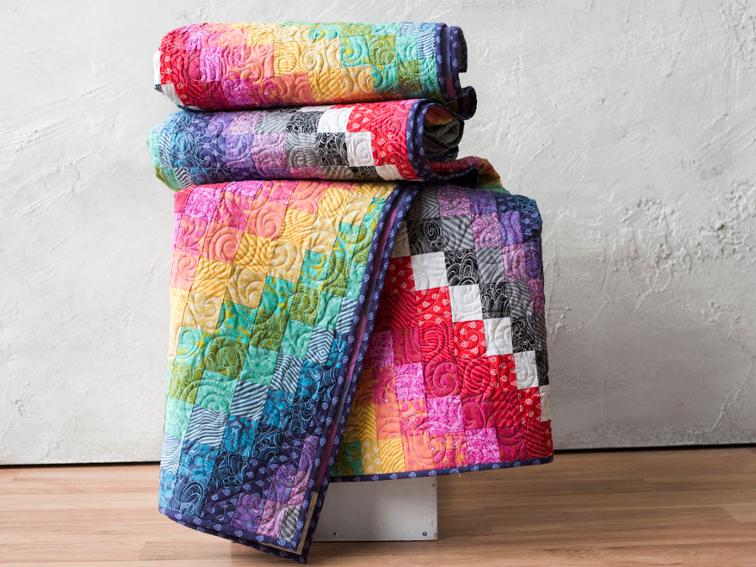 One way to add an unexpected element to your rainbow quilt is to mix in generous amounts of black and white, or perhaps some gray. The Rainbow Bargello Quilt Kit shows you just how easy it is to balance these bright colors with more stark neutrals for a gorgeous effect. The complex-looking bargello pattern is actually easy to sew.
2. Add gentle pastels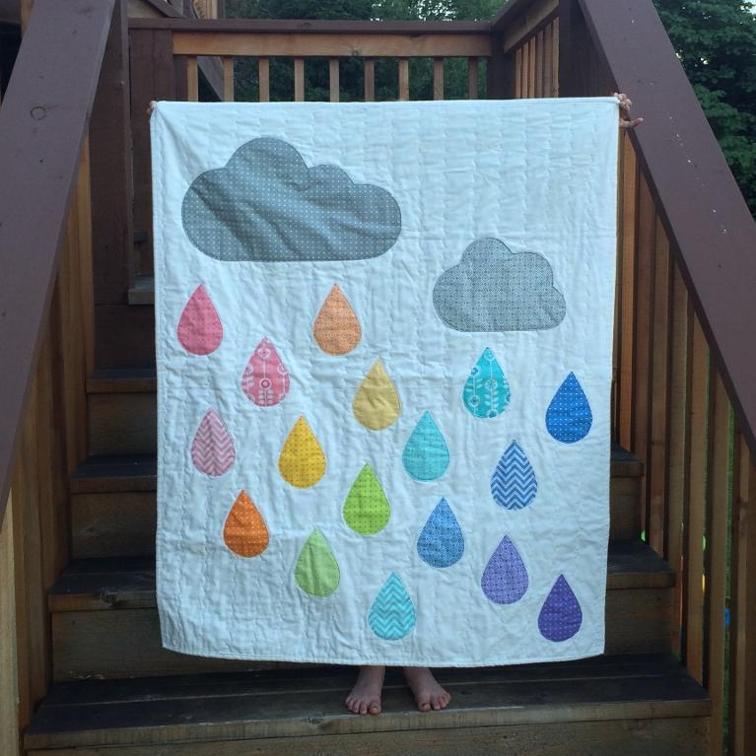 Photo via Bluprint member Rebecca Bryan
If you are convinced that all rainbow quilts must include a range of classic crayon colors, think again! This clever rainbow quilt mixes in muted rainbow tones for a softer, pastel take on a ROYGBIV quilt. These sweet Rainbow Rain Templates make this appliqué quilt an easy one for beginners.
3. Sew with rich batiks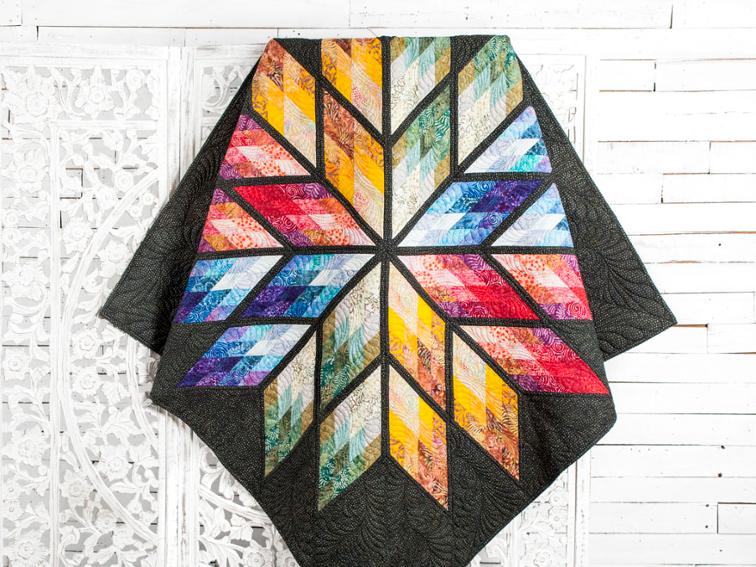 When every fabric contains a range of light, medium and dark tones, like with brilliant batiks, your rainbow quilt begins to shine. Jewel-like in appearance, the Prismatic Star Rainbow Quilt Kit includes everything you need to make this quilt top, which pops out against a black background.
4. Choose playful paper piecing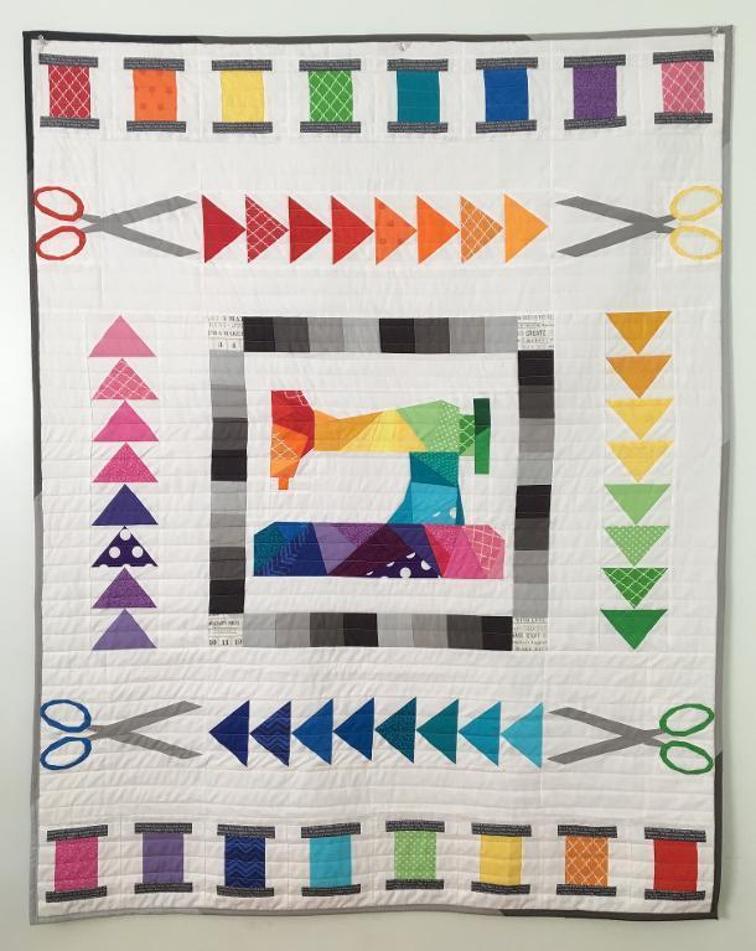 Photo via Bluprint member Quiet Play
With intricate piecing, rainbow colors look sophisticated once again. In case you needed another reason to try paper piecing, this fun and pretty Sew the Rainbow includes an array of rainbow fabric scraps used in unexpected ways. The geometric sewing machine, thread spools, scissors and flying geese blocks make a gorgeous lap or wall quilt.
5. Echo the color wheel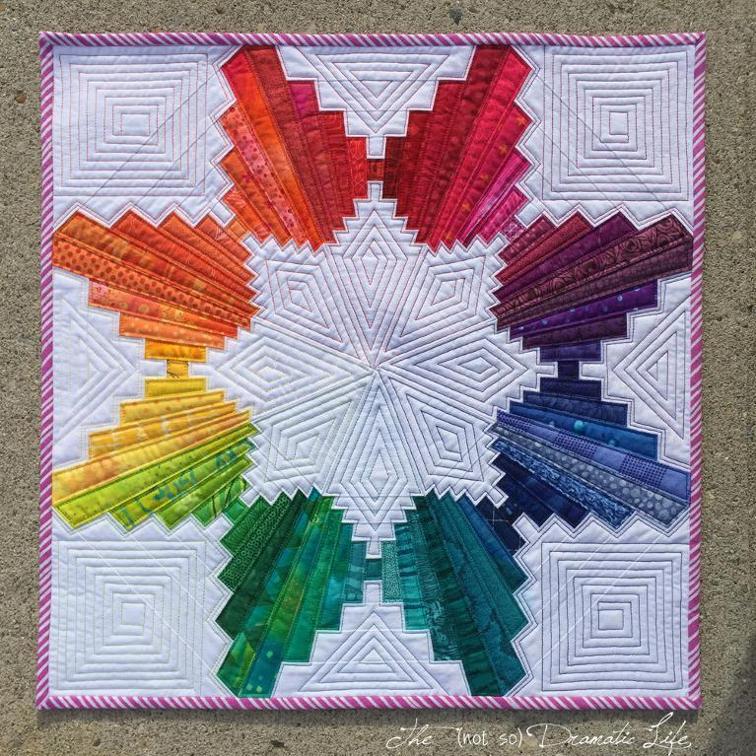 Photo via Bluprint member The (not so) Dramatic Life
For a refined take on rainbow fabrics, make sure to include all of the tertiary colors like red-orange, yellow-green and the like. A look at the color wheel will show you how to choose fabrics that represent an entire range of colors. You can show movement by following a fun pattern like the Rainbow Rotary Mini Quilt, which simulates the color wheel.
6. Stick with Prints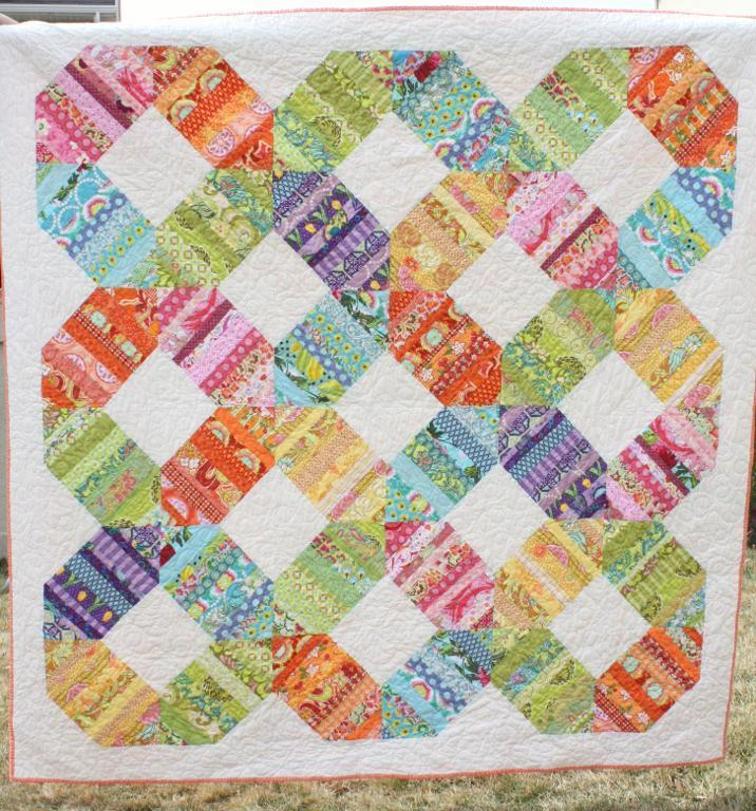 Photo via Bluprint member Amy Smart
To avoid making your rainbow quilt looking too "obvious," choose monochromatic prints and don't use any solids. The Rainbow Connection quilt pattern is ideal for using up pretties from your scrap bin, and because the colors don't have to appear in rainbow order, it's a fun and carefree quilt to sew.
A Spectrum of Inspiration
Discover even more rainbow quilts, including our favorite kits, classes and more.Explore More