Imagine that a perfectly delicious bundle of rainbow-colored fabric landed on your cutting table. What would you make with it? Perhaps you already have plenty of rainbow-colored fabric scraps in your stash to get started. Whether you are interested in quilting with solids or sewing with fabulous fabric prints, the possibilities are endless. Sewing with a spectrum of fabric colors leads to bold and vibrant quilts that are great to display year-round.
If your fabric stash is lacking in one area or another, you can even search the Craftsy shop for quilting fabrics sorted by color: red, yellow, green, blue, and more.
Check out the rainbow quilt ideas in the designs below!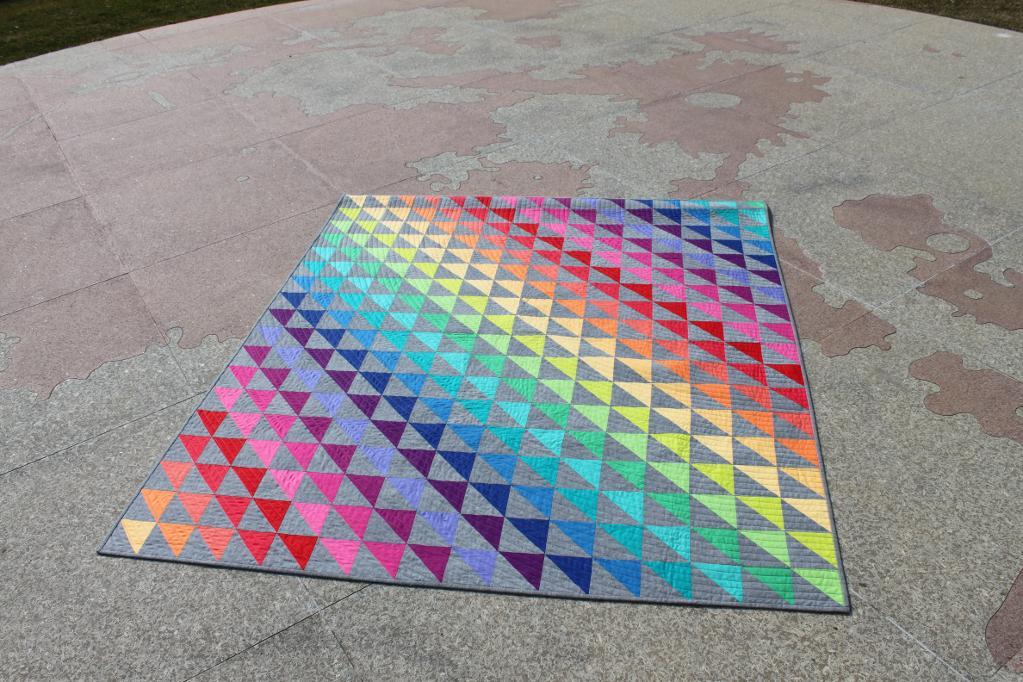 Photo via Craftsy member Buttontree Lane
Half-square triangles
Don't Mess with my Rainbow is a half-square triangle design using solids against a grey background fabric. The colors appear in rainbow order and represent a variety of values. The quilt was finished with a concentric arcs pattern in Jacquie Gering's Craftsy course Creative Quilting with Your Walking Foot.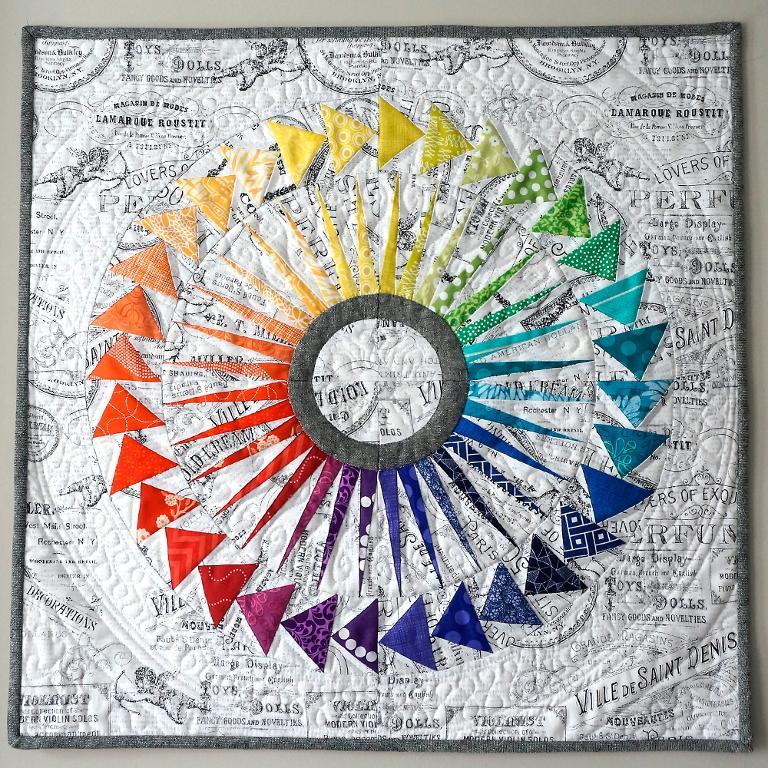 Photo via Emmaline Bags
Circle of flying geese
Janelle stitched up a gorgeous rainbow-colored mini quilt using this New York Beauty block pattern. The black-and-white text background gives a modern twist to this classic block design, which looks decadent stitched in jewel toned rainbow colors.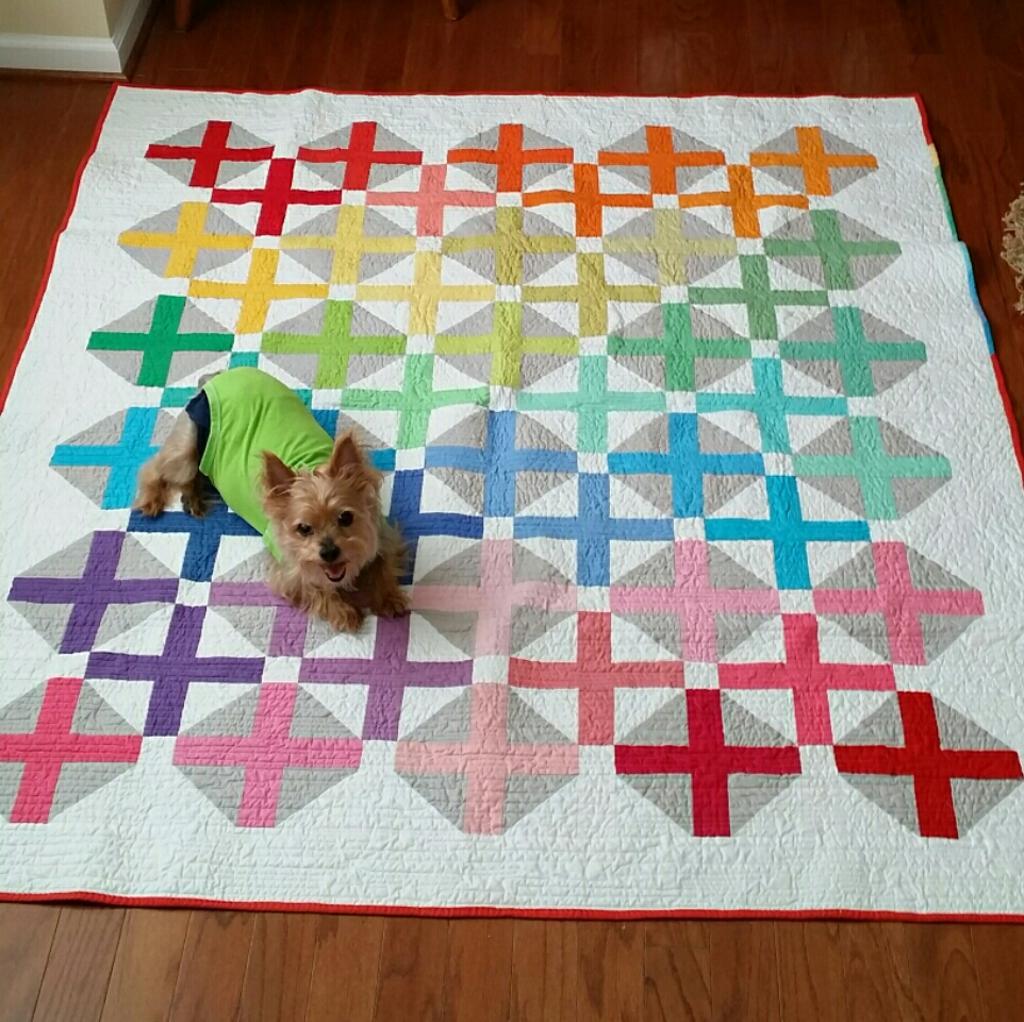 Photo via colorchick
Hop scotch
Craftsy member colorchick's Somewhere Over the Rainbow quilt (Hop Scotch pattern by Amy Smart) features solids fabrics in a bold, geometric design. The white and grey background fabrics help to frame each of the blocks. Though the rainbow colors in this quilt are more pastel than bright, the overall effect is a quilt with colors that play together harmoniously.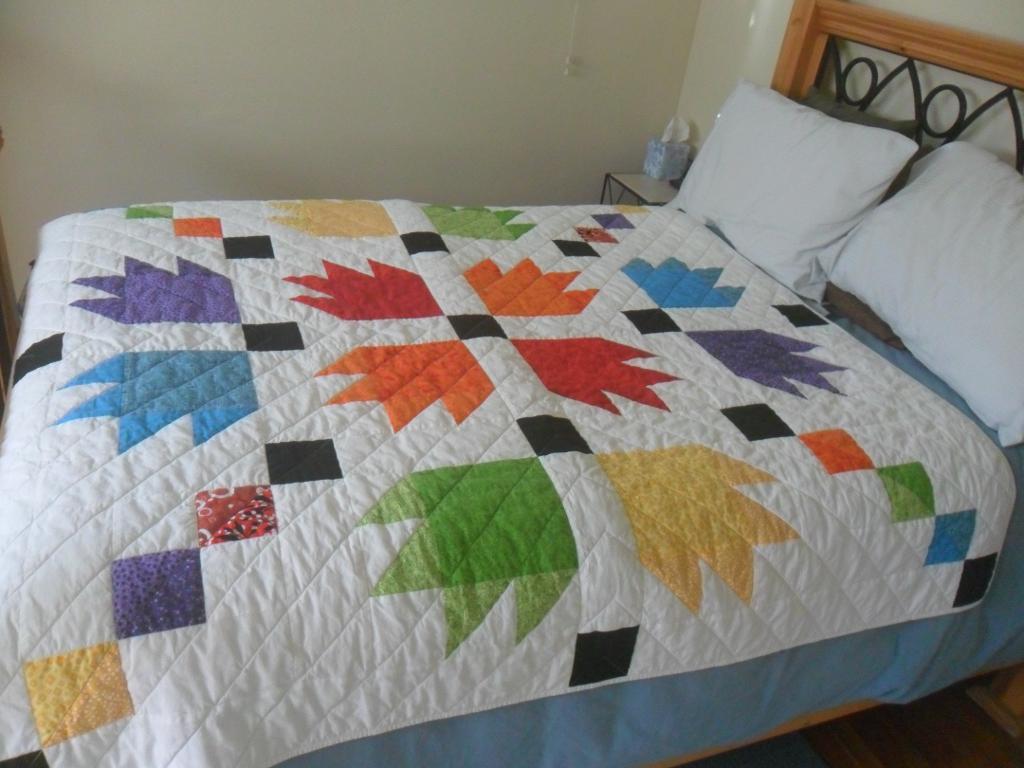 Photo via Craftsy member QuiltDude
Bear paw
Based on a traditional bear paw quilt block, this rainbow quilt utilized large blocks of color concentrated in one area to give the rainbow effect. A neutral white background and black squares help to provide a pleasing palette for the colorful blocks.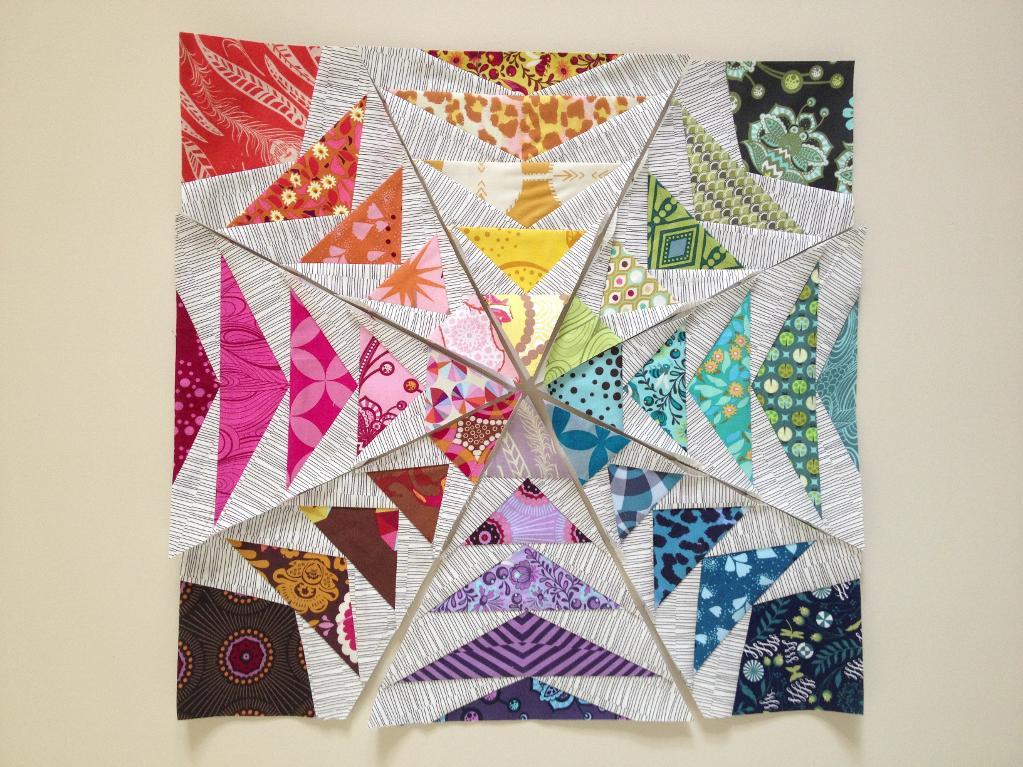 Photo via Kelbysews
Retro rainbow
Even if you have just small rainbow-colored scraps of fabric, you can make a stunning mini quilt using this paper pieced pattern. Kelby's version of the 70s Rainbow Geese pattern uses treasured bits of Anna Maria Horner fabric against a low-volume background.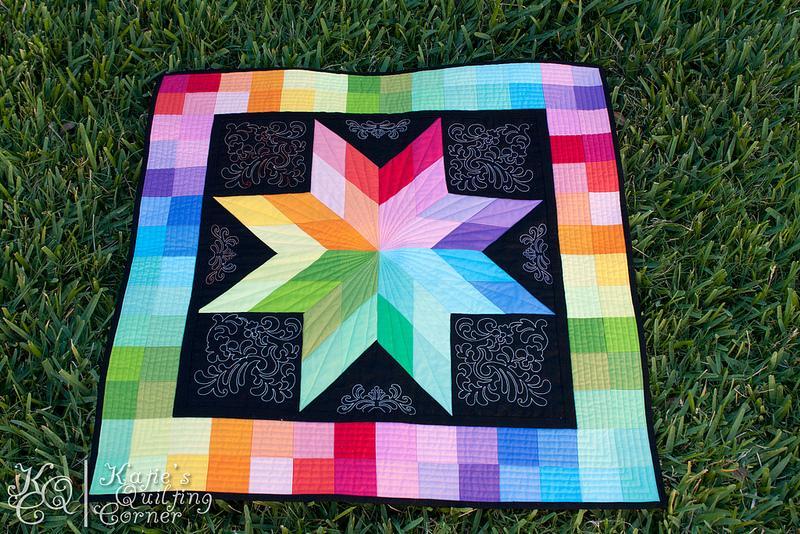 Photo via Katie Ringo
Lonestar strips
If you have any rainbow pre-cut strips, you can make this happy quilt stitched by Katie, as part of the Bluprint course Magical Jelly Roll Quilts with Kimberly Einmo. The center star and outer border shine bright against a background of pure black (which also makes a great surface to design prominent free-motion stitches).
What's your favorite rainbow quilt pattern?