Rainbows are one of the most beautiful natural phenomenon, so it's no wonder that we love to recreate them in our crafts. They are bold and bright, colorful and inspiring, fun for projects that are designed for all ages. The rainbow symbol itself is great for appliqués, garlands, and decor, but the colors of the rainbow can be used in all types of different ways to create garments, blankets and accessories of every kind.
Here are 10 rainbow crochet patterns to express your true colors!

Crochet rainbow art image via Crochet Concupiscence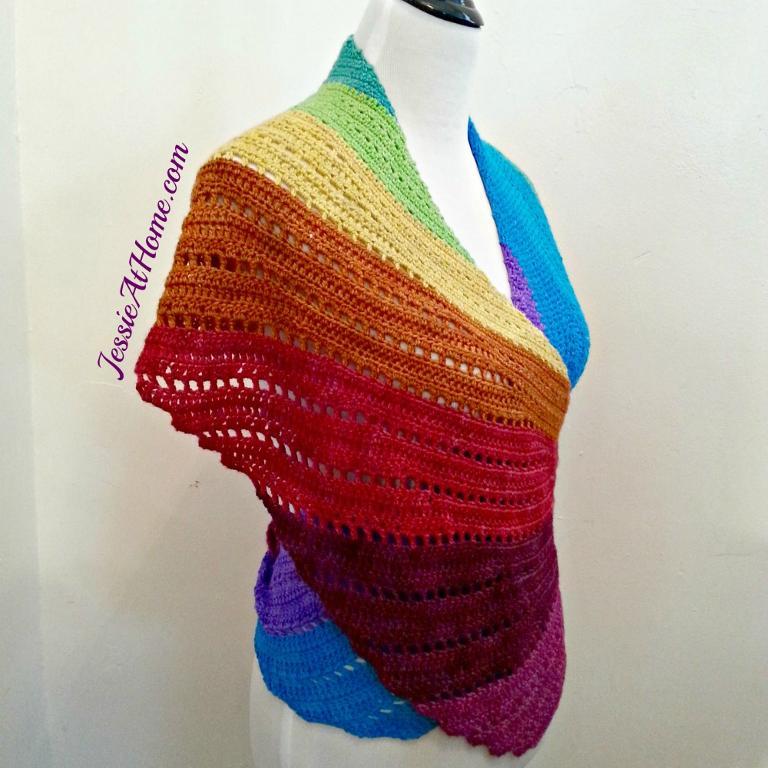 Image via Craftsy member Jessie At Home
1. Rainbow Crochet Wrap
Jessie Rayot has designed this beautiful crochet wrap to reflect the colors of the rainbow in a stylish and sophisticated way. Although it looks complex, this free crochet pattern uses only basic crochet stitches.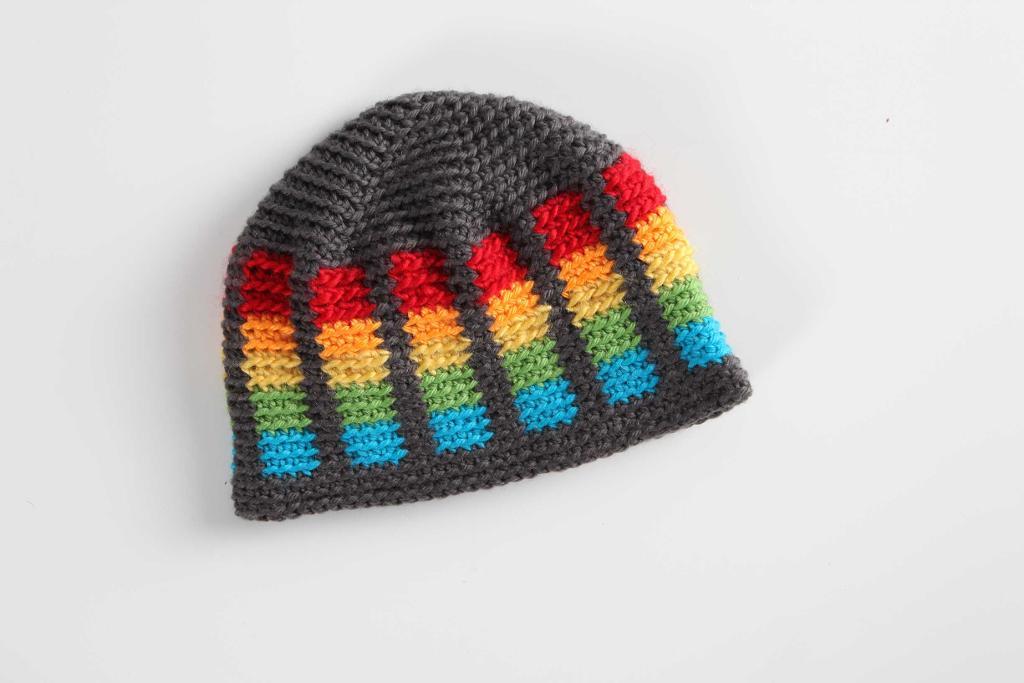 2. Rainbow Striped Hat
Learn how to make a rainbow striped hat when you join the Craftsy class Crocheting in the Round: Mix & Match Hats with Stacey Trock. This crochet class teaches you how to customize crochet hat patterns to your own personal sense of style, so you can make the crochet hat as it's shown or change some of the details for a rainbow hat that really speaks to who you are.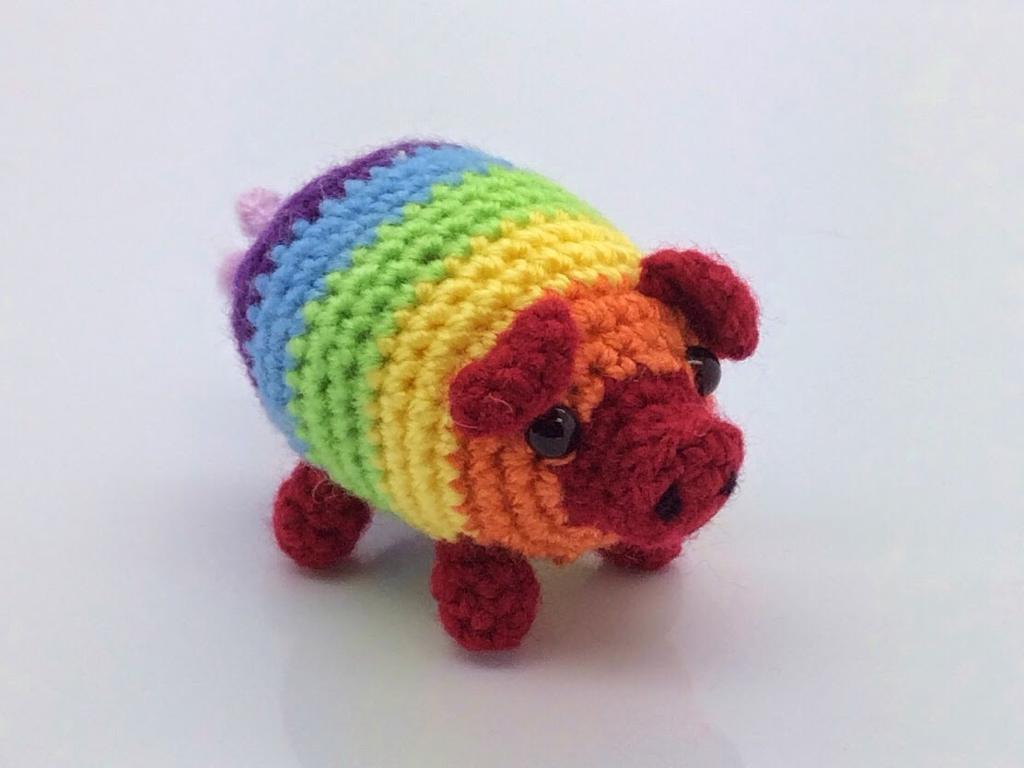 Image via Craftsy member Mariana Wilson
3. Amigurumi Crochet Pig
You can make any item in the colors of the rainbow. Get creative with it and make this little rainbow crochet pig.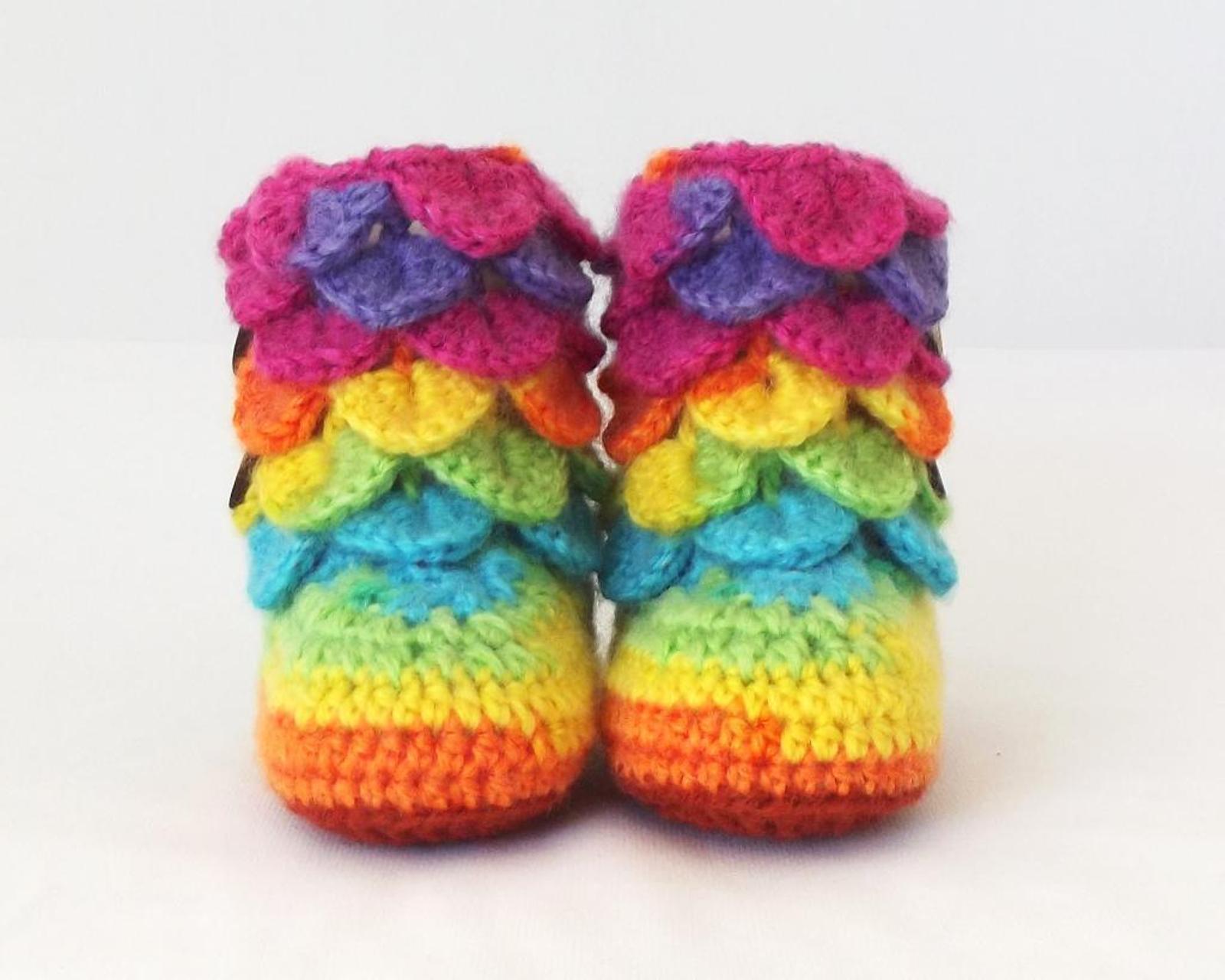 Image via Craftsy member Crayons
4. Rainbow Crochet Booties
Don't these adorable little rainbow crochet booties just make you want to splash in puddles and embrace the joy of play?! The rainbow pattern is done in simple granny crochet striping.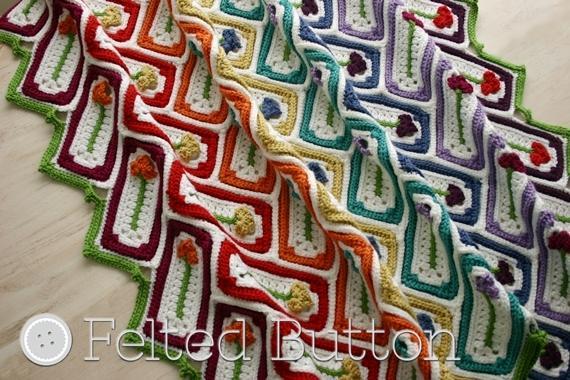 Image via Craftsy member Susan Carlson of Felted Button
5. Mariposa Throw
Susan Carlson of Felted Button has a terrific selection of crochet blanket patterns that incorporate the colors of the rainbow in really unique ways. The Mariposa Throw is one of the most beautiful of these rainbow-inspired crochet patterns, with its graphic blocks and lovely flowers created in rainbow hues from one end of the blanket to the other.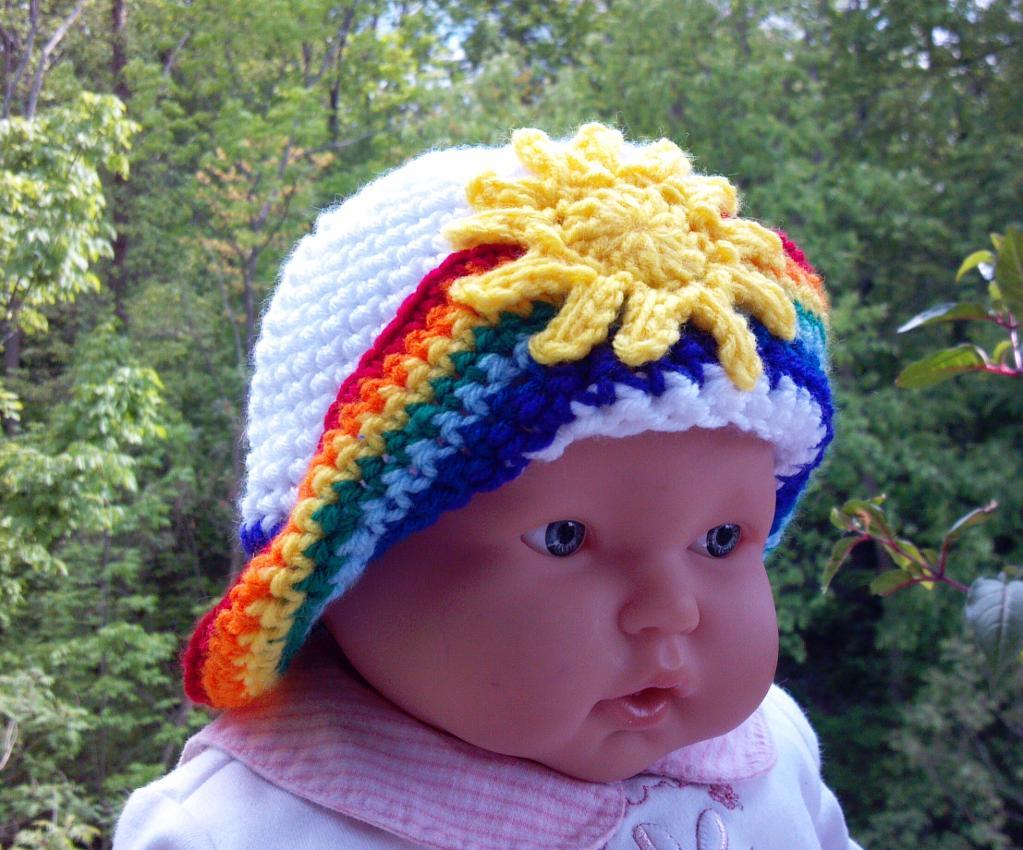 Image via Craftsy member Maria Pickard
6. Sunshine and Rainbow Crochet Hat
Who wouldn't want to dress a baby up in a  crochet hat of rainbows and sunshine? This pattern isn't just for baby, though; it's available in all sizes from preemie through adult, so anyone in the family can embody a rainbow's brightness.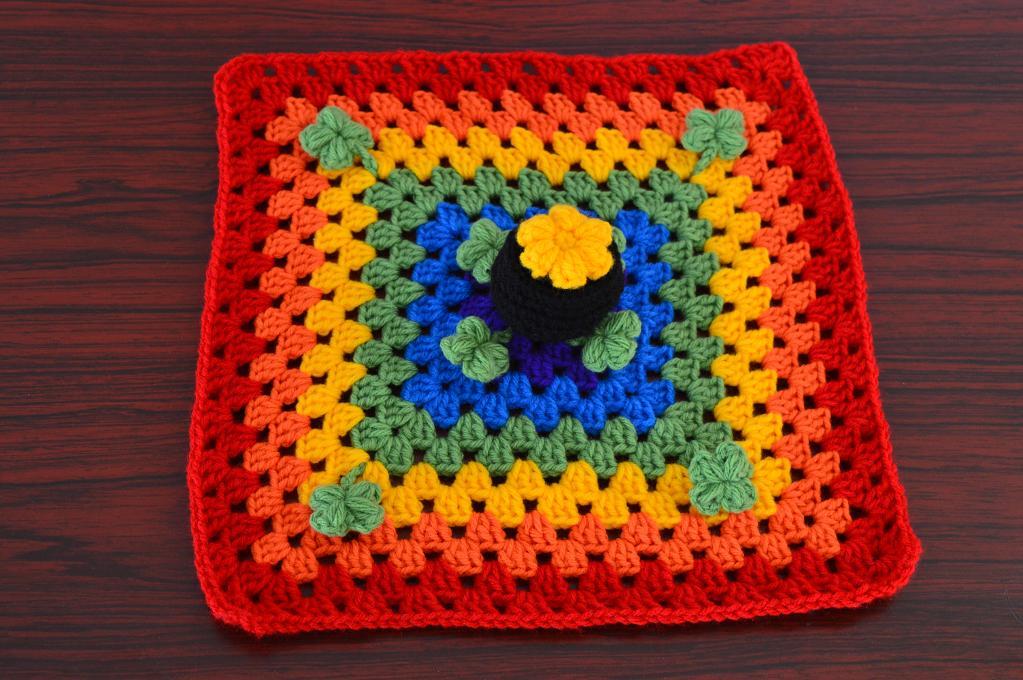 Image via Craftsy member Isabelle Laurent
7. Lucky Rainbow Lovey
Here is a pattern that's just right for baby — a lovey blanket made in a crochet granny square with a pot of gold at the center. The designer also has a matching rainbow teething ring that goes with it!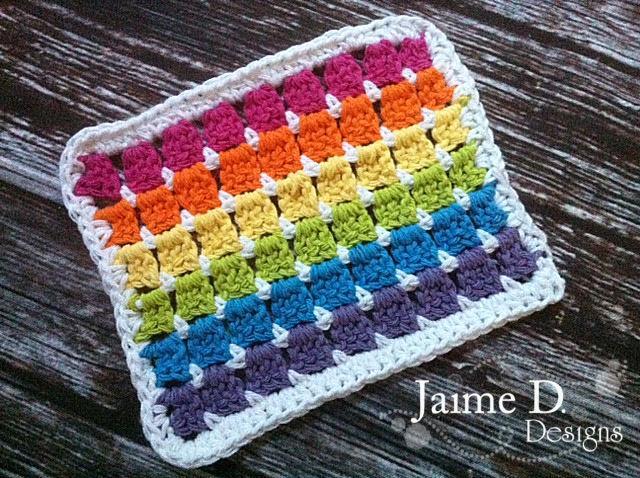 Image via Craftsy member Jaime D. Designs
8. Rainbow Granny Dishcloth
If you like the idea of a rainbow crochet granny but want to work in stripes instead of squares, then you will like this rainbow dishcloth pattern. The addition of the white yarn really makes those rainbow colors pop! This designer also sells a similar crochet pattern for a rainbow granny purse.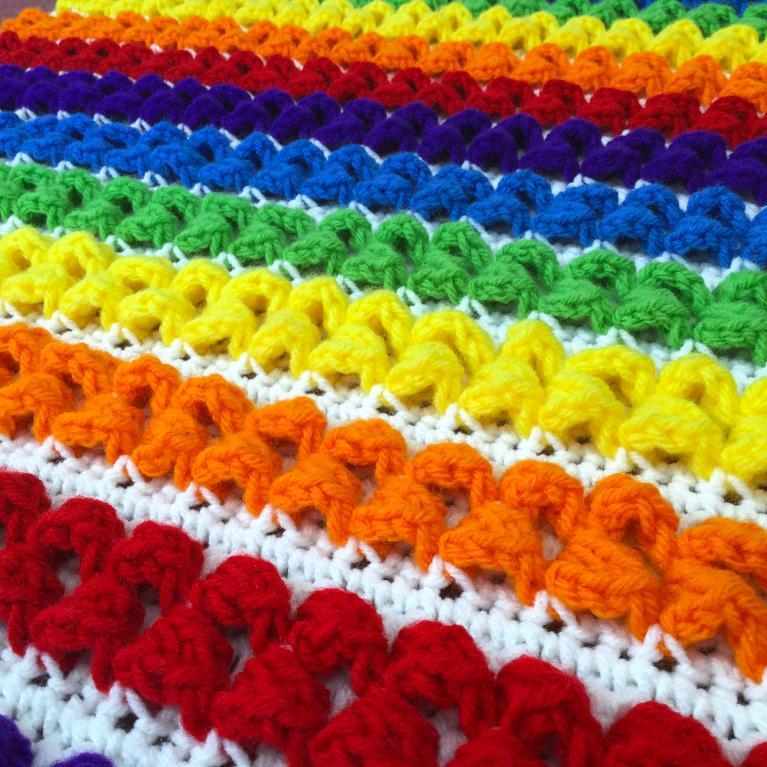 Image via Craftsy member Deja Jetmir
9. Rainbow Baby Blanket
The texture on this rainbow striped crochet baby blanket is so fun to craft. Each rainbow color is worked in more than one row together for a bold effect.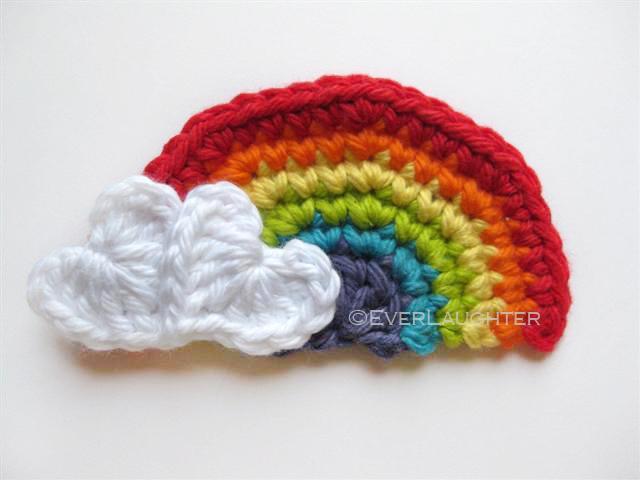 Image via Craftsy member Ever Laughter
10. Rainbow Appliqué
Sometimes you just want to crochet a rainbow appliqué. This one is a perfect little pattern with a cloud to boot. Look closely and you'll see that the cloud is made of puffy white hearts. Cute!
More rainbow craft ideas
Are you a multi-crafter? You might also like these rainbow crafts on the Craftsy blog: