The current trend of neutral quilt patterns is gaining popularity. Because of the fabulous fabric choices we have today, neutral color quilts do not have to be boring. Exactly the opposite could be said. Neutral quilts mix really well with other quilts, almost any home decor and make fantastic gifts.
So if you haven't tried making a quilt in a neutral color palette, maybe it's time you do.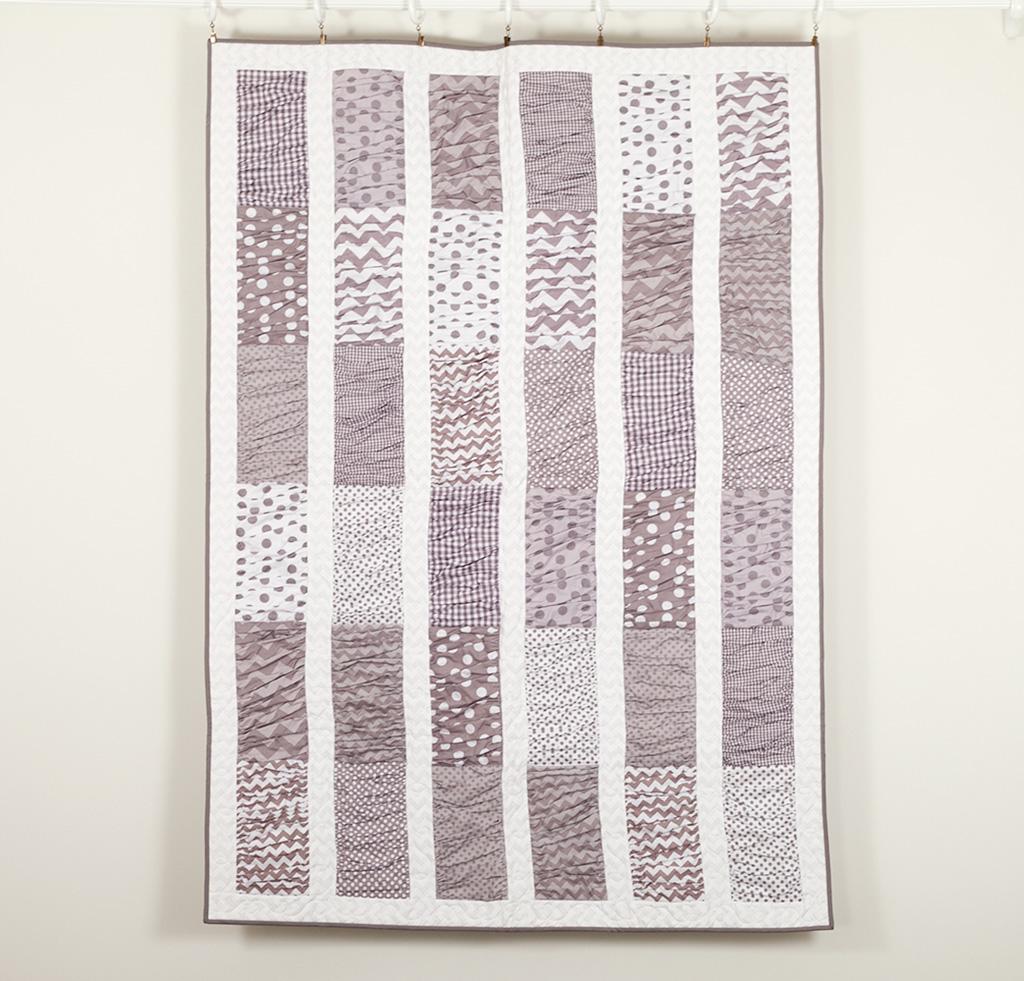 Ruffle On Quilt Kit in gray from the Bluprint quilting supply shop
Get the Ruffle On Quilt Kit (pattern + fabric included!) here.
What is a "neutral"?
Neutral is not just white or beige. It is basically all the colors that do not appear on the color wheel. All the shades of white to cream, beige to brown, and even gray to black. If you think of all those combinations, the possibilities are plentiful. All white or all black quilts are classic and stunning.
Combining patchwork or appliqué in various shades of creams, brown, tans and grays can also give a very sophisticated look. Using those same colors but adding in a few muslins and plaids of the same color scheme can create a fun, even folksy look. In some cultures, quilting is almost entirely done in neutral shades of beige and gray with gorgeous results.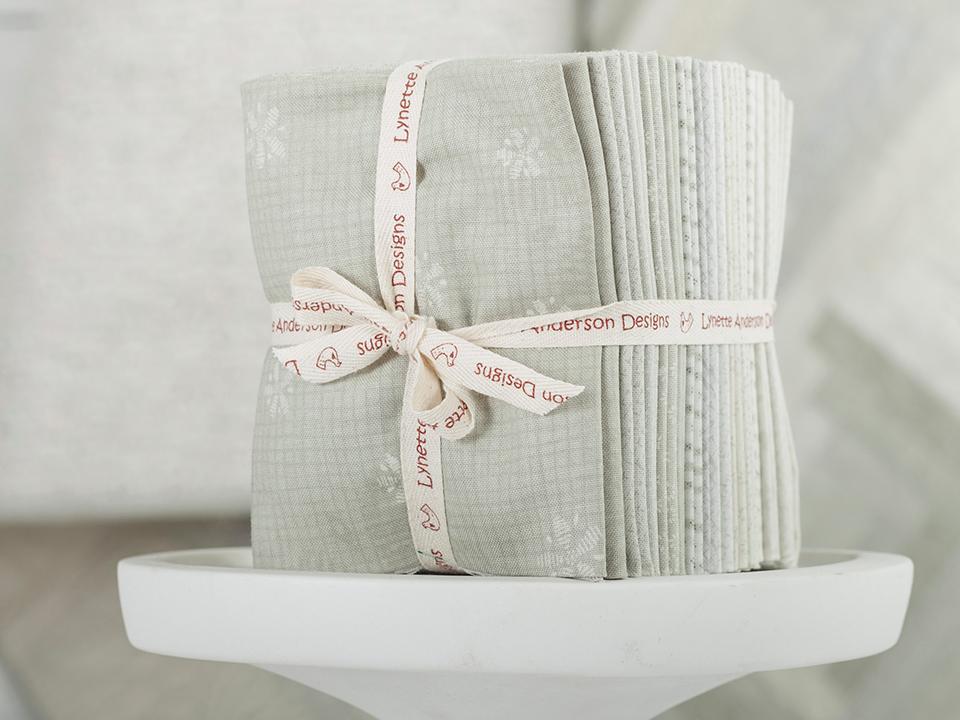 RJR Fabrics Bread + Butter Fat Quarter via the Bluprint supply store
Why are neutrals so popular now?
The current popularity is due in large part to the amazing fabrics that are available to quilters. Every fabric line — from batiks, to homespuns, to reproductions, include gorgeous neutral prints and solids. Many of these fabrics even include a little shimmer of silver or a sparkle of gold.
Gone are the days of choosing from solids, calicos and ginghams in primary colors. As quilters we can now choose those same fabrics in so many shades of neutrals along with thousands of other possibilities. Having so many choices really makes the options exciting!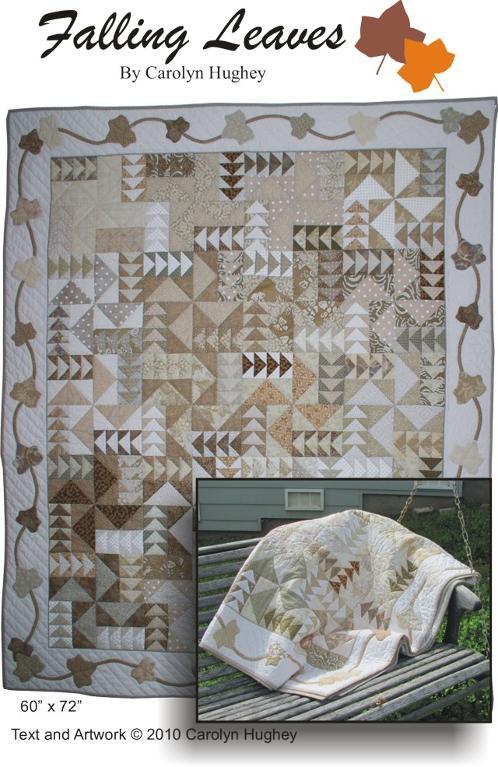 Falling Leaves via Bluprint member CarolynHughey
How to keep the excitement without using color.
Any quilt that can be made with any color scheme can be successfully converted to a neutral color scheme. Taking away the rainbow, doesn't mean that we are removing the beauty of a quilt. Combining neutral fabrics in different combinations can be done much the same way as any other quilt.
If the quilt looks stunning in red and white, why not try gray and white, or brown and cream? If you love a three color combination, how about cream, beige and brown? Or black, gray and creamy white? If you like scrappy, choose as many shades of neutrals as you can find and put them all together. See how they play together and remove any that stick out too much.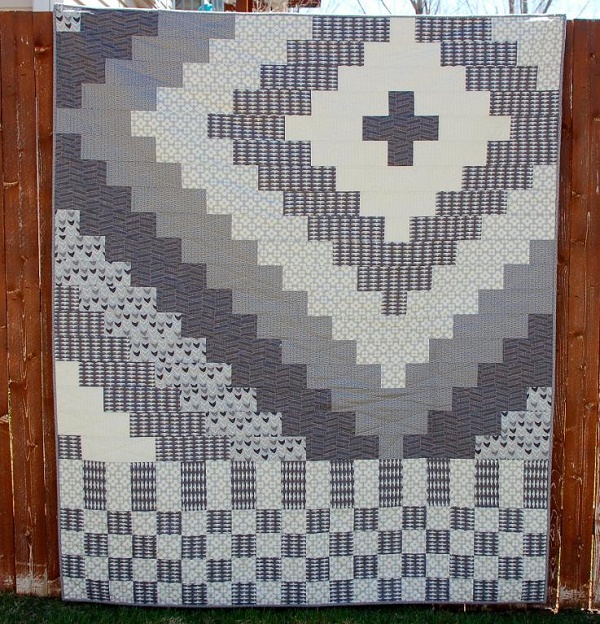 A few tips to remember:
When choosing fabrics, remember to select large, medium and small scale prints for a good variety. Also, choose fabrics that will contrast with one another enough to show off the patchwork, rather than letting the pieces just blend together. If you choose appliqué, make sure your work shows by adding light onto dark, or dark onto light so that your designs don't get lost.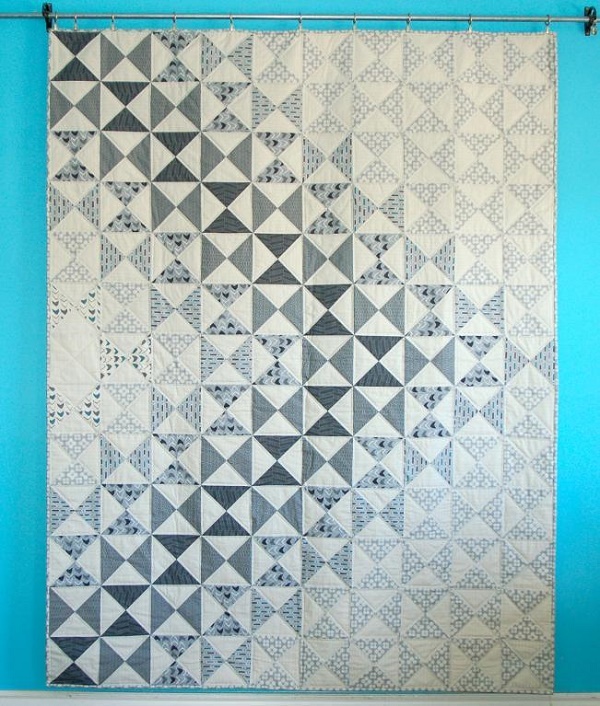 If you have a pattern or picture of a quilt and you're not sure how it will look in neutrals, make a black and white copy of  it. This will give you an idea of where to put the lights versus the darks.
[box type="shadow"]
Find beautiful, high-quality fabrics your going to love, for neutral projects and beyond, in the Bluprint supply shop. You'll discover fabrics, project kits and more for making heirloom quilts that last for generations.
Shop here!>>
[/box]
Which pattern will you choose to create in neutral colors?