In the world of sewing, you don't have to look very far before you come across a quilt or sewn project that features linen. It has become a sewing staple, and plenty of quilters like to use it in place of a regular solid.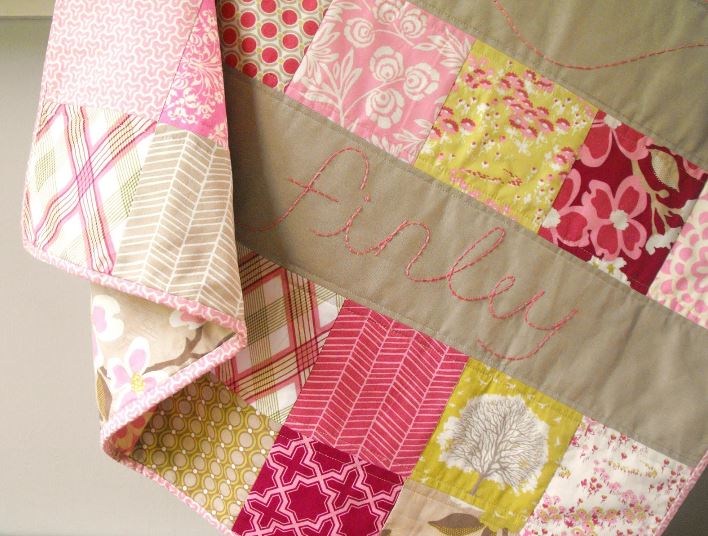 Photo via Fussy Cut
What exactly is linen?
By definition, it is a fabric made from flax fibers. Linen is durable and wrinkles easily, since it doesn't stretch much. The more linen is washed, the softer it becomes. In its natural state, the color of linen ranges from ivory, tan, beige or gray.
Why use linen? It is a great substitute for a solid fabric in a quilt. Whether it's used in simple patchwork, as sashing and borders, or the main background fabric, linen lends an added depth and dimension that differs from a plain solid. The different texture is a nice alternative to regular quilting cotton.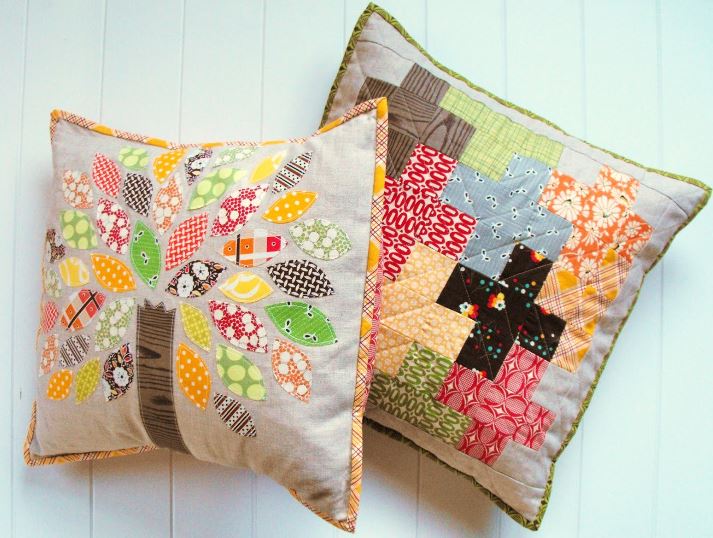 Photo via Fussy Cut
While true linen looks wonderful in quilts, it can be very tricky to sew with, due to its weight and texture. Not only does it get very wrinkly, it tends to shift and frays easily. Don't let this scare you away!
Here are some tips to help your quilting with linen experiences go smoothly.
Use a new needle and a high quality thread.
Shorten the stitch length on your sewing machine to prevent puckering. Always test your stitches first on linen scraps.
Always prewash. Linen shrinks more than other substrates.
Don't be afraid to use starch. This will stiffen up the fabric, making it much easier to cut accurately.
By nature, linen can become shiny when ironed. If this is an issue for you, try using a pressing cloth in between the iron and the linen. Another option is to press on the wrong side of the fabric.
Pair linen with regular quilting cottons in your project. The cotton stabilizes the linen and helps it hold shape.
If you are uncomfortable sewing with 100% linen, there are other fabrics on the market that can replace it. Here are my two favorite substitutes, give them a try!
Essex Yarn Dyed Linen and Essex Linen by Robert Kaufman – These are 45% cotton / 55% linen blends. It is the perfect mix, really. The fabric still looks and feels like linen, but the cotton makes it fray and wrinkle less than the real deal. I prefer the yarn dyed version, as it is especially soft. Both types come in a variety of colors.
Quilter's Linen by Robert Kaufman – This one is printed to look like linen, but it is actually 100% cotton. It also comes in a bunch of different colors and sews up just like your regular quilting cottons.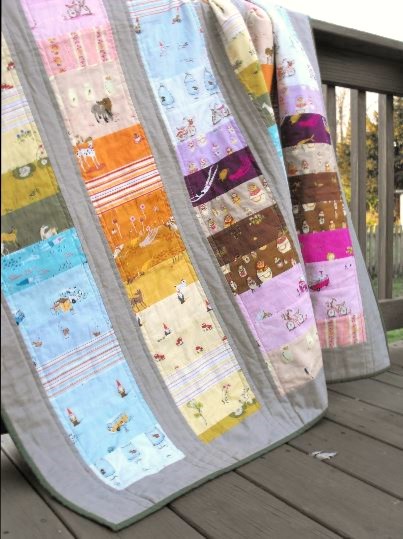 Photo via Fussy Cut
Whether you are new to quilting with linen or an old pro, here are some great resources for you to check out:
Quilting with Linen – A Craftsy workshop with Amy Ellis
Zakka Style – A book by Rashida Coleman-Hale
Sewing with Linen – A Flickr group
How about you? Do you like to quilt with linen? Please share your favorite tips and tricks!