Quilting can be rather expensive hobby! As fun as it is to collect fabric, not everyone can afford to invest a large amount of money into supplies. The good news? Quilting can also be a very frugal craft! Fabrics can be recycled and repurposed from objects around the home. Old shirts, vintage sheets and jeans are all items that can be found in the house and reused for quilts. Let's take a look at denim today and how it can be used in quilting.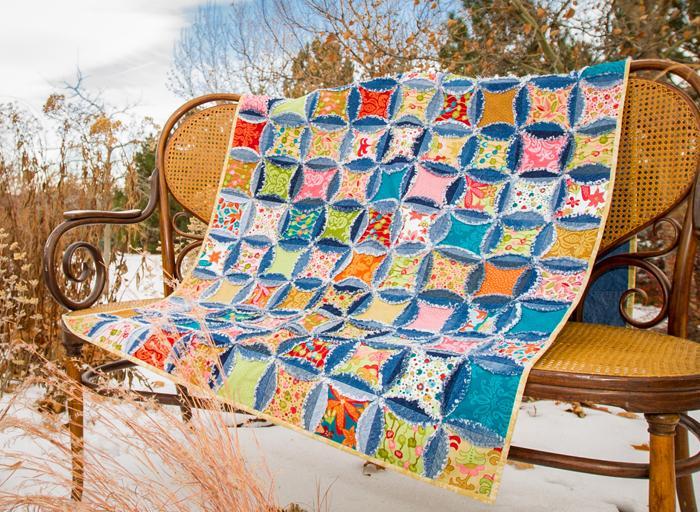 Via Craftsy member Inventive Denim
Quilting with denim
Old jeans are pretty easy to come by, aren't there? A quick walk around the house is usually all it takes. Closests and drawers are full of them! Upcycle clothing by gathering together those old jeans, overalls, shirts and skirts that are made of denim. If they are no longer being used because they have been outgrown, stained or outdated, they can but used for a quilt.
Many patterns can be used for quilting with denim, but simpler designs are ideal. Denim is much thicker and heavier than regular quilting cottons. Lighter weight denim is more versatile, but heavier weight can be tricky. Simple patchwork squares and rectangles work nicely. Rag quilts are another popular design that sews up perfectly in denim.
Are you interested in sewing a denim quilt? Here are a few tips to get you started!
1. Use as many different colors and shades of denim as you can. If you are lacking in variety, you can always pick up a few pairs of inexpensive jeans at a local thrift store.
2. Always wash and dry denim before using.
3. Carefully inspect fabric for stains and wear before cutting.
4. Use sharp scissors to cut apart clothing by removing the seams. This will allow you to get the most out of your fabric.
5. Use a wider seam allowance than usual when piecing denim. Denim frays, and this will ensure durable seams.
6. Be creative when quilting! Straight lines work nicely, but free-motion quilting (meandering, flowers, waves, bubbles, feathers, etc.) adds so much visual interest to basic pieced designs.
7. Use a walking foot when piecing denim and quilting straight lines. It can be difficult to achieve even feed when other foot attachments are used.
8. Many denim quilts do not require batting due to the thickness of fabric. A thinner batting or a layer of flannel can be used if desired.
Are you ready to make a denim quilt?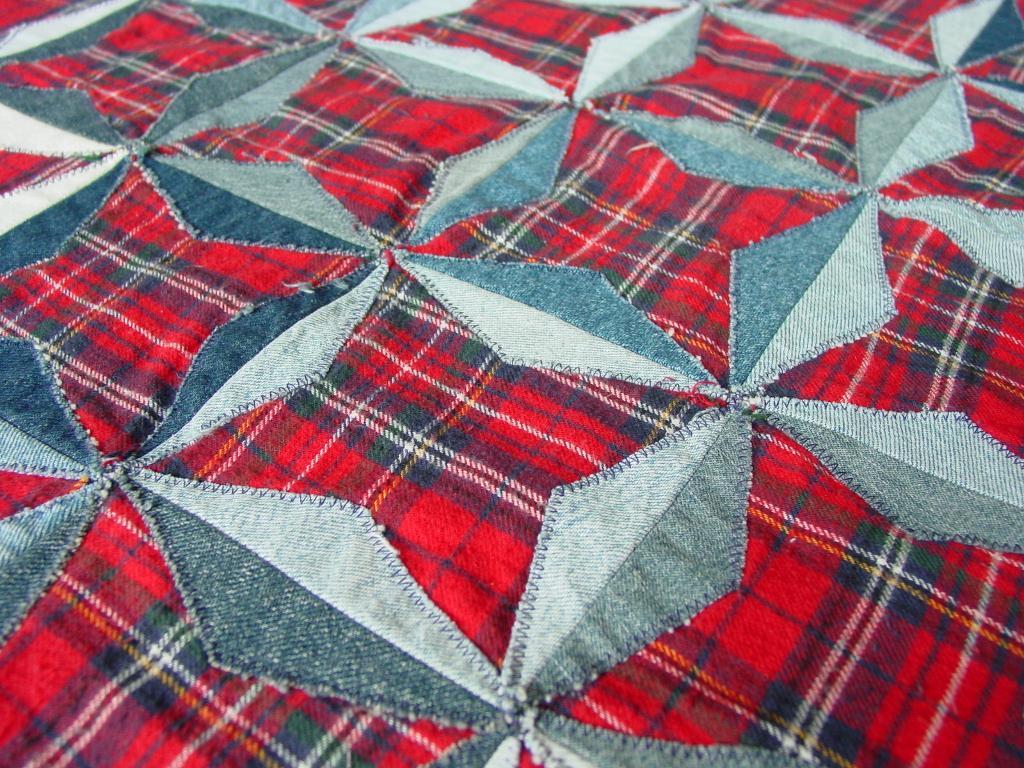 Photo via Craftsy member Quilted Sunshine
If you are new to sewing with this type of fabric, the Denim Stars Quilt pattern, seen above, is a great one to start on!
Photo via Craftsy member Red Boots
Here is another creative option! Take a look at the Denim and Daisies pattern by Red Boot Quilt Company. Basic machine piecing and raw-edge applique are used to create this playful quilt, which also includes a cute pillow pattern!