Do a little of what you love every day! Our Daily Buzz page makes it easier than ever to find sweet savings and smart quilting tips day after day. In case you missed the tips from this week, we're sharing them here — but you'll have to check back for new deals.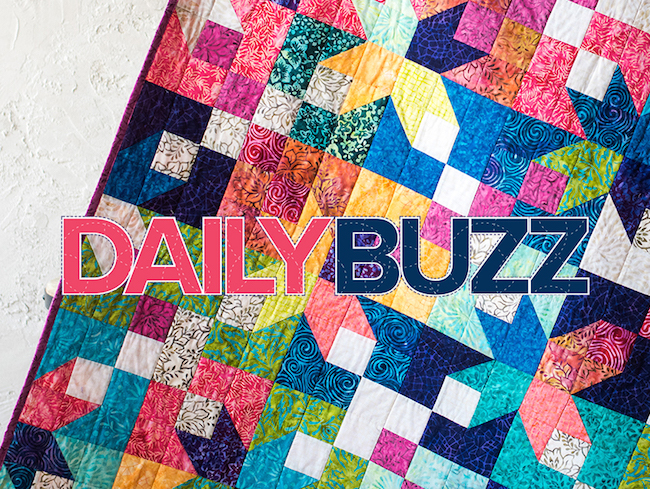 Psst! It's not too late to catch our old tips. Just click here for the first week's tips and then head here for seven more.
Tip No. 15: Clean Seams With Curved Pieces
Tip No. 16: Hairspray Hero
Tip No. 17: Stress-Free Binding
Tip No. 18: Skip the Pins
Tip No. 19: Favorite Free-Motion Tips
Tip No. 20: Get Some Perspective
Tip No. 21: Cookie Cutter Quilting
Get More Tips, Tricks and Deals!
We're sharing ingenious quilting tips and major savings every day for a month! Be sure to visit this page to get a new coupon code and new video each day.