Do you feel like there's not enough time in the day to make all of the quilts and sewing projects that you'd like? By thinking ahead and making a few little changes in your routine, you can become more efficient and use that extra time to get ahead on sewing all of those projects you've "Pinned."
We thought it would be fun to ask Craftsy's savvy sewing and quilting instructors for their time-saving tips in the sewing room! From must-have quilting supplies that will shave time off your projects to great advice for organizing your craft room, a few of these tips are bound to change your life.
What's your #1 time-saving tip for the sewing room?
Using helpful rulers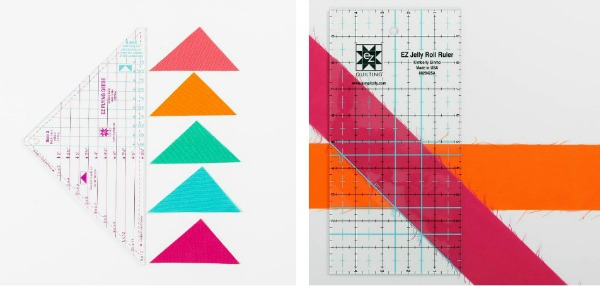 I love my EZ Star and Geese Triangle Ruler and Simpli-EZ Jelly Roll Ruler. They not only save tons of time and effort, but they require NO MATH, NO WASTED FABRIC, and NO STRESS!
-Craftsy instructor Kimberly Einmo
Stocking extra supplies
When it comes to quilting on my longarm, one thing that I do is have two of everything, rulers, scissors, markers etc. I keep one on each side of the table. It saves me from having to walk back and forth. It's only a few feet, but that time can quickly add up!
-Craftsy instructor Angela Walters
Wall basting quilts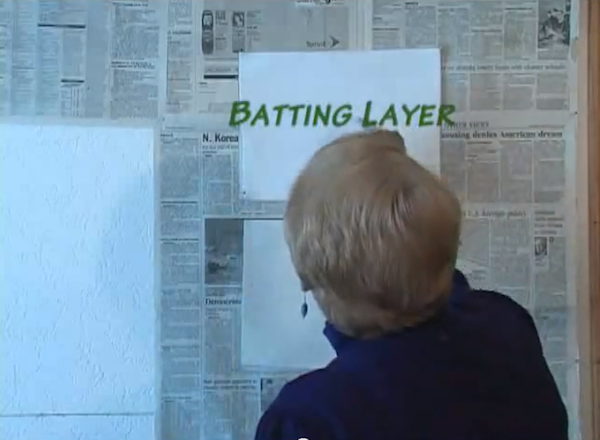 Photo and video tutorial via Craftsy instructor Patsy Thompson
I baste all my quilts and all my quilted projects via spray basting using a wall-based system. This is fast and once you're done, the 3 layers of the quilt sandwich move as if they are 1 layer and it's so much easier to quilt! This also eliminates needing to stop to remove pins or thread basting, so the flow of your movements is not interrupted. The key is to use just a small amount of basting spray and to have all the windows/doors open in your sewing room to maintain good ventilation. By using a wall-based system, there is no crawling around on the floor and the job is done lickety-split! Here is a link to a short YouTube tutorial we made showing how to work in this way.
-Craftsy instructor Patsy Thompson
Consolidated sewing space
I sit at my sewing machine, and to the right is my ironing board. To my left is my large 8-foot table where I can pin, layout my design and be ready to sew. Having my sewing space area consolidated streamlines my designing and stitching process!
-Craftsy instructor Wendy Butler Berns
Getting the right tools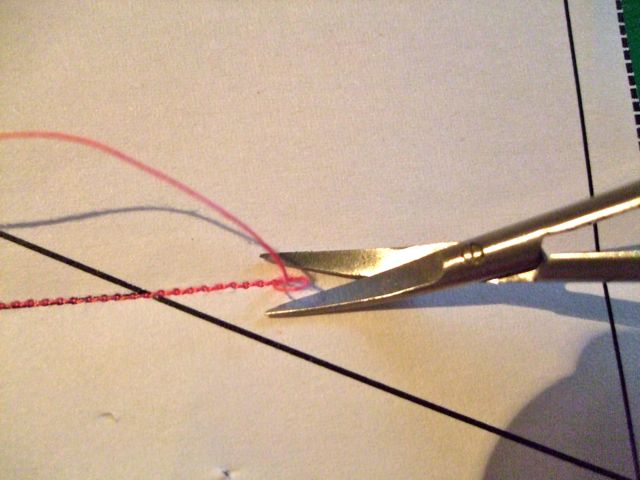 Photo via Craftsy instructor Carol Doak
I use the curved pointed snips to cut the threads on the top and the bottom of a paper-pieced block.
-Craftsy instructor Carol Doak
Finger pressing
My favorite tip is finger pressing. I do a lot of open seam pressing and in talking about that technique with students, I hear lots complain that they burn their fingers, trying to open their seams as they are actually pressing with a hot iron. To prevent that, I finger press all of my seams before they make it to the ironing board so that I can just simply press my patchwork with the iron, without getting my fingers in the mix.
If you don't keep your fingernails long, no worries! There are great finger pressing tools that you can use, or you can even use a seam roller if you'd rather. In any case, it's all about opening up those seams before the hot iron is in play, to prevent you from getting hurt.
-Craftsy instructor Elizabeth Dackson
Cutting extra fabric
I think that cutting out a few extra pieces can save you a lot of time when you're a "make decisions as you go" quilter like me! I use the extra pieces to switch out colors or whole blocks that aren't working for me. If I had to stop and cut, that might disrupt my sewing momentum.
-Craftsy instructor Amy Alan
Chain piecing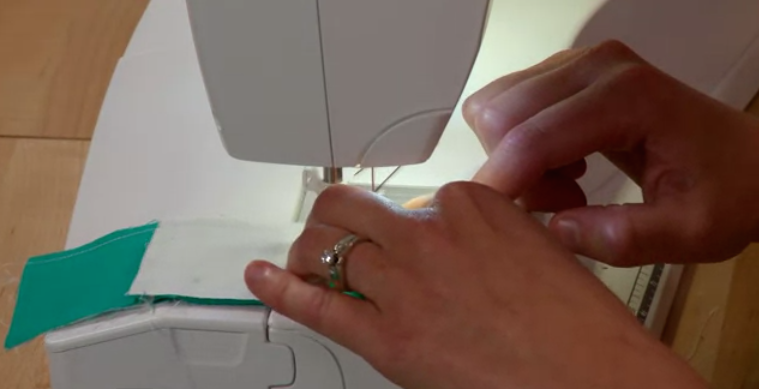 Chain piecing. It's an oldie but a goodie. I go out of my way to stitch a quilt in the order that is most conducive to chain piecing, and the time it saves is really noticeable!

-Craftsy instructor Amy Gibson
Piecing two blocks at once
I will often piece two blocks at once. This means when I sew the first two pieces together, I chain piece both pieces for each block. Then I cut off the first pair and sew the third piece to it. I cut off the second pair and sew its third piece. Then I add the fourth, etc. It gives me two blocks in less time and saves thread. Basically, I have the advantages of chain piecing, but get to see completed blocks sooner.
-Craftsy instructor Ann Petersen
We'd love to know: What's YOUR favorite time-saving tip in the sewing room?