Whether you are choosing fabrics for your stash or just picking out fabric for a single quilt project, you'll want to consider your use of pattern and scale. Effectively using different patterns and prints of different scale will result in more interesting, vibrant quilts.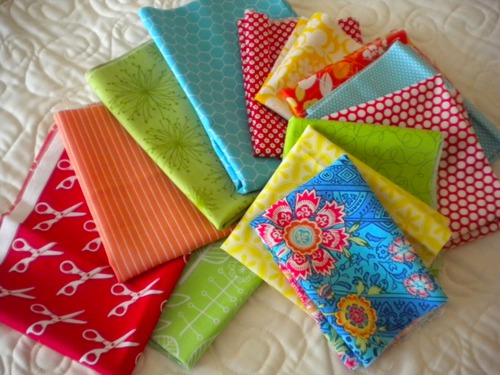 Every quilter knows there are a variety of patterns being produced on high quality cotton for quilting. Stripes, polka dots, plaids, geometric designs, ginghams, and floral prints of all sizes are just a few of the seemingly endless fabric patterns available. In addition, there are novelty fabrics which display designs of dishes, animals, record players, and any other item you can imagine. There are also fabrics known as blender fabrics which often appear as solids but actually have patterns in a tone-on-tone setting.
It would be boring to create a quilt using only one type of fabric pattern-a quilt composed entirely of one large floral pattern for example, would not be as interesting as one which combined floral designs, ginghams, and blenders. So be sure to include a minimum of at least three different types of patterned fabric in your quilt, to create an interesting combination.
You will also want to consider the scale of the patterns on the fabric you choose for your quilts. All of the patterns mentioned above may be found in small, medium, and large sizes. You'll want to use a variety of different sizes to add interest and variety to your quilt. A quilt created with only one scale will not have the design depth that can be achieved by using a variety of different scaled fabrics. A large floral fabric will work well with a medium-sized gingham and a small scale blender fabric.
The easiest way to start to learn about working with pattern and scale is to buy one of the pre-cut collections of fabric available from most fabric manufacturers. These pre-cut collections come in groups of 5″ x 5″ charm squares, 2 1/2″ x width of fabric strips, fat eighth bundles (pieces of fabric 9″ x 22″) and fat quarter bundles (pieces of fabric 18″ x 22″). Other than specialty collections (which might contain an entire collection of medium scale chevron prints, for example), most designer collections contain patterns and prints of different type and scale. By using these designer collections in your quilt projects you can begin to see how the variety of patterns and prints of different scale work together. After making a couple of projects using a designer collection you can branch out and begin to add other fabrics to a fabric grouping for your project.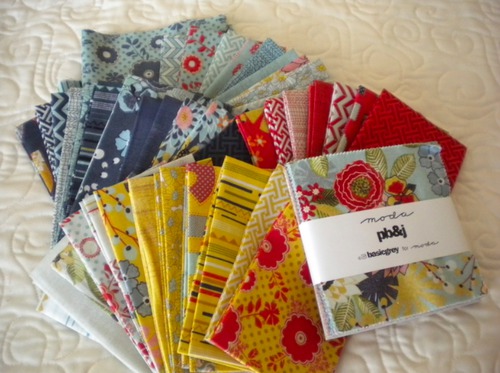 Pretty soon you'll be combining fabrics of a variety of different patterns and scale like a professional-and you'll be happy with the beautiful quilts you can create using these design techniques. What is your favorite way to use different pattern and scale combinations in a quilt?
For more tips, check out the Bluprint online class Designing Modern Quilts with Weeks Ringle, and how to select the best color combinations for your quilts.