Have you ever started quilting a quilt and realized that you accidentally have a block in upside down? Or you had the best layout set up on the floor until the cat decided to "help" by rearranging your design before you could get it to the machine? Maybe it's time to think about using a quilting design board or wall to audition your layout before you start sewing and make your next quilt design shine!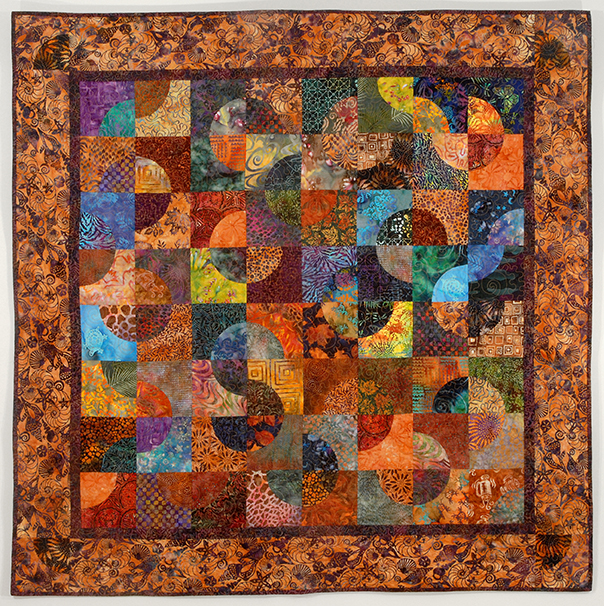 Photo via Cindy Grisdela Art Quilts
A design wall or board can help prevent an "oops" moment
I had an "oops" moment happen with Tuscany, my quilt pictured above. It's a scrappy layout where I pulled out lots of fabrics in autumn tones and made oversized drunkard's path blocks. Then I played with the arrangement of the blocks until I had something I liked. It wasn't until I was quilting this piece — which is on the large side at 56″ square — that I realized there was a "S" shape in the lower left section of the quilt. If I had seen it before I got the piece put together, I probably would have changed it, but as it was, it was too late. So now this piece serves as a reminder that a quilting design board is a good idea!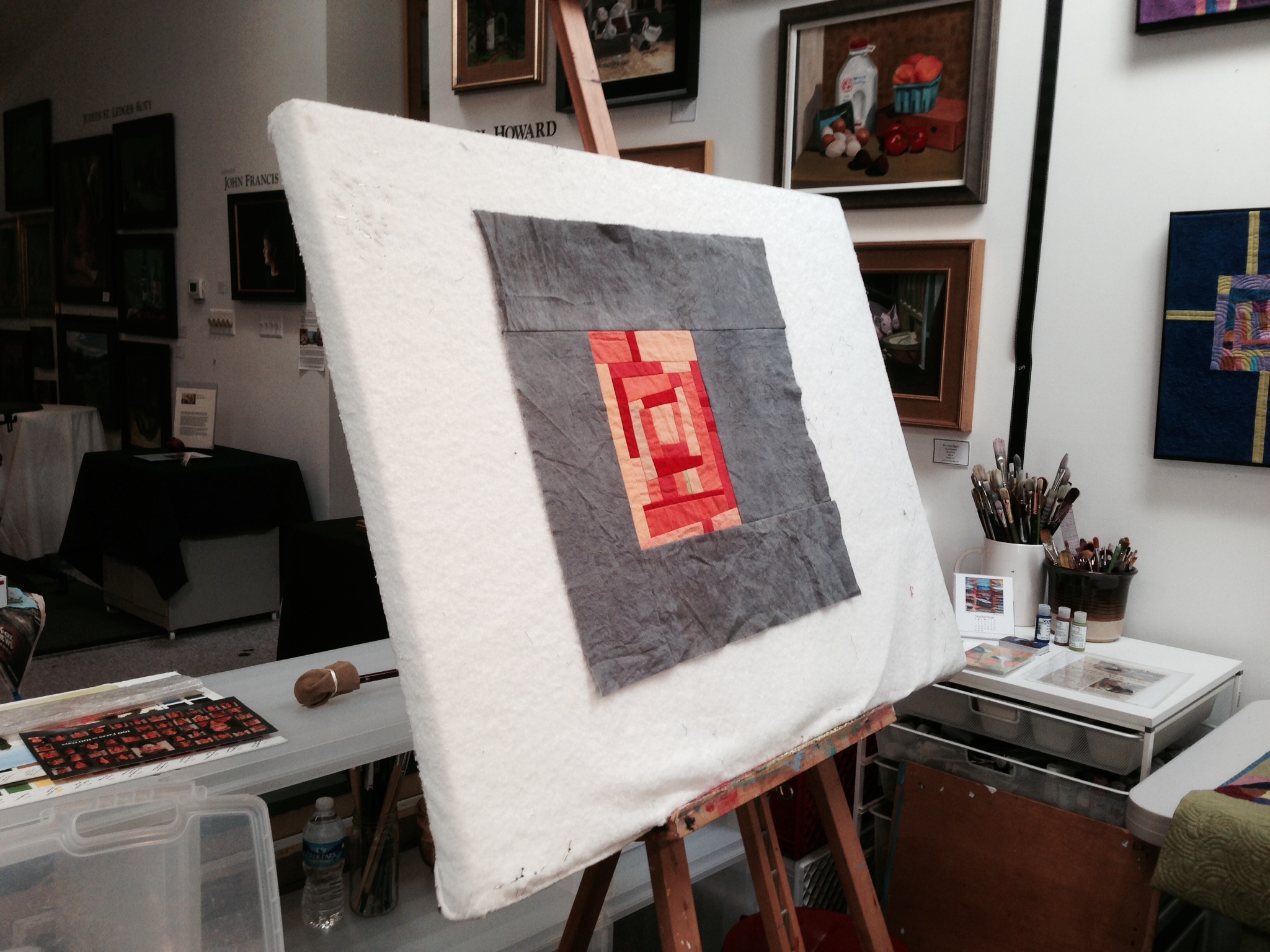 Simple ideas for a quilting design board or wall
Your design wall can be very simple. The easiest thing to do is to cut a piece of batting to the size of the wall space you have available and tack it in place with push pins. Alternatively, some quilters use the flannel side of a flannel-backed tablecloth. Using batting or flannel is a good choice because it's somewhat sticky and the pieces you're auditioning usually don't need to be pinned in place, making it easy to try different configurations.
If you work small, you can buy an artist's canvas from an art supply store and cover it with batting. In my outside studio that I share with another artist, I have a 40″ x 48″ canvas covered with batting that rests on an easel. The board can be stored when not in use. The advantage of any of these options is that they are relatively inexpensive, and can be taken down or moved if needed.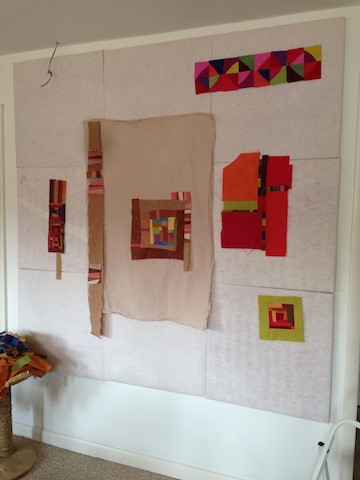 Photo via Cindy Grisdela Art Quilts
Make a design wall using foam insulation squares
In my home studio, I have a more permanent solution, pictured above. I bought nine foam insulation boards from a home improvement center, covered them with batting and taped the batting down on the back using duct tape. The squares are held onto the wall with reusable frame strips, so they can be removed if needed. They fit onto my wall in a 3 x 3 grid. If you wanted to have fewer joins on your wall, you can simply buy larger pieces of foam insulation board that come in many different sizes. This is especially important if you do your own photography.
As you can see from the photo, my wall is big enough that I can work on several projects at once. Since my work is improvisational, sometimes it needs to sit and marinate for a while. This way, I can use the time to make progress on another idea. In the years since I've been using a design wall or board to audition my projects, I've been much happier with the finished designs.
Take a picture
Another tip to make your quilts more successful using a design wall or board is to take a digital photo of your proposed layout once you have it arranged on the wall. Often you'll see something that needs adjusting from the photo that you didn't see when you were putting together the original design — like the "S" in my Tuscany quilt!
There are endless ways to create a quilting design board given your space and they way you like to work.