Building a basic reference library for quilting is a great idea for taking your quilting to the next level. Lucky for you, there are many books available to help you with every aspect of the art of quilting, from understanding its history to instructions for specific quilt blocks.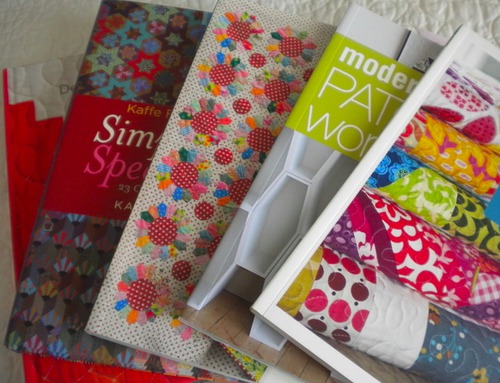 Some quilting authors, like the ones below, present excellent collections of quilt blocks and historical information in their books. While only one title is listed for each author, they have all written other informational quilting books:
Barbara Brackman Encyclopedia of Pieced Quilt Patterns
Jinny Beyer The Quilter's Album of Patchwork Patterns: 4050 Pieced Blocks for Quilters
Judi Hopkins 500 Rotary Cut Quilt Blocks
Maggie Malone 5500 Quilt Block Designs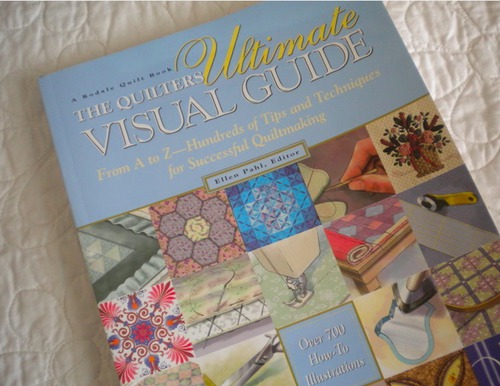 There are several quilting reference guides available; however, the best one I've found is The Quilter's Ultimate Visual Guide, edited by Ellen Pahl. This book contains a wealth of information on every topic related to quilting and is presented in an easy to reference A-Z format. Many of the sections are authored by the quilters' whose expertise lies in the area they are writing about. The illustrations are wonderful, making it a must-have reference book for quilters of any skill level.
Beyond that, there are thousands of well-written informational and inspirational quilt books available. However, there are two quilting authors who have been instrumental in bringing many quilters to enjoy this art form today. There are most likely thousands of quilters who made their first quilts using patterns by one or both of these women. The designs and fabrics used in the books by these quilters are very traditional, but they do lend themselves to modern interpretation.
Lynette Jensen Thimbleberries Collection of Classic Quilts
Eleanor Burns Quilt in a Day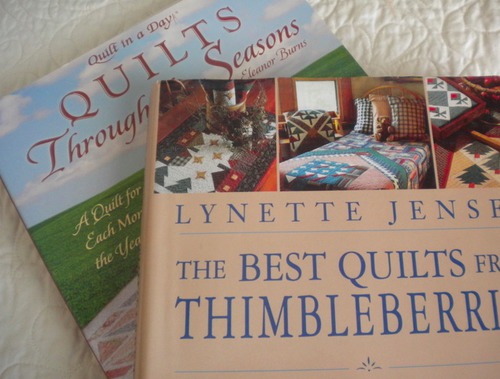 Finally, here is a short list of modern quilting authors whose books are already considered to be classics in their genre. They provide information about using modern fabrics, techniques and design and also reference the roots of traditional quilting in modern design:
Kaffe Fassett Simple Shapes, Spectacular Quilts
Sarah Fielke Material Obsession (with Kathy Doughty), Quilting from Little Things, Hand Quilted with Love
Elizabeth Hartman The Practical Guide to Patchwork and Modern Patchwork
Denyse Schmidt Modern Quilts Traditional Inspiration: 20 New Designs with Historic Roots