As a general rule, quilting enthusiasts tend to have a special radar that alerts them to the presence of quilts. They may seek inspiration in quilt museums, at a meeting of their local guild or via the online quilting community.
But as the quilting arts have emerged into the cultural landscape, they are now more prevalent than ever. Quilts are popping up in art museums, in pop culture and in the news.
Let's take a look at how quilts are finding their turn in the spotlight, as quilting has been incorporated into the art world in a truly creative way!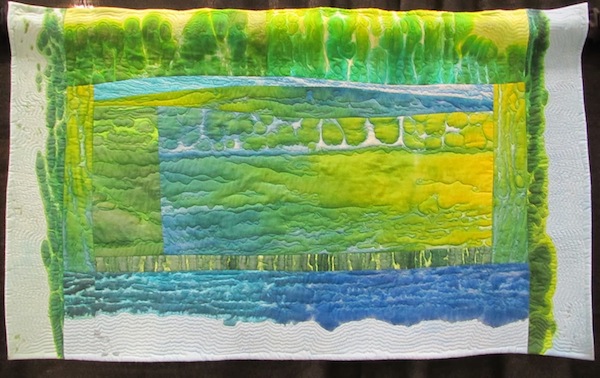 Photo via Thread, Fiber, Fabric, Paint
Quilts in museums
This quilt by artist Frieda Anderson was featured on display at the Original Sewing & Quilt Expo held in Fredericksburg, Virginia, this fall. But quilts are not limited to quilting-specific shows and art exhibits. Instead, they appear in metropolitan art museums alongside paintings, photography and sculpture. The quilting arts are also on display in dedicated quilt museums across the U.S.
Photo via Wrapped Up in Sports
Quilts in nature
Though it doesn't contain any fabric or thread, the North Carolina Arboretum's outdoor Quilt Garden displays flowers and stones arranged in the pattern of quilt squares. This type of interactive exhibit, mixed in with the museum's textile quilts, makes quilting arts accessible to visitors of all ages and interests.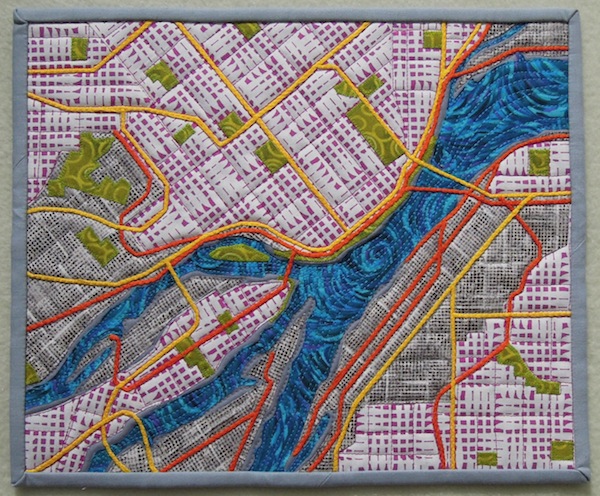 Photo via Terry Aske
Quilts in the city
With more than 5,000 art exhibits across New York City, The City Quilter is the Big Apple's only permanent gallery space for art quilts. The shop displays pieces that represent the growing trend of urban quilting. Dale Riehl of The City Quilter says, "Unlike most art forms, urban quilting is used with threads, dyed fabrics, and are basically 3-D works of art."
Photo via ABC
Quilts on TV
This fall, ABC's primetime drama Nashville featured a memory quilt. In episode two of the show's second season, country music icon Juliette Barnes (Hayden Panettiere) returns to her hometown to be honored with the gift of a photo quilt of her life. The memory quilt wasn't received well by Juliette, although it played as a central element to the storyline. The quilt was created as a special order for the filming by staff The Quilting Squares shop in Franklin, Tennessee.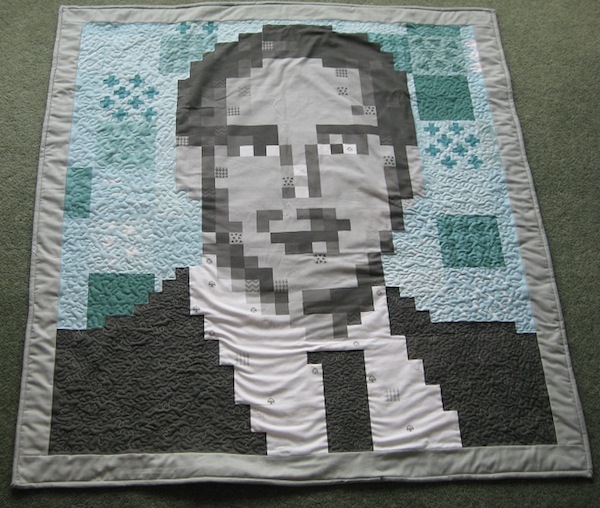 Photo via The Quilted Bird
Pop culture quilts
This Ryan Gosling Quilt was created from a custom fabric panel on Spoonflower. In designing the pixelated version of this famous actor and Internet meme, Spoonflower staff adapted the image from a royalty-free stock photo to avoid any copyright infringement.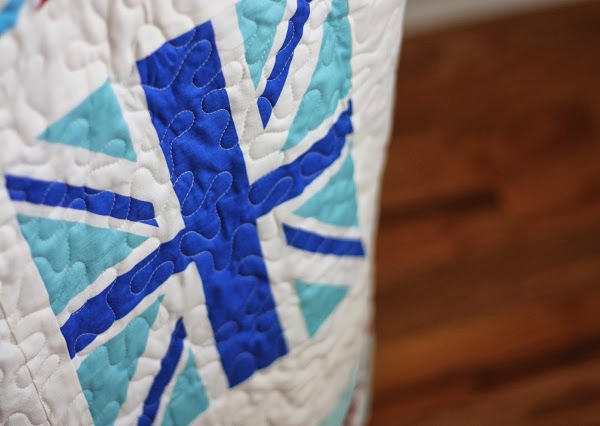 Photo via Diary of a Quilter
Quilts in the news
Who can forget the media craze of 2012, when the Royal Baby George Alexander Louis was introduced into this world? As reported in the news, His Royal Highness received gifts from crafters all around the world, from baby quilts to wearables. If you'd like to re-create the look for your own royal baby, Amy wrote a tutorial for this easy Union Jack Crib Quilt using printed fabric panels.
Have you spotted any quilts in day-to-day life, the news, sports, entertainment, nature or pop culture?