When it comes to your technology (laptop, tablet, cell phone and more), it's better to be safe than sorry! That's why you should sew up a padded, quilted technology sleeve to protect each of your devices from scratches and smashes. When you have the proper protection, you'll be able to easily toss your phone or laptop into your bag and go out for the day. They also make great gifts!
Take a look at these quilted technology sleeves and sewing patterns we love.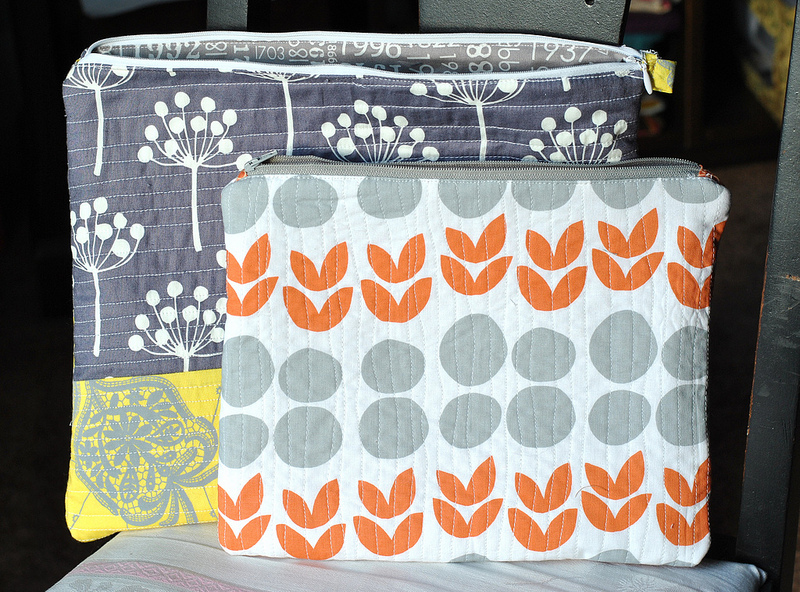 Photo via Craft Buds
Sew a simple, zippered e-reader sleeve to protect your iPad, Kindle, tablet or other device. Quilted with wavy lines, this easy sewing project will keep your device protected and scratch-free. Learn how to install a simple zipper in a lined pouch, which also works great as a for holding your journal, pen or crafting supplies. Get the free E-Reader Sleeves tutorial at Craft Buds.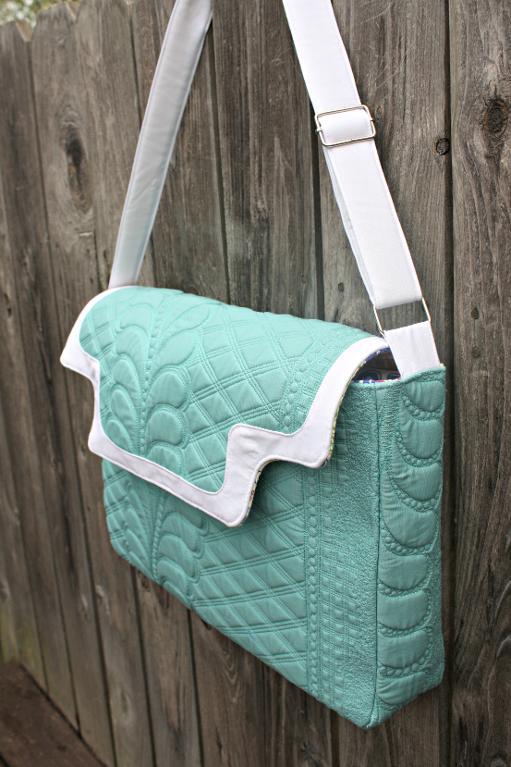 Photo via Bluprint member Sew Sweetness
Sew this bag in any fabric you choose, or stitch it up in an elegantly quilted fabric like designer Sara whipped up here! The laptop purse is padded to protect your precious technology, and comes with an interior divider so there's room for your charger as well.
Get the Lilium Laptop Bag pattern here.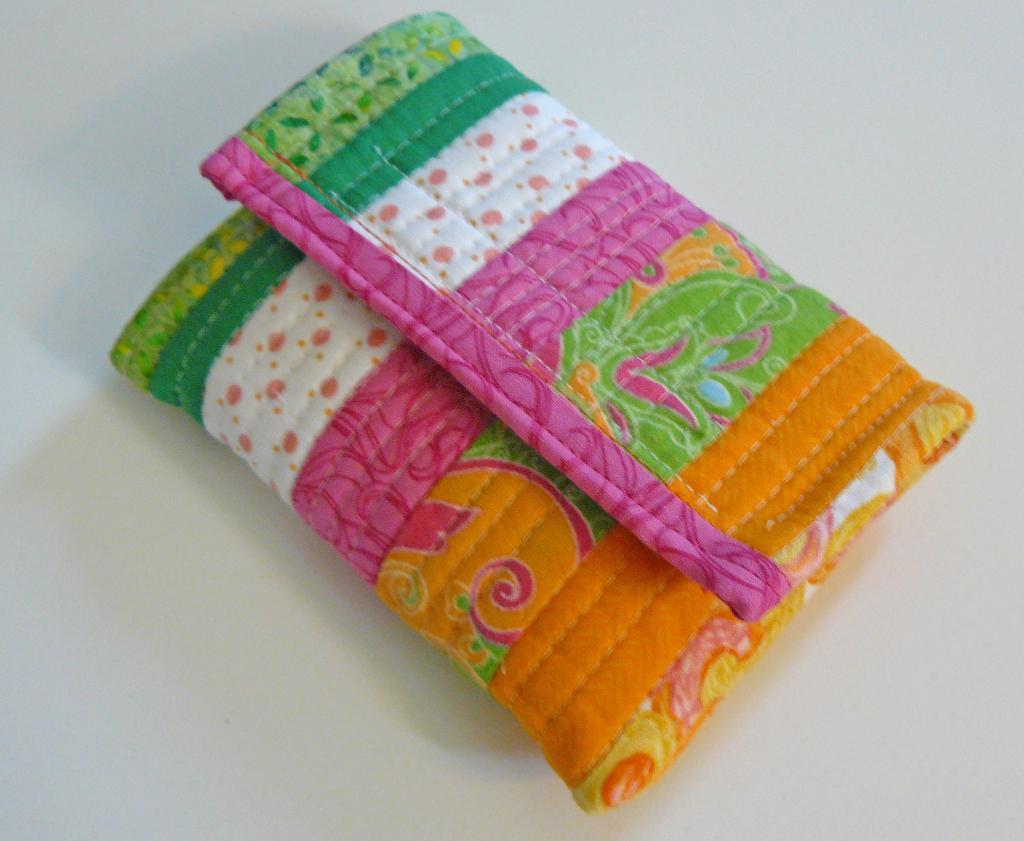 Photo via Bluprint member Marie Withrow
Do you always lose your cell phone inside of your bag? Make it a little easier to find with a quilted cell phone holder in bright colors. Bluprint member Marie made her first version, pictured above, and had so many requests for a tutorial that she made a second version in purple and posted directions on how she did it.
Get the directions for the Quilted Cell Phone Holder here.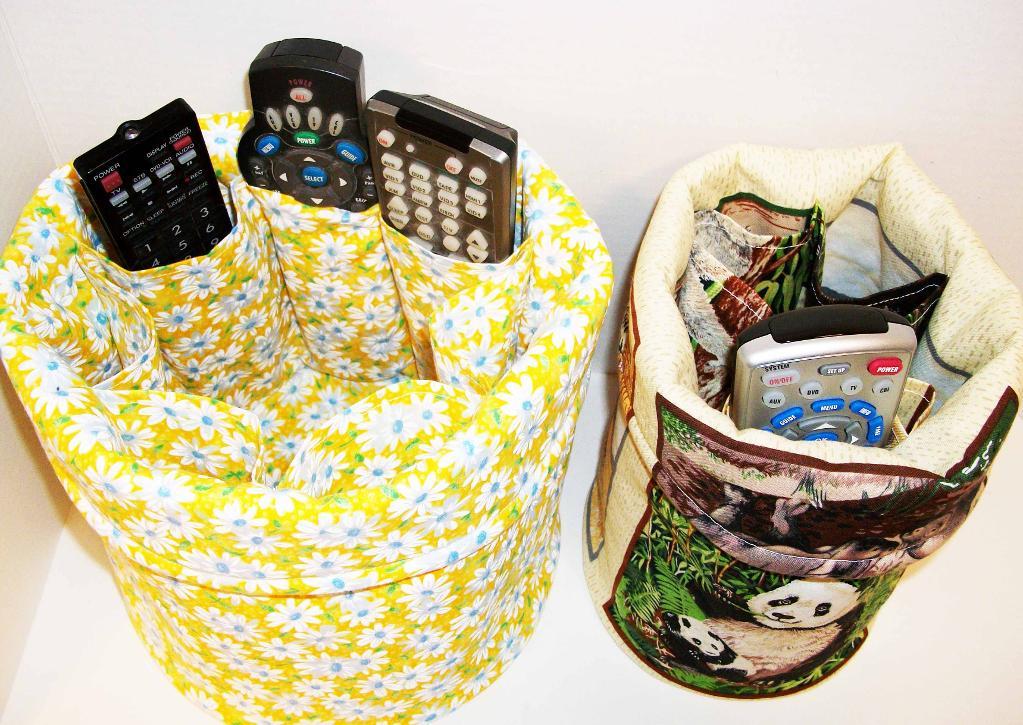 Photo via Bluprint member Flower Girl Designs Collection
How many remote controls do you have in your living room? Two… three… ten? Keep your remotes organized and right where you need them with this machine-sewn caddy. The sewing pattern includes two different sizes to fit your specific needs. If you don't have too many remotes, use the pockets for reading glasses, pens and pencils!
Get the Remote Control Caddy pattern here.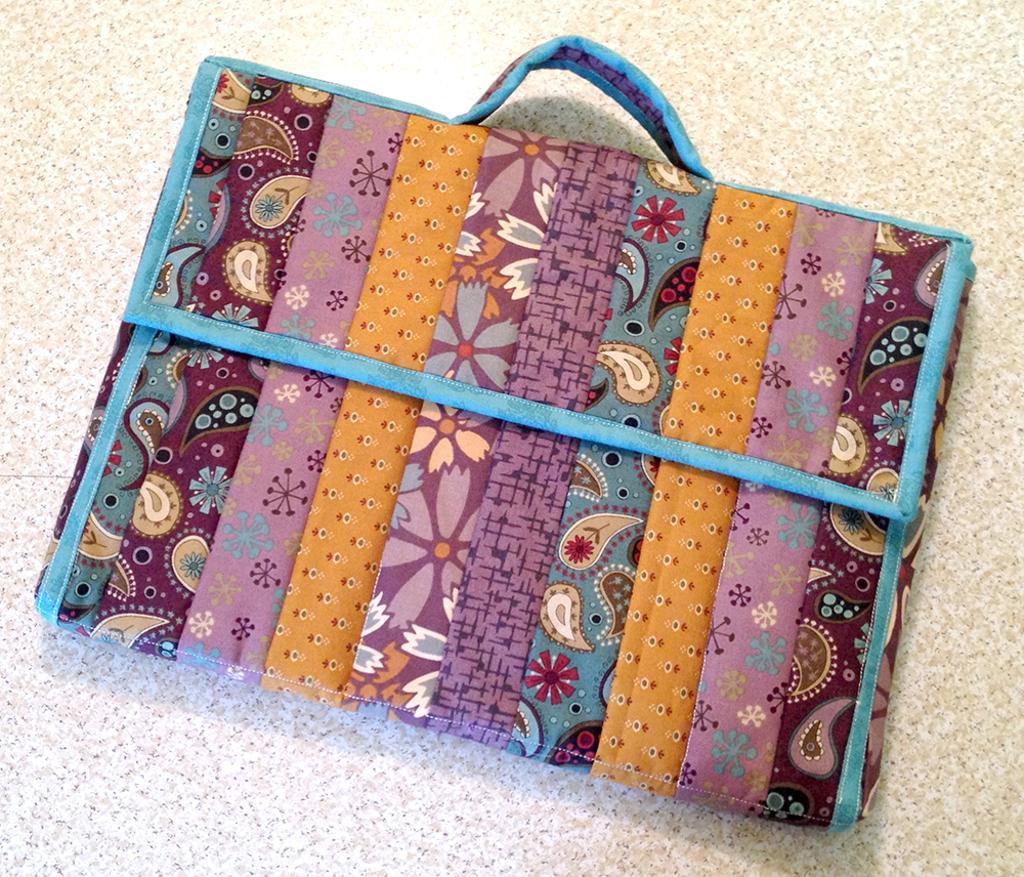 Photo via Bluprint member Tulip Square
Don't settle for a laptop case that looks just like everyone else's. Make a quilted laptop bag from your favorite fabric prints, and use it to hold almost any size laptop, from thin 13″ screens to big 17″ notebooks. This project comes together quickly using a quilt-as-you-go technique. With roomy pockets to hold your cords and smart phone, this bag will take you anywhere you want to go.
Get the Quilted Laptop Totes pattern here.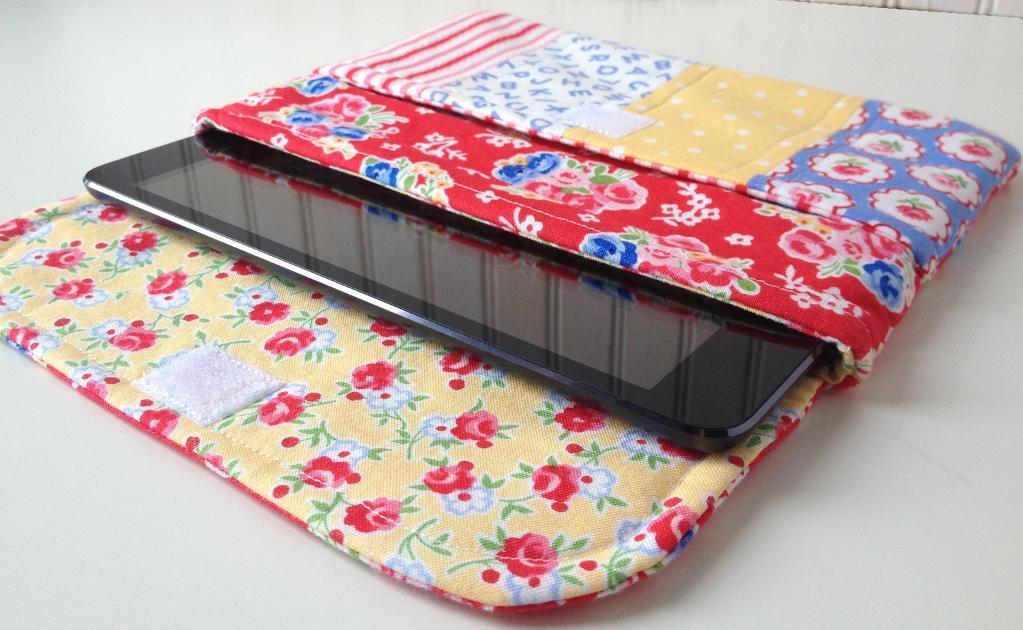 Photo via Bluprint member Schoolhouse Patterns
Sealed with a velcro flap, this lightly quilted technology sleeve pattern comes with three sizes, to fit your iPad, iPad mini or Kindle Fire. Protect your screen so you can toss your tablet in your purse and take it with you wherever you go!
Get the eClutch for iPad pattern here.
Photo via Bluprint member Emmaline Bags & Patterns
Appealing to quilters and bag makers alike, this quilted purse is the ideal size for your cell phone or even an iPad mini! Secured with a metal twist lock, the main compartment opens to reveal a zipper pocket that divides the bag into sections. Finished with an adjustable cross-body strap, this technology sleeve will keep you hands-free!
Get the Spring Sling pattern here.
Have you ever sewn a technology sleeve or quilted purse for your electronics?
Get Fabric You'll Love, Fast!