A quilted scarf is an essential part of any quilter's wardrobe! It is the easiest step for a quilter to take into the possibly daunting world of sewing your own clothes as it does not need to have a good fit and doesn't require any skills beyond those we use in quilting.
If you can sew a straight seam, you can make a quilted scarf!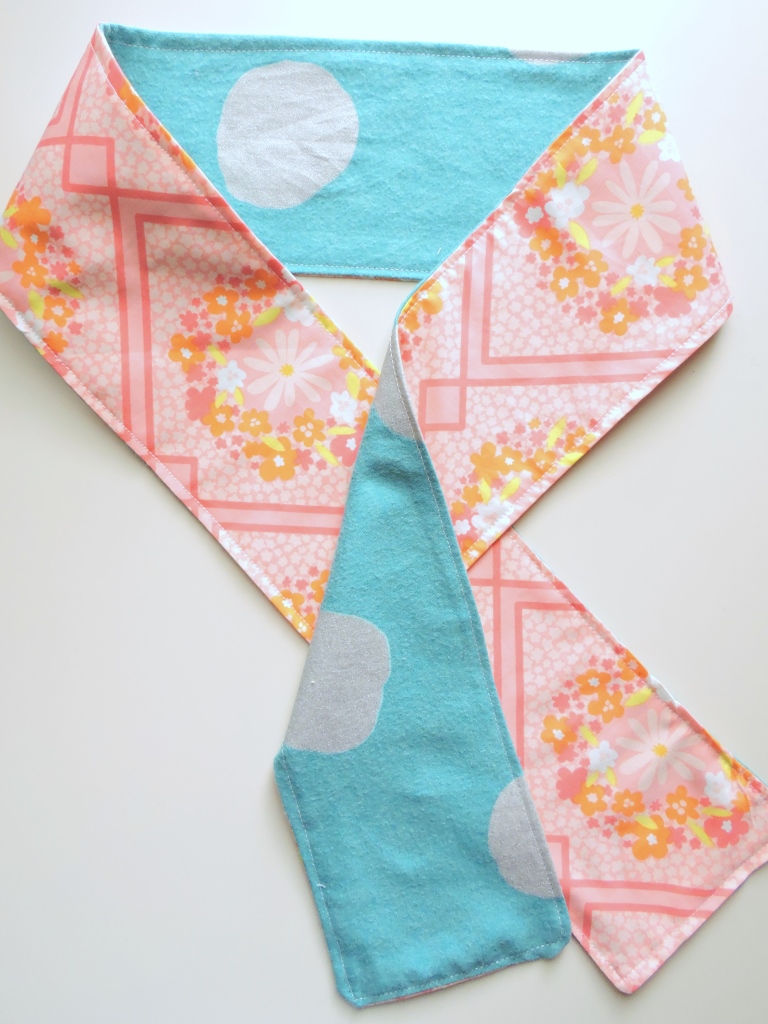 Photos via Blossom Heart Quilts
Idea 1. Reversible scarf
Just take two equal lengths of fabric that are as long and as wide as you want your scarf to be — I used one flannel and one quilting cotton — and sew them right-sides together, leaving a small gap to turn through. Press lightly to remove any wrinkles, then top stitch around the whole scarf.
Idea 2. Patchwork scarf
Building on to the reversible scarf, patchwork piece together one or both of the lengths of fabrics before sewing them together. Adding some easy patchwork squares to the ends, or just using a few straight cuts of various prints to make up the length make your quilted scarf unique to you!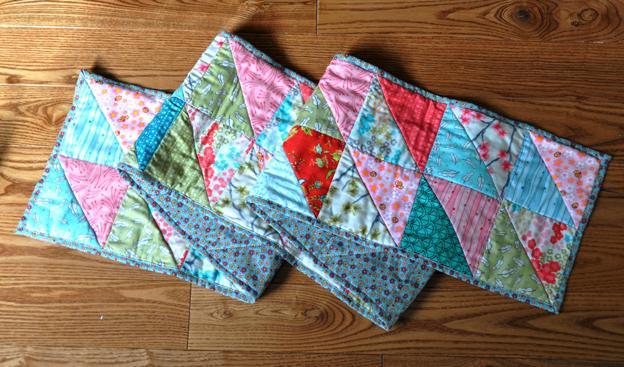 Winter Scarf pattern via Bluprint member Cyrille
Make a bigger patchwork statement by incorporating more intricate patchwork like half-square triangles.
Get the Winter Scarf pattern here.

Idea 3. Infinity scarf
Whether you use one print or piece it together, you will need one yard (or meter) of fabric. Sew the long length together, right-sides together. Begin to turn the tube through right sides out, but stop when the two  outer seam edges align. Rotate one edge 180 degrees to slightly twist the scarf on itself and sew the seams together, leaving a small gap to fully turn the scarf right side out. Handstitch or machine sew the gap closed using a thread matching the fabric.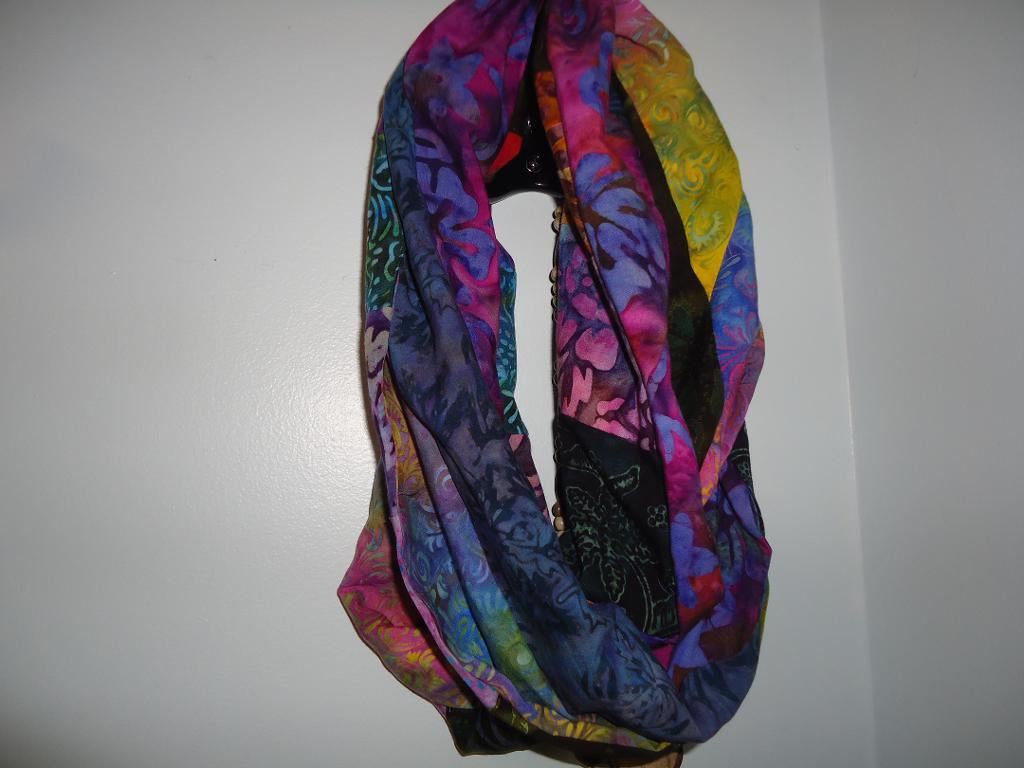 Infinity scarf via Bluprint member dchateaun4870040
Further inspiration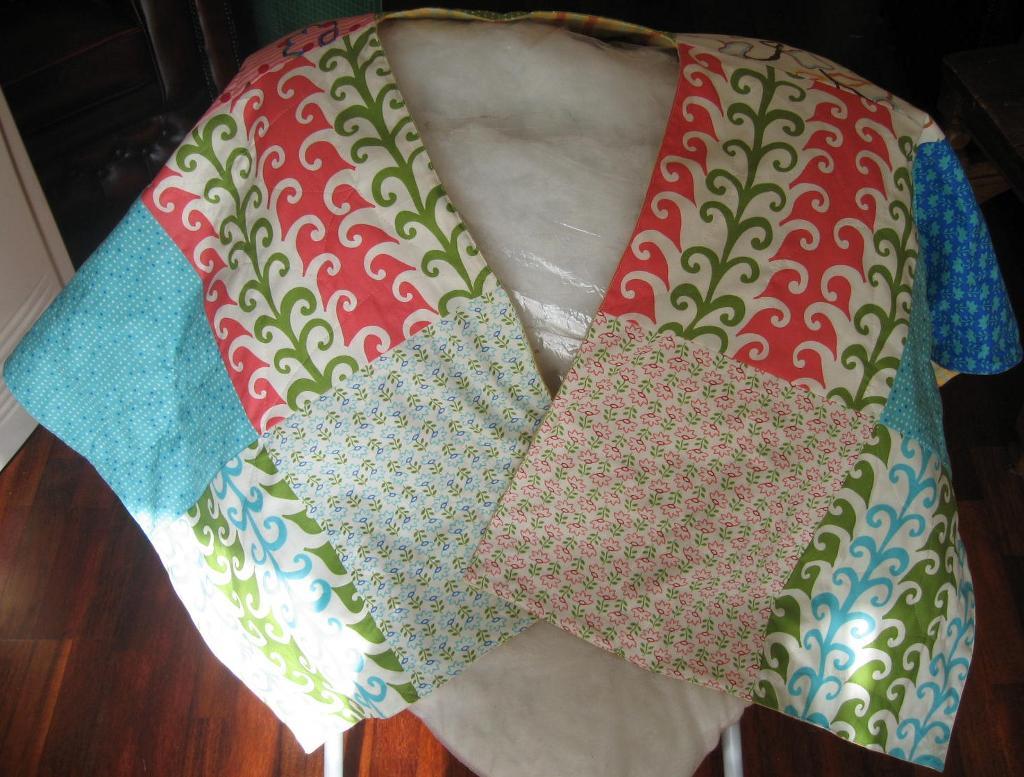 Quilted Shawl pattern via Bluprint member Onimuoyinbo
For more warmth, try a quilted shawl! It's like wrapping a quilt around your shoulders but much easier to carry around and doesn't need to be removed to do work. Plus it's a larger surface to really show off your favorite prints. If you want to really warm up, use a flannel backing to make it soft and cozy.
Get the Quilted Shawl pattern here.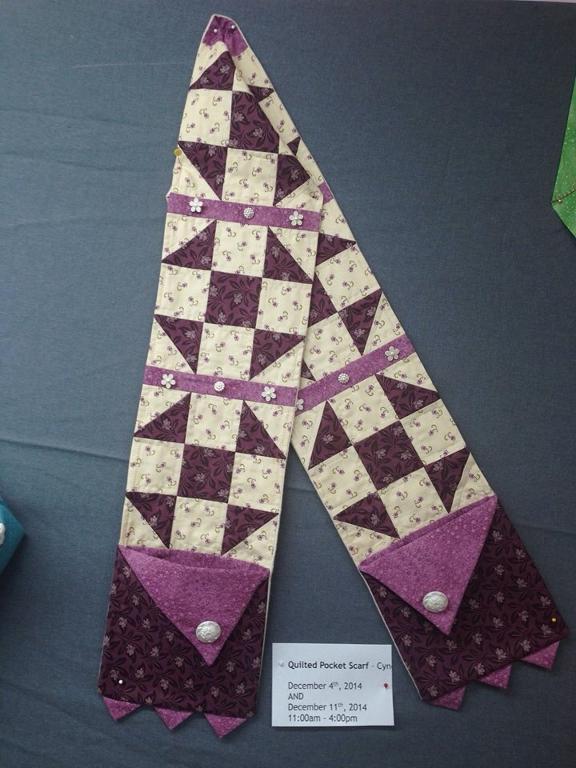 Quilted Scarf via Bluprint member Cynsuet
Using some small quilt blocks will really make it a quilted scarf! Or add some extra length and some pockets on the ends to keep your nimble sewing fingers warm too! Use some flannel or fleece in your favorite color to really keep them toasty.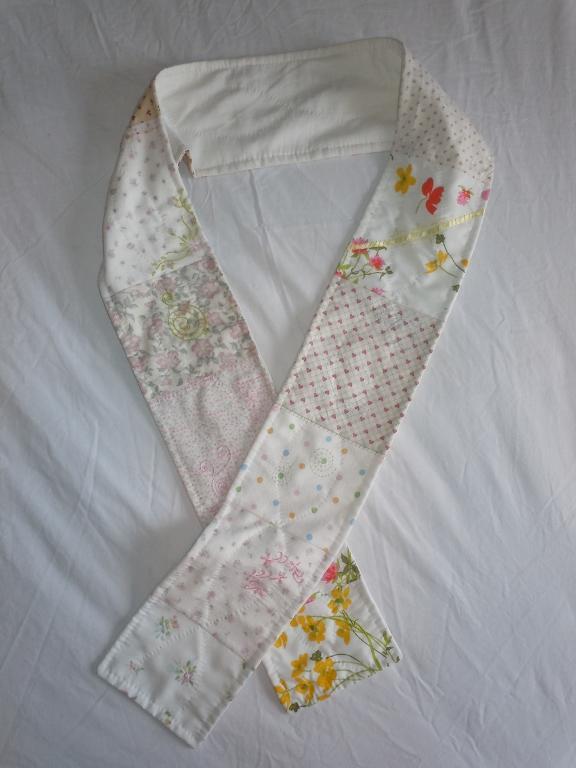 Pastel quilted scarf via Bluprint member RecycledGrace
Adding other embellishments like buttons or hand embroidery also personalize your unique scarf even further. If you're like me and have very little practice with hand embroidery, this smaller size of project is a great way to to practice your hand quilting skills.
Making your own quilted scarf will keep your neck warm, and your style cool this winter! They are quick, easy and beautiful, making them also fantastic quilted gifts to whip up the last minute. Share the quilted love around!
[box type="shadow"]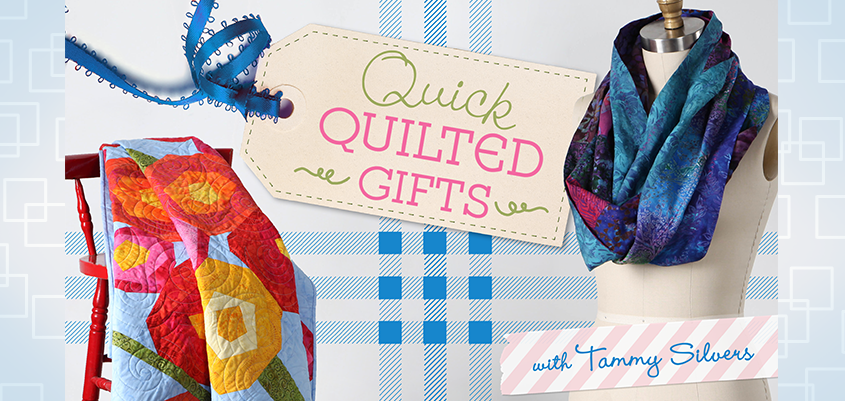 [one_half_last]

Do you love giving handmade gifts? Learn to sew stylish infinity scarves, terrific table runners, cozy lap quilts and wall-hangings you can customize for any occasion in Bluprint's Quick Quilted Gifts class!

Sign me up!

[/one_half_last]

[/box]
Which of these scarves would you like to stitch up?