One aspect of getting organized for the new year involves how we organize the things we need to carry with us. In other words, January is the perfect time to treat yourself to a cute new patchwork purse! Bluprint has many quilted purse patterns found and the variety to meet any need. Here's a peek at few ideas.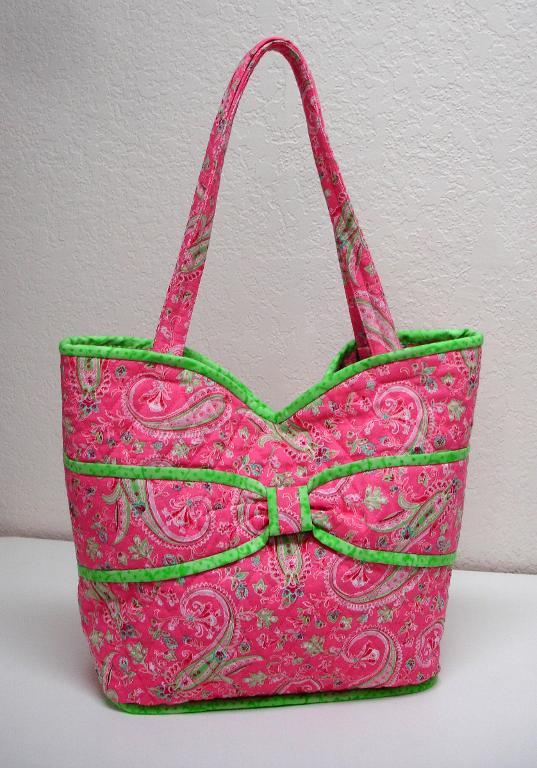 Big bow bag
This super cute quilted purse will not only hold all of the things you need, but it will show off your quilting and sewing skills at the same time! It's not a difficult pattern, but an eye-catching design for sure. Think of the color combinations that could be used. What if you chose a contrasting fabric for the bow? The potential for adding bling to this bag is only limited by your imagination!
Get the Put a Bow on It Quilted Bag pattern here.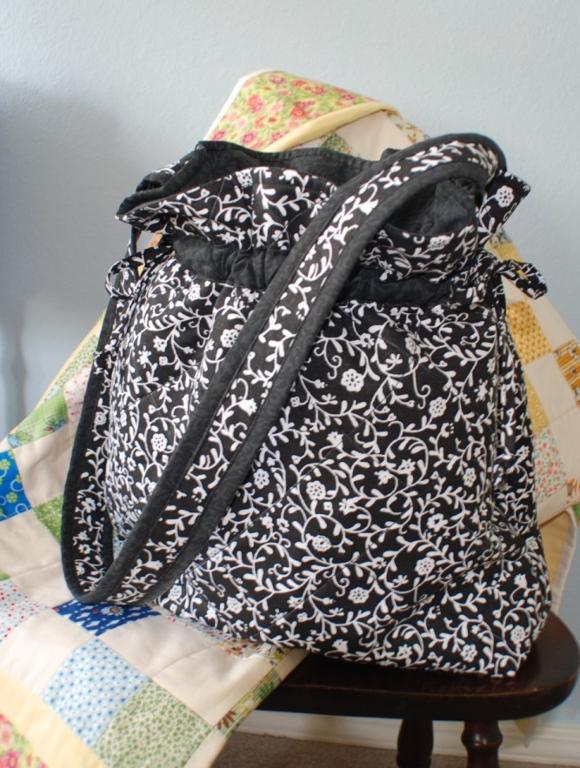 On the go
If you need more room for carrying more stuff, this is the pattern for you. At a generous 14″ x 14″, this cute purse could carry it all! The details on this bag make it practical and appealing. By choosing your two favorite fabrics, this bag will serve you well for the entire year. For embroidery enthusiasts, this bag also provides a nice place to add your favorite embroidery on the side. A well place row of ribbon or rick rack could spice this bag up as well!
Get the Lady on the Go Quilted Tote Bag here.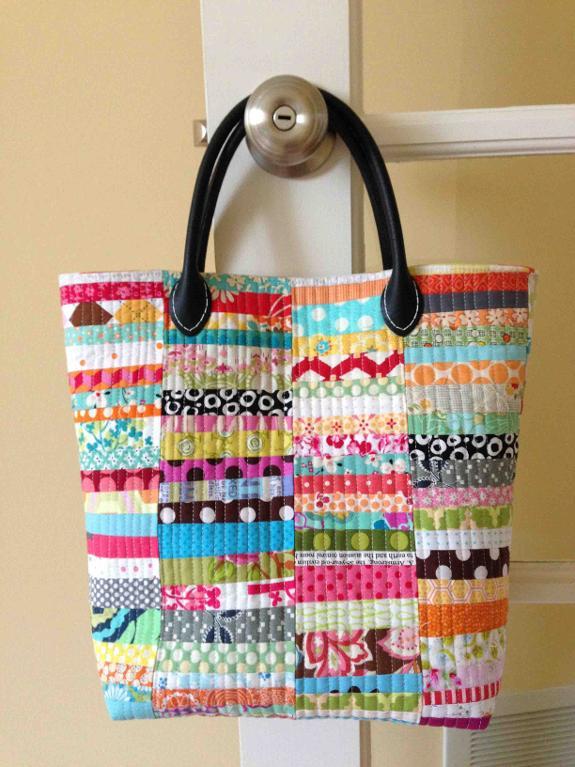 Scrappy stitching
If you want to show of your stash as well as carry your things, this scrappy patchwork purse is just the one for you! You can enjoy all the fabrics you love everywhere you go! This purse will be as individual as you stash, and how fun is that? You could choose a one color theme, or go totally scrappy like the sample. Carry this purse and let folks know you are a quilter, before they even meet you!
Get the Scrap Happy Purse pattern here.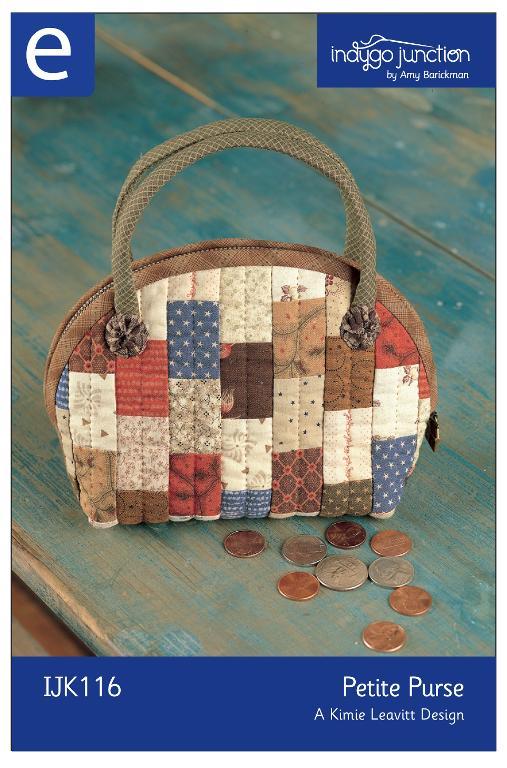 Perfectly petite
This tiny little quilted purse pattern is perfect for those who only need to carry the basics. It would make an adorable accessory to any outfit or be the perfect gift for a young girl in your life. The yoyo accents make this bag irresistible.
Get the Petite Purse pattern here.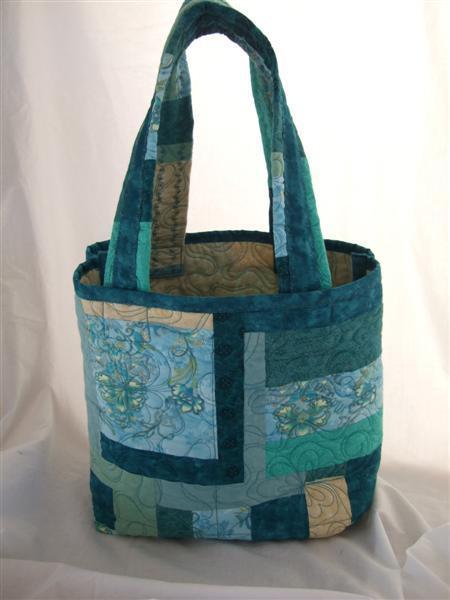 Recycling bag
If you really want to recycle, you can turn a quilt into a purse! This pattern will show you how to turn an existing quilt into a tote bag. Perhaps you have a quilt that is not being used, or that has a hole or a stain? What a great way to extend the life of a project you've already stitched.
Get the Turn a Quilt Into a Bag pattern here.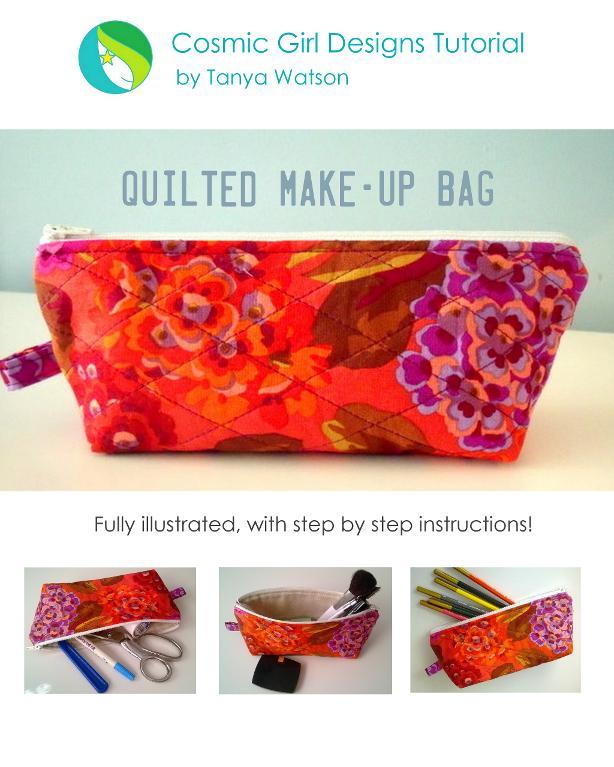 Pretty storage
Perhaps you just want to organize what's inside the bag you already have. This little make-up bag pattern would be perfect for keeping medications, or sewing supplies neatly corralled. Keeping one stocked with bandaids, pain relievers and personal supplies would ensure you are ready for anything that might happen! It's a very cute way to keep a few things out of view but handy.

Get the Quilted Make-Up Bag pattern here.

[box type="shadow"]



[one_half_last]
If these or the dozens of other patterns available in the Bluprint shop have inspired you, but you're still feeling a little intimidated, don't worry, Bluprint has the class for you! Quilt-As-You-Go Patchwork Bags class will teach you to bring scraps back to life by creating quilted handbags out of any bag pattern using quilt-as-you-go techniques.

Enroll now!

[/one_half_last][/box]
Which quilted purse, bag or tote will you make first?