Quilted pillow shams are a terrific way to use up fabric scraps, put extra blocks from quilting projects to use, and practice new block constructions or quilting techniques. Quilted pillow shams and covers also make for a fun seasonal project, since you can quickly stitch them up in seasonal fabrics, and then slip them off and store them easily in a drawer during the off-season.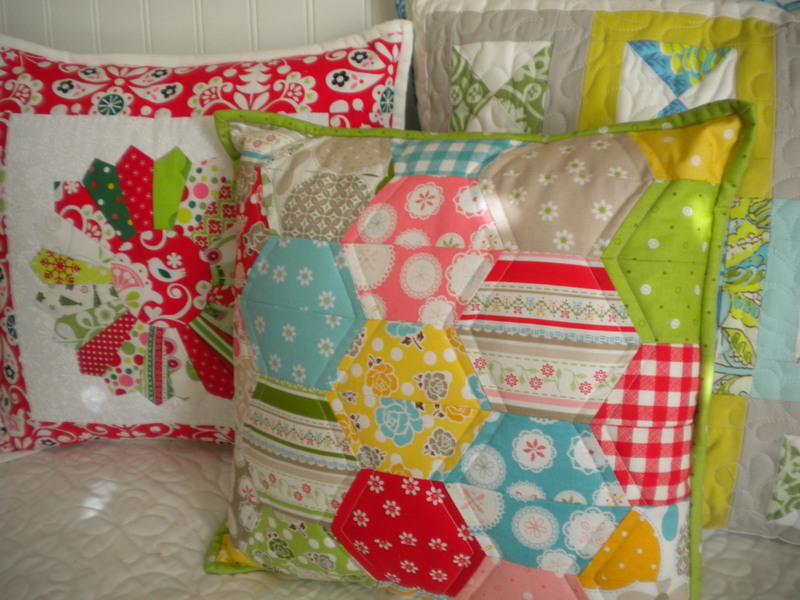 Create pillow shams from patterns you love
Do you have a favorite quilt or quilt pattern? Make additional blocks to use for matching pillow shams. You can make the blocks for the pillow sham while creating your quilt, saving a lot of time later on. It's always fun to have coordinated shams for bed quilts, and it's also a terrific way to use up leftover fabrics from the quilt.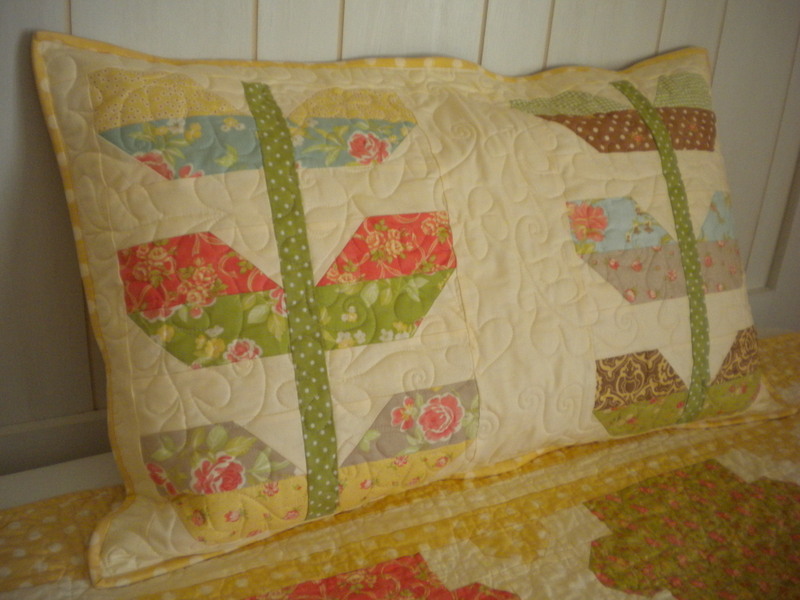 This sham is made using additional blocks made from the Fig Tree & Co. Stems pattern. Blocks were put together with sashing and borders to fit a standard size pillow. A simple zipper installed in the back makes it easy to change out the pillow sham.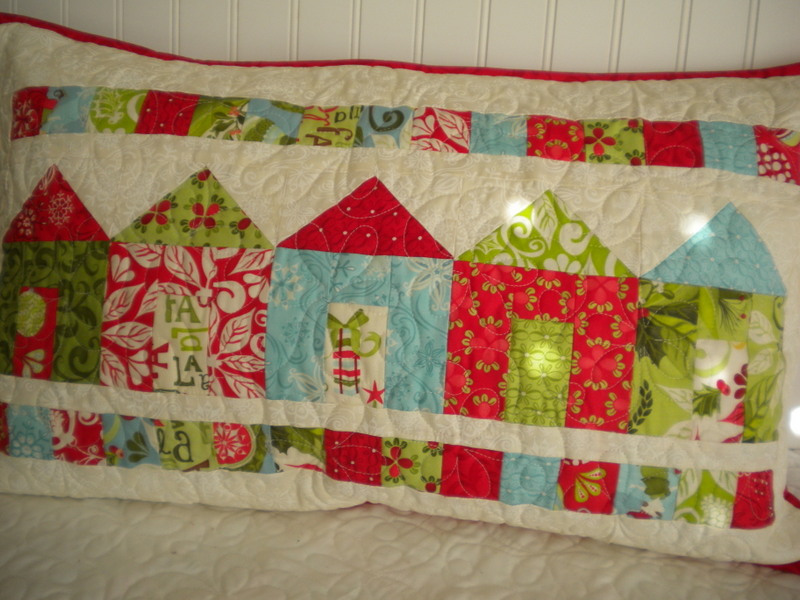 This Christmas pillow sham was put together using extra blocks from the Full House Schnibbles pattern by Miss Rosie's Quilt Co. Again, sashing and borders were added until the pillow was the perfect size.
Use ready-made pillow sham patterns
Another idea for quilted pillow shams is to use a pattern created specifically for quilted pillow shams. Heather Mulder Peterson's book, Shams With Style, is an excellent resource for creating your own coordinating pillow shams. The book contains patterns for all types of readily available standard pillows and also includes instructions for several decorative pillow sham projects. A variety of techniques are used for finishing the pillow shams, making this an excellent resource for beginner sewers and quilters.
For more information on finishing your quilted pillow shams see our post on pillow finishing techniques, including how to make pillow back flaps and install a zipper into your pillow back.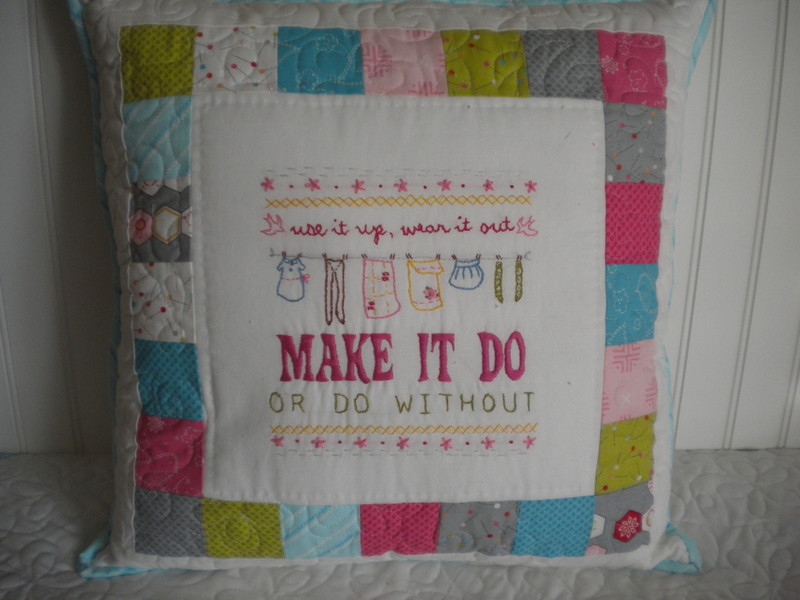 Photo via A Quilting Life
Use favorite stitchery or embroidered blocks for part of your quilted pillow sham. The embroidery design on this pillow is from the Make It Do pattern by Sarah Jane Studios.
Make quilted pillowcases
Another option is to make quilted pillowcases that simply slip on your pillows. The front and back can both be quilted, or you can use a quilted pillowcase top with a plain fabric back.
Here are the standard measurements for finished pillowcases to use when creating slip on quilted pillow shams:
Standard pillow 20″ by 26″; finished case measurement 21″ by 32″
Queen pillow 20″ by 28″; finished case measurement 21″ by 36″
King pillow 20″ by 36″; finished case measurement 21″ by 42″
If you need some inspiration, here are some fun quilted pillowcase patterns to try: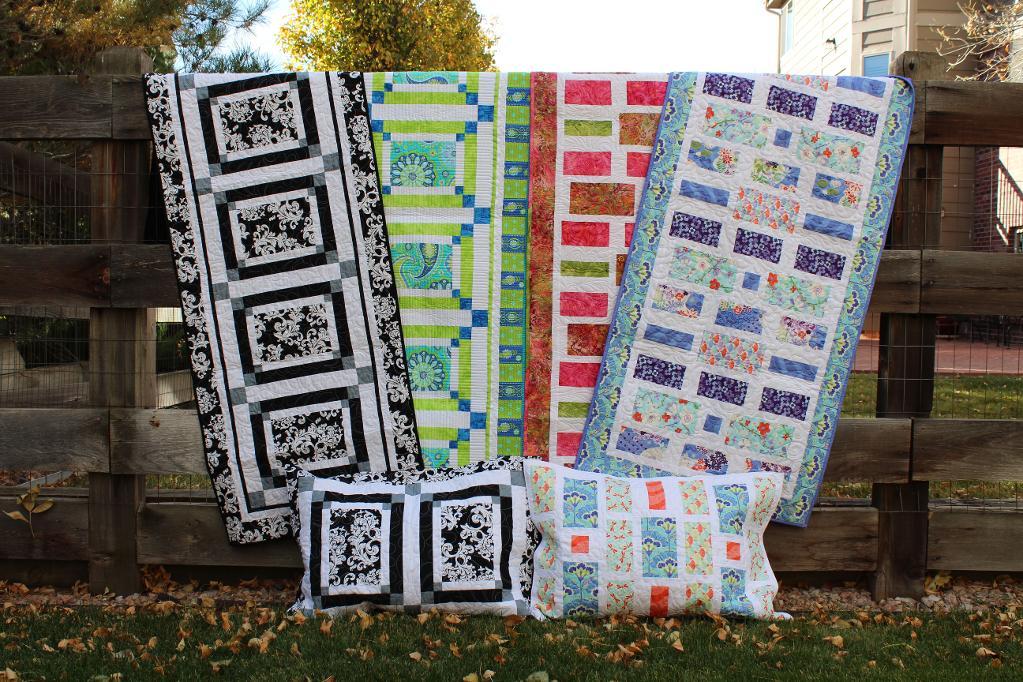 Photo via Craftsy member WhistlepigCreek
How about an easy-to-sew pillow sham pattern? The modern design and simple shapes make this bed runner with coordinating pillow shams pattern a go-to for modern home decor.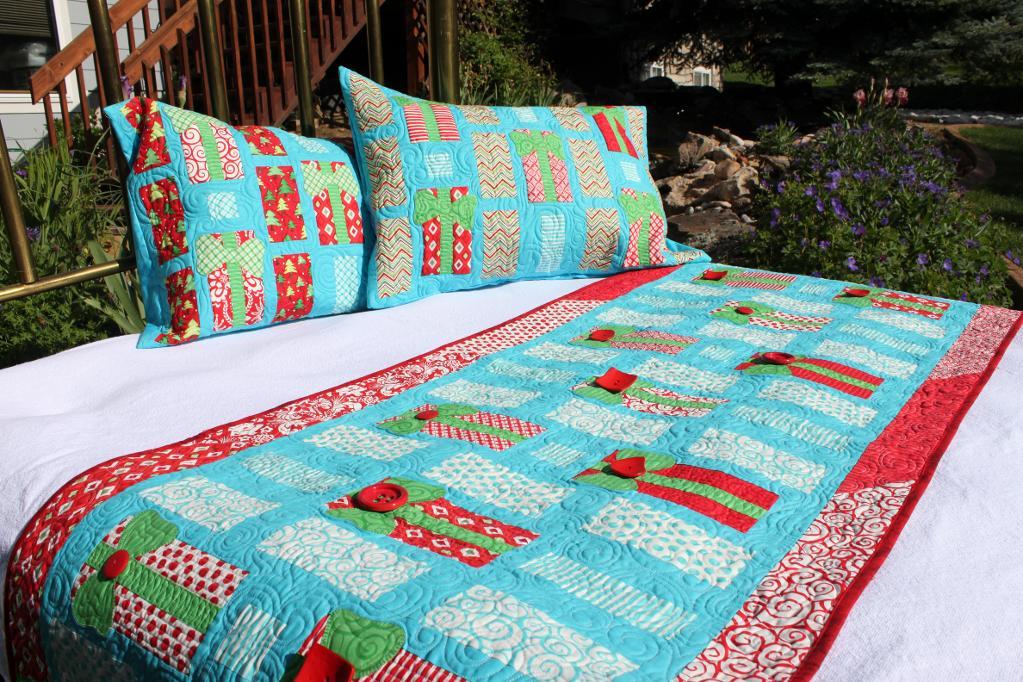 Photo via Craftsy member WhistlepigCreek
If you are interested in pillow sham sewing for the holidays, check out this delightful package-themed pattern.
What ideas do you have for making quilted pillow shams?