Most quilters enjoy sewing for others. We get to spend time with fabric and, as a result, make our friends smile. But let's face it, making a quilt or quilted item for most people you know is just not realistic. But making smaller items is a great way to remind folks that you are thinking of them.
A hot solution
Hot pads are a natural item for a quilter to make. For one thing, we already have the supplies! And we usually have to time to make something quick and easy. Hot pads are small and can be made from one patchwork block, or simply a piece of fabric with some cute appliqué. Layered with a few extra pieces of batting for insulation, a quick quilted seam or two, binding, and you're done. It doesn't get much easier than that!
Being a gourmet cook isn't a requirement for enjoying a hot pad. We all need to eat at some point, so clearly hot pads are the perfect gift for anyone! Customizing a hot pad in the colors, theme or style of someone's kitchen or hobbies is super simple.
Here are some quilted hot pad patterns from Bluprint to inspire you:
Quilt as You Go Hot Pad via Bluprint member Ola Jane
Hexie hot pads
These fun little hexie shapes are so popular right now. Choose any color combination for a super quick yet charming project. How fun would these be sewn up in team colors for football season?
Get the FREE Quilt as You Go Hot Pad pattern here.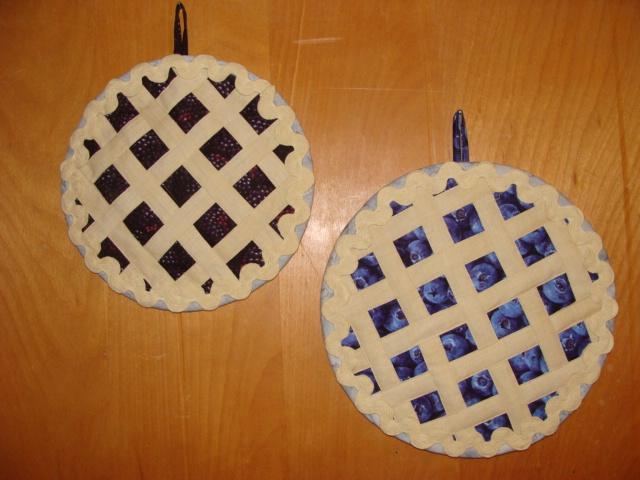 Grandma Dot's Fruit Pie Hot Pads via Bluprint member Joyce Cambron
Fruit pie hot pads
Why not try this delicious looking pattern for the baker in your life? The clever use of both fabric and trim make these a calorie-free dessert!
Get the Grandma Dot's Fruit Pie Hot Pads pattern here.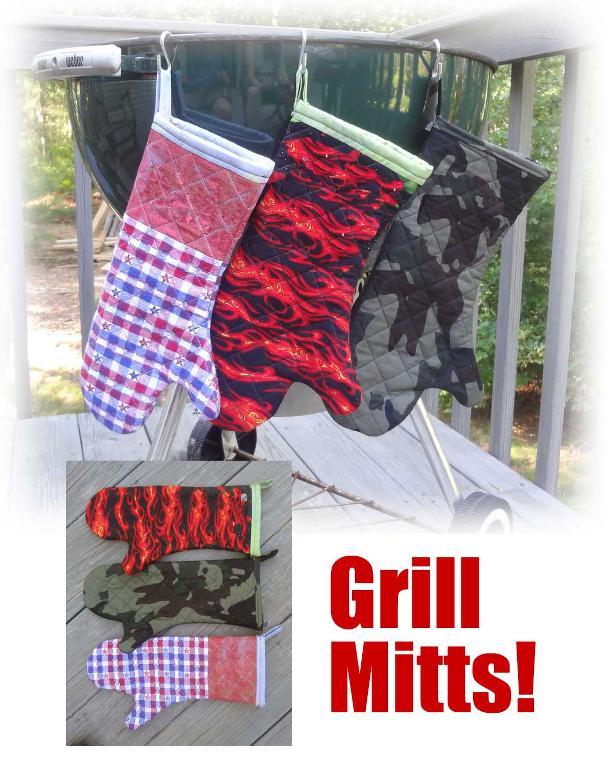 Grill Mitts! pattern via Bluprint member Artbythebay
Grill master hot pads
Or try this option for the man in your life? Who doesn't love a cookout and what a fun way to add some flair! Make these up for a holiday theme or a sport event and show some team spirit!
Get the Grill Mitts! pattern here.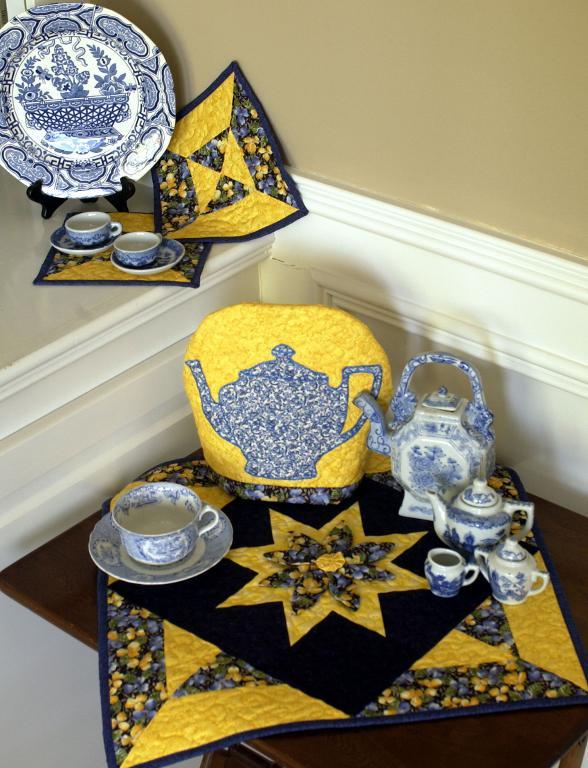 French Countryside Kitchen Ensemble via Bluprint member Debby Kratovil
Tea time hot pads
Maybe this pattern set would be perfect for a tea lover. We all have a friend who collects teapots, or has a beautiful teacup collection, all she needs now this little ensemble to help show off her treasures.
Get the French Countryside Kitchen Ensemble pattern here.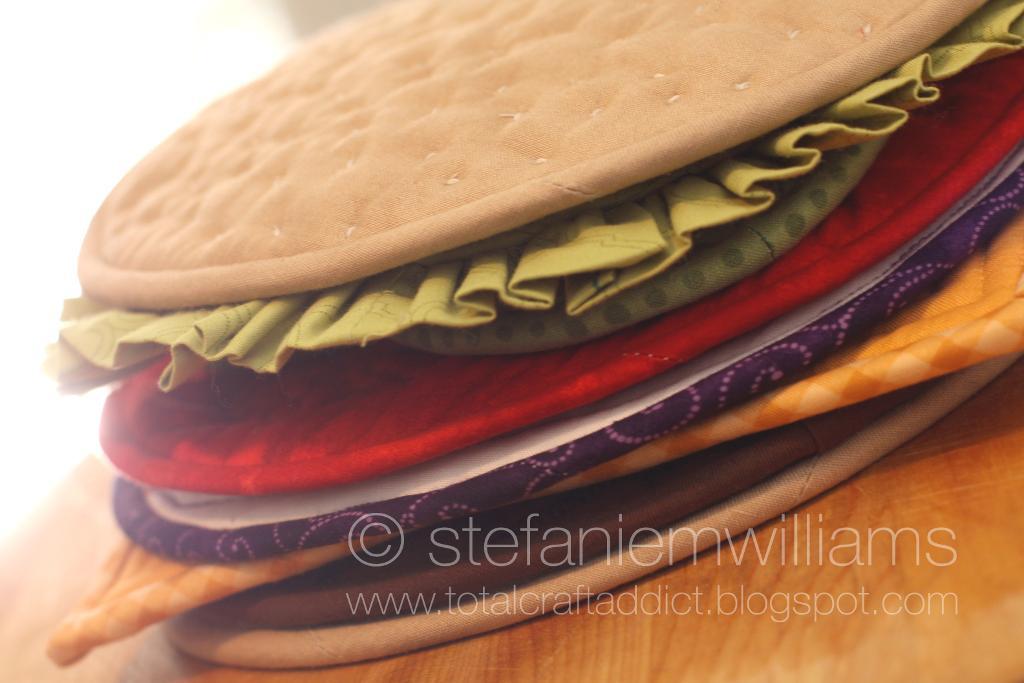 Pattern for Build-A-Burger Potholder via Bluprint member Stephanie Williams
Hamburger hot pads
Or here's a whole set that just might make you hungry! Hot pads don't get any more fun than this! Customize your collection with your favorite burger choices and toppings. Just think of the fabric possibilities when choosing each layer. If this doesn't bring a smile to your face or make your tummy growl, nothing will!
Get the Build-A-Burger pattern here.
Next time you bring along a dish to share, leave the hot pad as a hostess gift. They also make great teacher gifts, or thank you gifts for thoughtful friends. If someone is kind enough to bring a covered dish of food to share with your family, include a hot pad inside the dish when returning it. A small handmade gift always warms the heart!
Which of these quilted hot pad patterns is your favorite?