This time of year is the ideal season to start brainstorming quilted gift ideas for everyone on your list, from family to friends and neighbors to coworkers. Everyone loves a thoughtful gift, and crafters can truly appreciate the love and kindness that goes into a gift that's made by hand.
Commonly, making a quilted gift can take a good deal of time and planning, especially a bed-sized quilt. If you start planning now for fall or winter gifts, you can shop for supplies early and you won't have to worry about finishing up a quilted gift at the last minute. Wouldn't that be nice?
Whether you are quilting a project for a housewarming gift, birthday or wedding, here are some special quilted gift ideas to add to your project list!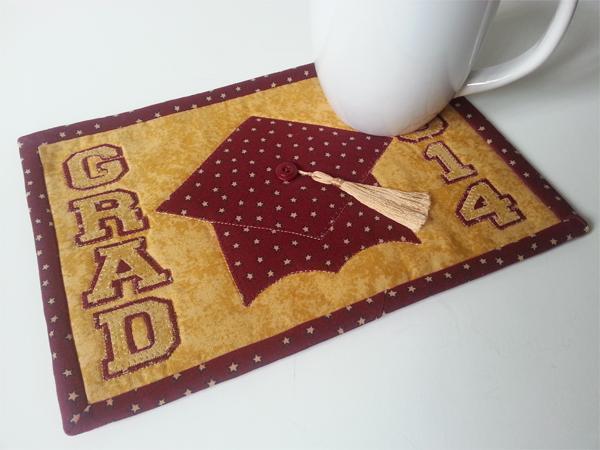 Photo via Bluprint member Crafting with Lisa Marie
Graduation gifts
It's hard to believe, but graduation is just around the corner. Customize this Graduation Mug Rug Pattern in your grad's school colors to make a sweet keepsake that will helm them remember their alma mater. Get the Graduation Mug Rug Pattern here.
Another great gift idea for teenagers and young adults is a T-shirt quilt made from some of their favorite jersey threads, which is a thoughtful way to commemorate some of their favorite memories as they close one chapter of life and open another door.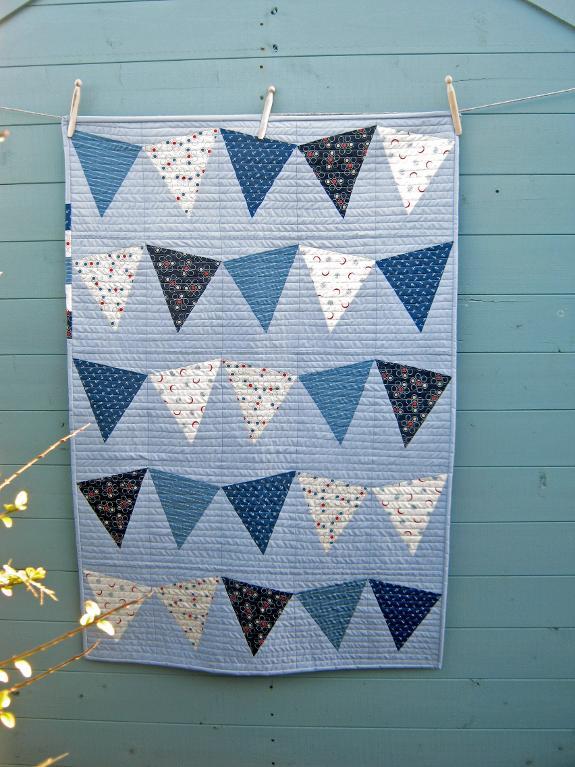 Photo via Bluprint member Quilt Routes
Happy birthday gifts
This foundation-pieced Birthday Bunting Quilt Pattern is a long time in the making. Deborah designed a mini bunting quilt, and realized that most patterns of this type were for appliqué. She designed a version that's easy to paper piece, with just three simple seams! Many quilted gift ideas are specific to an occasion, but this whimsical quilt translates from birthday to any day with its versatile pattern that's just plain fun. Get the FREE Birthday Bunting Quilt Pattern here.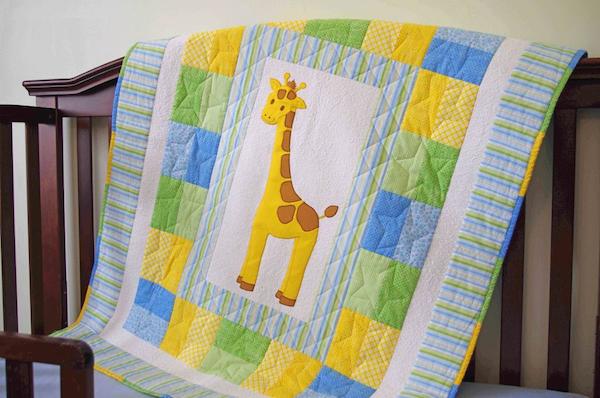 Photo via Bluprint member Ahhh…quilting
New baby gifts
Among nursery themes, jungle animals are one of the most popular motifs. So it's a safe bet that this Giraffe Baby Quilt Pattern would make a newborn feel so welcomed into the world. Choose unisex colors for a gender-neutral nursery or go traditional with pink or blue. Get the Giraffe Baby Quilt Patten here.
You'll find many adorable baby quilt patterns and other quilted gift ideas from the Bluprint community!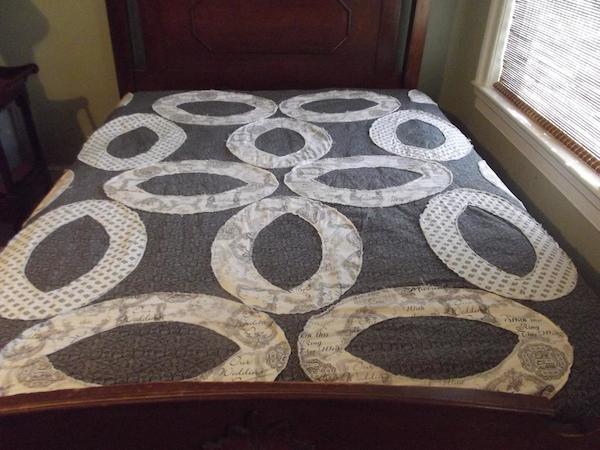 Photo via Bluprint member Maryland Quilter
Wedding gifts
Kelsey's Wedding Ring Quilt Pattern is a modern adaptation of the traditional design that incorporates raw-edge appliqué and super-sized ovals that are easy to assemble. Quilted in masculine fabrics, this design will be treasured by both the bride and the groom for many wedding anniversaries to come. Get the Wedding Ring Quilt Pattern.
For another quilted gift idea for the wedding couple, check out the Double Wedding Ring Quilt Kit.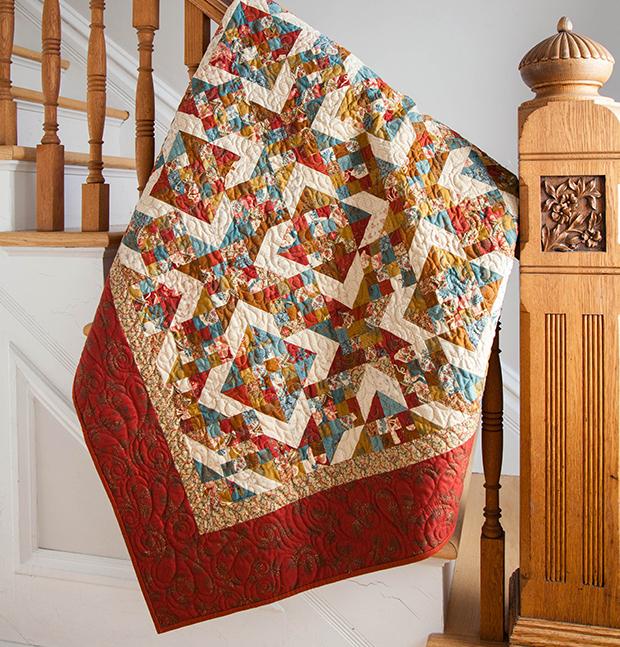 Welcome home gifts: Bluprint's Fabric Buyer's Pick of the Week
Do you have a friend who is moving into a new house? Get a head start on a fall-themed quilted gift idea for a new homeowner, with the Foursquare Dance Quilt Kit! Including pre-cut fabric from Moda with coordinating border and binding fabrics and the pattern, this kit has everything you need to make this seasonal quilted gift. Shopping for all-in-one quilt kits is a smart way to get ahead on holiday or birthday gift making, because once you have all of the supplies, you can work on blocks at your leisure instead trying to cram them in at the last minute.
Get the Foursquare Dance Quilt Kit here for $24 off retail when you buy today!
What's your favorite quilted gift idea that you've ever given or received?