National Teacher Appreciation Day is coming up on May 6th. Do you like express your gratitude by giving your children's teachers gifts? Take it up a notch this year by gifting something handmade. There are so many sewing and quilting projects that can make a really unique gift for a special teacher. Not only will these projects will shine among the other gifts, you will have fun making them. Here are a few quilted gift ideas to get the wheels turning!
You'll earn an perfect mark with these handmade gifts for teachers!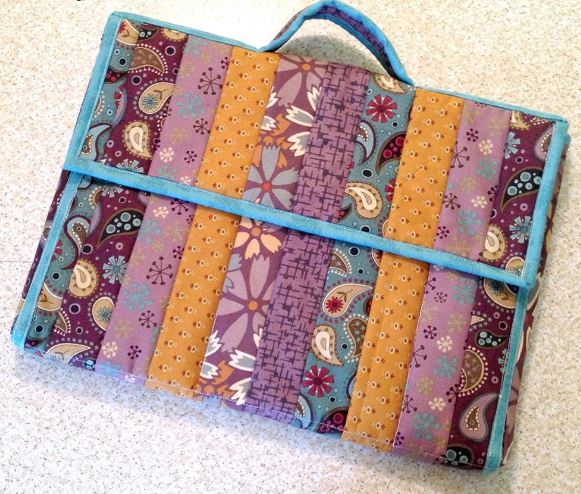 Photo via Bluprint member Paulette Mo
Quilted Laptop Tote
Many teachers carry laptops to and from school each day, so why not make them a carrying case that is both functional and pretty? This versatile pattern includes directions for three different sizes, four pockets and two different carrying straps. The quilt-as-you-go technique allows for quick construction.
Get the Quilted Laptop Tote Pattern here.
Photo via Bluprint member The Patchsmith
Alphabet Mug Rug
Decorate the desk of your child's favorite teacher with an adorable mug rug. A 5″ x 9″ miniature quilt can fit three to four letters, so use your imagination! A name, initials or special word make for a special gift.  The pattern sheets are full sized, and three hearts and a star are included.
Get the Alphabet Mug Rug quilt pattern here.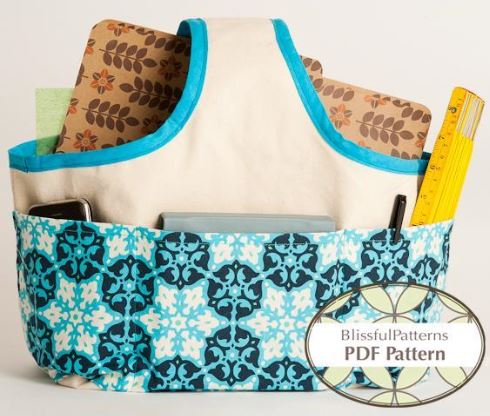 Photo via Bluprint member BlissfulPattern
Fabric Handle Basket
Organization can be cute! The Fabric Handle Basket has two pockets and a sturdy bottom that allows it to sit flat. Directions for two sizes are available: 15″ x 19″ and 13″ x 15″.
Get the Fabric Handle Basket pattern here.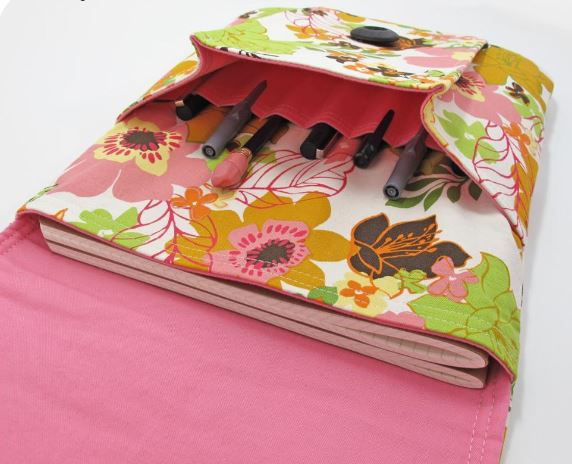 Photo via Bluprint member MichellePatterns
Idea Pouch
The Idea Pouch is a cute way to organize and transport notebooks, moleskins, gadgets and writing tools that are used everyday. Two sizes are available, so why not make a pair?  The memo closure is a playful way to use colorful ribbon and buttons.
Get the Idea Pouch pattern here.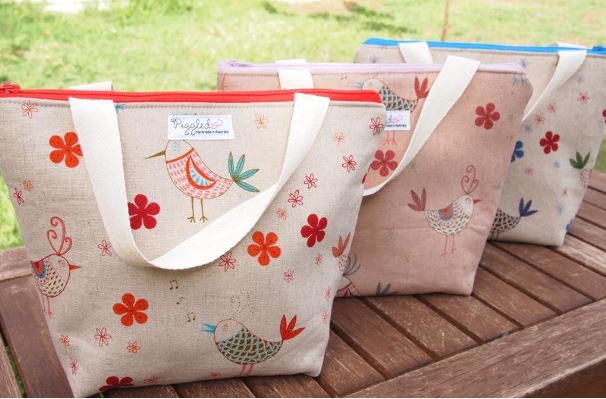 Photo via Bluprint member Asako Sakai
Insulated Lunch Bag
Try something new with this insulated lunch bag! This is the perfect pattern to learn new techniques, like how to insert a zipper and how to work with new-to-you materials like nylon/Insul-Bright. This lunch bag is easy to sew and features handles, a zippered top and waterproof lining. Any teacher would love to carry their lunch in this adorable bag!
Get the Insulated Lunch Bag pattern here.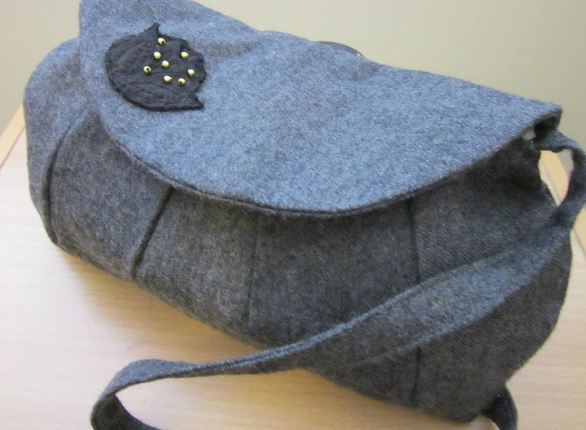 Photo via Bluprint member CoutureAcademic
Sweetheart Bag
You can recycle old material by making this Sweetheart Bag! The photographed example above is made out of a thrifted wool skirt and some old curtains. A magnetic snap closes the top and provides a professional finish. Raid your closet for some clothes you no longer wear, or even choose some of your favorite fabrics. Either way, the finished product is a charming little bag that any teacher would love. The best news? This pattern is free!
Get the FREE Sweetheart Bag pattern here.
Photo via Bluprint member Julees Thread
Lanyard
Here is one last pattern, and it is also free! Use some leftover fabric scraps  in your teacher's favorite colors to create a lanyard. Many teachers have to wear them to carry an ID card or keys, so why not make it pretty? The finished product is 19.5″ long.
Get the FREE Lanyard / Bag Handle pattern here.
Do you have plans to sew for the educators you know? What is your favorite handmade gift for teachers?