When you quilt without a pattern, do you feel exhilarated not knowing what the end product will look like? If a spontaneous design process gets your creative juices flowing, then improvisational or pattern-free quilting might be just the ticket.
By using traditional quilting techniques in an unexpected way, you may end up mixing some log cabin blocks or flying geese with wonky or freestyle patchwork. Or you may just slice and sew fabric together, not thinking much about the end design during the creation process. Pattern-free quilt making is very freeing and can lead to bold and unexpected designs.
To get you started on making a patternless quilt, here are some techniques that can help guide your next project!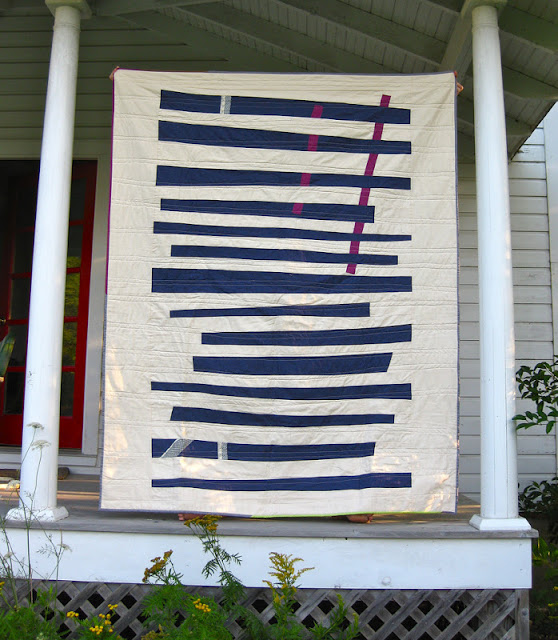 Some quilts without a pattern come together so seamlessly that you think they must have been planned that way. Anna of Six White Horses made this XL Improv Quilt, which is pieced from wonky strips with a few artfully placed intersecting lines. She was inspired by the Quilts of Gees Bend, and even added some hand-stitching details to highlight the quilt's vintage characteristics.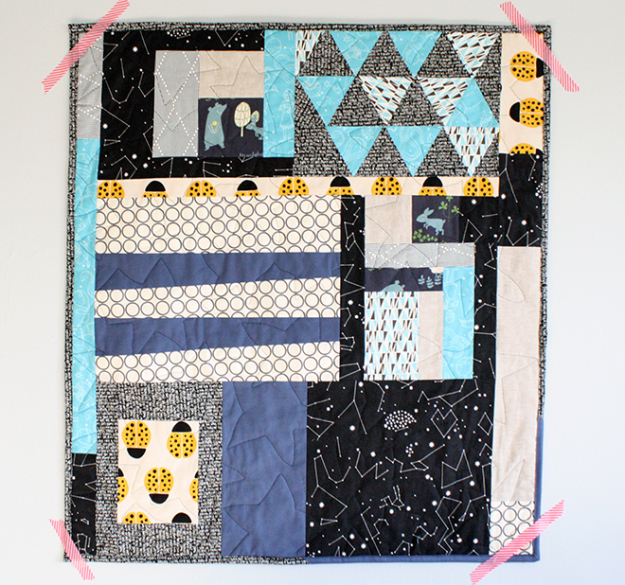 Combining patchwork shapes like triangles with stripes and log cabin blocks is perfectly welcome when quilting without a pattern. Nicole of Bold Goods shares her Sweet Dreams quilt, which was inspired by a bundle of print fabrics in bold colors. The whimsical, star-shaped quilting lines finish off the pattern-free baby quilt.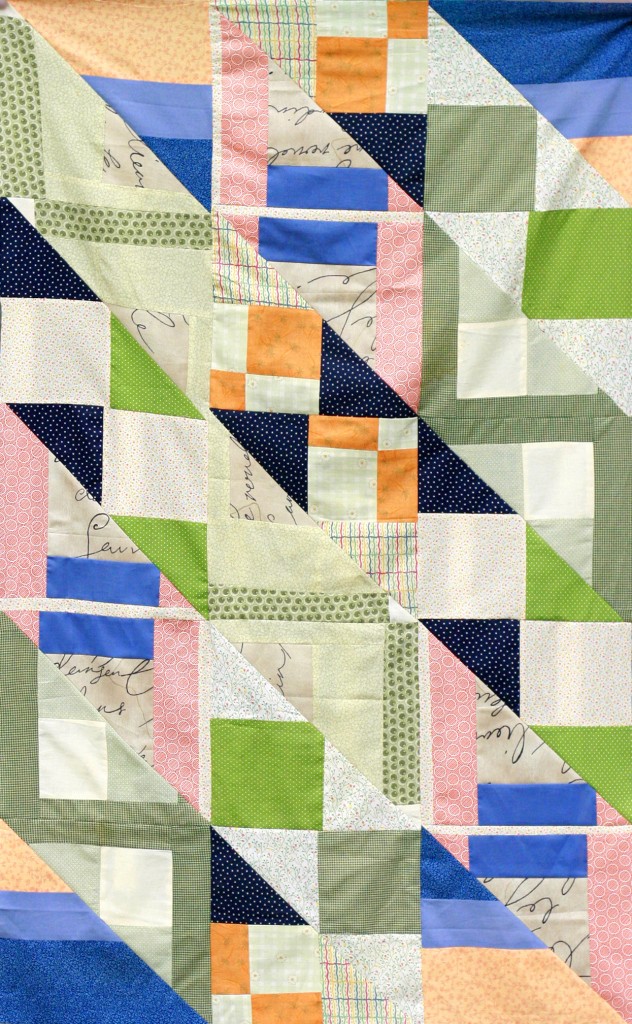 If you have practice blocks or spare quilt blocks laying around that you'd love to use up and put in a quilt, Craft Buds shares a tutorial for an improv quilt with half-square triangles. Simply trim all of your blocks to 12.5" squares and slice them diagonally. Rejoin the blocks into diamond shapes to finish up this quilt without a pattern.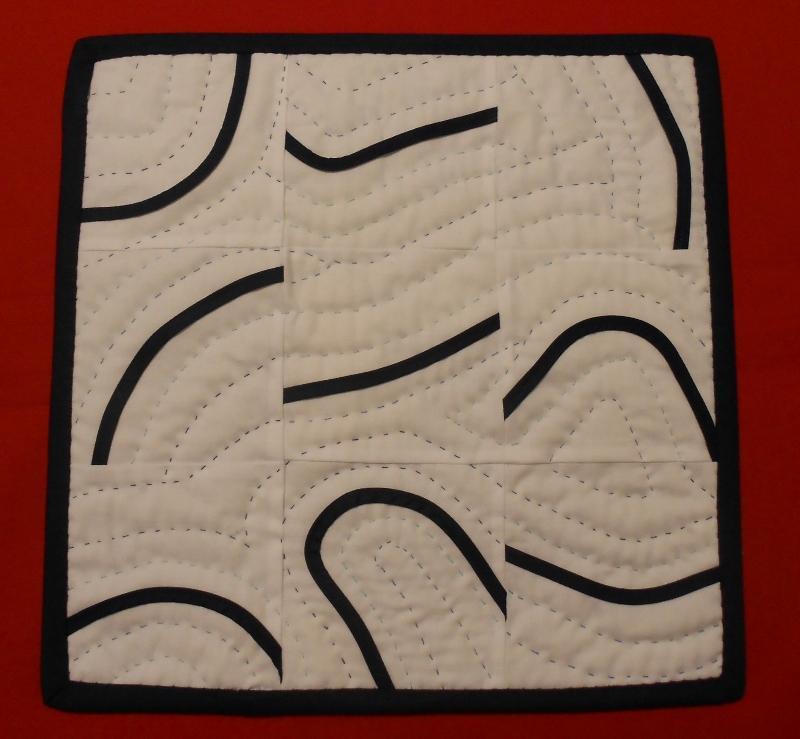 This Waves mini quilt by Bluprint member Ajojo is sewn from navy blue bias tape, which is sewn to a base fabric and cut into squares. The patchwork is rearranged to make an interesting pattern, and then the design is hand-quilted with organic, flowing waves.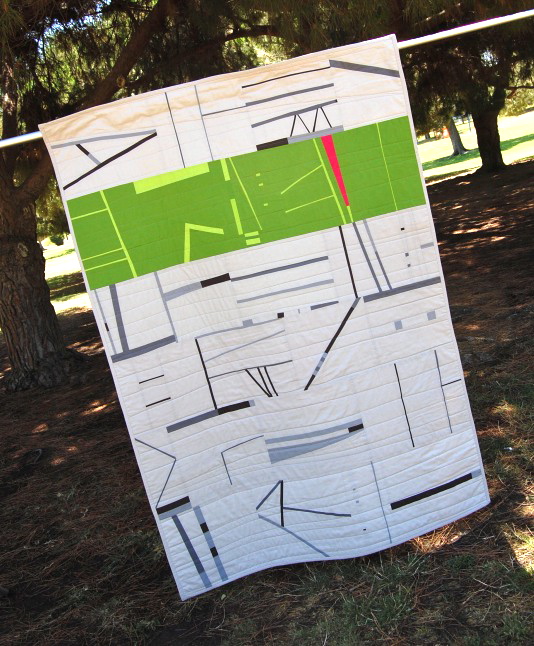 Up in the Air is an inspiring pattern-free quilt by Latifah of The Quilt Engineer. The blocks are grouped by color and pieced together in rows for a finished quilt that makes use of negative space as well as interesting angles.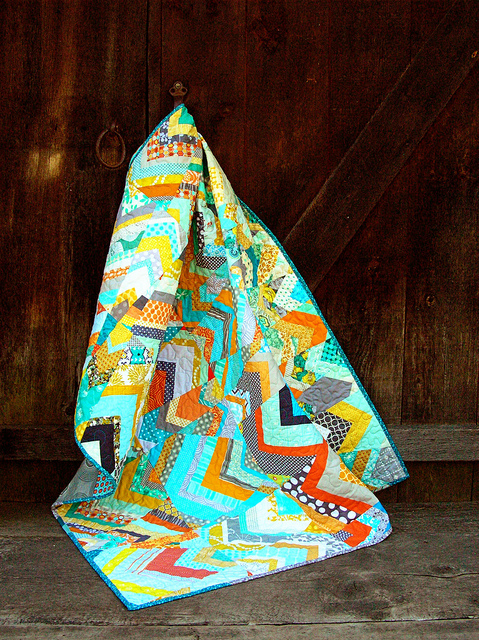 Another example of a successful collaborative quilt, Improvisational Chevrons by Natalie of Greenleaf Goods, was pieced from bee blocks. Since each bee member made the blocks from their own fabric stash, part of the surprise here is that all of the fabrics work well together. The back of her finished quilt uses large blocks and is another great example of quilting without a pattern.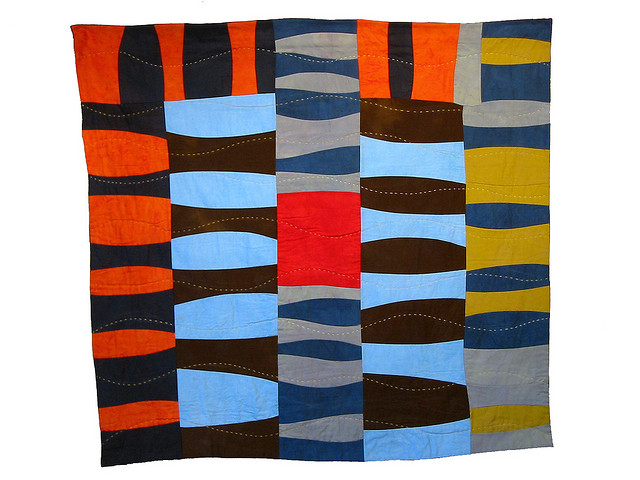 One way to make an interesting quilt without a pattern is to focus on the elements, like color, that tie patchwork together. Color Study: Log Cabin is an improvisational quilt made by Sherri Lynn Wood. In this example of a patternless quilt, Sherri uses curved piecing and hand-stitched wavy line quilting to make a bold finished quilt.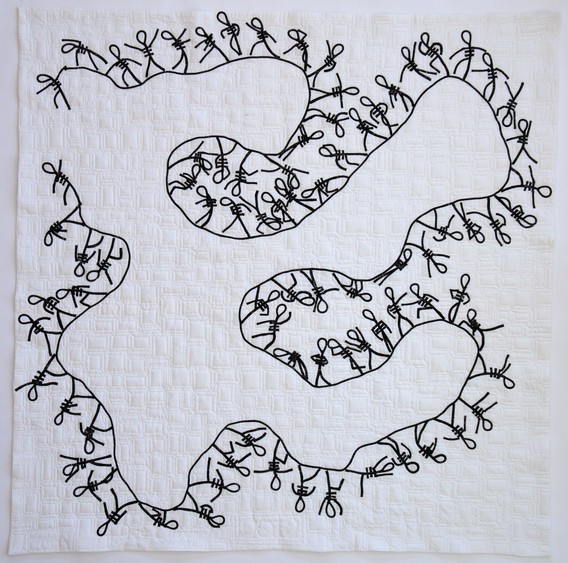 Improvisational quilts like The Cunningham Line by Joe Cunningham continue to inspire quilters to move out of their comfort zones and try something new and unexpected. If you're ready to break the rules, you'll love Joe's new Bluprint class, Pattern-Free Quiltmaking, which will teach you several quilt concepts you can incorporate into your next project. Whether you are into traditional or non-traditional block layout, you'll learn how to corral all of your creative ideas without the constraints of following a pattern. Make stunning pattern-free quilts with creative fabric selection, freestyle piecing and exciting techniques!
If you love these improvisational quilts, you may also enjoy our blog post on crazy quilts.
What do you like about quilting without a pattern? Do you get nervous about the idea or does it make you want to jump right in?