As a quilter, it's easy to get overwhelmed with all of the tools and notions available. Rulers are an essential tool in the quilting arsenal — but which ones do you really need? What should you look for in a ruler? How many do you need? What does each one do? I'll answer all those questions here!
Here are some important characteristics to look for in a quilting ruler:
Easy to read.
Non-slip for safety and accurate cuts.
Sturdy, good quality.
The right size for the right job.
With those characteristics in mind, here are 5 quilting rulers every quilter needs.
A width-of-fabric ruler (6½" x 24½")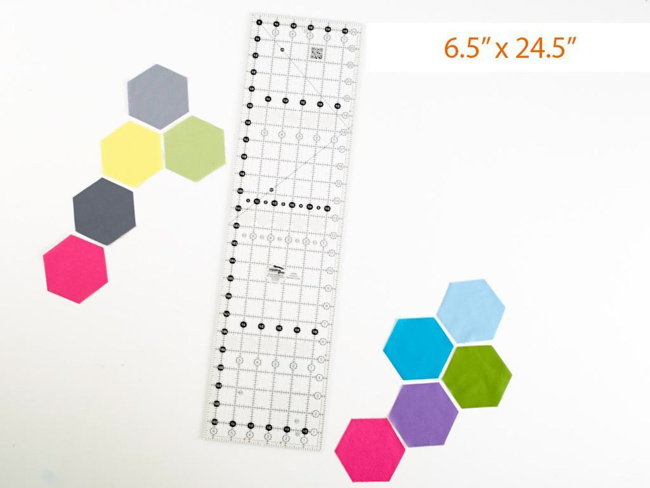 A large width-of-fabric ruler is one of my most used rulers. It's needed to cut larger pieces of fabric. At 24½" long, it's the perfect size to cut a folded-in-half width of fabric. Most quilt patterns will have you cutting width-of-fabric pieces at some point.   
The 6½" width is nice for cutting those longer strips, as it holds the fabric in place as you cut. It's not too wide to be cumbersome but wide enough to prevent slipping. 
I prefer my longer rulers like this to be non-slip so my cuts stay straight and accurate. And can we talk about rulers that are easy to read?! I have found that the simple clear rulers with black writing are the easiest on my eyes. 
If I could only have one quilting ruler, it would have to be this one.
A large square ruler (12½" x 12½")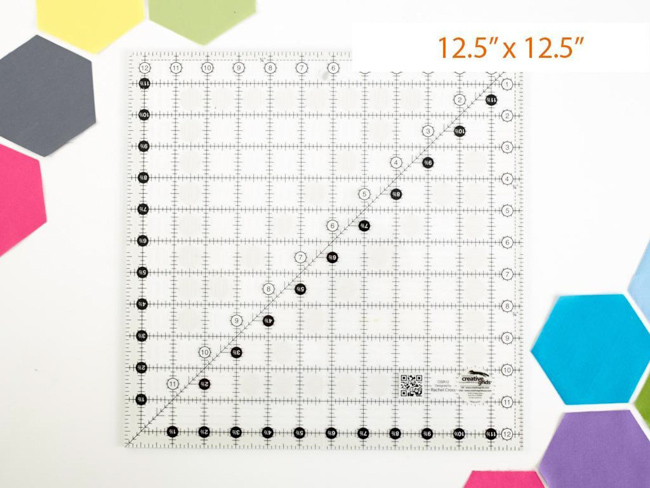 Every quilter needs a good, large square ruler. Square rulers are a little easier to navigate than the longer width-of-fabric size when working with smaller cuts of fabric.
A large square quilt ruler like this 12½" ruler is good for trimming smaller cuts of fabric such as layer cakes or fat quarters.
This square ruler is also a necessity for squaring up quilt blocks that are 12½" or smaller (or larger!).  It's easy to read and handle giving the the perfect squared up quilt blocks.
A small square ruler (6½" x 6½")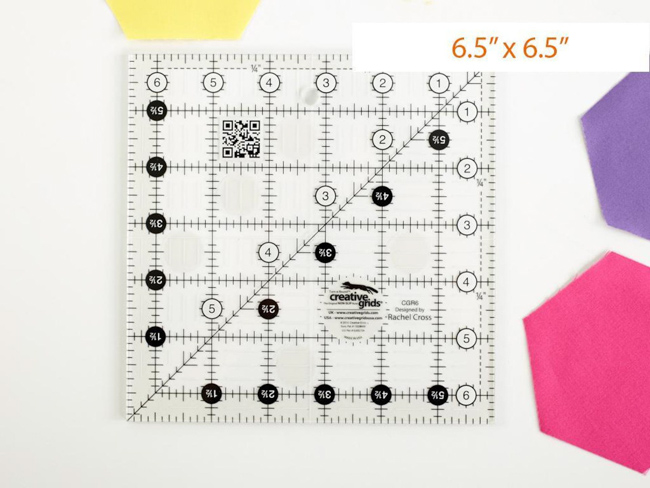 I prefer to use the smallest ruler possible for each fabric cutting job. As my fabric cuts get smaller, this 6½" square ruler is the one I reach for. I like this smaller size for cutting charm squares, jelly roll pieces or 2½" squares. 
A smaller square quilt ruler like this is also a necessity for trimming half-square triangles or flying geese units. This small square ruler is always within reach of my cutting mat.
A 60-degree triangle ruler
A triangle ruler is a fun addition to every quilter's ruler stash. I'm often surprised at how much use my triangle ruler gets. A larger triangle ruler, such as this 8½" one, will be a lot more versatile than a smaller 6½" ruler. 

I've used this ruler in many different ways: You can make a simple 60-degree triangle quilt with it, or you can use it to make hexagons, like in the popular Triangle Hexies quilt pattern (shown below).  This pattern has you using this ruler a few different ways.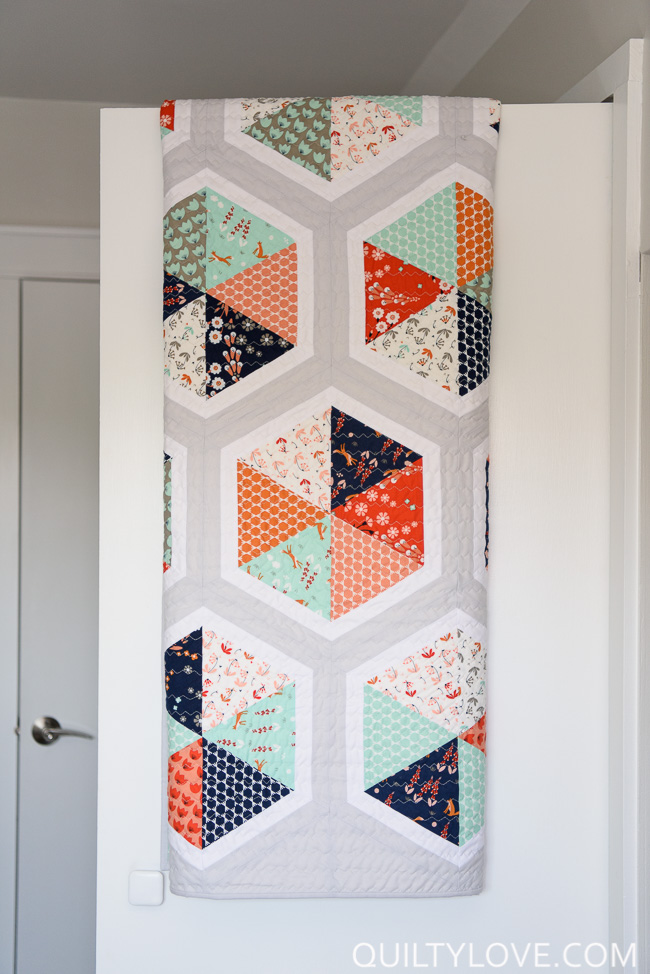 Did you know you can also cut half hexagon shapes with a triangle ruler?  Simply mark off the size hexagon you need with tape and you have yourself a hexagon ruler.  Quilting tools that do double duty are the best kind of quilting tools.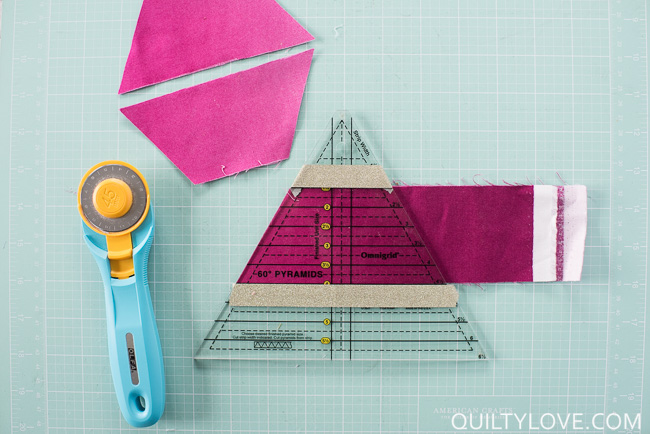 A bonus ruler: The Stripology ruler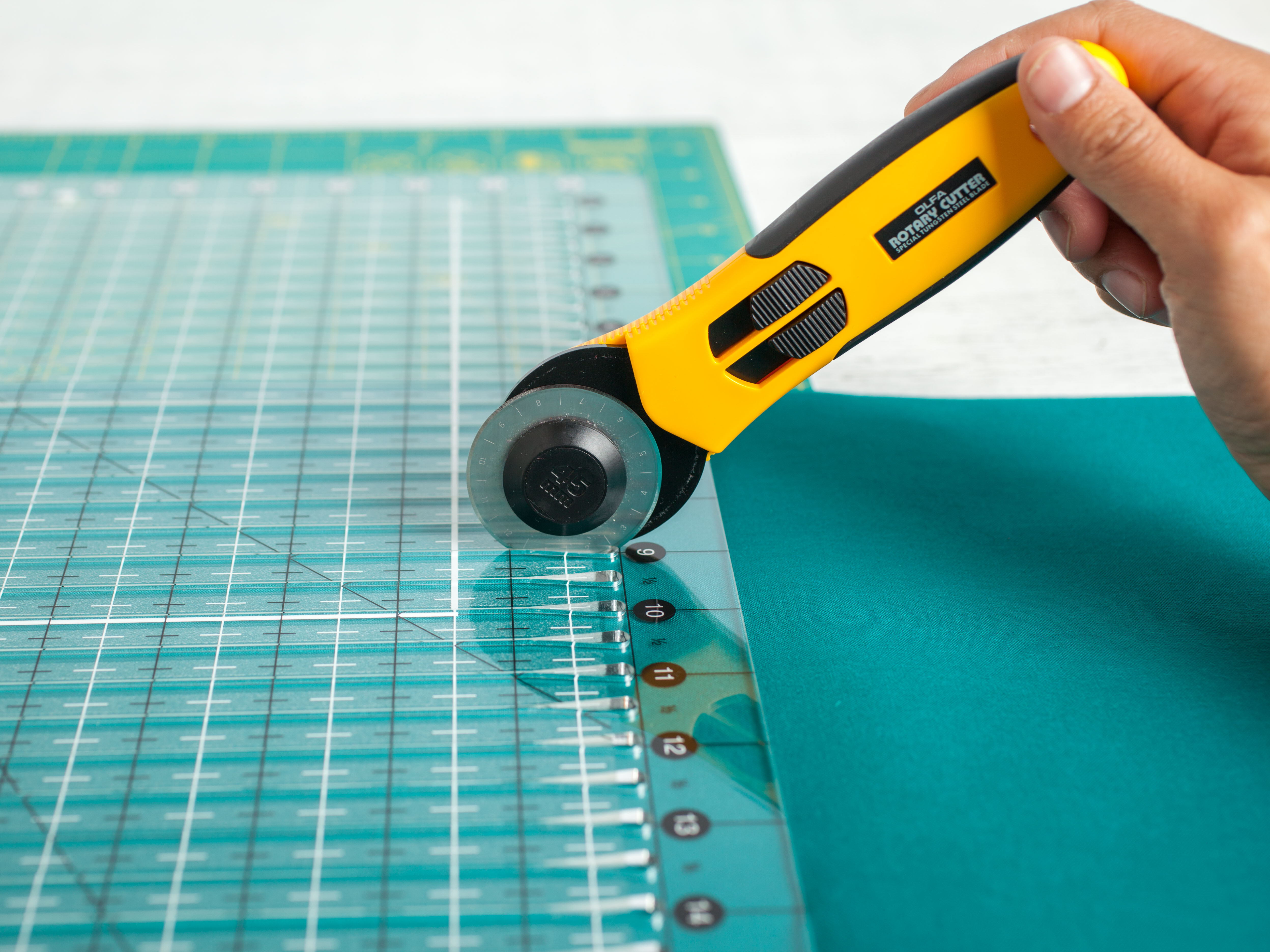 This clever quilt ruler is a great addition to your ruler stash. The Stripology ruler is a huge time saver for cutting strips and squares. When a quilt pattern calls for a million 2½" squares (like in my Ombre Gems quilt), you will be thankful for this ruler!
The Stripology ruler certainly isn't a necessity, but it can be a huge time saver. Not only that, it is so much more accurate than a larger ruler for cutting squares. It's non-slip and doesn't require you to move the ruler, resulting a lot fewer cutting errors.
There you have it — 5 rulers every quilter needs! If you are new to quilting, you might find the Startup Library: Quilting class a good introduction for must-have supplies, how to use them and basic quilting techniques.