Every year, we look forward to Quilt Market for so many reasons. Not only do we get to see some of our favorite quilting friends, but we also get to see the beautiful quilts and new fabrics they've been working so hard on.
While we're on the Quilt Market floor, our eyes are peeled for intriguing trends, new designers and more. Here's what we spotted and loved this year.
Bright, bright blues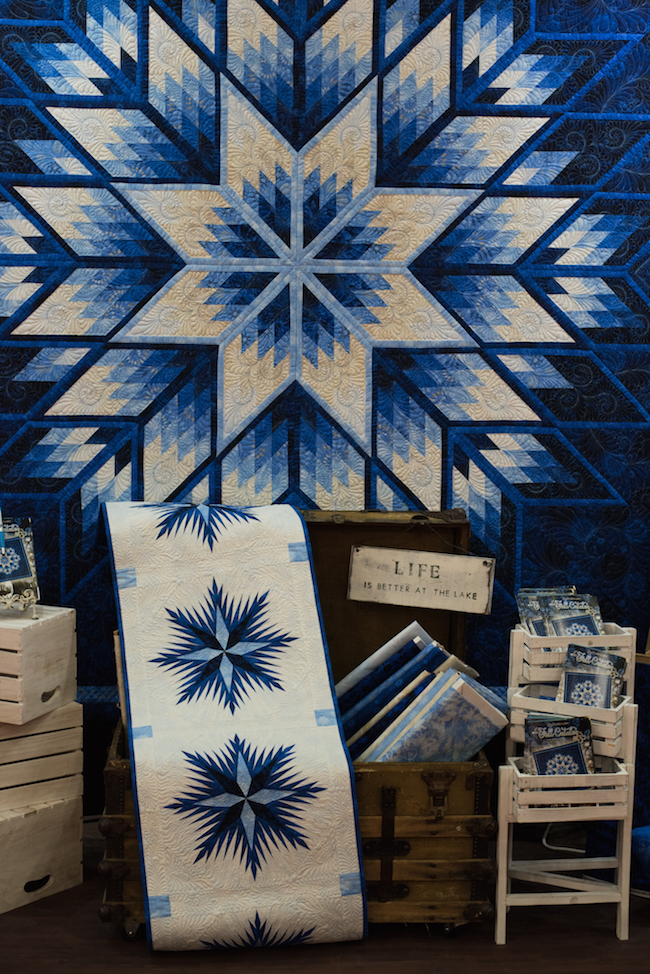 There's no doubt about it: Blues really took the spotlight at Quilt Market! Designers used rich shades of blue — we're talking vibrant cobalts, not muted sky blues — and paired them with subtle neutrals to let the shades of blue shine.
We were blown away when we saw the Prismatic Star quilt in the Quiltworx booth, reimagined with shades of blue (above).
Rainbows + black
Rainbow is a tried-and-true colorway in quilting, but this year, it wasn't so much the rainbow colors that caught our eye — it was the blacks surrounding them.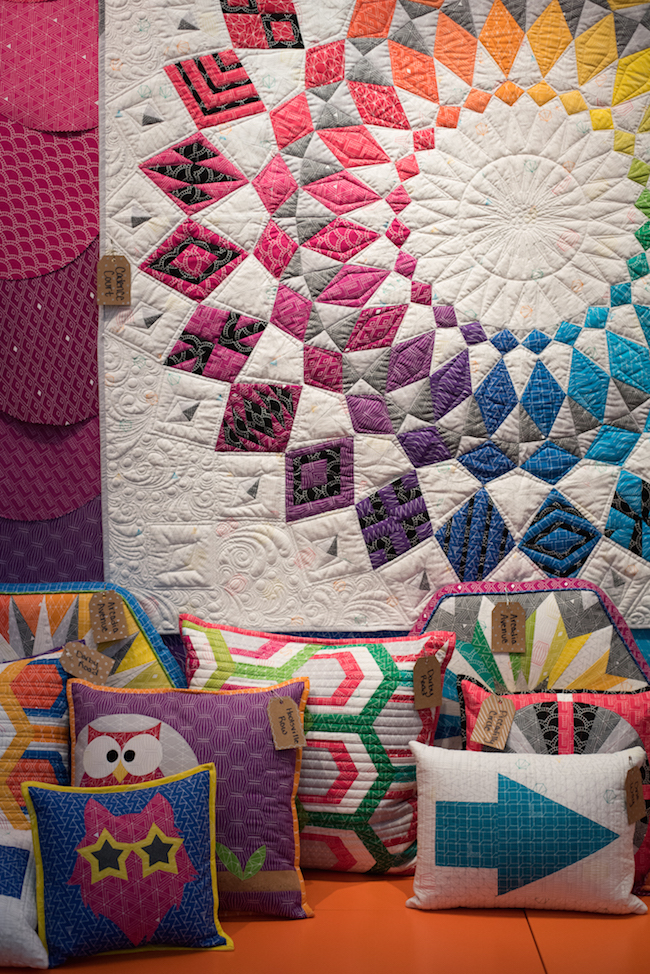 You can see this in action in Shayla Wolf's Cadence Court quilt (made with Windham's new Foundation fabric line). The little bits of black make the other hues even more vibrant.
Diamonds motifs
Sometimes it's circles, sometimes it's triangles… this year, it was all about diamonds at Quilt Market. So many quilts made us think of gemstones just by the diamond designs.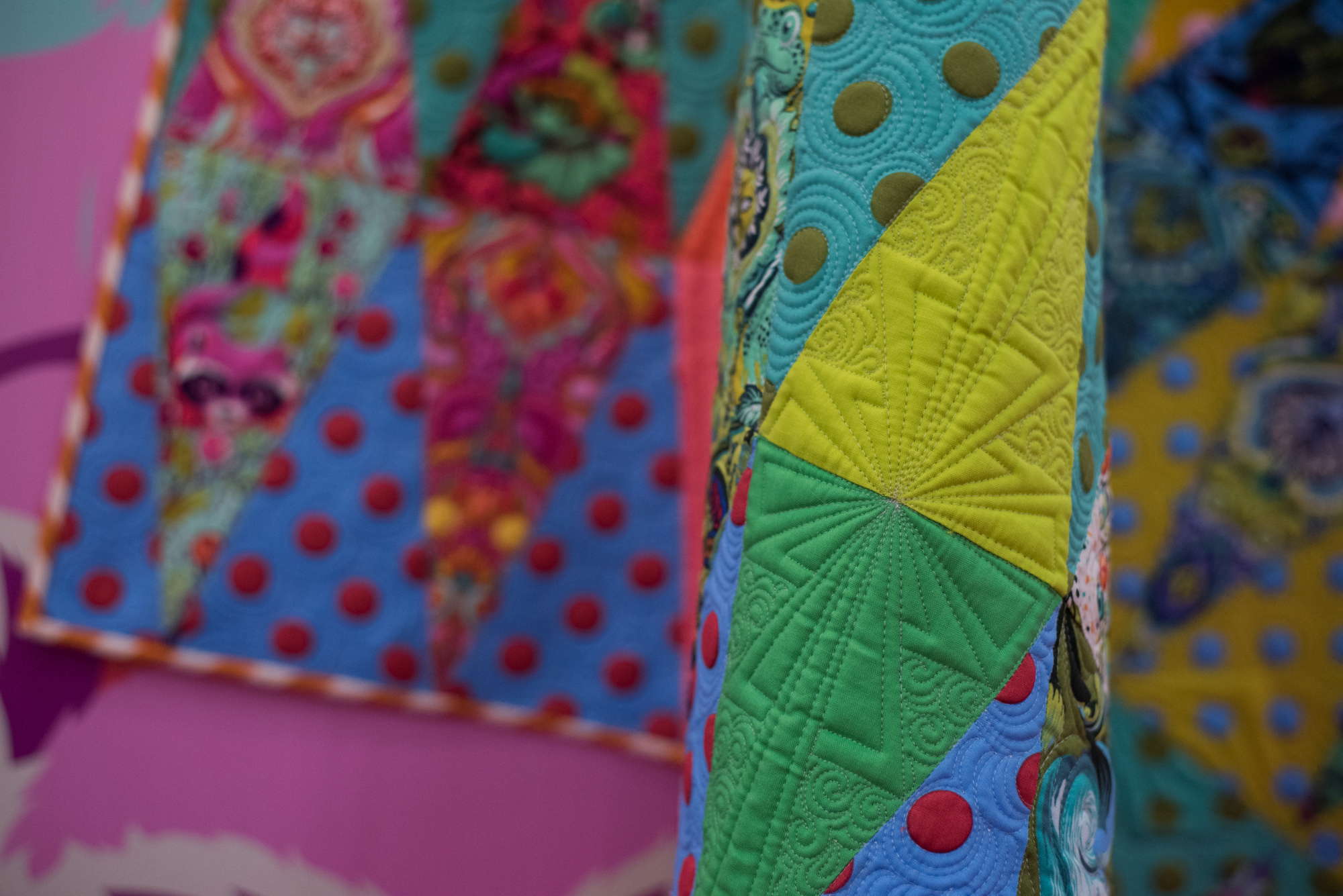 One of our favorites was this one from Tula Pink's new All Stars collection. (P.S. Recognize that free-motion quilting? It was done by Midnight Quilt Show star Angela Walters!)
Pieced feathers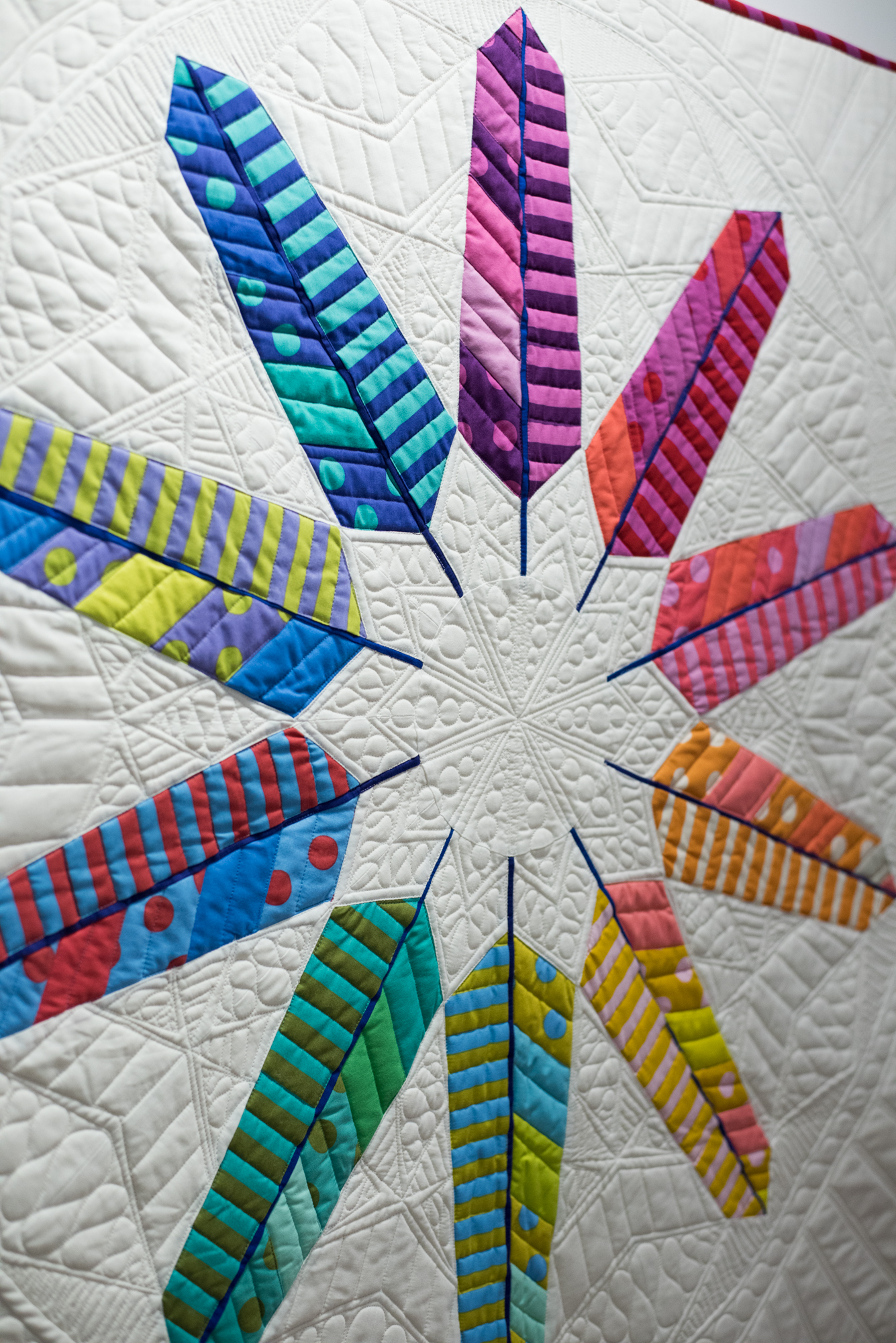 When you think feathers, you might think of free-motion quilting — but we're talking about piecing here. Feathers like the ones above (another by the amazing Tula Pink) were around every corner.
Beyond quilting cotton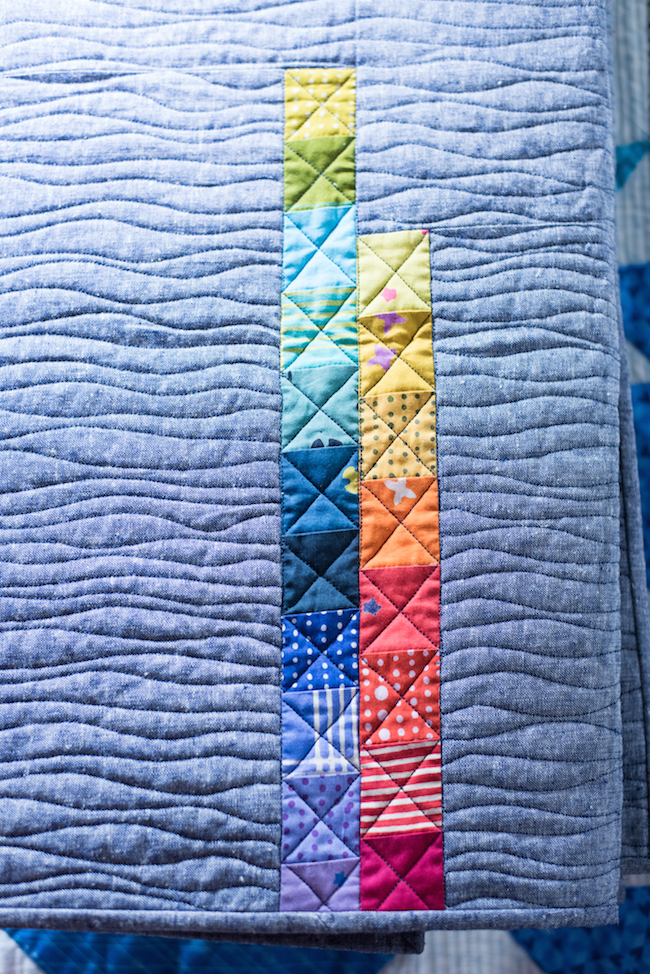 Typically we see pops of different fabrics here and there, but this year it was like a blast of interesting fibers. Chambray and double gauze were all around (including in Allison Glass's collection, above), as well as knit fabrics.