This past week I attended spring Quilt Market, a massive event for quilting designers and manufacturers to share their work with quilt shop owners. Yes, access to the show is limited just to people who own quilt shops and have the ability to wholesale products directly from manufacturers or distributors.
Quilt market is exciting to attend because it's the place to see big launches of new products like tools, machines, and of course, fabric. I attended this year and kept my eyes peeled for cool products to share with you and found three that you might have been missed if you were just focusing on gear for quilting.
Keep reading to find out what I discovered at the market!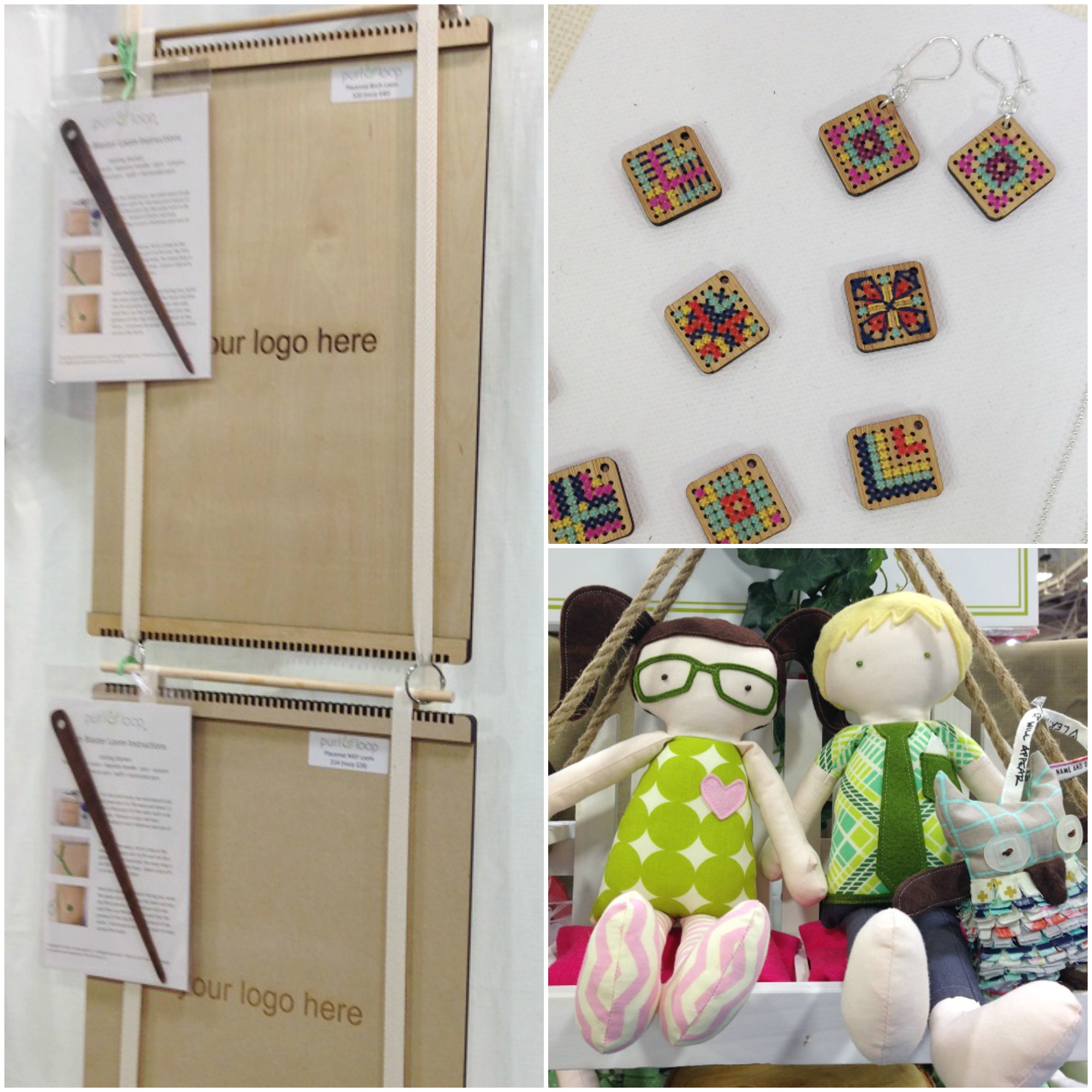 All three of these items create cute, stand-alone projects, and don't require a lot of time or money to create. More than anything else these days, I find myself drawn to projects that allow me that sense of connection to stitchwork, but don't require a huge commitment.
Cross-stitch kits
The first super cool product I found was these cross-stitch necklace kits from Red Gate Stitchery: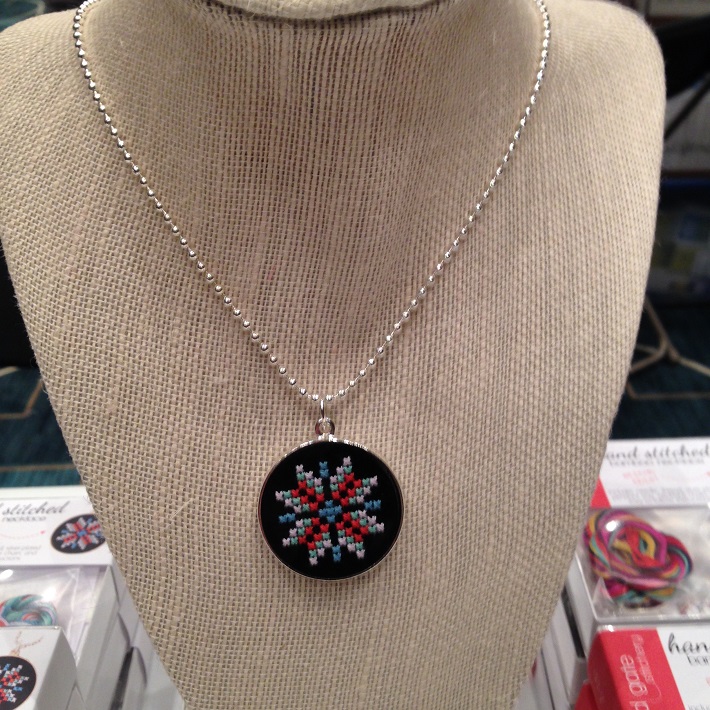 I love showing off that I'm a creative person through my clothing or jewelry and these laser-cut cross-stitch kits fit the bill perfectly!
Red Gate Stitchery owner Susan Fitzgerald designed this line of cute, stitchable necklaces, key chains, ornaments, buttons and cuff bracelets out of a desire to create finished cross-stitch projects that didn't require a lot of sewing.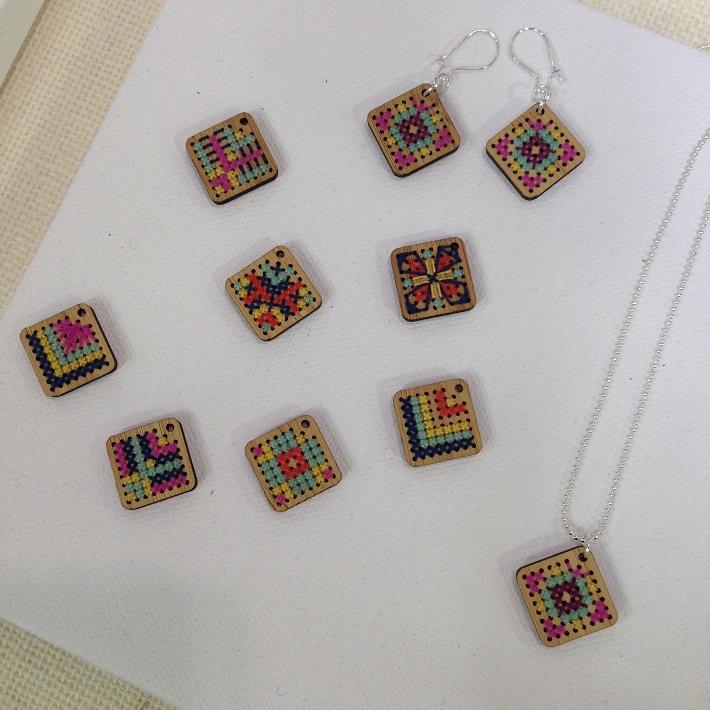 Each kit includes a needle, thread, necklace chain and instructions to stitch three designs. In about an hour, you can use the materials included to produce a finished necklace.
Susan has also created downloadable templates on her website so you can design your own cross-stitch pattern based on the cut holes in the project you have purchased. I know I'll be designing a sun on my necklace to celebrate my last name – Day!
Small project looms
The next tool to catch my eye was also created from laser cut wood – a small sturdy weaving loom from Purl & Loop.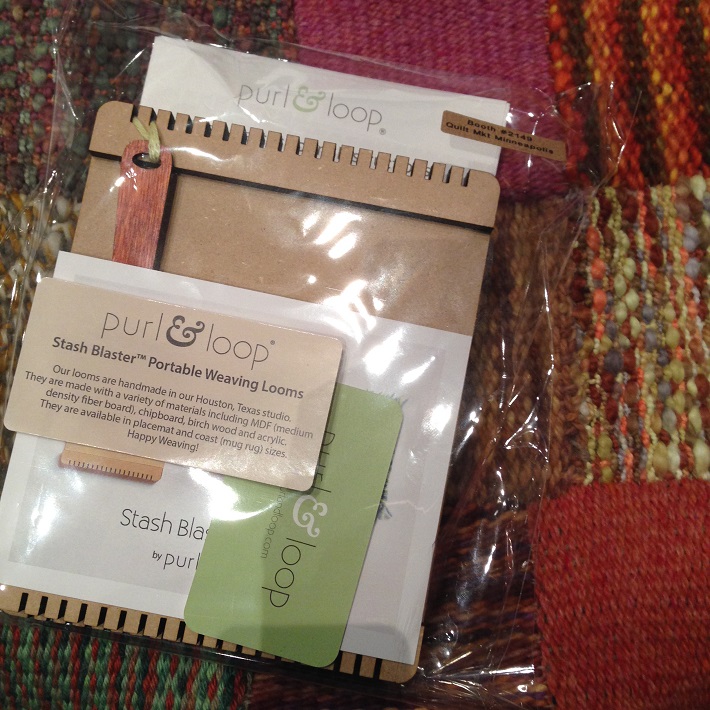 Purl & Loop's owner, Angela Smith, designed these small weaving looms out of a desire to create a complete kit for someone wanting to try weaving, but not wanting a huge investment of materials. Using a small loom, you can weave 4-inch squares of beautiful fabric using yarn, fabric, raw wool — basically anything you can thread through the weft on the loom.
The 4-inch squares can be used as cute coasters by themselves, or you can stitch them together to create all sorts of cute projects. Angela also designed a placemat-size loom for larger projects.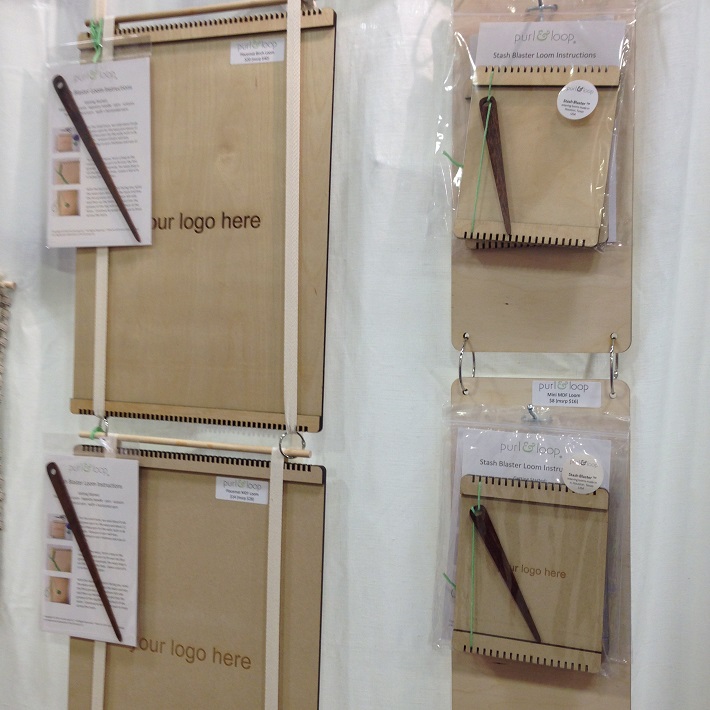 Doll dies
The last super cute tool to catch my eye was Kerry Goulder's Kid Giddy doll dies for Sizzix.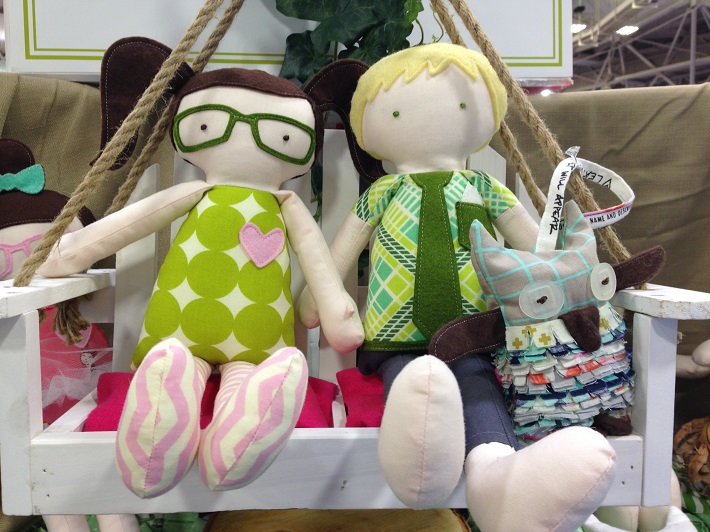 This is the first time I've seen fabric cutting dies designed to make a 3-D project! Kerry has designed the cutest set of stuffies including a girl, boy, owl, and hedgehog. The level of detail on these projects is just stunning and you have many cool ways to change up the doll hair, glasses and clothing just by cutting different shapes using the Sizzix die cutter.
After cutting the shapes you like from fabric or felt, the construction process is super simple and there are so many ways to change up the dolls to make them unique.
So which did you like the best? Are you finding yourself drawn to projects beyond quilting, like cross-stitch, spinning, or weaving? Do you like the idea of small hand-work projects you could finish in an hour, or are you drawn to beautiful bed-sized quilts that might take a few months to complete?
There's definitely something for everyone within the vast world of quilting!
Let's go quilt,
Quilting Kits You'll Love!
Your next project, made easy: Get a designer pattern & perfectly paired fabric.Shop Kits Now>>