Every October, the quilting industry buzzes with excitement for the biggest events of the year: Quilt Market and Quilt Festival. These two back-to-back events in Houston, Texas, are hugely popular for quilters — and we're as eager to get there as ever!
If you're new to the world of quilting, you might wonder what the difference between Quilt Market and Quilt Festival is. We're here to clear up the confusion!
Quilt Market, the industry trade show, comes first.
International Quilt Market is the first of the two events, typically taking place the last weekend in October for three days.

Market is a classic trade show, and it's only open to industry professionals: quilt shop owners, fabric producers, designers and others who have credentials.

While attendees can buy fabric for their personal stash (particularly during the Friday night "Sample Spree"), that's not the main purpose of the event. Instead, the shopping is on a bigger level, where sellers buy inventory for their shops. The exhibitors show off and sell their latest patterns, fabrics, notions and other quilting goodies to sellers and companies.

There are some classes at Quilt Market, including seminars on building a successful quilt business, open to credentialed attendees.

We don't mean to make it sound like a boring business meeting — it's not! Many companies debut brand new products and break out the very best the have to offer, so there's no shortage of quilting eye candy. Plus, quilting experts often host demos and talk with attendees in their booths. (You can follow along with us on Facebook and Instagram to get an inside look!)
Quilt Festival, a huge event that's open to the public, starts right after.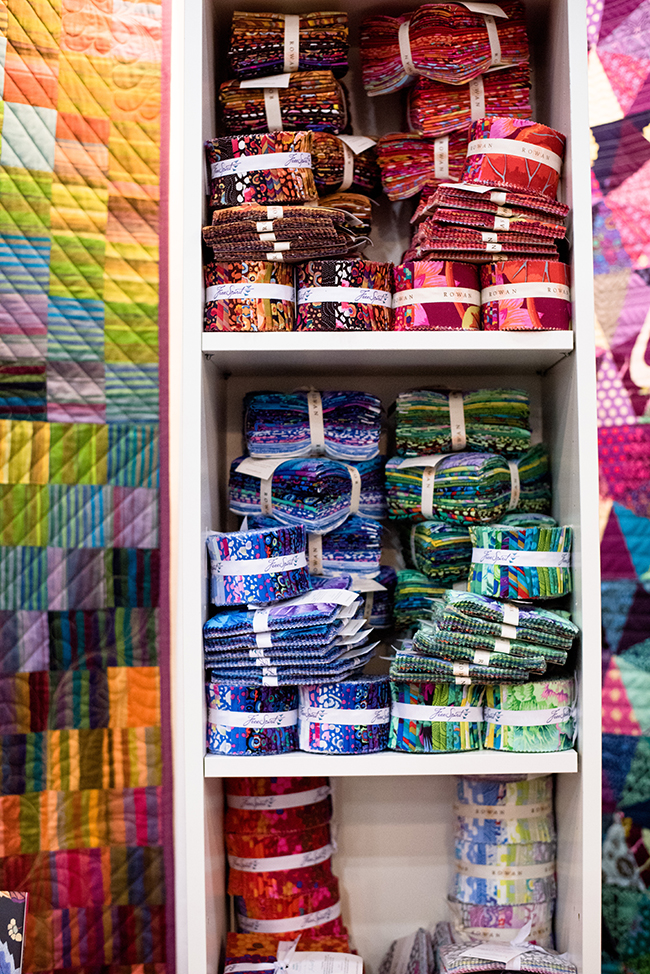 Quilters from all over the country come to Quilt Festival just for pure quilty fun! When you really boil it down, Quilt Festival is one big shopping spree. In fact, most people bring an extra empty suitcase just to transport home all the fabric, patterns and kits they buy!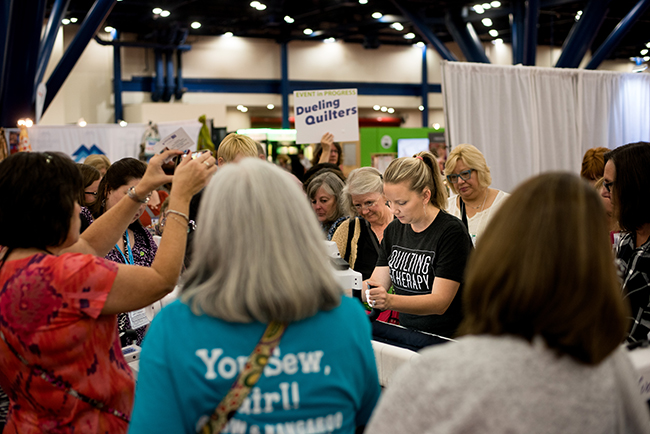 Beyond shopping, Quilt Festival attendees will find fun demos, interactive booths, classes and so much more. We've got a few events planned at the Bluprint booth — you'll have to stay tuned to learn more!