Do you ever feel like you've been working on the same work in progress forever? Some quilters take months or even years to piece and complete a quilt, while others seem to quilt at the speed of sound, moving on to a new quilting project every week.
Between the time spent choosing and cutting fabrics to the hours spent piecing, it's quite impractical to think that you can actually make a quilt in a day. Or is it? We've searched far and wide for the freshest time-saving quilt patterns, with tops that you can whip up in 24 hours or less!
Photo via
ReannaLily Designs
Simple plus patchwork
Even if you've never pieced a plus quilt, this patchwork pattern is quick and easy to sew. Depending on the size of your quilt, you can probably knock out this quilt in a day. Jenn's fast plus quilt uses only 12 fat quarters, so you'll probably spend more time cutting your fabric and arranging the pluses than you actually will sewing!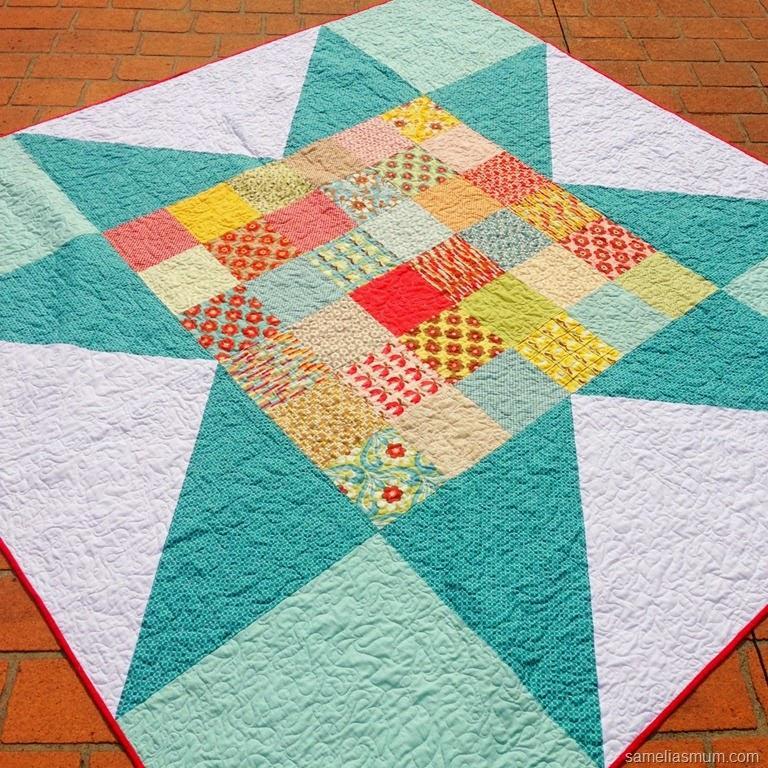 Photo via
Samelias Mum
One-day star top

This large 90″ x 90″ quilt pattern features a central patchwork block you can sew with pre-cuts, saving you time at the cutting table. Choose three additional fabrics and whip up the star's spokes and background for a big quilt with a bold look.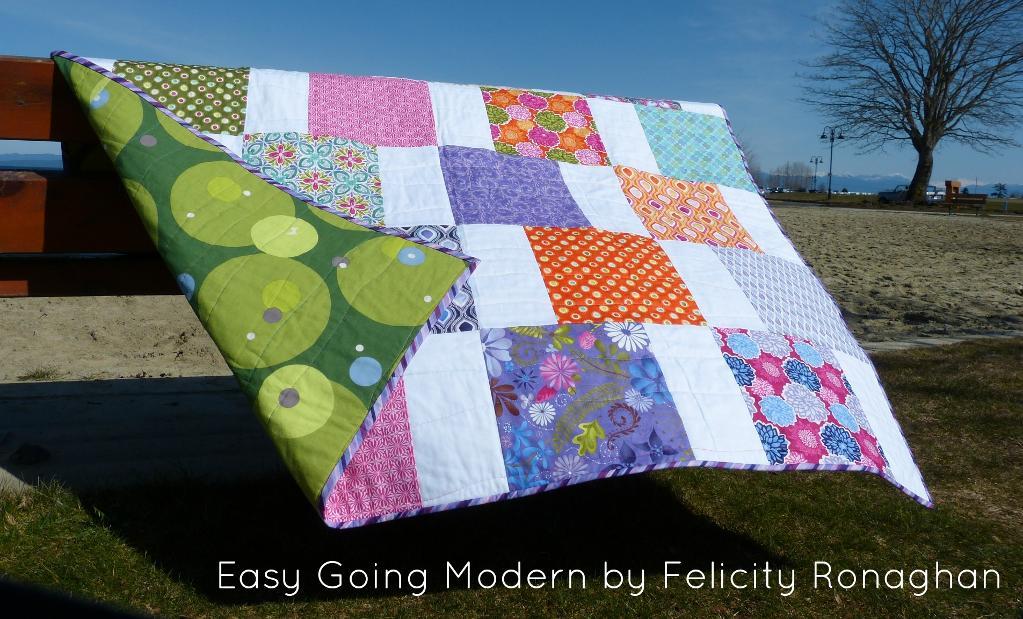 Photo via
Felicity Quilts
Easy-to-piece blocks
This beginner-friendly, quilt-in-a-day pattern is also a quick sew for experienced quilters! Use large blocks to make a quilt top in baby, lap or queen size. Either way you slice it, this quilt top is easy to whip up in a day. It will also teach you a quick-piecing technique that you'll love using in all of your projects.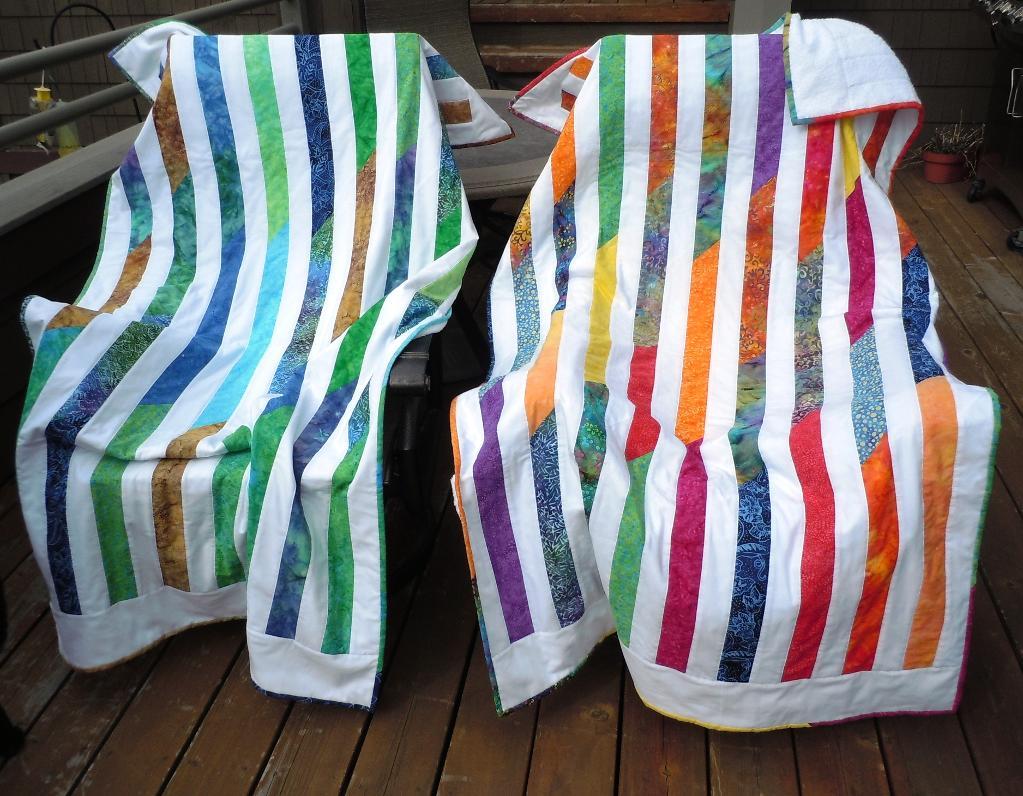 Photo via
Vicki1112
No-batting beach quilts
Use a roll of pre-cut fabric strips to stitch together these tropical beach quilts in time for your mid-winter getaway. This pattern uses double-sided terry on the back, and there is no batting, so the quilts wash and dry in no time!
Photo via Bijou Lovely
Fat-quarter friendly colorblocking
Holly's take on a fast, colorblocked quilt pattern is fresh and fun! This simple, modern baby quilt pattern is great for featuring bold fabric prints, and it is ideal for beginners or more advanced quilters who are ready to churn out a simple quilt in a day. Use your stash of fat quarters and this PDF pattern will guide you through the rest!