I've recently been impressed with the number of quilters using embellishments on their finished works of art. Because the tools and products required for embellishment can get pricy, I've come up with some great items to let you get your feet wet. Once you try embellishing I think you'll be instantly hooked!
Here are 6 simple embellishments and ideas for getting started.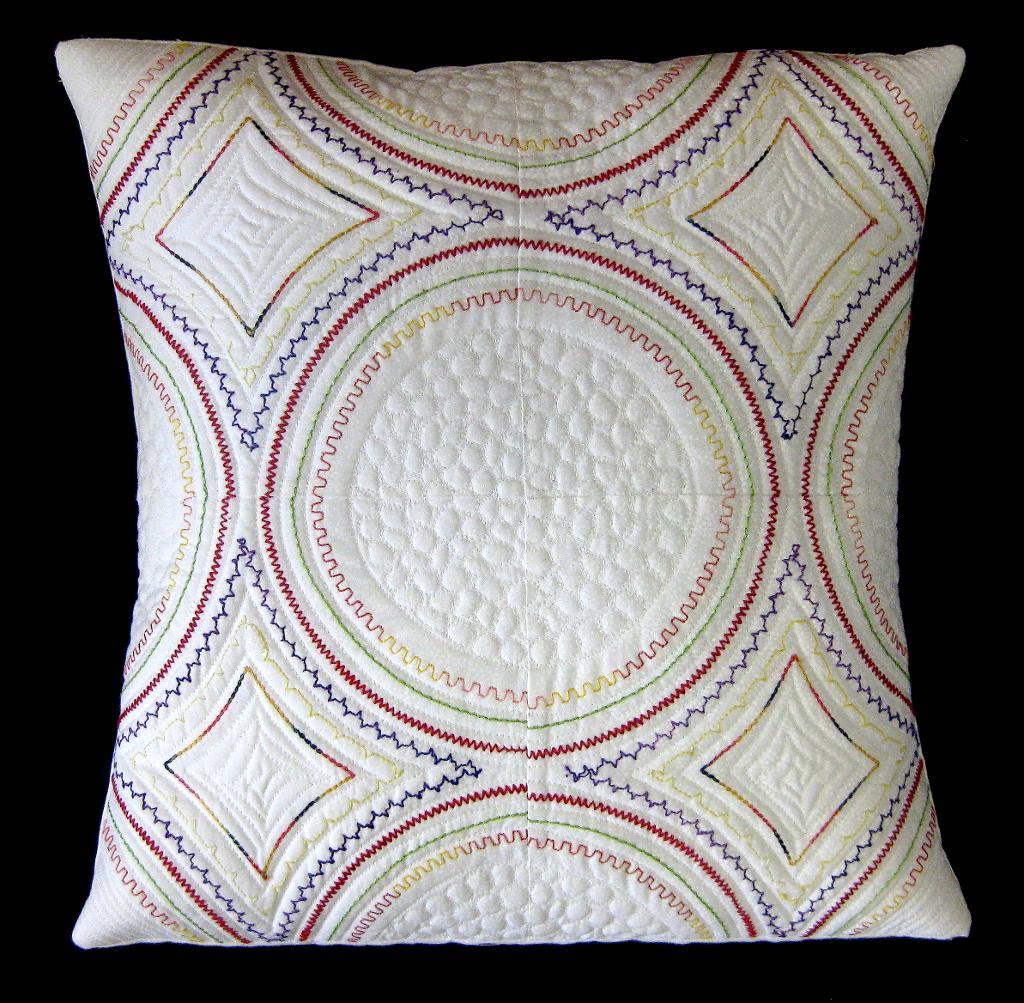 Stitched pillow via instructor Carol Ann Waugh in her Bluprint class Stupendous Stitching: Adventures in Surface Design
Decorative stitching
To begin, look no further than your very own sewing machine. When was the last time you used a combination of decorative stitches and variegated threads? Pull out some scrap fabric and batting and allow yourself to play! You'll be amazed at what your machine can do for you. If you love machine appliqué try using some of these stitches in place of the traditional zigzag or buttonhole stitch.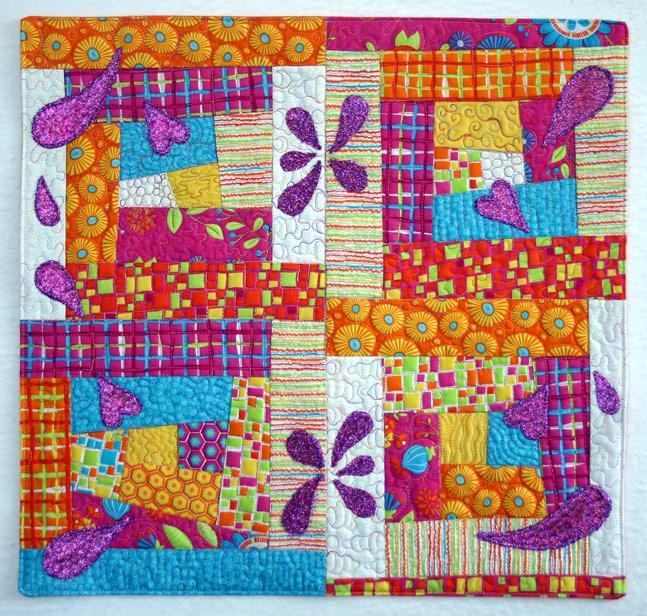 Glitter
If you're ready to branch out to some of the other items available, glitter is a good place to begin. Various colors and sizes of glitter are available, and are easily applied with a clear-drying glue that allows fabric to stay soft and supple. If you're making a quilt for a little girl that features angels, butterflies or fairies, embellish these characters with a little spot of glitter! It's easy to do and can be added once you've finished your quilt.
Crystals
Crystals and rhinestones seem to be very popular, both in the quilting and apparel industries. My favorite crystals to use are the Swarvoski™ Hot-Fix crystals, which can easily be applied using a BeJeweler™ or similar product. I've added crystals to accent designs in the fabric, to create a new design and to highlight machine quilting patterns such as words and stars.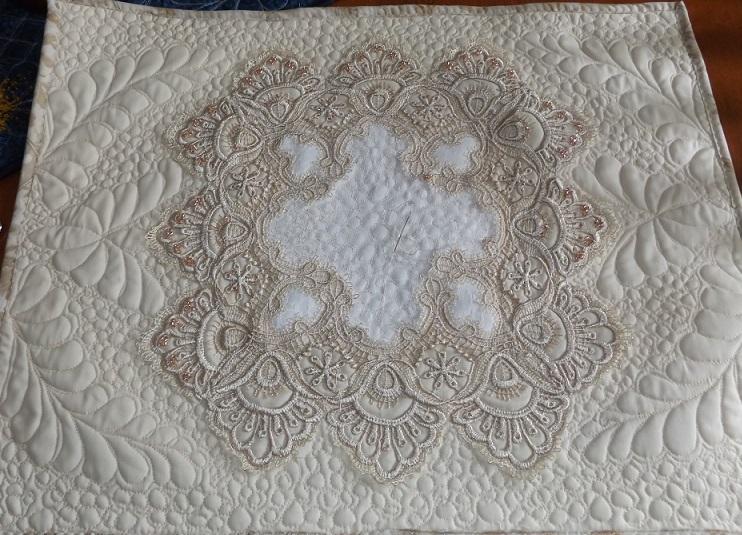 Beaded, quilted table topper via Bluprint member Canary
Beads
Many of us have beads of various types in our "crafting archives", so why not pull them out and add them to a quilt? Beads in all shapes and sizes, and of various materials, can be used to bring interest to a quilt. Use large single beads or a cluster of seed beads to create your desired look.
Preprinted panels
Preprinted panels are a wonderful way to pull together a number of embellishments in one project. "The Rhinestone Cowboy" preprinted panel from Possibilities gives ample opportunity for adding glitter, crystals, beads and decorative stitching. What's more, by using a preprinted panel you can spend your time playing with the embellishments, and spend less time piecing the quilt.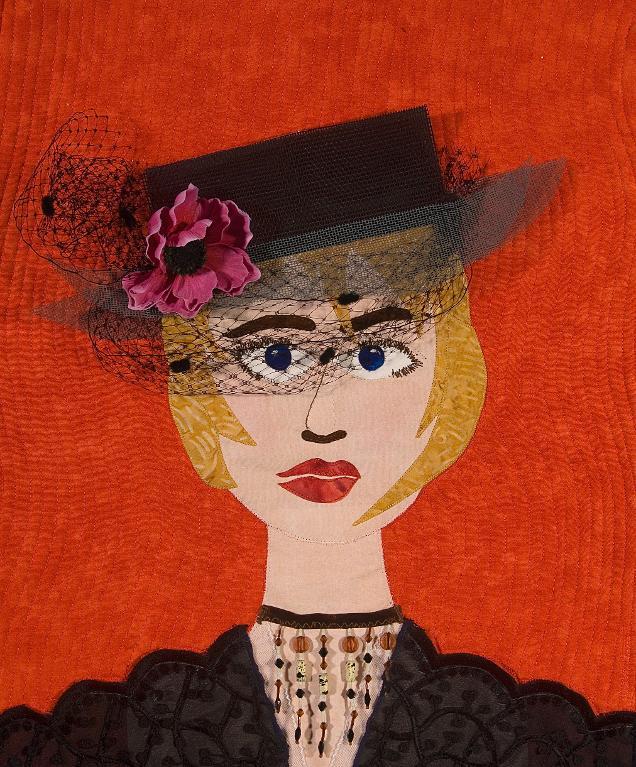 "Sophisticate" quilt via Bluprint instructor Carol Ann Waugh 
Play with portraits
Or dive into art quilting, while creating a one-of-a-kind fabric portrait for yourself or a loved one. Bluprint instructor Carol Ann will teach you stress-free techniques to help you achieve the skin tone and characteristics of faces, eyes, eyebrows, noses, mouths, ears and hair.
However you choose to get started, it is clear that embellishing quilts is certainly becoming more popular. Jump in and give it a try! Let your mind get creative and see what you can come up with.