You probably have lots of quilting tricks up your sleeve — and here's one more that you can add! Using a quilt collage (a series of photos of blocks or fabrics arranged in one image) can help you more easily plan your quilt, select colors and fabrics, and more.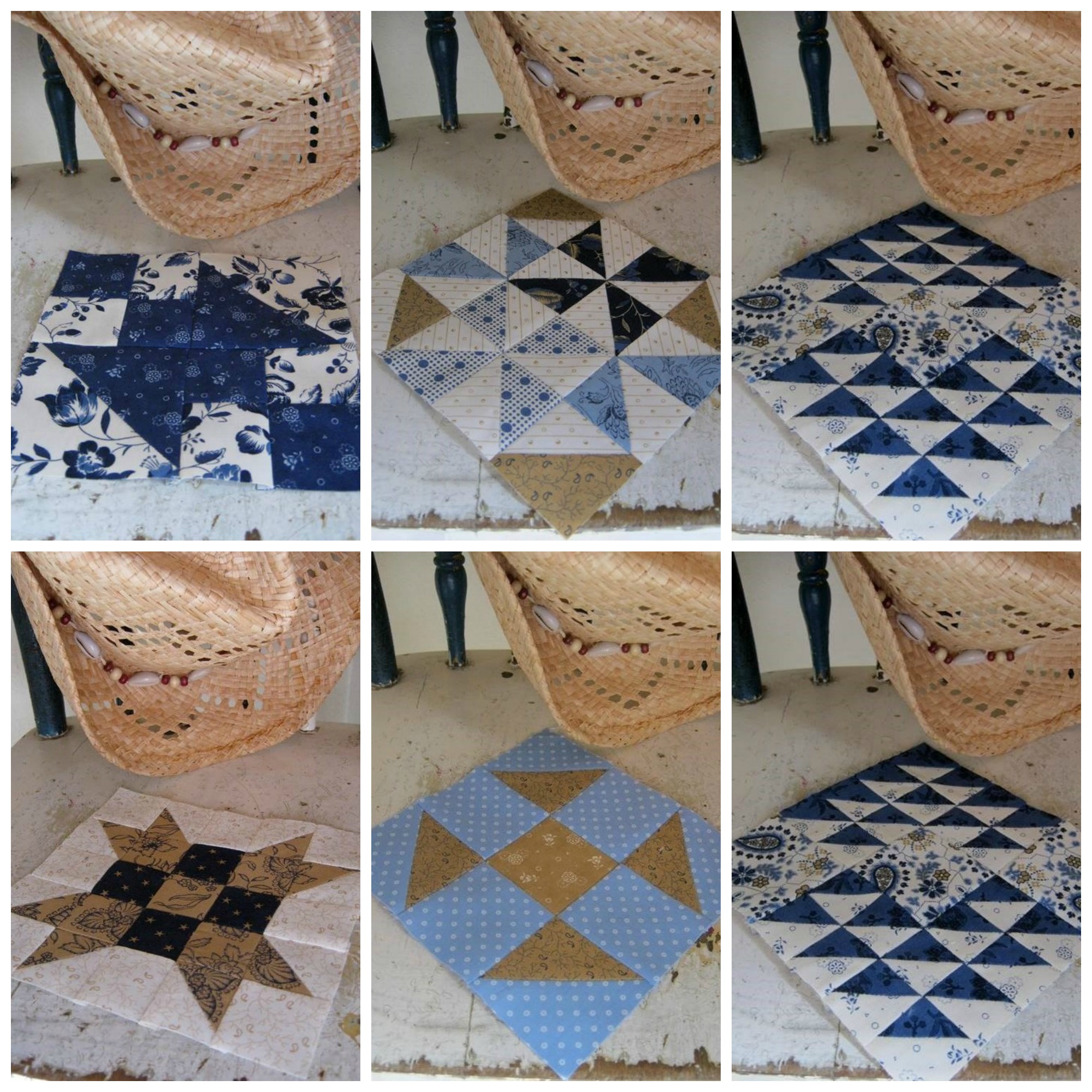 Photos via Karen Walker
Want to Learn More Genius Quilting Tricks?
Download this FREE PDF guide to discover insider quilting tricks for making every project easy & efficient!Get My FREE Guide »
Why use photo collages for quilting?
When creating a beautiful sampler or scrap quilt, the fabric choices can be overwhelming. Creating a collage of quilt blocks gives the quilter an opportunity to study fabrics and contrasting elements.
For example, many quilters have made the 1920s Farmer's Wife Sampler Quilt by Laurie Aaron Hird. The Farmer's Wife Sampler Quilt is made up of 111 unique 6-1/2″ quilt blocks.  The task of selecting the fabrics — colors, lights, darks, large and small prints — for each quilt block can be quite daunting!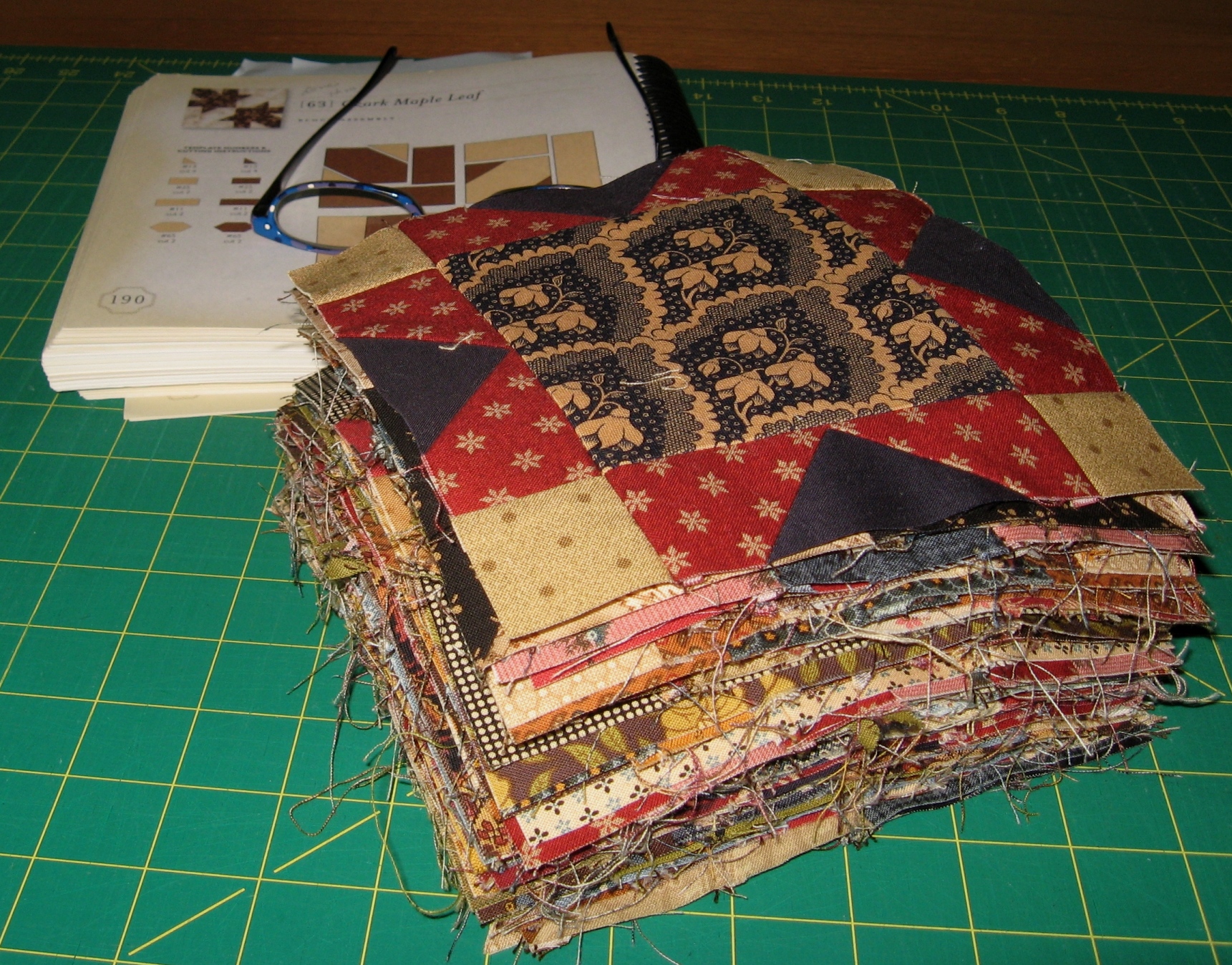 Ways to use a photo collage for quilting
To play with fabric and color combinations
Sampler quilts  and scrap quilts are perfect projects for using a photo collage. Samplers are made up of many unique blocks that rarely repeat themselves in the quilt. The fabric combinations can be vast in scrappy quilts when considering contrast of lights and darks and large and small prints, as shown in the scrappy Churn Dash quilt below.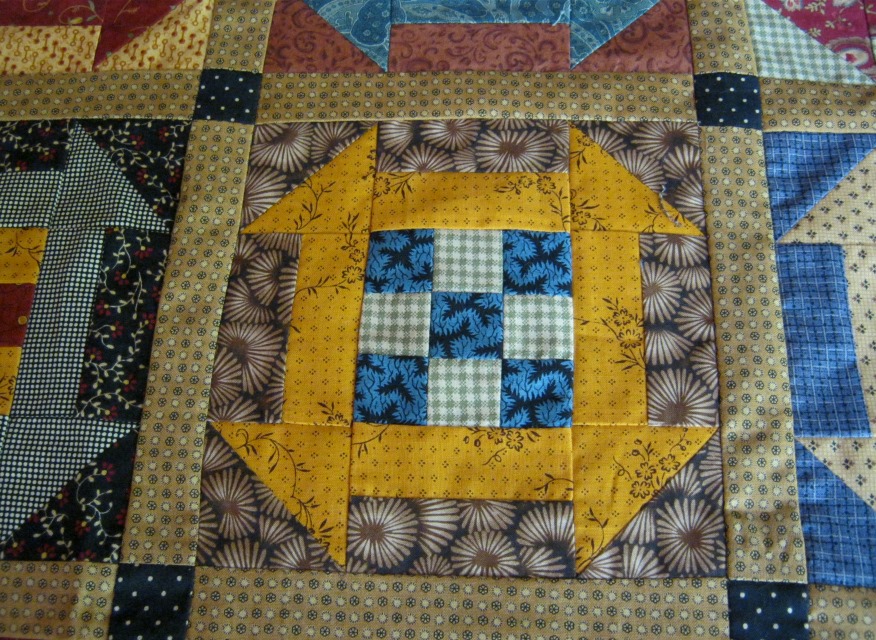 Photo via Bev Bryon
Study the red and teal collage above: Do the blocks appear to have continuity? Are they heavy in one colorway or a particular fabric? Is there a balance of large and small print fabrics? What about an equal proportion of lights and darks?  
More simply stated one might ask, "Do I have too many polka dots? Is the variety of reds pleasing, or should I add deeper red tones into future blocks? Do I need to introduce more gray fabrics?" A photo collage allows the quilter to take a critical look at the progress and plan ahead. Bev Bryon's red and teal quilt blocks certainly have a nice overall balance and appeal.
To track the progress of a project
The photo collage acts as a small design wall or a place to log your progress when making a sizable sampler or scrap quilt. The photo collage below offers an example of how you can use a collage to track your progress.
Photo via laugh yourself into Stitches*
Looking back at all your project
Lastly, a photo collage is the perfect tool for memorializing your year in quilts. Many photo-editing programs offer overlays for adding words in a variety of fonts, fun frames, textures and effects. 
Customizable books and calendars are readily available online, turning your photo collages into shared memories.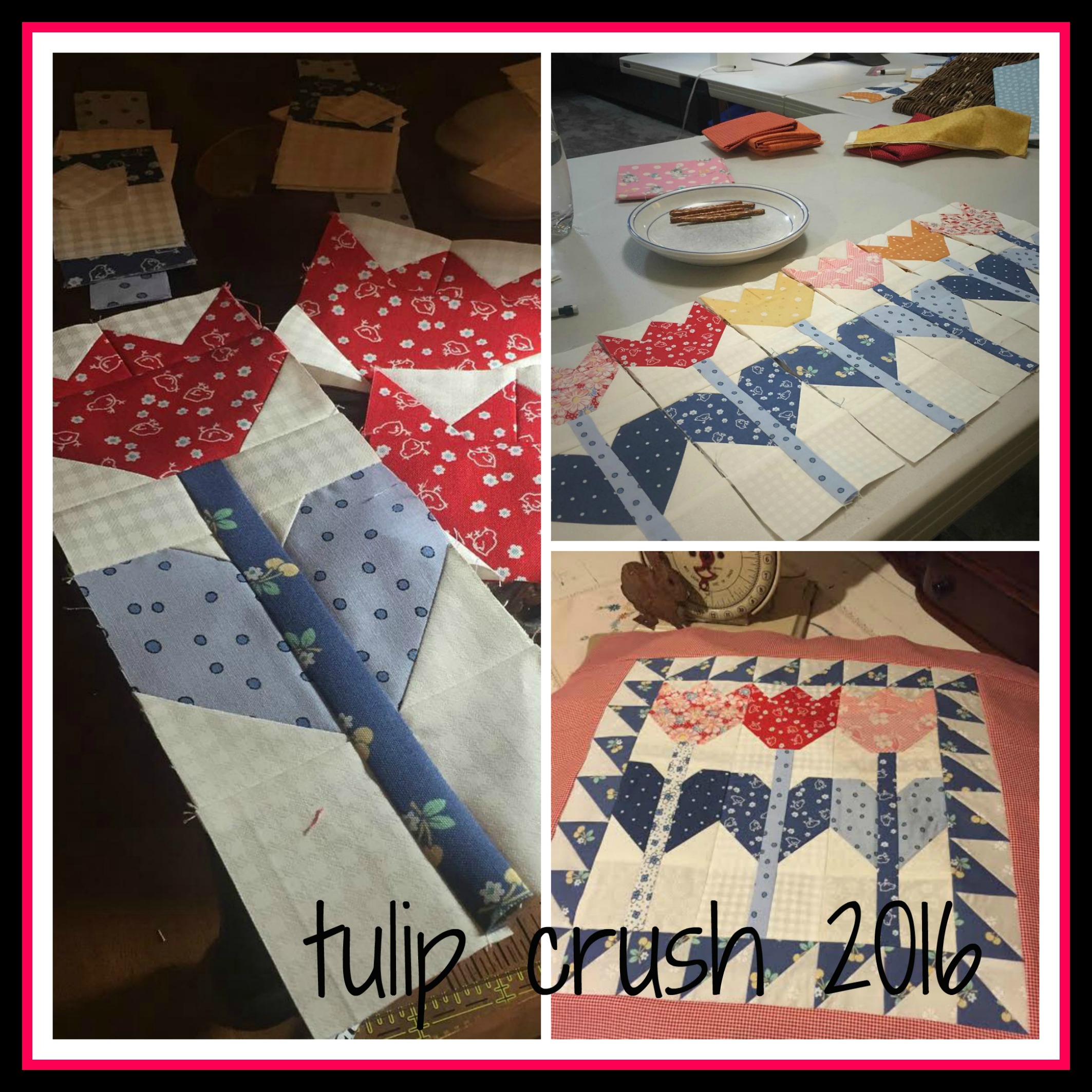 Photo via laugh yourself into Stitches*
How to make a photo collage
The big question: What's the best way to actually create a quilt photo collage? There are a number of online photo-editing programs available for free! Some are very simple to follow and intuitively friendly. I personally enjoy PicMonkey (I've created a free downloadable guide to using PicMonkey for quilting — get it here on Bluprint). If you're familiar with Photoshop, you could create a collage in that software, as well. 
Of course, you can always do it the old-fashioned way, too: Photograph your blocks or fabrics, print them out and arrange them on a bulletin board or poster board.
Want to Learn More Genius Quilting Tricks?
Download this FREE PDF guide to discover insider quilting tricks for making every project easy & efficient!Get My FREE Guide »