If you and your friends love to quilt, then you've likely heard of quilt block exchanges. These fun, swapping parties are a great way to come together and share beautiful quilts. From an overview of what a block exchange is to tips for hosting, I'm here to delve into the ins and outs of the quilt block exchange!
Follow these quilting exchange pointers to seamlessly share your quilt blocks amongst friends.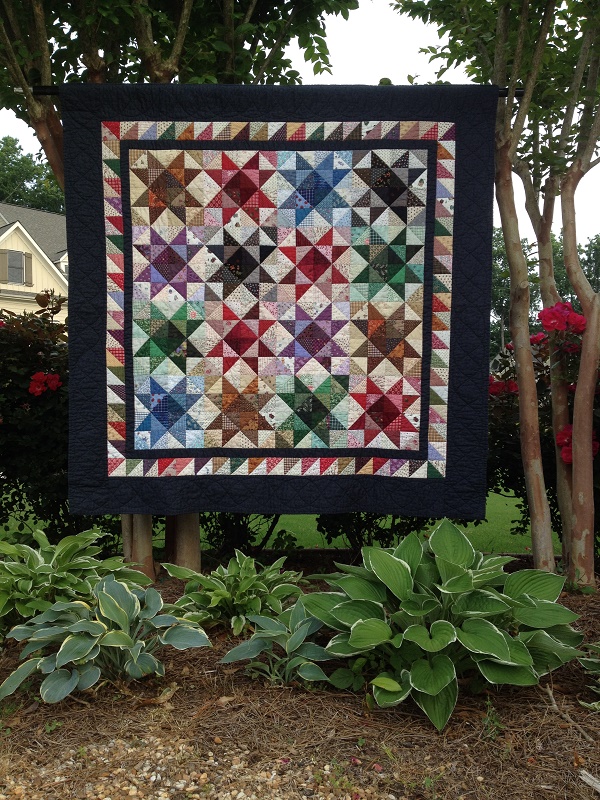 Lucky Stars quilt pattern via Craftsy designer Dianedkquilts
What is a quilt block exchange?
Quilt block exchanges, also commonly known as "block swaps" are a great way to get more variety of both color and fabrics when planning a scrappy quilt. Quilting is always more fun when done with friends, and this is a great way to get your friends involved in your next project without have to attend a quilting retreat. Block exchanges or swaps are very common among quilt guilds and bee groups, as well as online quilting groups.
It's a fun way to share an experience and gives sentimental value to the resulting quilt. Personally, I love looking at my quilts and recognizing which blocks were made by my friends.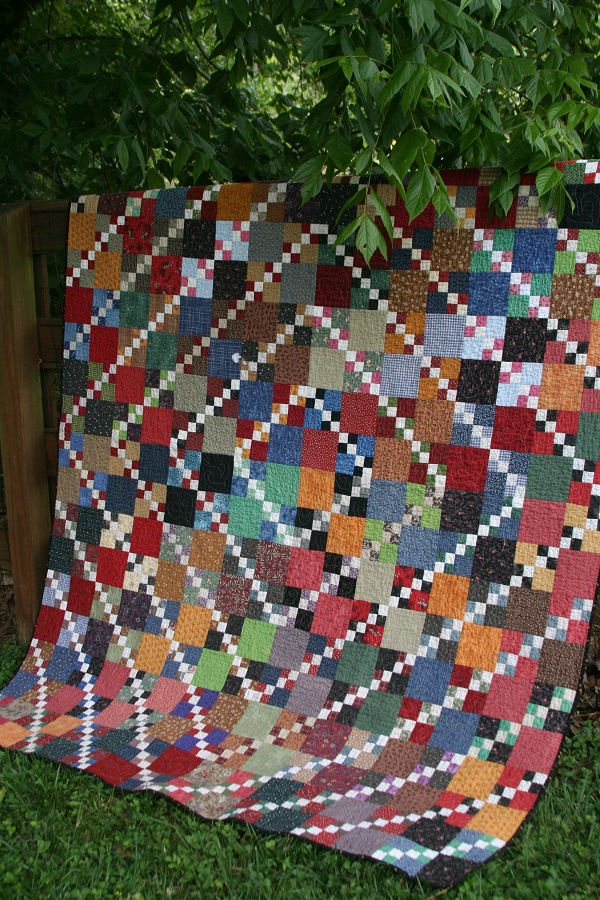 Spring Cleaning quilt pattern via Dianedkquilts
How to host a block exchange:
Hosting a quilt block exchange can be fun, but it also requires a few basic guidelines for success.
1. Be very clear with instructions for the block, including a photo of the finished block. Cutting and piecing instructions should be included, as well as pressing direction of seams or any other special notes that quilters might need.
2. Make specific deadlines or time frames in which to have the work completed. It's no fun to watch everyone exchange if one person is late or missing.
3. Have a method for exchange clearly defined. Will you be mailing the blocks, or meeting in person? Make arrangements for blocks to be delivered if the person can't attend the meeting.
4. As the leader, follow up on a regular basis with the group to make sure all blocks are on schedule. Also, be prepared to offer suggestions or solutions to any issues that may arrise.
5. Add incentive — and fun — to the exchange by having a way for the group to celebrate the completion of the exchange. Whether you have a little party, or a lunch date, or simply have a way of sharing the finished quilts (in person or with photos), the group will really enjoy seeing the results of their labor!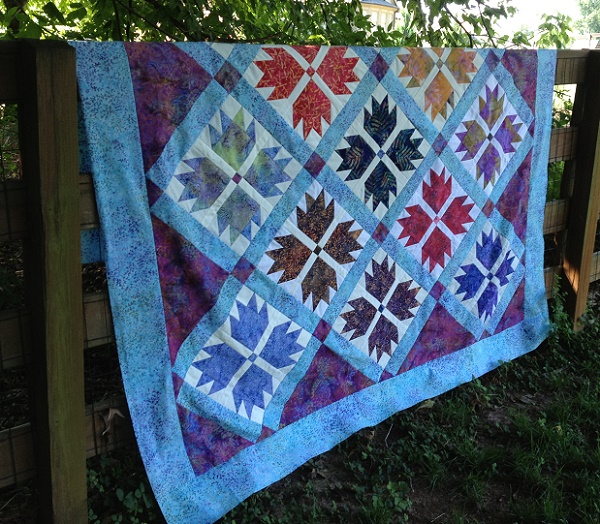 Plaid Paws quilt pattern via Dianedkquilts
Important things to remember when participating in an exchange
If you've never participated in a quilt block exchange or block swap, there are some basic things to remember. Each group will have their own set of "rules" but these tips will help ensure success and a happy outcome for everyone.
1. NEVER sign up for a swap unless you are completely committed to following through with it. Others are counting on you and are spending their time and talent on blocks for you, so you need to be prepared to reciprocate that effort.
2. ALWAYS do your best work. You want others to be pleased that they spent time on your block, so make sure you do your very best. Not everyone has the same skill level, and that's okay, as long as you do your best work, your swap partners will be pleased.
3. FOLLOW ALL THE RULES set by the leader. If the rules state that you are only to use a certain kind of fabric, respect that! Go out and buy some fabric if needed, but don't try to sneak in something and hope no one will notice. They will notice!
4. BE POSITIVE and encouraging to your fellow participants. This might be someone's first exchange and they may be feeling pressure. Always say thank you and find a way to compliment each block that you receive.
5. BE REALISTIC about your skill level. If you are a beginner quilter, sign up for a nine-patch or four-patch exchange, not a super complicated block that involves techniques you have never tried. Pushing yourself is okay, it's how we all learn, but jumping in way over your head won't be fun for you or the group. A little good judgement can be really critical to the success of the group.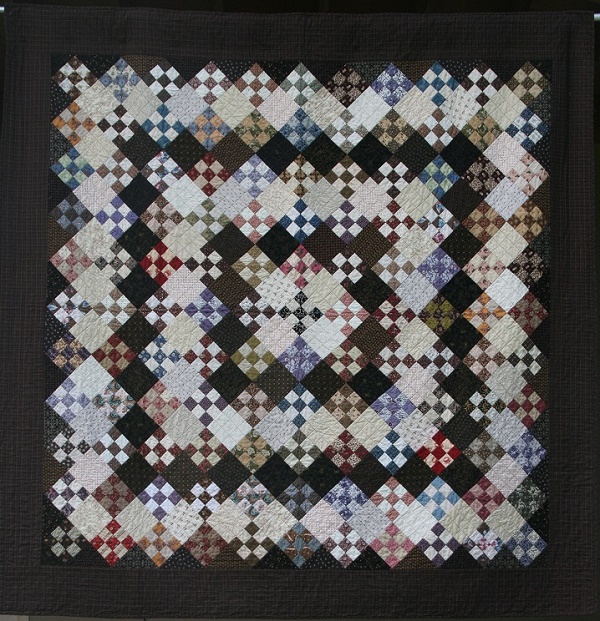 Cinco quilt pattern via Dianedkquilts
I've made more than a few quilts from block exchanges and they are some of my favorites! I love looking at the fabrics and blocks and remembering the sweet friends who made them for me. I also like knowing that my blocks are being loved by others too. It's a good feeling knowing that your work and the work of your friends will be together in the same quilt or project.
The connections that our quilting brings to our lives is by far more rewarding than any other aspect of quilting. Isn't is wonderful that we have friends who understand this crazy obsession with fabric and thread that we have?
Discover one-block inspiration for your next quilt exchange with the Craftsy class 3 Blocks 30 Quilts. Take your knowledge to your next quilt exchange and impress your friends with your creativity and style!
Do you participate in quilt block exchanges? What's your favorite part?