There's nothing like spending months on a quilt, poring over every last detail, only to rush through the final stages and mess up the binding. It's every quilter's nightmare, but it doesn't have to be!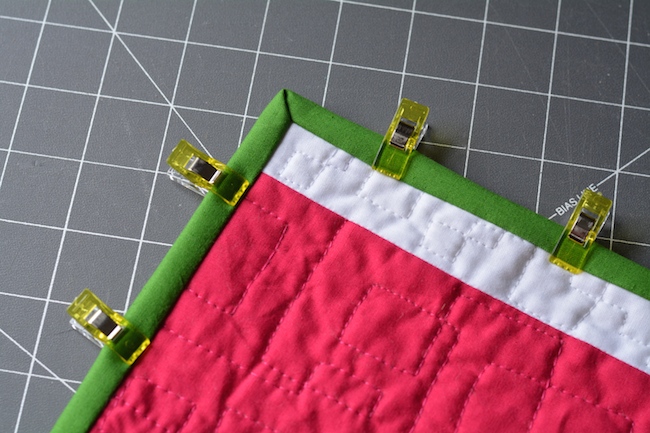 Do you want to improve your quilt binding technique, to get perfect mitered corners every time?
I recently picked up a few tricks that I'd like to share with you. Every quilter has their own tried-and-true method, but following these steps helps me to get sharp and precise corners on my machine binding. Enjoy this tutorial!
Before you get started…
Choose your binding width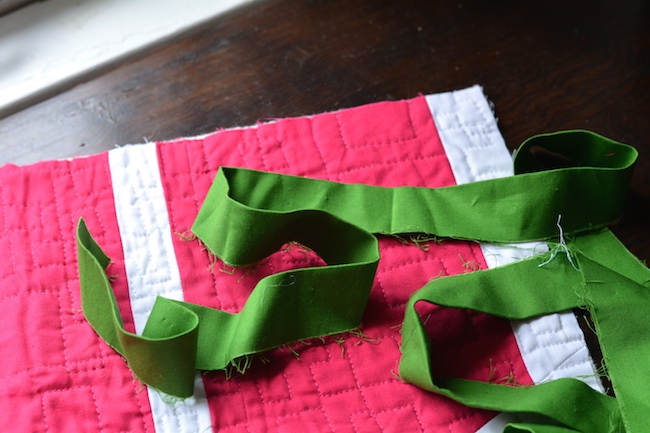 Prepare your quilt sandwich and double-fold binding. I'm using a straight-grain binding that is 2½" wide, and then I pressed it in half. My finished binding will be about 3/8″ wide. For tips on calculating your binding and preparing it from fabric yardage, check out this tutorial.
Use your walking foot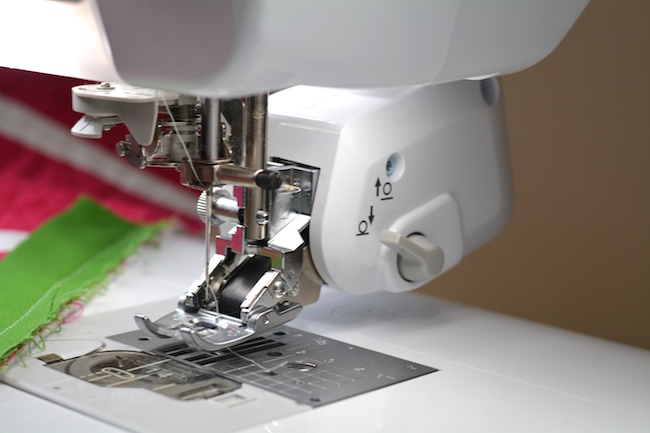 A walking foot will help keep your quilt layers and binding from shifting during sewing. Pictured here is my Baby Lock Digital Dual Feed foot, which helps multiple layers of fabric to feed through the machine evenly.
How to get perfectly sharp corners
If you're not sure how to start attaching your binding, start with this tutorial or this YouTube video. Come back here when you get to the corners!
Step 1: Stitch to the corner and pivot (pro tip!)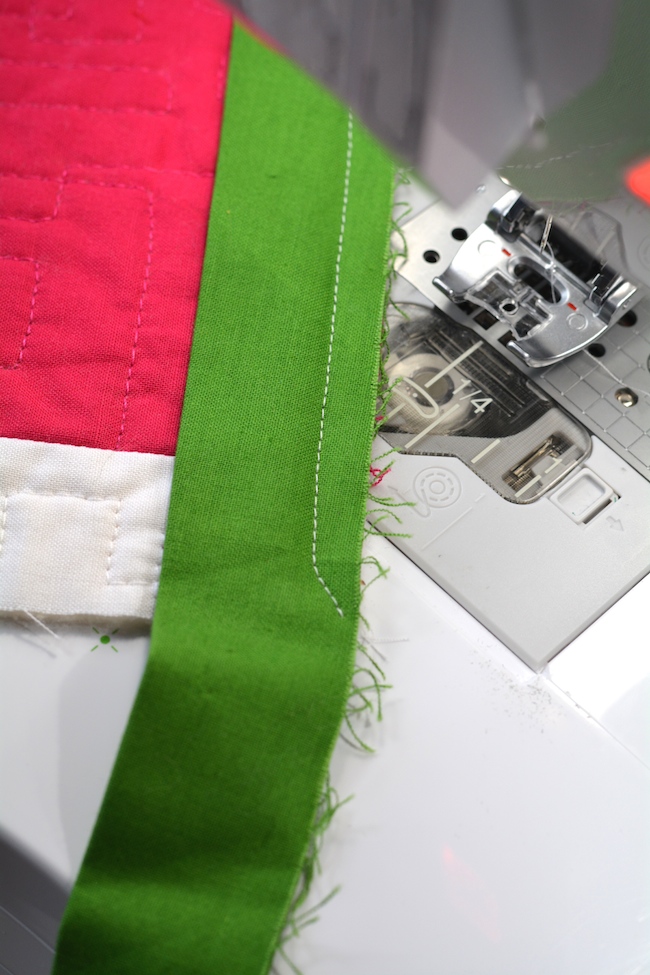 When you are ¼" from the corner, lift your presser foot and turn your project 45 degrees. Lower the presser foot and sew a 45-degree angle right into the corner. You can backstitch along this line for added durability before cutting the threads.
Step 2: Fold the binding back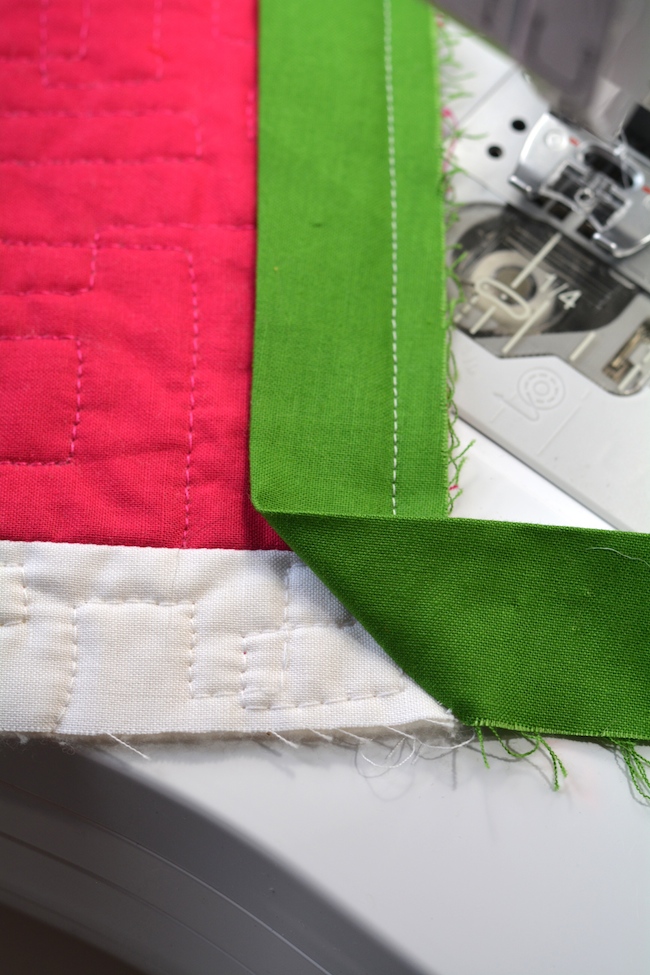 Fold the binding strip backward along the 45-degree line you've just sewn. Finger press.
Step 3: Fold the binding forward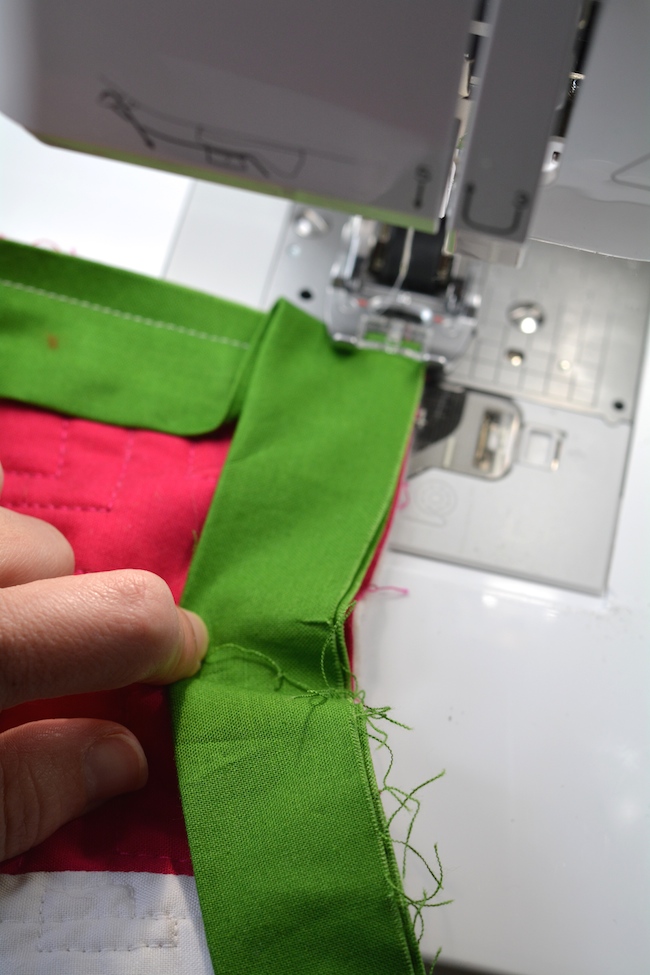 Keeping the fold from the last step in place, fold the binding strip forward. As pictured above, there should be a new 90-degree folded edge of binding that lines up with the raw edge you've just sewn along.
Step 4: Sew the corner in place
Place the quilt under your presser foot with the raw edge of the binding aligned with the edge of your quilt. Beginning at the top, sew right over your folded edge from the previous step, backstitch a few stitches, and then continue all the way down the edge until you get to the next corner. When you get ¼" from the edge, repeat Step 1.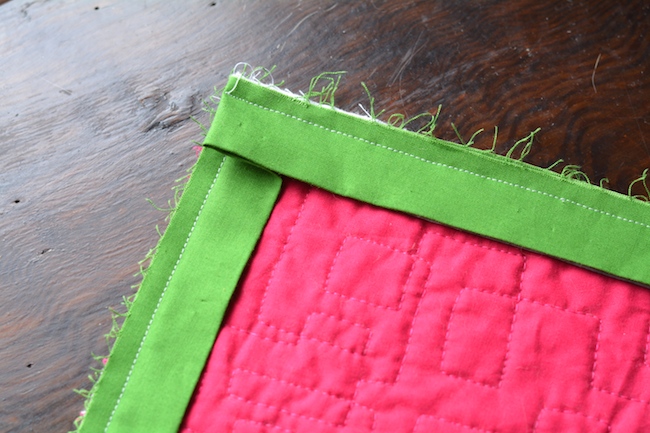 Step 5: Finish sewing around all four sides
This is what your binding should look like when you've sewn around all four sides of the quilt front.
 
Step 6: Trim points off the corners (pro tip!)

For a really nice mitered corner, use a rotary cutter or a sharp pair of scissors to snip off the very tip of the corners. The entire snip should be about ¼" across, and should not come too close to your seams. You can do this on all four corners of the quilt. When you go to turn your binding around to the back side of the quilt, this will help the corners poke out nicely because you've eliminated some extra bulk.
Step 7: Clip the binding around the back of the quilt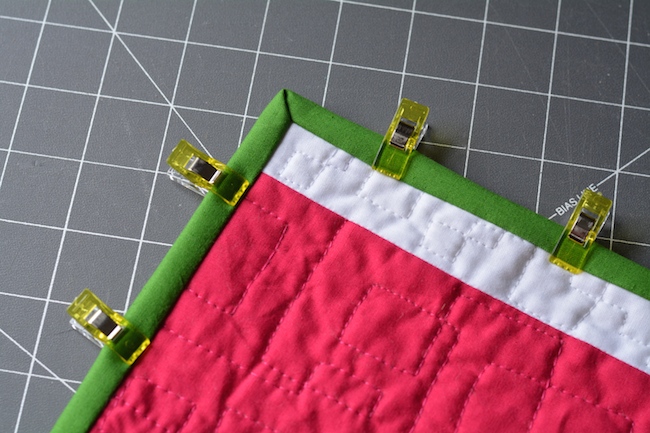 After turning your binding around to the back side of the quilt, secure with binding clips. Using your favorite method, hand or machine sew the binding to the back of the quilt.
You may choose to secure your mitered corners by sewing them together, but using the tips in this post, you'll find that it's not necessary. The corners will stay together just fine on their own! For tips on hand sewing your binding, check out this post.
What's your best tip for sewing perfect corners on quilt binding?
Up Your Game in 30 Minutes!
Learn essential quilt finishing techniques in a flash!Get the Tutorial