One of the best parts of our Quilt-Along — besides the captivating Flower Basket design, of course — is the bonus video tips from designer Kate Colleran. Inside, she shares some of her clever tips for more accurate, neater quilting.
Lucky for you, we're sharing a few of her smart quilting hacks right here!
Tip #1: Color Coordination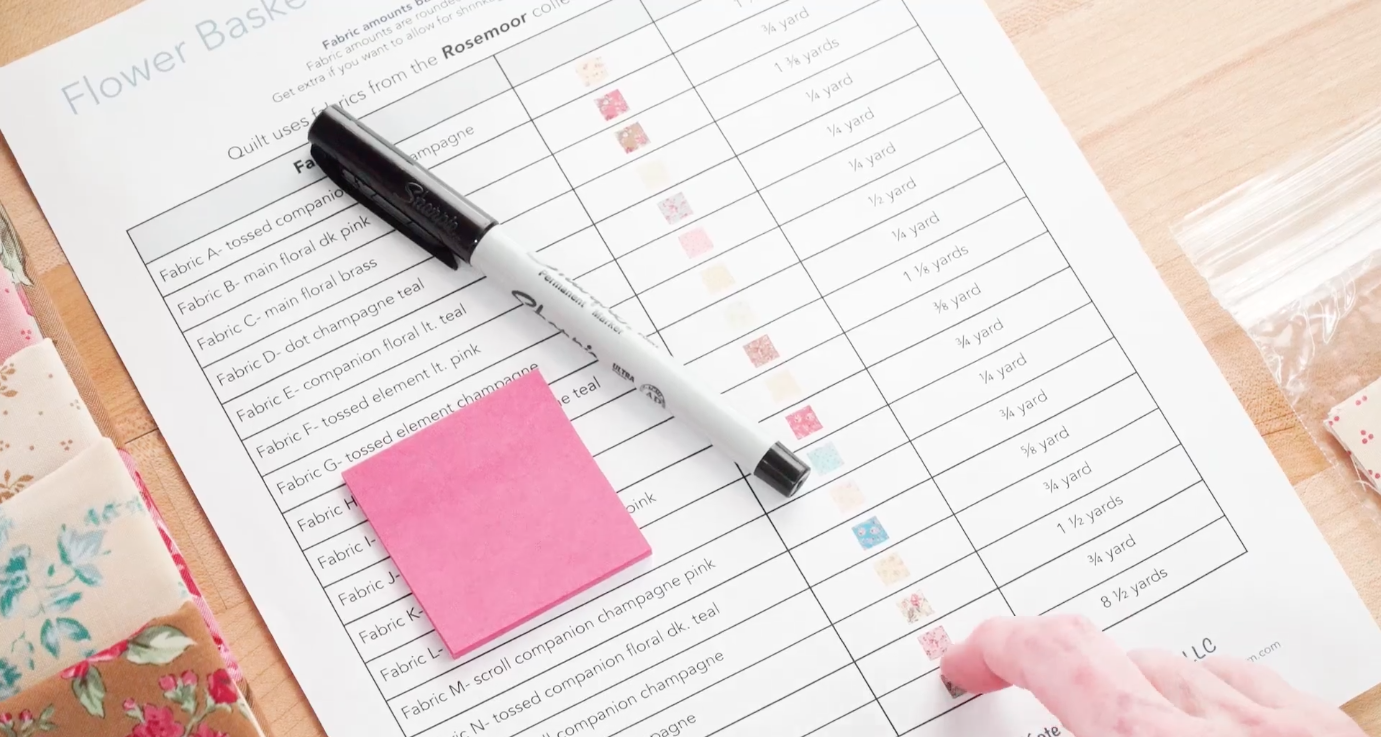 If you're working on a quilt with lots of fabrics, your first step should be getting those prints in order. First, peek at your color key and match each fabric to the key. Label each fabric following the key.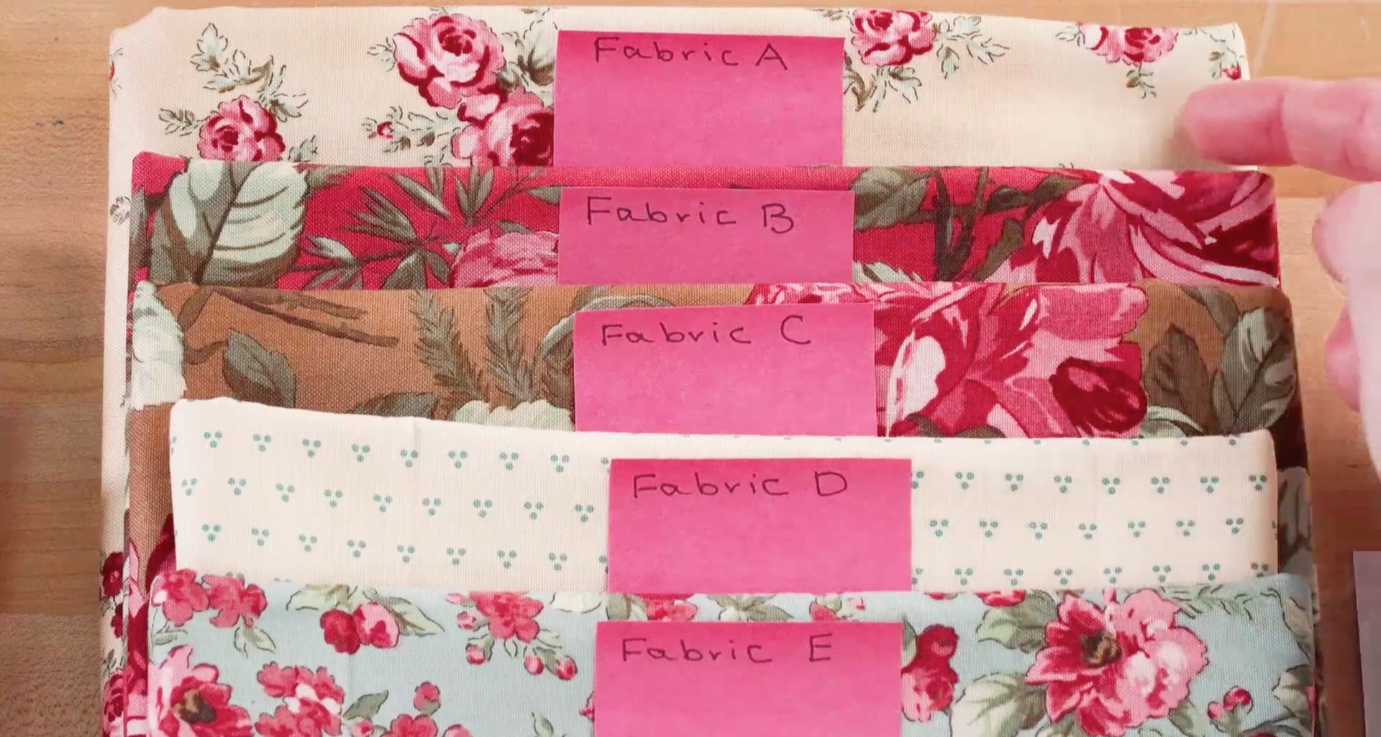 Then, organize the fabrics in cutting order (for example, A, B, C, etc.). This way, you'll always know that you're cutting the right fabric.
Tip #2: Play it straight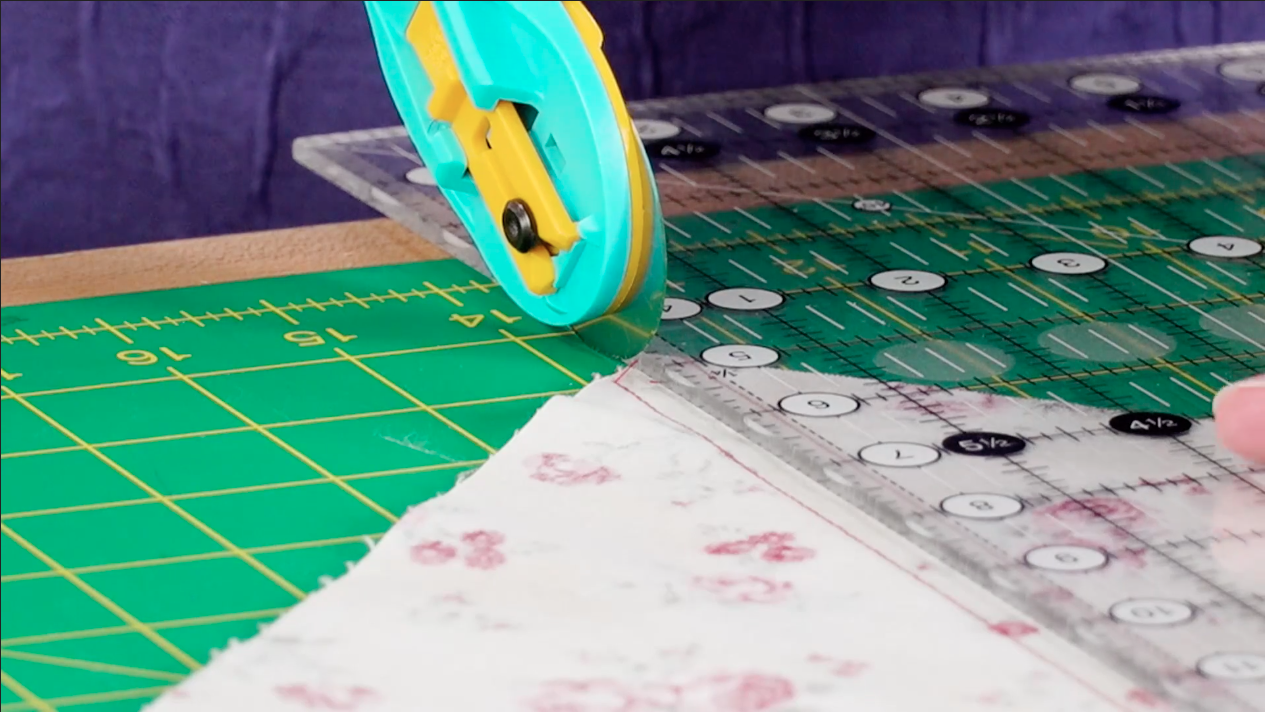 The secret to cutting a perfectly straight line starts with your rotary cutter. Here's how:
Place your rotary cutter at one end of where you plan to cut.
Holding the cutter in place, slide your ruler right up against the rotary cutter.
Then, adjust the other end of the ruler so it lines up with the opposite side of the cut line.
This method keeps the one end from shifting around as you align the other end.
Tip #3: Out in the open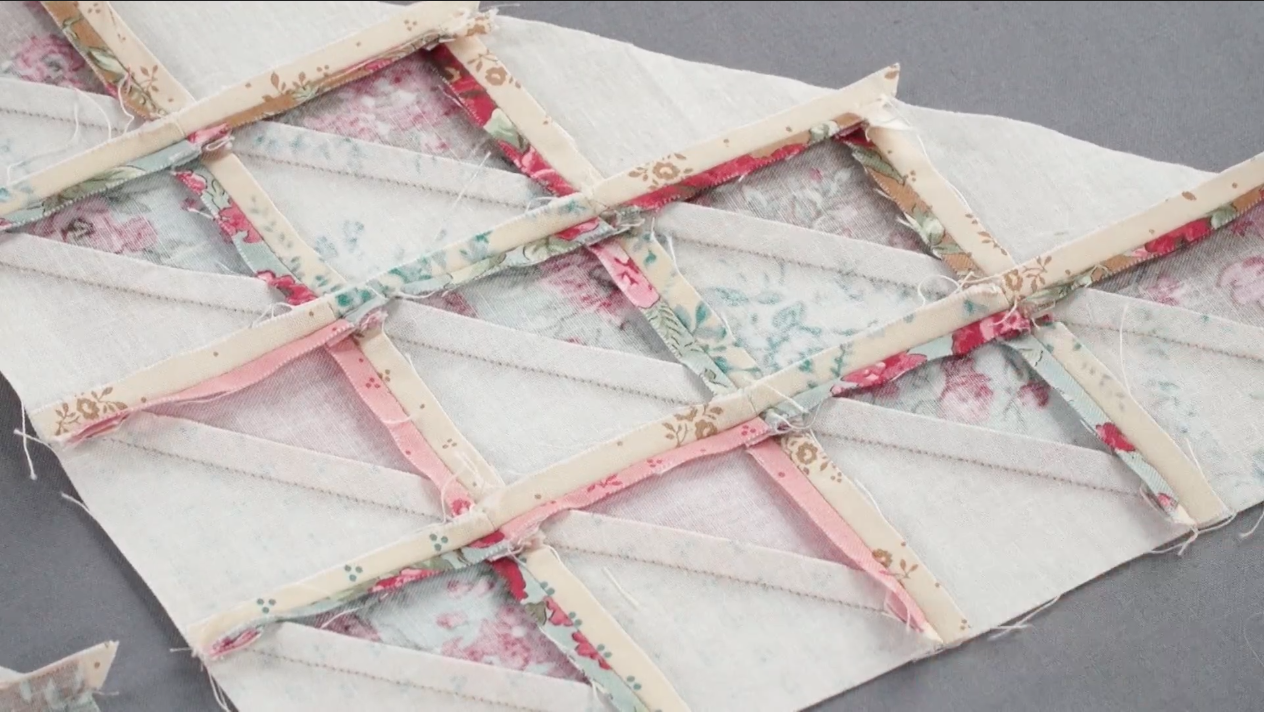 It may seem counterintuitive, but when you have a lot of seams coming together in one spot, consider pressing the seams open. If you press them all in one direction, you'll likely have a lot of bulk, and the block won't lay flat.
Tip #4: Pin perfection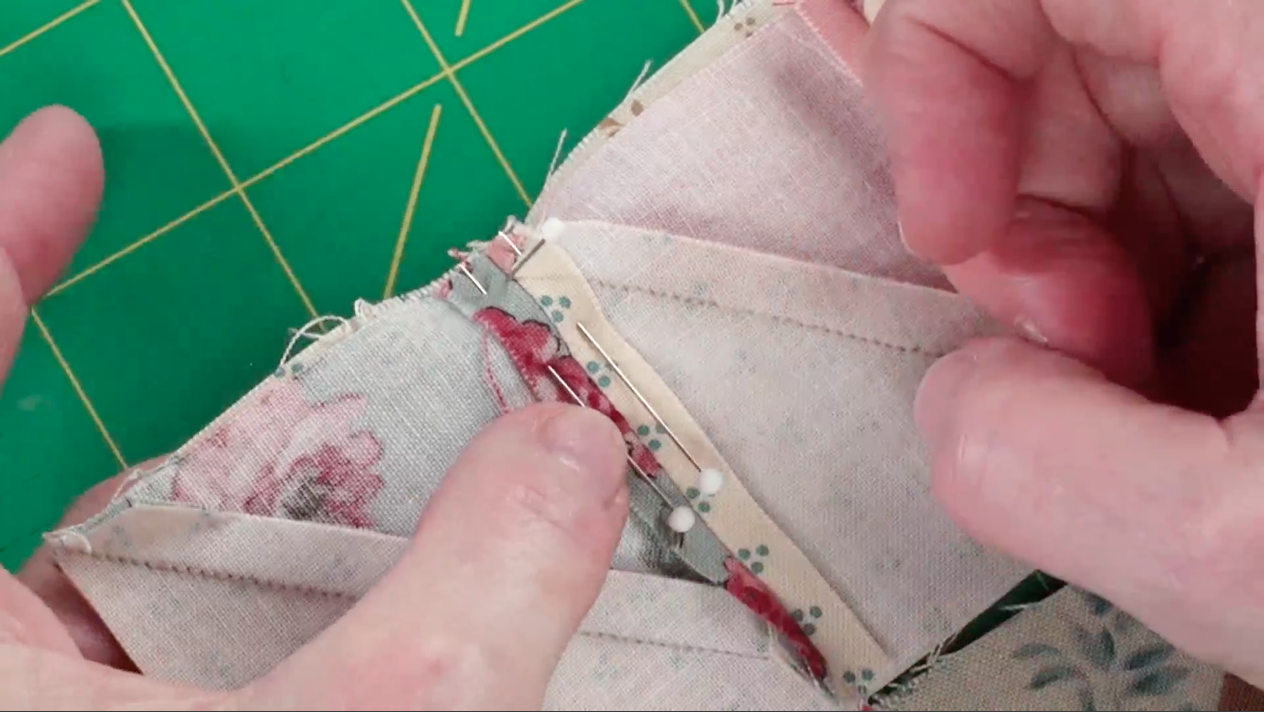 If you do press your seams open, aligning pieces may seem daunting. Luckily, this simple pinning trick can put your woes to rest: First, slide a pin through both seams to line them up. Then place two pins, one on either side of the seam, to hold the fabrics together. This way, your presser foot won't pull the piece apart when you go to sew.
Tip #5: Double up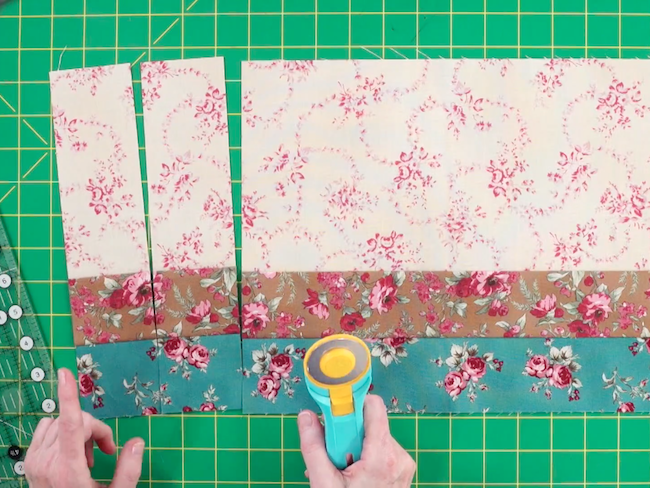 Make quick work of cutting strips by doubling up. For example, let's say you need 2½" strips. Start by cutting a 5″ strip. Then, slide your ruler over and cut the 5″ strip in half. This way, you'll have two 2½" strips without ever needing to pick up your ruler.
Want more tips like this?
Join our Spring 2017 Quilt-Along! As you make the Flower Basket Quilt, you'll also get exclusive video lessons from designer Kate Colleran and can access our fun-filled Quilt-Along community.