Our spring Quilt-Along kicks off this month, and the star of the show is Kate Colleran's lovely Flower Basket quilt.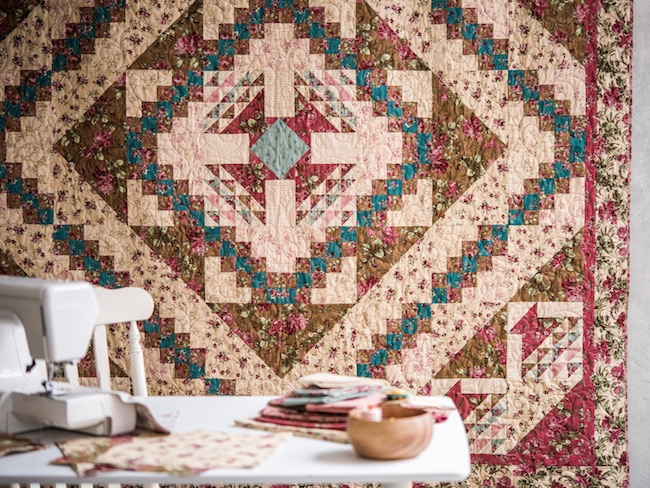 About the Flower Basket Quilt
It all started with the fabric. Inspired by the Boundless Rosemoor collection, Kate opted for a traditional design that shows off the fabric's floral aesthetic.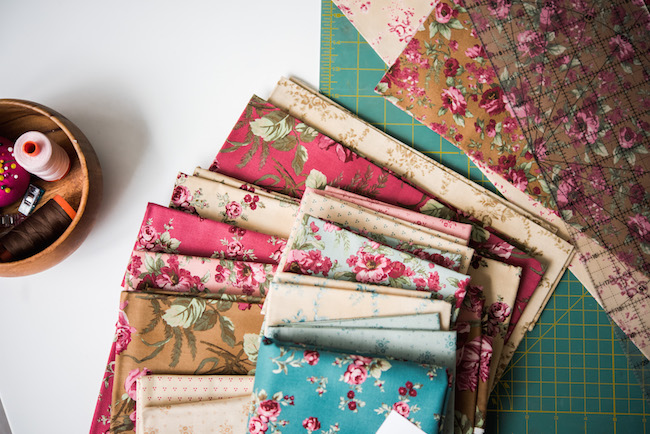 "I chose a medallion style that would allow me to create unique smaller blocks that build up to a strong design element," Kate says. "I love this style of quilt because the overall design draws you closer, and you can really enjoy the fabrics as you look at each block."
With only three blocks in the whole design, it's easier to make than it looks!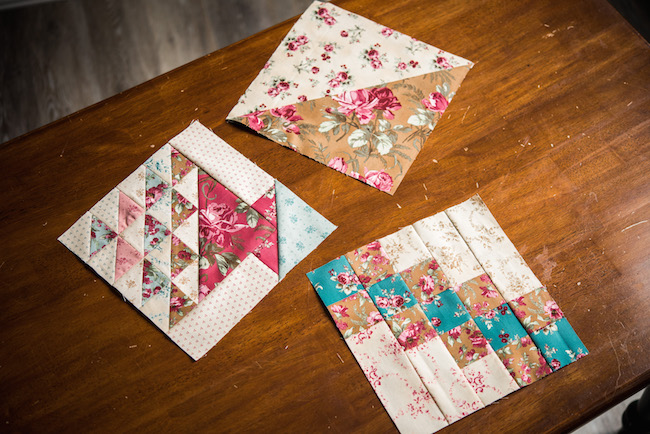 The larger half-square triangle blocks highlight the rosy fabrics, while still providing an eye-catching design element. And, they give you a chance to practice before you have to make all the small ones that line up together in the basket block.
Kate adds movement to the quilt with chain blocks. "I knew I wanted to teach this traditional block and show you how to make it more quickly by using strip piecing," Kate says.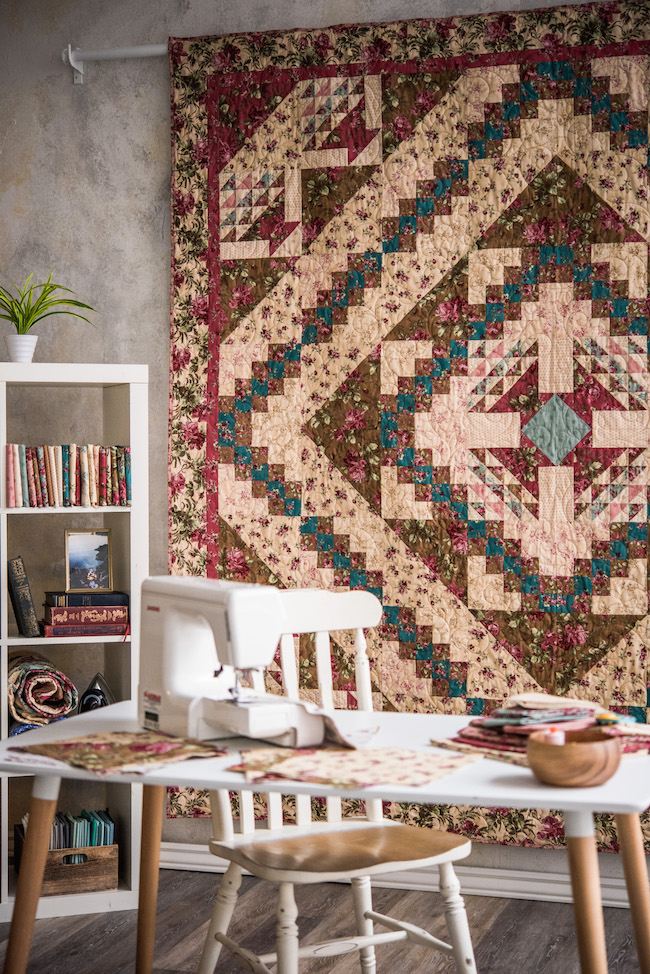 The really fun part? You can arrange the blocks in many different ways to easily customize your design. In fact, you can make a queen-size quilt or a twin-size quilt with a coordinating wall hanging.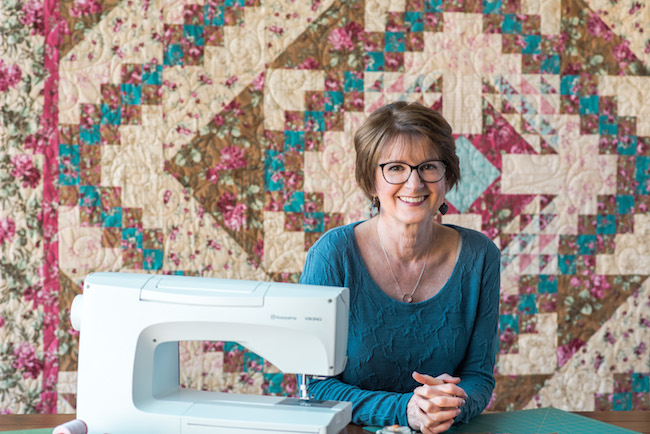 Each kit provides everything you need to make the top and binding, plus online video lessons where Kate shares tips for piecing each block. Grab yours today and create alongside a community of makers like you!