Sculpt, quill & die-cut cards with incredible dimension
Make your images pop off the panel with quilling, shaping and layering techniques! If you're ready to discover new tips and tricks for adding contemporary style to your cards, join me, professional paper crafter Cecelia Louie, for my online Craftsy class, Quilled & Sculpted Cards.
During class, I'll show you new ways to incorporate die-cuts, quilling and more into your next card project using tools and supplies you already have! Soon, you'll be able to create lovely dimensional designs, from a spirited owl and a monogrammed card with petite roses to stunning hearts and my award-winning quilled snowflakes.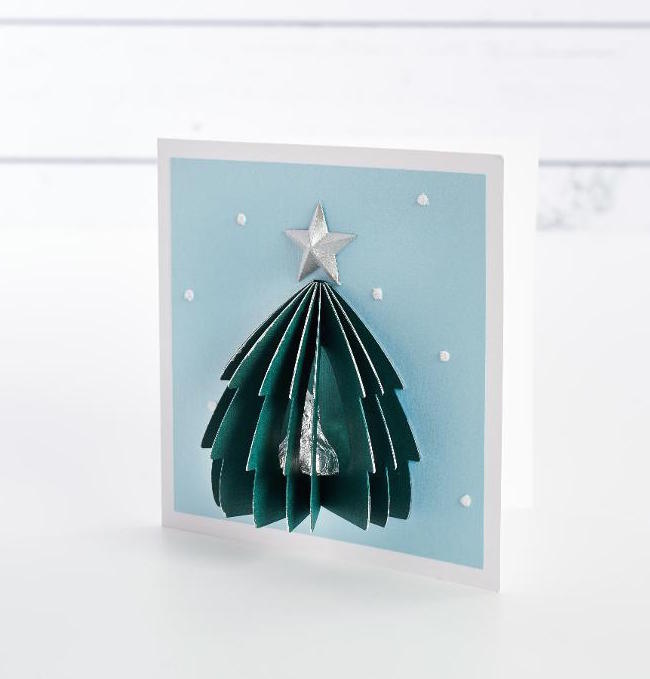 To begin, I'll show you a technique to turn flat die-cuts into impressive fanned 3-D designs. Then, you'll use this new skill to make a delightful tree card using the included downloadable cut files for your Cricut, Silhouette or digital cut machine. Once your tree is sturdy and stunning, I'll teach you a trick for adding flurries of fun snow to your projects.
We'll switch up the seasons as I show you how to design lifelike, crepe paper anemone flowers from start to finish. You'll learn how to structure, curl and shape the petals — even adding pollen embellishments to a quilled flower center for a realistic effect!
Next, we'll have a hoot designing lively owls. Using the class cut files, you'll learn techniques for layering and shaping paper that bring your winged creation to life. We'll even make quilled branches to perch your owl on! Along the way, I'll give you tips to troubleshoot tangled scrolls, rogue quill "tornadoes" and more.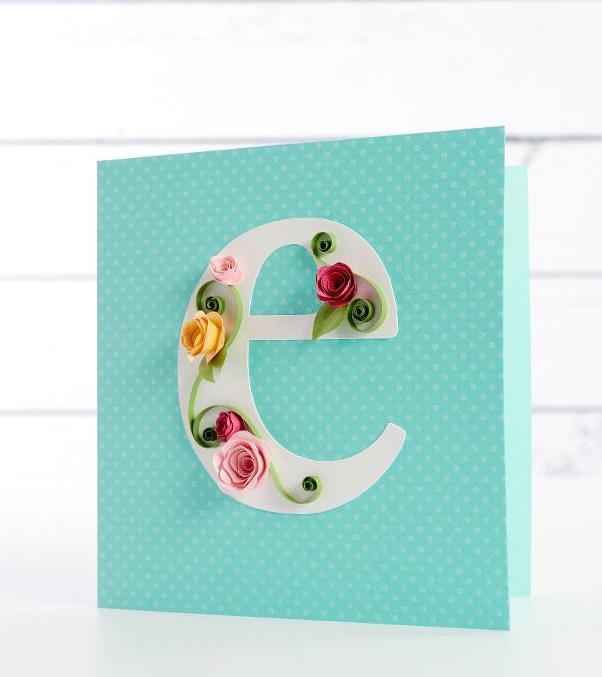 After you discover tips to tame your dimensional designs, I'll help you fill your cards with a variety of beautiful blooms. You'll create quilled daisies and buds with cut files of your choosing, form vines to fill in among your flowers, and learn how to arrange them for a natural, cohesive look.
Now that you know how to make fantastic florals, I'll show you how to add the perfect personal touch to cards and gifts. Using my quick quilling techniques, you'll design delicate roses, shaped leaves and rounded petals for a dazzling monogrammed card. For larger designs or stunning shadow box displays, I'll teach you simple techniques to create blossoms of all sizes.
Do you show your love for family and friends through thoughtful card creations? You'll learn how to make quilled hearts for the perfect genuine touch. Whether you want to make an airy heart or one full with quills, I'll show you techniques for each. Then, fall head over heels for my simple design variations and tips for perfectly placing your hearts on a card — here's a quick preview from this class lesson:
Lastly, we'll complete the class by creating my charming quilled snowflakes. You'll discover how a few simple shapes can make an impressive design everyone will marvel over — and learn my trick for perfect alignment of these symmetrical shapes.
Join me in Quilled & Sculpted Cards to learn colorful, sophisticated and modern quilling techniques to add to any paper project!
About the instructor
I discovered my passion for paper through origami when I was only 6 years old. Now, I'm a graphic designer during the day, but by night, you can find me playing with paper. To help fellow paper crafters on with projects they'll love, I wrote the book Pretty Quilled Cards. I also enjoy teaching workshops near my home in British Columbia, Canada.
I'm thrilled to introduce paper quilling techniques on Craftsy, because I know you'll be able to see every curl, twist and roll in close-up, HD-quality videos. Remember, you can access these lessons anytime and anywhere your paper passion takes you.
I can't wait to see you in class and help make all your future projects pop!
Join us in Quilled & Sculpted Cards »
Cecelia Louie | Craftsy Instructor