Is it okay to admit that I'm just a wee bit excited for summer to fade into fall? Don't get me wrong, I've loved the long days, the warm air, the beach days and the produce. Oh, the produce. But I'm looking forward to cool evenings, nightly fires in the fireplace, simmering pots of soup and the kids in school. There, I said it. Not three months ago I eagerly anticipated the routine-less days, the casualness of it, days to do nothing and then I realized I had stuff to do and suddenly became cruise director for three little ones who grow bored quite easily.
So three cheers for routine, quiet houses during the day and after-school snacks. Yes, I'm so excited that I'm already planning our snacks. But you know, I've been down this road before, I know the tune to this song. They come bounding through the door, throw their bags on the floor, toss off their shoes and are ravenous. So let's start the school year off right with a few quick snacks your kids (and you!) will love.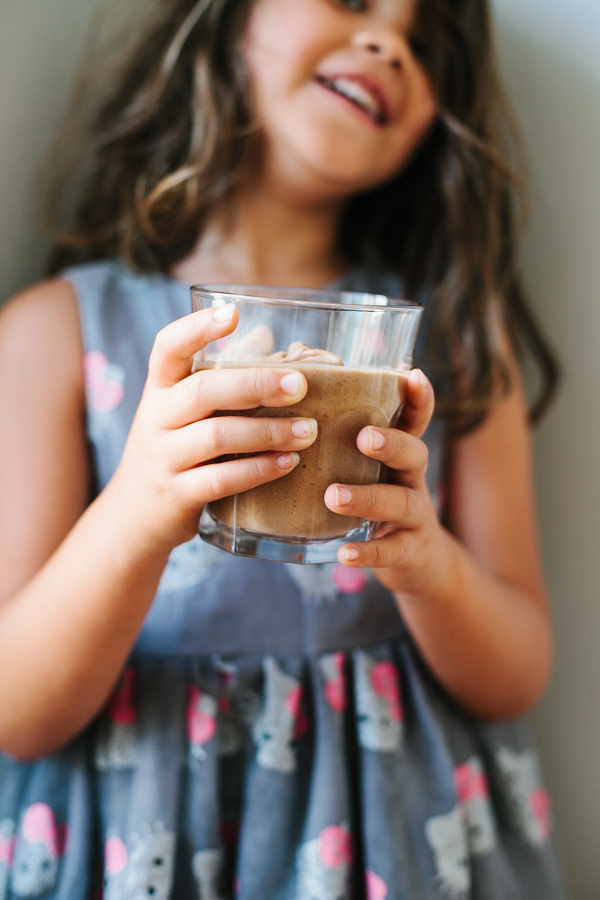 Cheese dip
The first snack is a super simple cheese dip. Cheese is a great snack as it is loaded with protein and no sugar. This dip makes a more momentous occasion to a snack of cheese and gives us all the excuse to eat those buttery crackers we all love so much.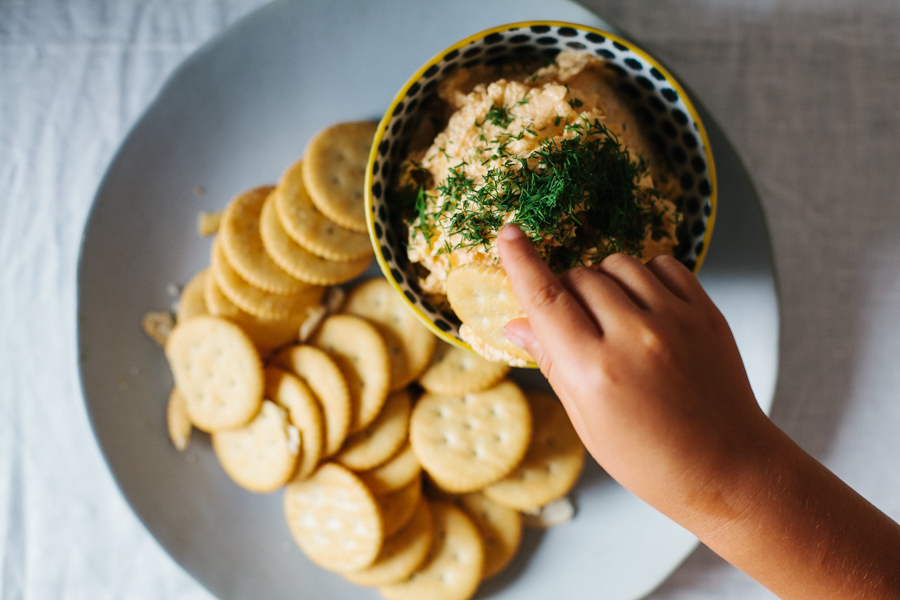 Ingredients:
1/2 cup mayonnaise
8 ounces cream cheese, softened
2 cups grated sharp cheddar
1/2 teaspoon hot smoked paprika
1/2 teaspoon kosher salt
1 tablespoon chopped fresh dill
Directions:
Combine the mayonnaise, cream cheese, cheddar, paprika and salt in the bowl of a food processor. Blend well to combine.
Place the dip in a bowl and top with the dill. Serve with crackers.
Leftovers will keep in the fridge for up to one week.
Popcorn trail mix
This snack really doesn't need much of a recipe but it's there if you need it. We always have popcorn for a snack but my 4-year-old loves it when I hide treats in the bowl of popcorn for her to find while she's eating. That's where this idea came from. That and I wanted to add a bit more heft to a regularly occurring snack.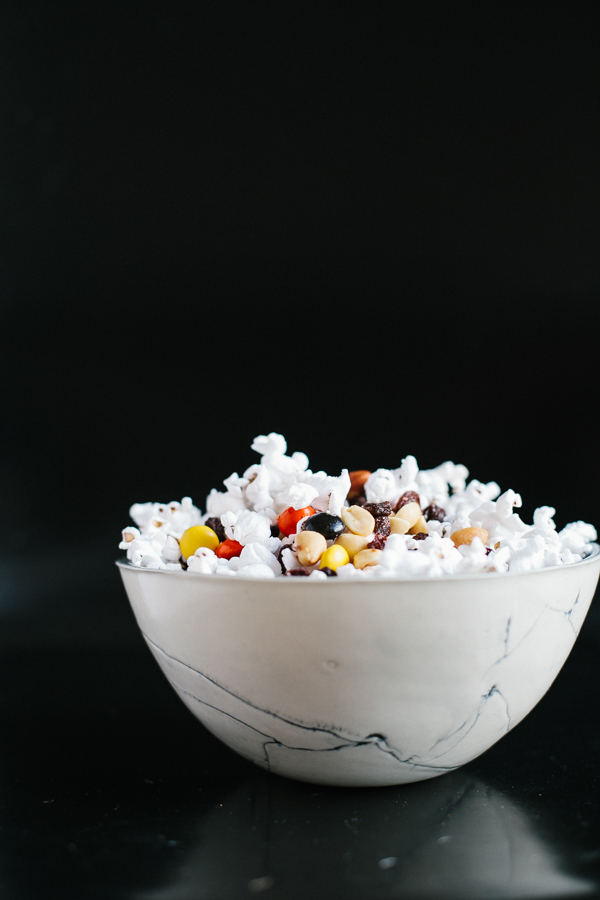 Ingredients:
1/2 cup popcorn kernel
3 tablespoons melted butter
Salt
2 cups trail mix
Directions:
Pop the popcorn using your favorite method. Drizzle the melted butter over the popcorn and season generously with salt. Add the trail mix and stir to combine.
Cocoa-coconut-date shake
If you ever dream of having milkshakes for breakfast then I have your solution. These date shakes were created after experiencing an actual date shake in Southern California where the dates are abundant. Knowing that I needed more date shakes in my life but didn't need all the ice cream that came with it, I developed this recipe in its place. And you know what? I think I may like this one even more. Even without the cocoa powder it is rather indulgent. Some people like to add a banana. I tend to keep it pretty simple.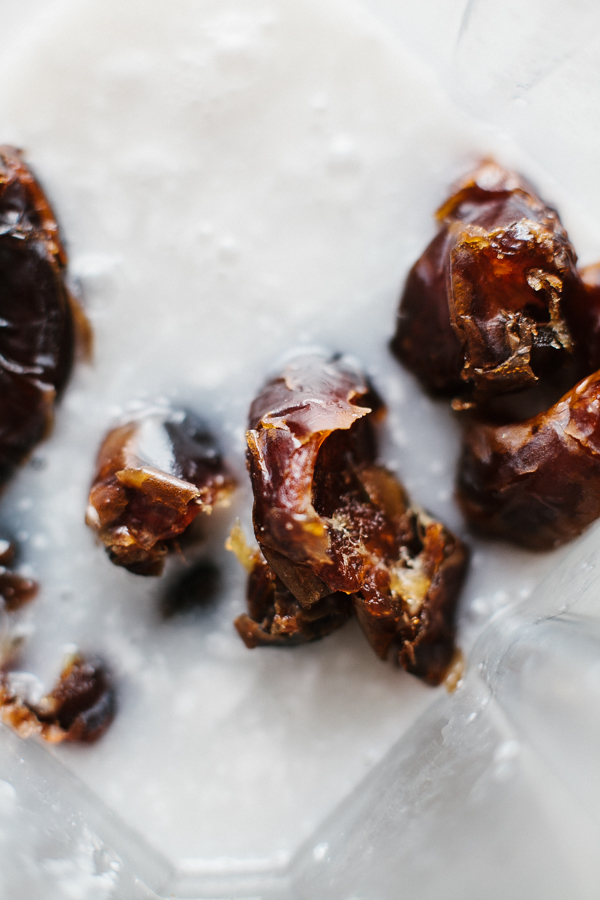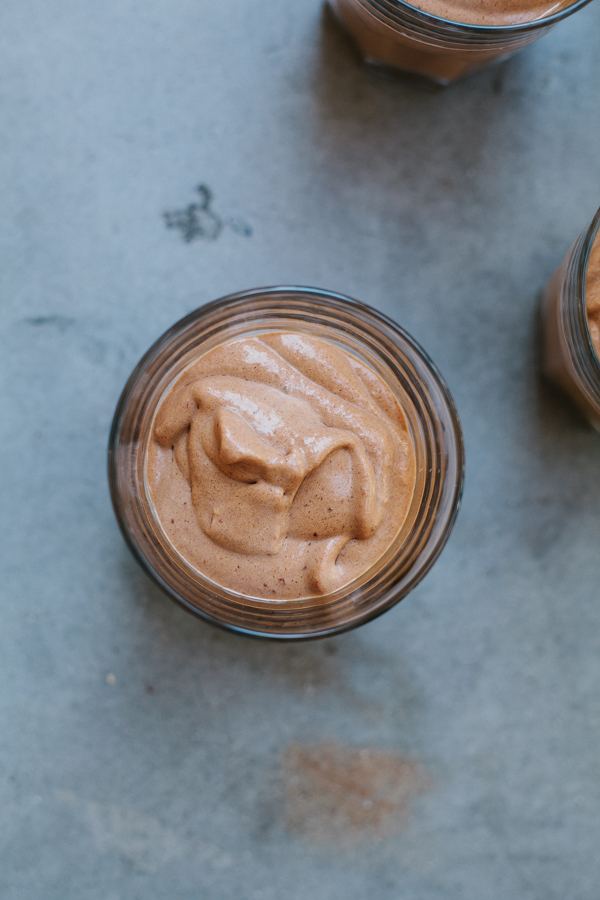 Ingredients:
1/3 cup creamy peanut or almond butter
6 pitted, soft medjool dates
3/4 cup coconut milk
2 tablespoons cocoa powder
1 1/2 cups ice
Pinch salt
*This recipe serves 2
Directions:
Combine everything in a blender then blend until completely smooth.