Do you love quilting beautiful patterns but don't have the time to spend months and months on one project? Do you have so many quilts on your list that you feel like you'll never be able to make them all? Try making some quick quilting projects that you can finish in a relatively short period of time!
Here are 5 ways to speed up the quilt-making process:
1. Use precut fabrics

Precut squares, available in Craftsy Supplies.
When much of the cutting has already been done for you, you can get right to the fun part — sewing! Along the same lines, it's fun to work from quilt kits where all of the fabrics have been chosen for you and are beautifully coordinated, allowing you to jump straight into the project without having to spend a lot of time and effort choosing quilting fabric. Some kits have the pieces precut ahead of time, while others include easy directions on how to cut fabrics that are included in the kit.
2. Let the fabric do the work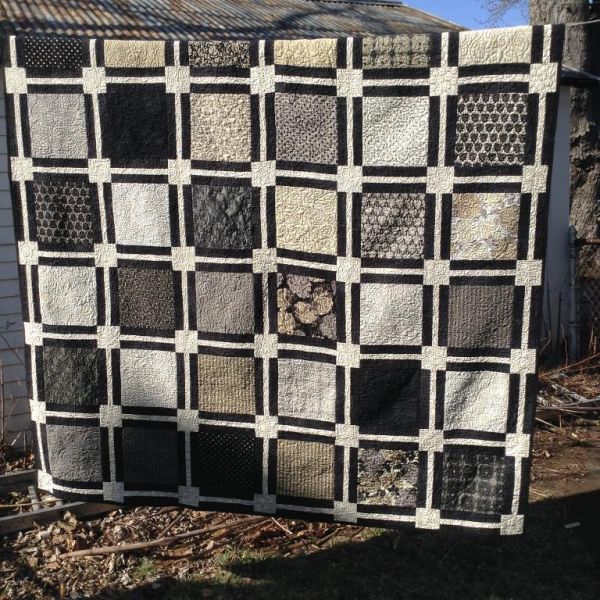 Easy Layer Cake Quilt Pattern by Craftsy Member Ricky Wilks
Choose quilting patterns than incorporate large pieces where you can show off a favorite fabric or collection of prints as the focal point of the quilt. It's fun to piece large blocks that show off the fabrics to their best advantage. Not only will you get to admire your pretty pieces, there will be fewer blocks to sew!
3. Assembly line sew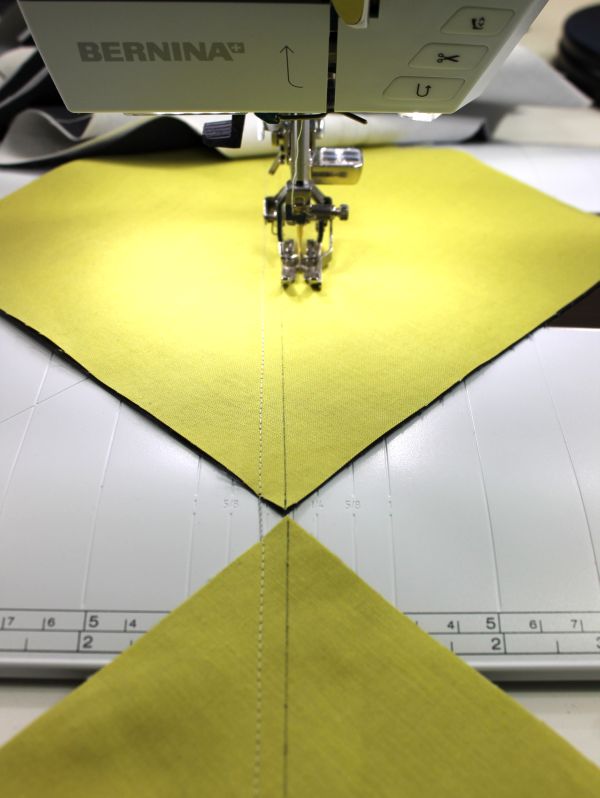 Chain piecing photo via Christa Quilts.
Some quilters like to start and end every session of chain-stitching with another project cut from scraps that otherwise might have been thrown away. If you trim up your leftovers into useable squares and strips before you put them away, you'll accumulate enough scraps for a free quilt in no time. It's like you are making two quilts at one time for twice the fun.
4. Machine quilt your quilts
Machine Quilting the Abacus Quilt. Pattern available via the Craftsy Pattern Store.

Not only is machine quilting much quicker to do that traditional hand quilting, it's a great way to add depth and dimension to your quilt. You can incorporate large-scale designs to get a quilt done in a hurry. Apply some creative walking foot quilting to add graphic texture to your quilts with straight or gently curving lines.
5. Use a die cutting machine
One of my favorite ways to whip up a quick quilt is with the help of a die cutter. I recently finished a quilt made from fused and machine-appliquéd circles. It only took me about 30 minutes to cut all the circles with the help of a die cutter. Plus, they were perfectly round! With the growing popularity of die cutters and perfectly formed shapes to cut, you can finish more quilts quickly and move on to the next project.

Learn Eleanor Burns' tips and techniques in Craftsy's Quick & Easy Quilting class. Enhance your patchwork skills and create gorgeous, accurately constructed quilts in less time!

Sign me up!
What is your favorite way to make a quilt in a hurry? Please leave a comment and add some of your favorite tips and tricks to the discussion!