So you waited until the very last minute to start crocheting holiday gifts. It happens! You could gift a half-completed afghan, or maybe try crocheting so quickly that smoke rolls off your hook. But we have a better option. Why not try a few of these quick crochet patterns? They'll make perfect last-minute gifts!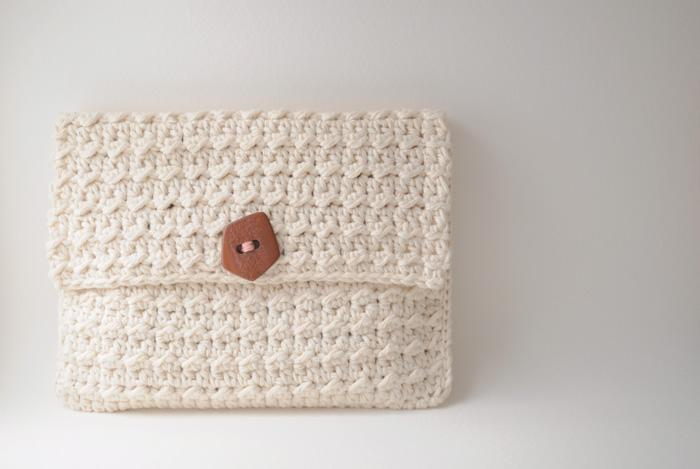 Photo via Craftsy member NyLA Love
Crochet clutch
This is a small clutch that packs a lot of punch. The lining is optional depending on how much time you have. The stitches are tight enough that you can leave it out and still gift the clutch! And since gauge isn't super important, you can pull the yarn for this project right from your stash and save time by avoiding a trip to the yarn store.
Photo via Craftsy member GlowCreek
Corset crocheted cuff
This cuff makes a great gift for so many reasons. Not only is it quick, but you don't have to worry about the fit. The intertwined ribbon ensures the cuff will fit any wrist size. The ribbon itself can instantly change up the style of the cuff, so find one that matches the style of the recipient (you might even have it in your supplies already!) and start crocheting.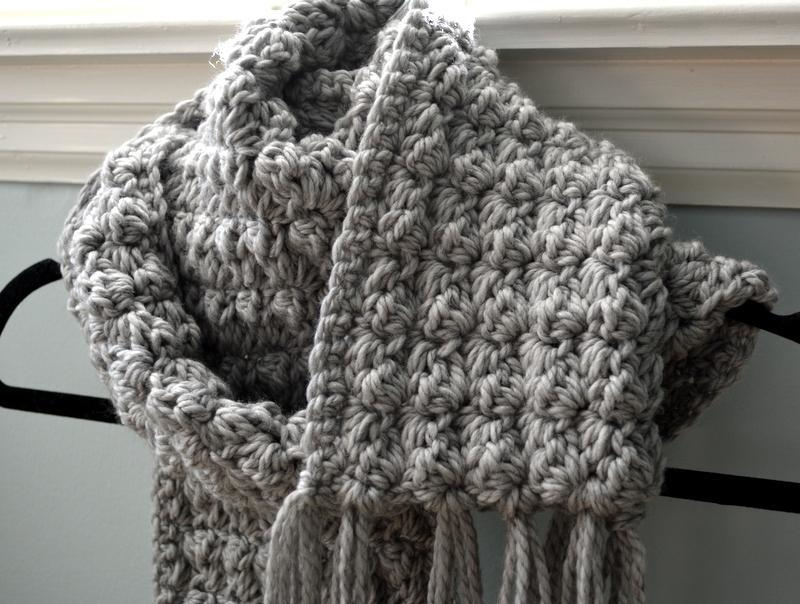 Photo via Craftsy member Modern Grace
Cozy crochet textured scarf
It's probably obvious why this scarf is on the list of last-minute, quick crochet gifts. Look at those huge stitches! Luckily, huge stitches translate into a quick project — and lots of cozy warmth for the recipient of the scarf. Skills in single crochet and half double crochet are all you need to whip this one up. Fringe is optional — don't worry about adding it if you don't have enough time.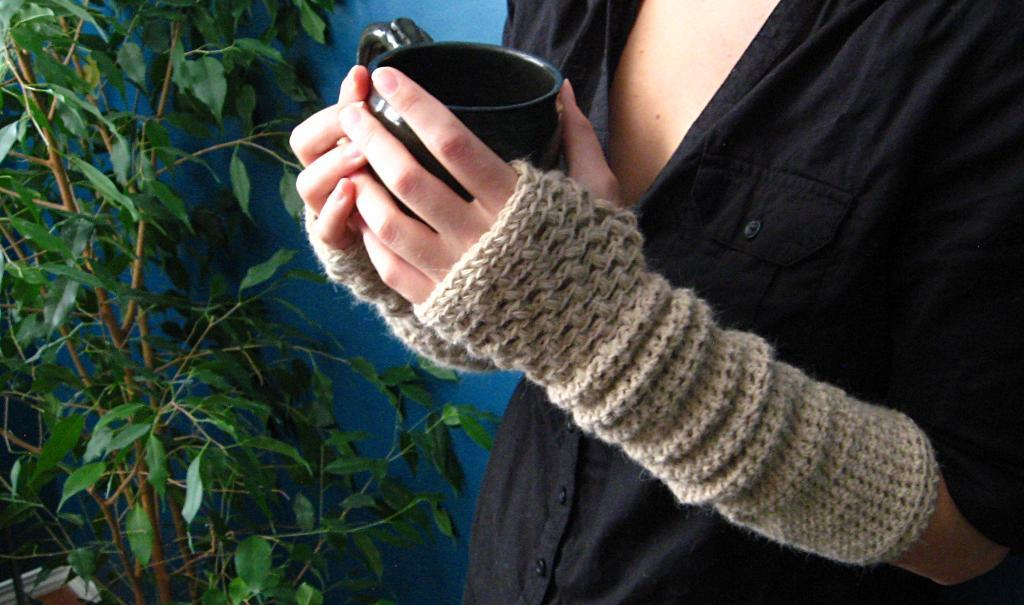 Photo via Craftsy member kraftling
Slouch arm warmers
This is the perfect gift for those friends who just can't let go of their short-sleeved tops, even when it's below freezing outside. This pair of arm warmers works up quickly. Because they're fingerless, there's no crazy shaping to worry about.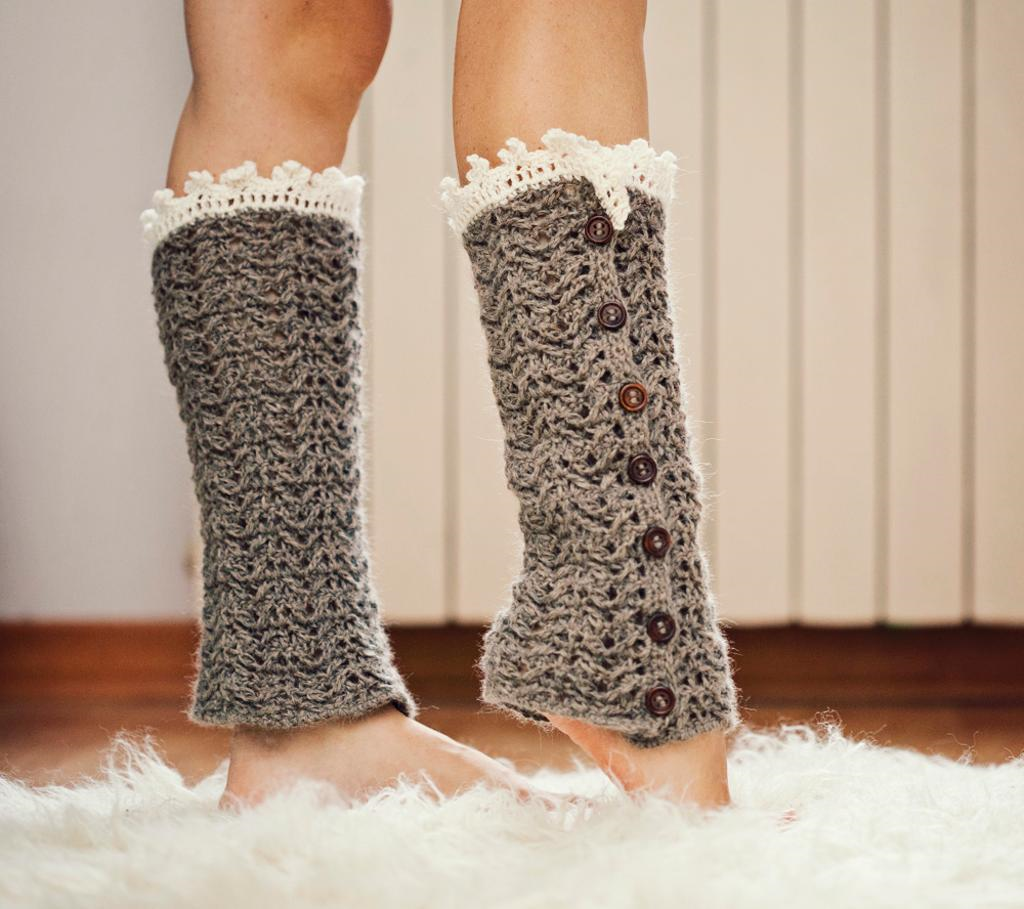 Photo via Craftsy member MonPetitViolon
Luxury leg warmers
This pattern comes in a range of sizes from child to adult so you can crochet the leg warmers for nearly anyone on your list. The number of buttons is up to you. Don't plan for too many buttons if you don't think you'll have time to sew them all. Not feeling frilly? Save time and skip the lacy border.
When holiday stress brings you down, close your eyes and think about what you're going to do after all the last-minute insanity ends.
One of the stress relievers on my post-holiday list is a Craftsy crochet class. The new year is the best time to learn a new skill, so why not check out Shuttle Tatting with Marilee Rockley? You'll learn a new technique that can help you create all kinds of beautiful jewelry, which will make fantastic gifts for next year — you know, the year that you don't wait until the last minute to start crocheting gifts.
You might also enjoy our list of 10 gift ideas for people who crochet. Knitters, be sure to come back to the Craftsy blog on Thursday for a roundup of last-minute knitted gift patterns![/box]
Are you giving any crocheted gifts this year? What did you make?