Join Bluprint and the many great crafters in the Bluprint community in #Crafting4ACause and make a quick crochet blanket to donate to Project Linus. We're here to help, with inspiring photos and links to some of the quickest crochet blanket patterns here on Bluprint.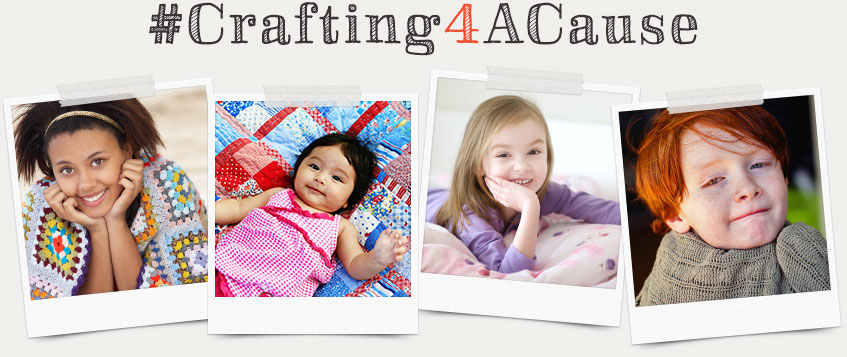 #Crafting4ACause with Project Linus
Project Linus brings handmade blankets to children and babies in need. The Bluprint community is working together to crochet, knit, sew and quilt blankets to give to this important cause. There are more than 9 million crafters in the Bluprint community; can you imagine how much it would help if everyone would make just one blanket to donate this holiday season?!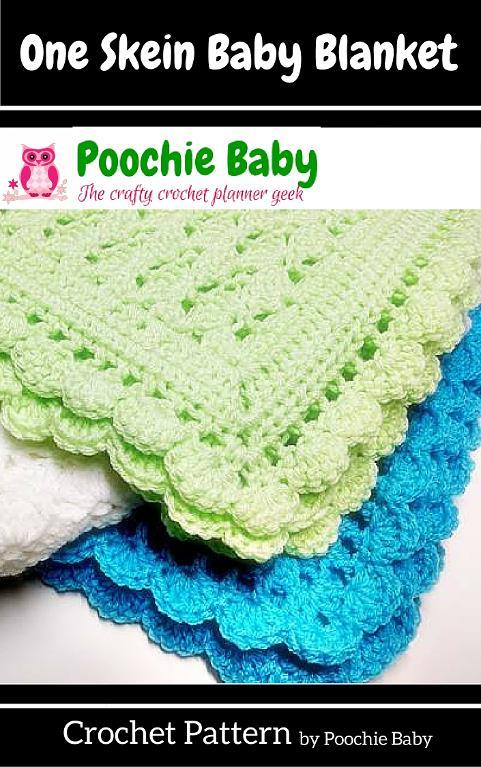 One-Skein Baby Blanket crochet pattern by Bluprint member Poochie Baby
5 tips for making a quick crochet blanket
The holidays are definitely a busy time of year, and you may feel like you don't have a lot of time to crochet for charity even though you would love to give to Project Linus. Making a crochet blanket can feel like a lot of work. However, there are a lot of ways that you can speed up the process to create a blanket for this cause. Here are five easy tips for making a quick crochet blanket.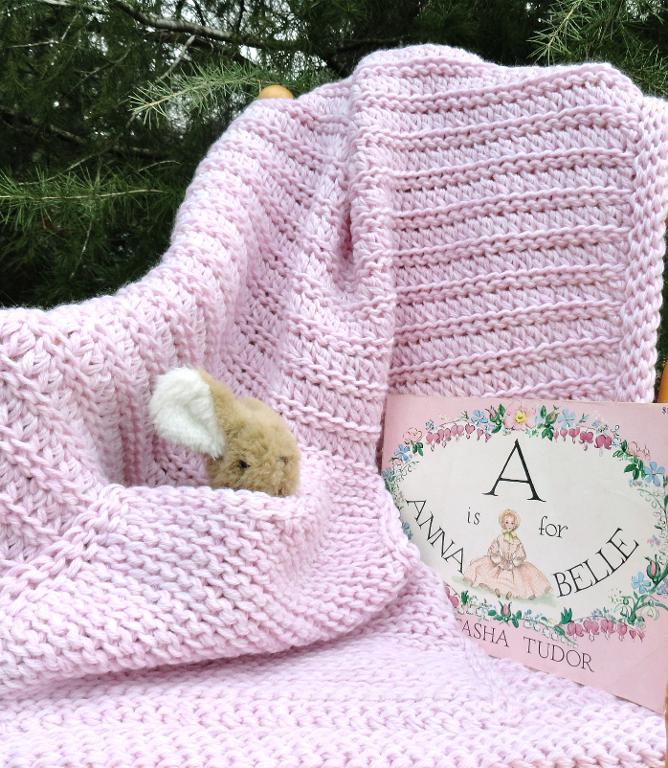 Pink-a-roo! Baby Blanket pattern by Bluprint member Janet Brani
1. Work with multiple yarn strands
Work your crochet pattern holding together more than one yarn at a time to make a really warm, cushy crochet blanket that works up super fast. You can work with two, three or even more strands held together. Each option grows the size of the crochet blanket more quickly than the one before it!
Chunky Crochet Throw Blanket Pattern by Bluprint member Stormy Ramsey
2. Use chunky yarn
Whether you work with one strand or many, your crochet blanket will work up more quickly if you use a bulky yarn. Work with a bulky weight yarn (#5) or even a super-bulky weight yarn (#6) to easily and rapidly make a nice crochet blanket to donate to a child in need.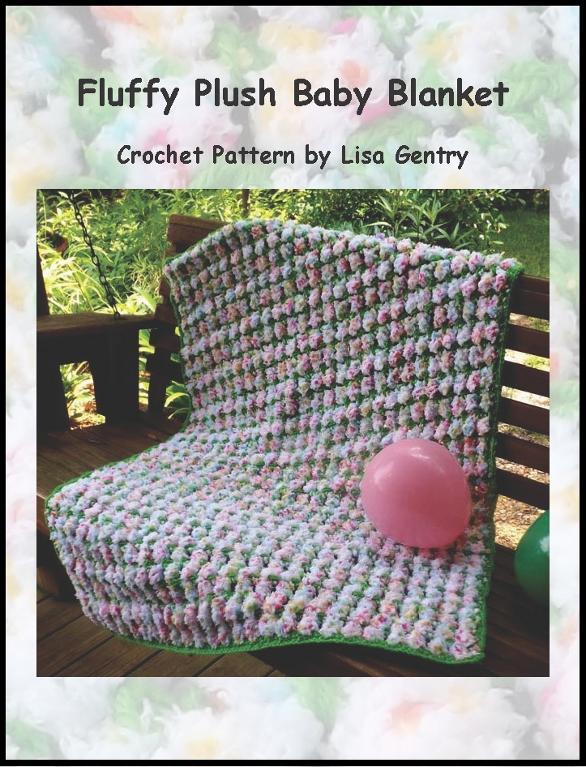 Fluffy Plush Baby Blanket pattern by Bluprint member Lisa Gentry
3. Choose a large crochet hook
The larger your crochet hook, the faster your crochet blanket is going to grow. When you work with chunky yarn, you naturally choose larger crochet hooks, but you can go even larger than usual regardless of the yarn you choose. A worsted weight or even lace weight crochet blanket can be worked up quickly using a size Q crochet hook, which will give you a very open design that's still cozy.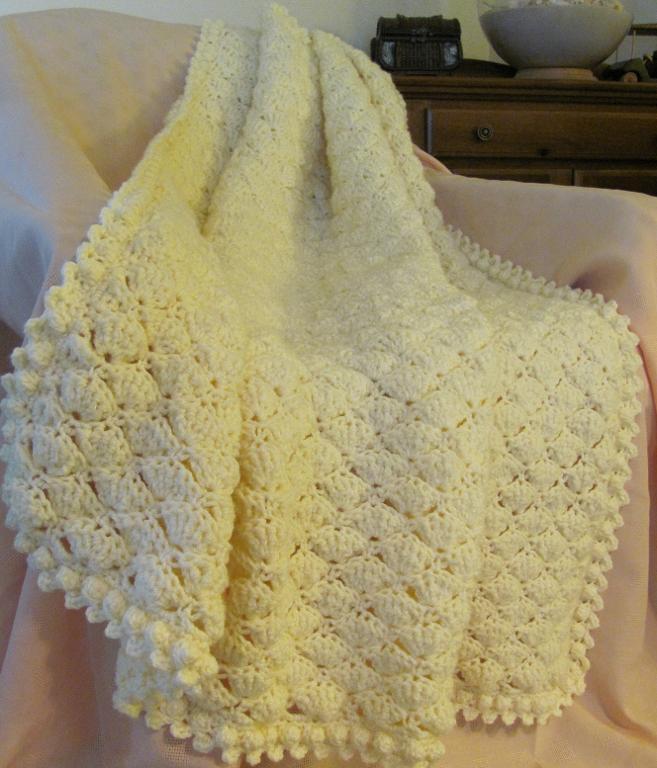 Padoo Easy Crochet Afghan pattern by Bluprint member Skerin Knitting and Crochet
4. Work with just one color
Changing colors can add a lot of time to the work it takes to make a crochet blanket, especially if you have to end off and join new colors every row or round. It takes time to switch colors, and then it takes time to weave in all of those ends. Save yourself that trouble and time by working the crochet blanket in a single color. If you prefer a more colorful blanket, you can make a quick crochet blanket using self-striping or variegated yarn. Let the yarn do the color work for you!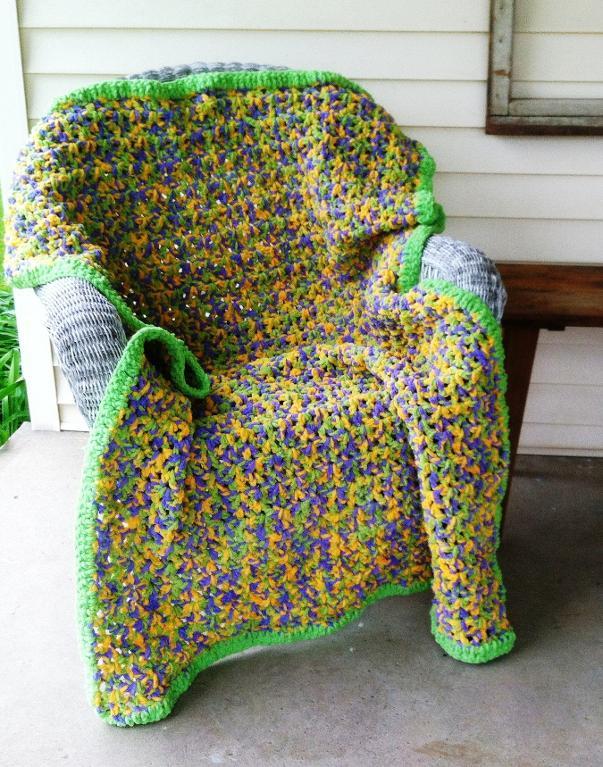 Quick & Easy Crochet Afghan pattern by Bluprint member Kay's Crochet Patterns
Bonus tip: Purchase skeins of yarn with a lot of yardage to further reduce the amount of time you need to spend weaving in ends!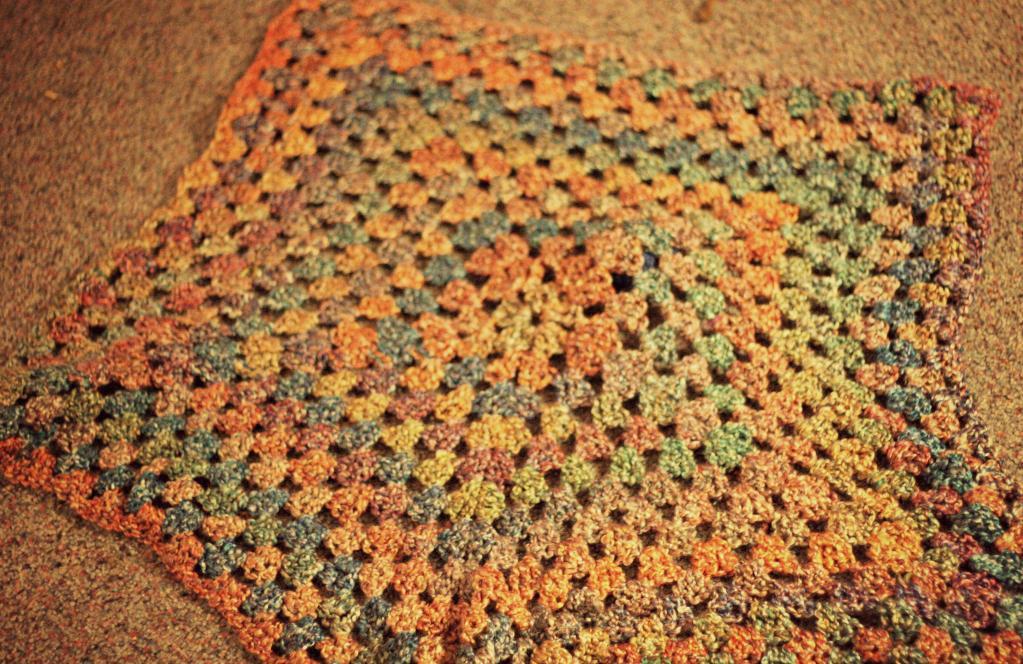 Granny Square Star Blanket pattern by Bluprint member Tricity Hokes
5. Choose a simple single-piece pattern
Most people will find that crochet blanket patterns worked in a single piece are far quicker to make than motif-based crochet blankets. All of the joining work for motifs just takes up a lot of time, so if you want to make a quick crochet blanket, then you should go with a really simple crochet pattern that's worked in one piece from beginning to end. The fastest option is to choose a crochet blanket pattern with a simple design, one with familiar stitches that are already second nature to you.
Ready to donate your blanket?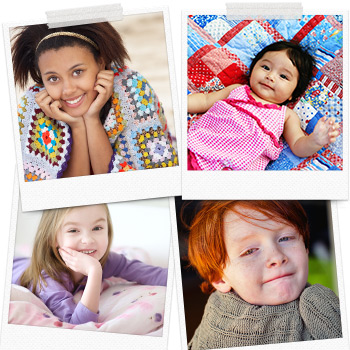 Get all your questions answered and find out how your donation can help.Find out more »