I feel like I have stepped back into my junior high years again — splatter paint is everywhere! The whole splatter paint vibe is so happy and carefree. If you're looking for a quick card making idea, learning how to splatter paint is such a fun project to do with kiddos and grownups alike.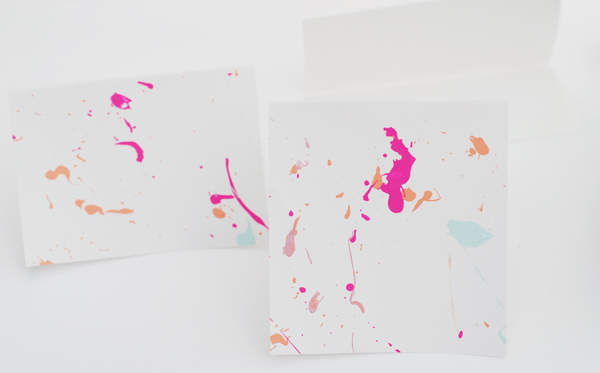 How to splatter paint
What you'll need:
Acrylic paint in colors of your choice
Card stock (Tip: white always shows up the best)
Paintbrushes
Paint smock or large towel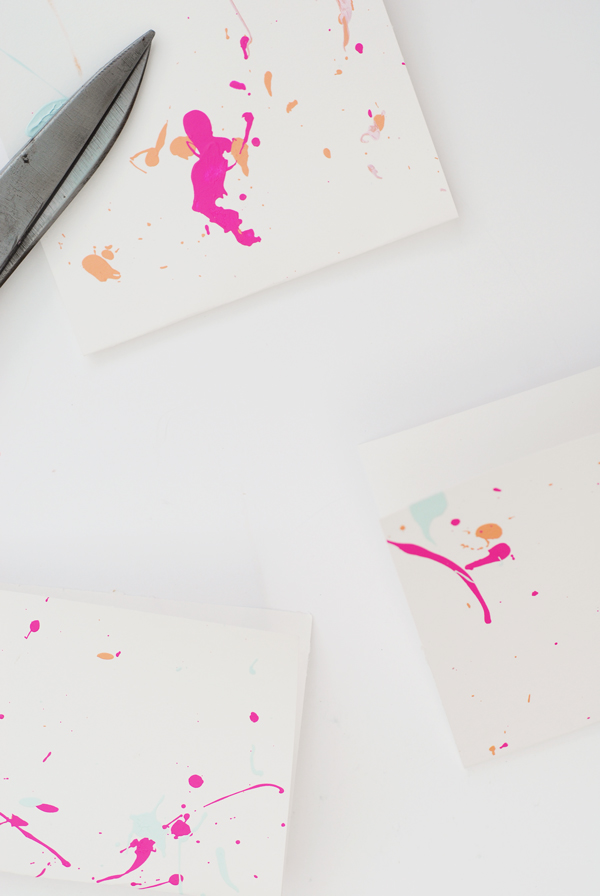 Step 1:
To begin this quick card making idea, lay out the card stock out in the format you would like, horizontal or vertical, and place over smock or towel.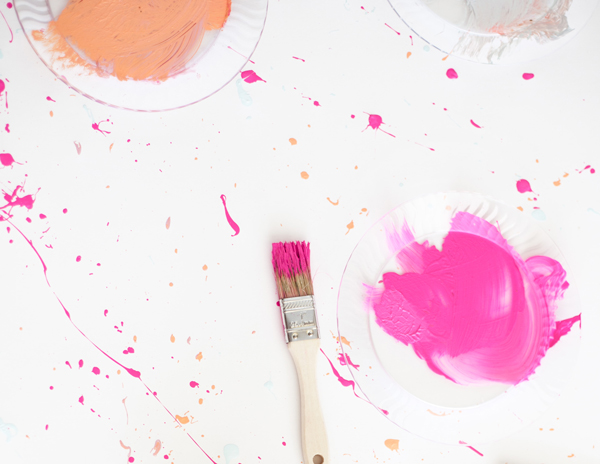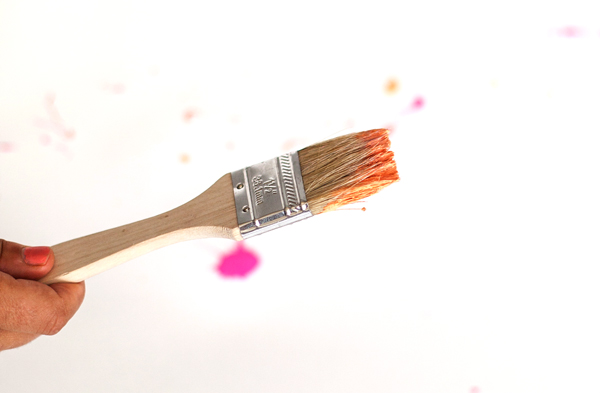 Step 2:
Pick up a good quantity of paint with your paintbrush (you don't want it dripping, but you do want it close to dripping).
Step 3:
Quickly sling your paintbrush in the direction of the card, splattering the paint onto the card stock.
Step 4:
Voila! You've just completed your first splatter paint! Repeat Step 3 with different colors (2, 3 or 4 colors — the choice is really up to you!) until you have completed enough splatter paint to your liking.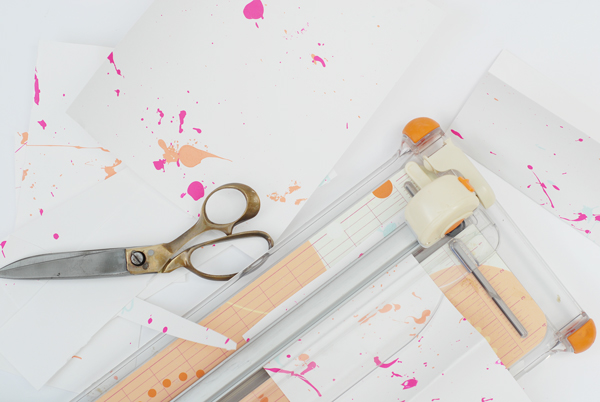 Step 5:
Now it's time for trimming and designing your handmade greeting card. I always find it easiest to paint larger pieces of paper and then trim down to size with a paper cutter and scissors.
That's it? Yep. That's it!
But how do you know what colors to choose? How will I know what's going to look best?
Here are a few tips to remember when making your splatter paint cards: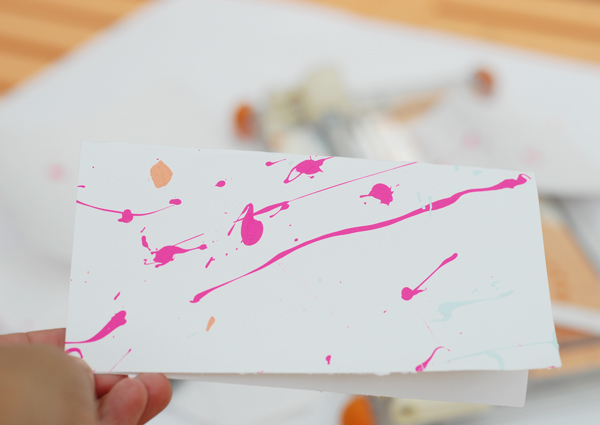 The color wheel is your BFF.
The color wheel when choosing color palettes for paper crafts. For example, using colors like yellow and blue make for an awesome greeting card that just screams "Happy Birthday" or "Thank You."
Consider your background.
As I mentioned above, splatter paint shows up the best on white card stock, however, if you are feeling a little daring, remember to consider your card stock color when choosing the colors you would like splatter for that perfect greeting card. Using the color wheel to make sure you are staying within your same realm (the colors on the opposite of the color wheel or beside one another always work well together).
You only need the primary colors when painting. (Kinda)
When painting, its important to remember that your primary colors, when mixed correctly, will get you the secondary colors that you need, however they may not be the shade or tint that you would so desire. To lighten or darken your primary, simply add white and black to the mix. Use white if you would like to lighten the color and black if you wish to darken.
Remember:
Blue + Yellow = Green
Red + Blue = Purple
Red +Yellow = Orange
If you are trying to save a little money, but want a more complex card, remember that truly the only paint colors you need to purchase are red, blue and yellow and a little white and black.
Be intentional with your paint choices.
Consider the "why" behind your splatter paint cards and consider what colors you typically associate with those occasions. Think bright and fun for a party invite (maybe in anticipation of an entire splatter paint party!), or maybe if you are writing a "I Miss You" or "Get Well" card, think of cooler colors like blues and grays to create a little more intimate and relaxed feel to the card.