When I'm too tuckered to cook it's tortillas and cheese to the rescue. Quite often they're made by my superhero husband who, unlike me, doesn't love spending much time in the kitchen. I'd feel guilty for not putting together something more spectacular until I take a bite and ease into the comfort and simple pleasure that is a quesadilla.
What would happen if we put just a little more effort into our cheese and tortillas? What if we kept the basic idea and simplicity of it but bulked them up a bit to make it perhaps a bit more of a hefty and nutritious meal?
That's what we're talking about today in this edition of "Weeknight Wonders": simple and delicious quesadilla ideas!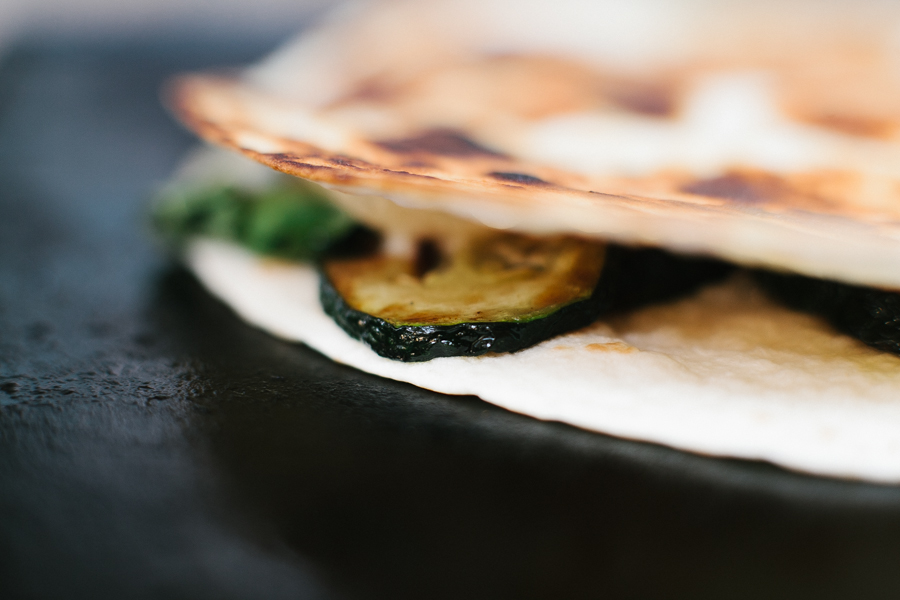 They really are the perfect weeknight meal: Super quick to make, kid and adult approved and can be very quickly adapted to suit whatever you find in your fridge.
Create the Spicy Salsas and Delicious Tacos You Crave!
Bring family and friends together with the incredible flavors of Mexico! Finally, enjoy all the benefits of an in-person cooking class without the hassle of travel or scheduling when you join this fun online class.Enroll Now »
First, let's talk about the cheese
We can't talk quesadillas without first talking about the classic: cheese. I like to make ours a bit more exciting by adding a couple of different types of cheese to the quesadilla. A sharp cheddar and regular cheddar perhaps. Fontina and Gruyère? Any good melting cheese would work.

Let's talk cooking style real quick. The quesadillas of my youth were often microwaved, which turned the cheese the same temperature as lava and then by the time it cooled down enough for me to eat it the tortilla was about as easy to eat as a shoe. Now I used a lightly greased cast-iron skillet or griddle set on medium heat. The tortilla develops a nice crust while the cheese has a moment to melt.

Here's a little extra tasty quesadilla tip: "Accidently" drop some cheese in the skillet so that a crust of baked on cheese forms on the exterior of the tortilla. If you've ever eaten the baked on cheese bits that cling to the pan after a plate of nachos or the cheese that melts out of the tortilla and onto the pan then you know exactly what I'm talking about.

Option #1: sharp cheddar and salami
This variety was born after searching through the remains of the fridge. It's not a far reach from the classic but the salami adds loads of flavor and balances the sharp cheddar beautifully. A few pickled peppers tucked between the tortilla would be lovely here too.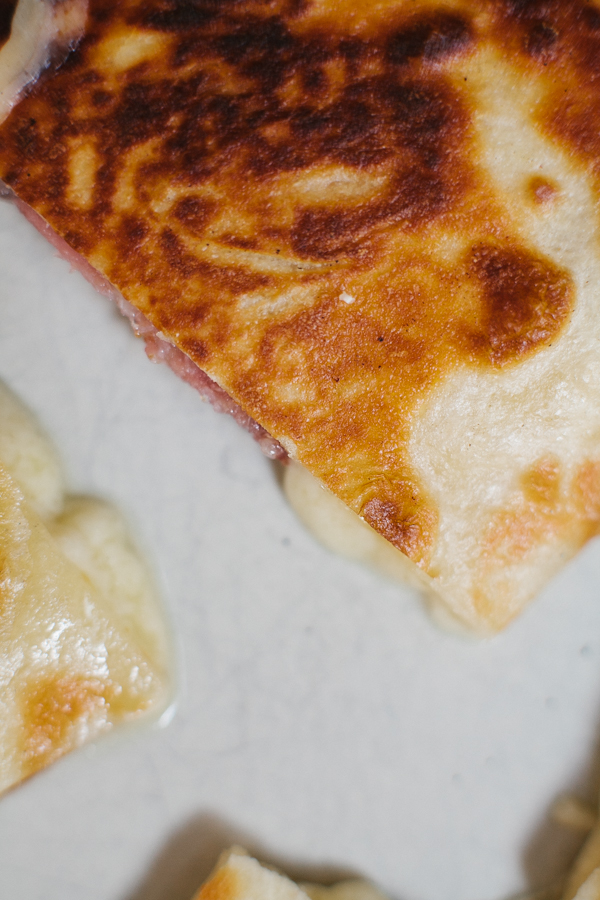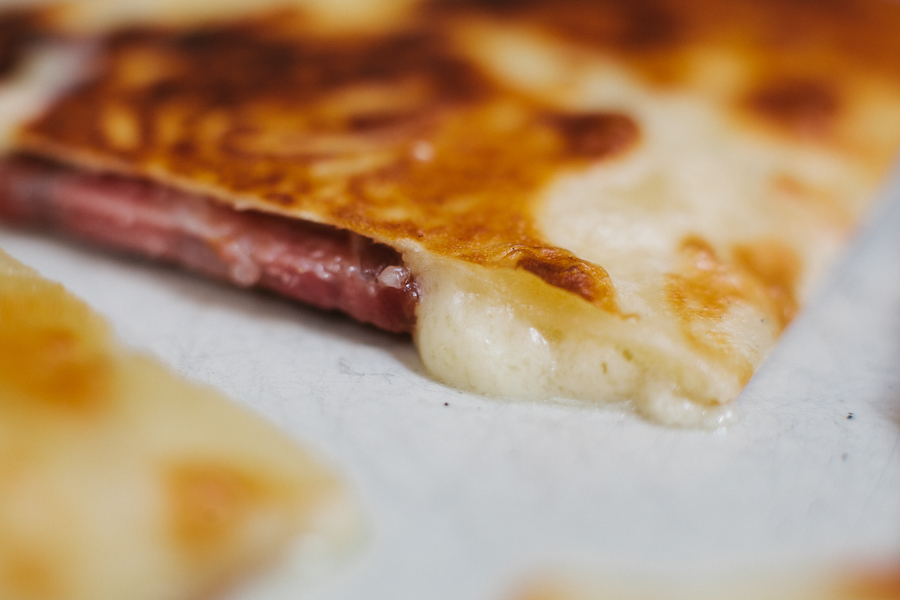 Option #2: savory + sweet
I love the idea of mixing sweet and savory flavors and really fruit and cheese are a lovely match so with quesadillas it's quite simple.
One rendition I love is strawberry and leek quesadillas with goat cheese. Or what about sliced pear, crumbled bacon and blue cheese? Peach, ham and mascarpone perhaps?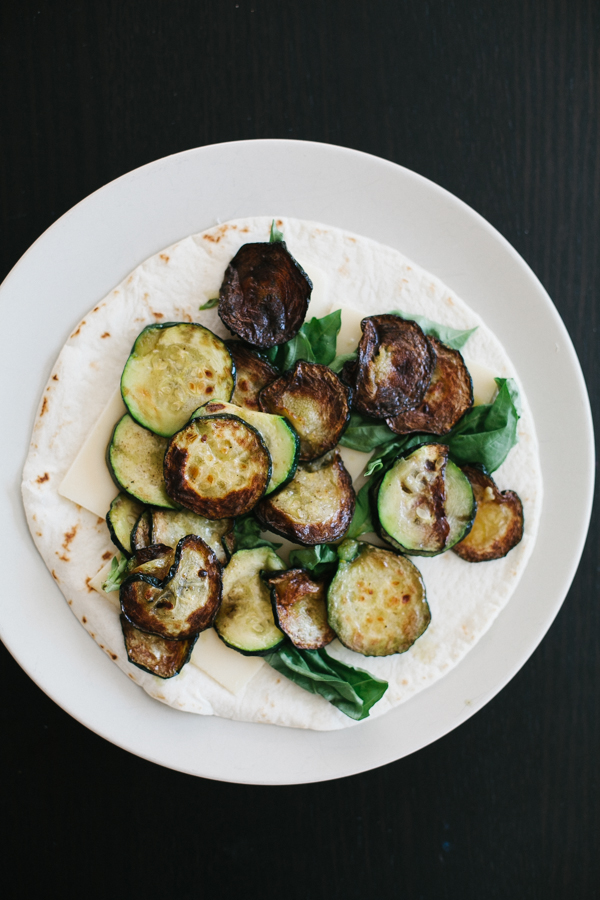 Option #3: zucchini, Gruyère and basil
Now this. This is my new favorite. There is the added step of searing the zucchini coins but it's a step worth taking.
Nutty Gruyère melts between caramelized zucchini. The basil adds a bright freshness that elevates this quesadilla and makes it feel downright special. If you feel like adding a bit more to your dinner than perhaps a simple Mediterranean style pico de gallo made of chopped tomato, scallion and capers.
Zucchini quesadilla recipe
Ingredients: 
2 tablespoons olive oil
1 zucchini cut into 1/4-inch coins
Salt
4 tortillas
8 1/4-inch slices of 

Gruyère

8 large basil leaves
Directions: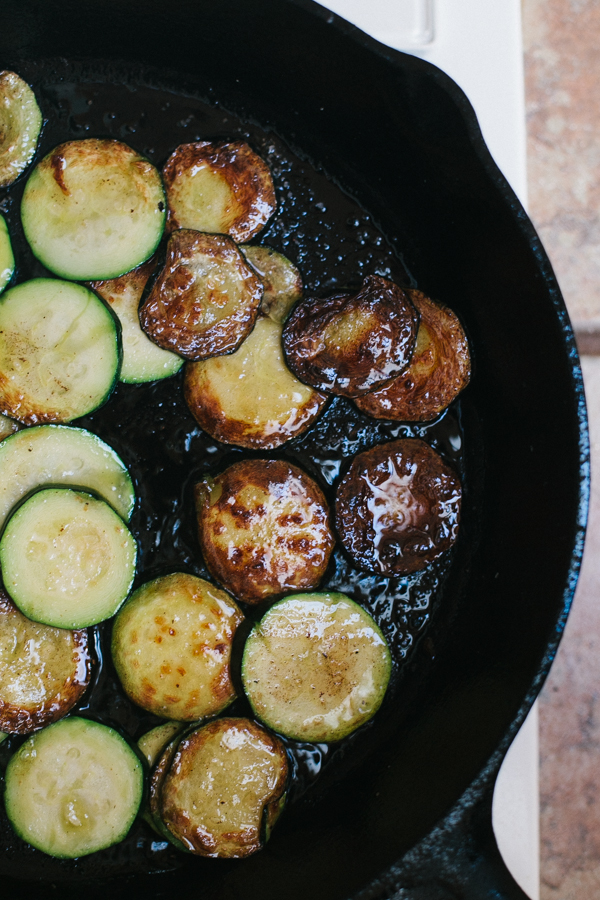 In a large skillet set over high heat, add the oil and heat until it shimmers. Add the zucchini with a pinch of salt. Let the zucchini sear for about 3 minutes before flipping. You want them to be deep golden brown. 
Put four slices of Gruyère on two of the tortillas. Add the zucchini to each and top with the basil. Add the other tortilla and cook on a medium heat griddle with a little bit of oil until the tortillas are crisp and the cheese has melted.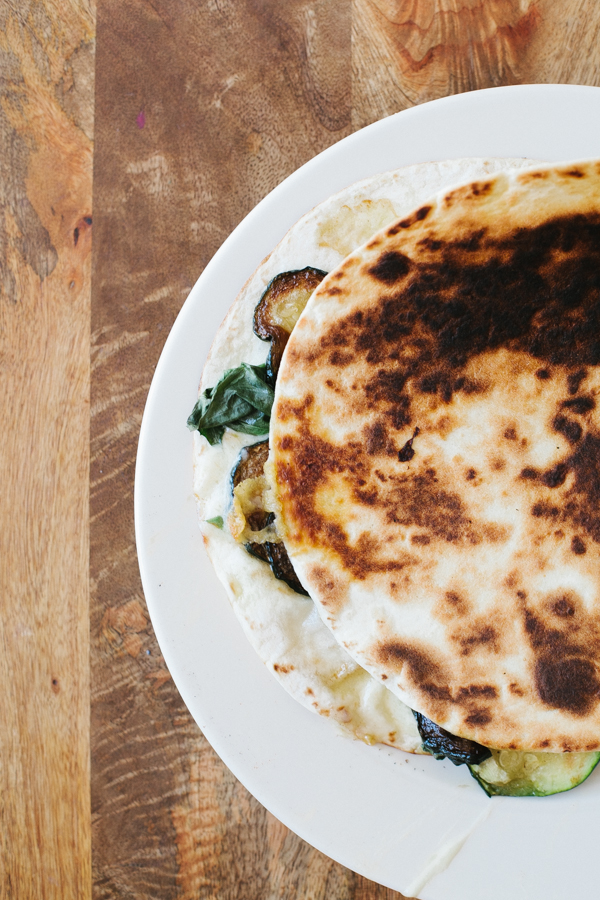 Create the Spicy Salsas and Delicious Tacos You Crave!
Bring family and friends together with the incredible flavors of Mexico! Finally, enjoy all the benefits of an in-person cooking class without the hassle of travel or scheduling when you join this fun online class.Enroll Now »