If you're stuck for time and ideas on what chic treats to make a fashionista for a birthday or bridal shower, why not whip up a batch of gorgeous purse adorned cupcakes? They're the perfect accessory for any fashion-themed cupcake plus they're surprisingly quick and easy to make!
How to make purse cupcake toppers so on-trend, they'll be this season's must-have accessory!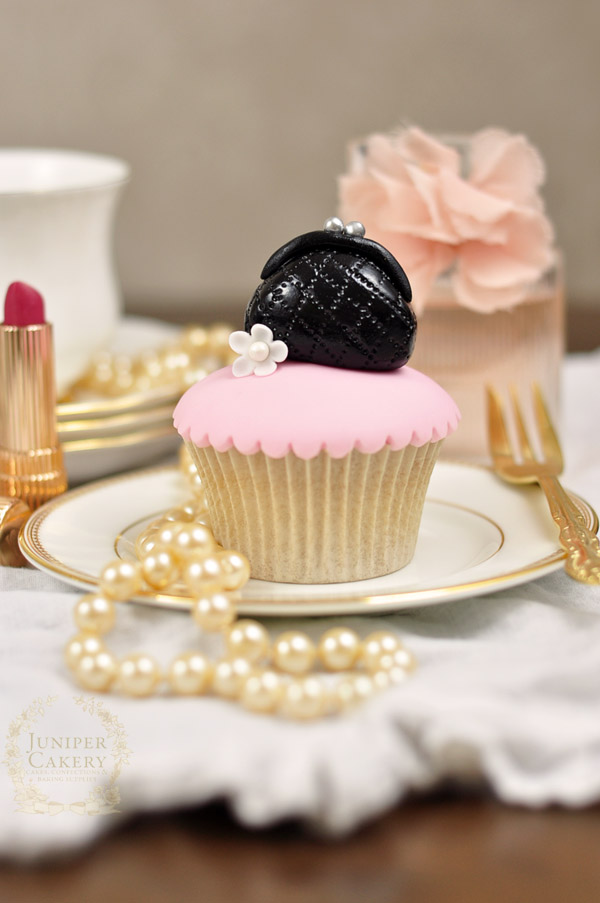 Photo via Juniper Cakery
Materials needed:
Cupcakes iced with fondant or piped with buttercream
Colored fondant (we used black to create a Chanel-inspired purse)
Quilting tool
Silver edible dragées or edible(approx 4mm in size is great)
Confectioner's glaze
Paintbrush
Edible glue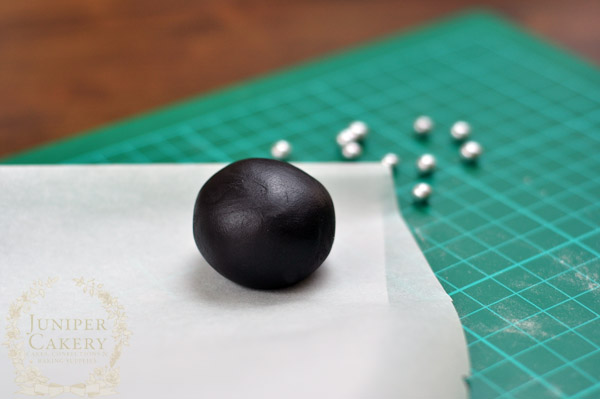 Step 1:
Roll a ball of colored fondant until smooth and crease or crack free.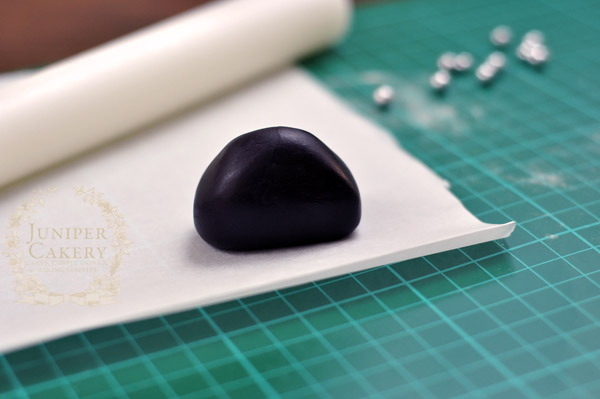 Step 2:
Shape your ball of fondant into a sort of rounded triangular shape, but with a slightly flattened top.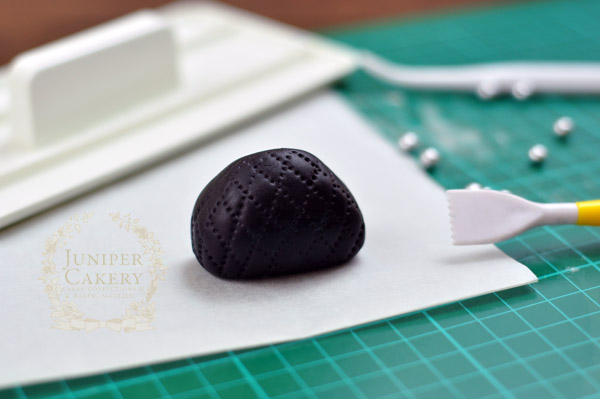 Step 3:
Now is the time to add a little texture to your fondant purse. We chose to be a little inspired by the classic Chanel 2.55 purses and added a little stitch-work texture using a quilting tool.
Step 4:
To make the opening section of your fabulous purse roll out a little colored fondant into a rope using a cake smoother. To do so roll into a ball until crease free then roll into a rough rope-like shape before rolling back and forth with a smoother.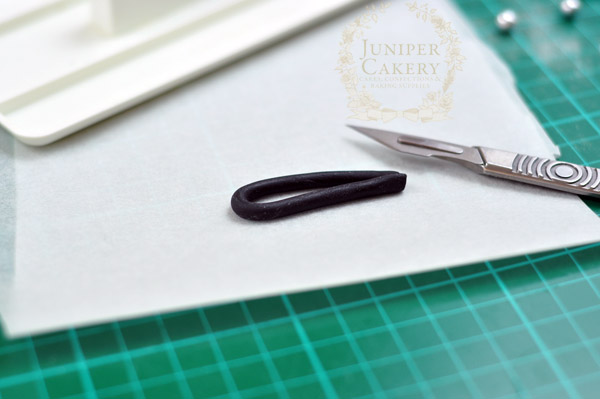 Step 5:
Cut your fondant rope down so that when folded it measures around 3/4 of the length of the purse. When folded carefully pinch each end to a tapered shape.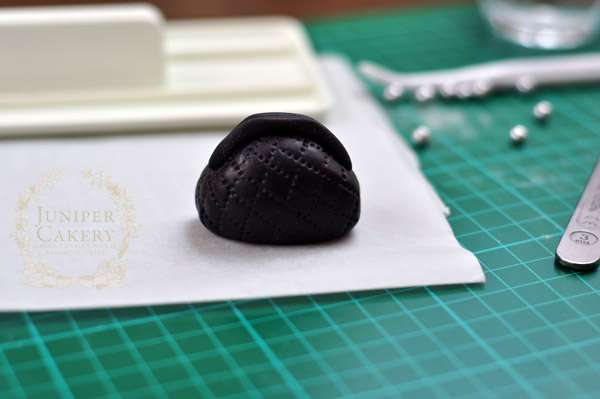 Step 6:
Use a little edible glue to attach the opening of the purse to the body itself. Shape a little with your fingers to create a more defined look.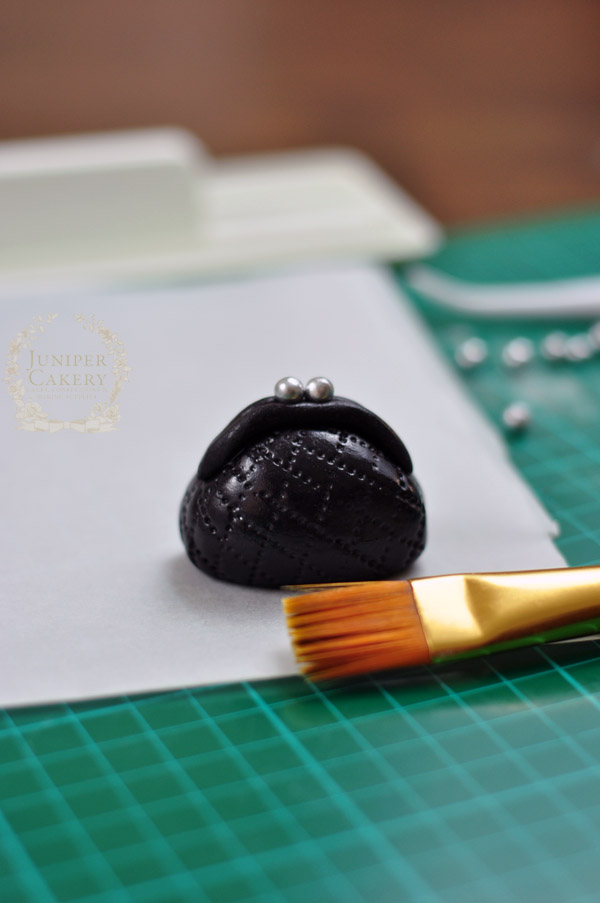 Step 7:
Take some confectioner's glaze and a paintbrush and lightly paint a few coats onto the surface of your purse to get a wonderful patent leather look.
Step 8:
Take two edible dragées or pearls and attach onto the middle and top of your purse opening using a dab or two of edible glue.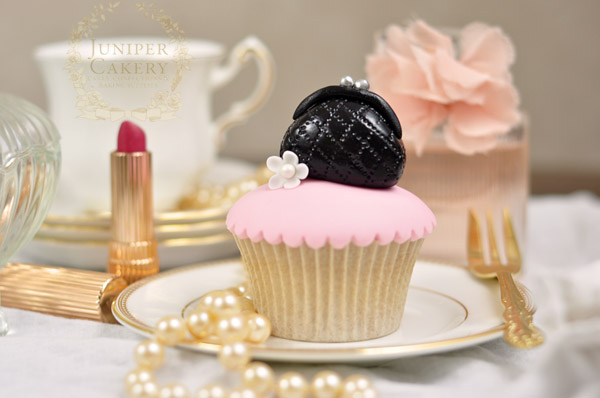 These in-vogue and irresistible fondant purses are wonderful for any fashionable party. Why not create different purses for a collection of chic cupcakes? To add a personal touch add a glimmering monogram studded with tiny sugar pearls or sparkling with edible glitter! We also love the idea of each purse sat atop a fondant silk scarf hand-painted with eye-catching prints and designs!
What other edible accessories would you style your fondant purse cupcakes with?