Pullover sweaters are my favorite to stitch — and to wear. I love the variety of construction options that pullover sweater knitting patterns offer, from top-down to bottom-up and even some seamless knits.
Plus, patterns for pullovers create a garment that's perfect for days when you're in a hurry to get out the door. Just slip it on with a skirt or pants and you're ready to battle the cold.
You'll find plenty of different construction options and fun textures in this collection of pullover sweater knitting patterns.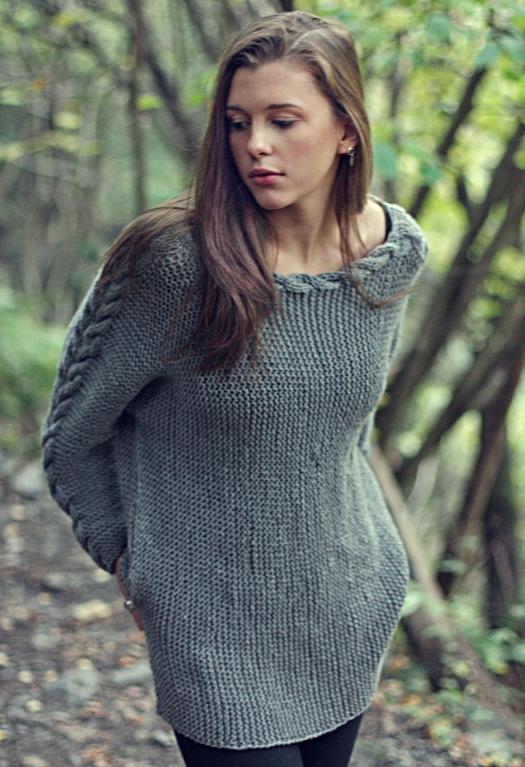 Photo via Bluprint member Katrine H
1. River Braid Sweater
It's tough to pull off a comfortable yet fashionable sweater, but the cable wrapping around the neck and down the sleeves of this loose-fit sweater is a win-win situation. It's knit from cuff to cuff, a construction that's a little more unique than the usual bottom-up or top-down styles.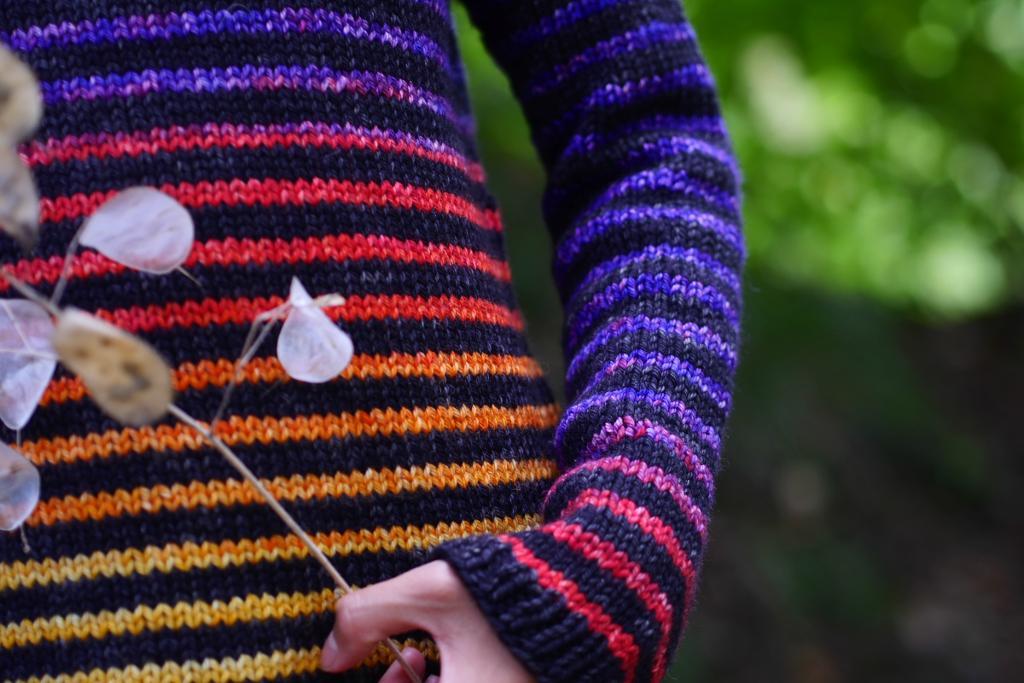 Photo via Bluprint member minimi
2. Rainbow Trail
This sweater is all about color. If you're substituting yarn, choose a variegated yarn that has long color repeats so you can really see that gradient color in the stripes. The sweater is seamless, so it's great for knitters who detest seaming.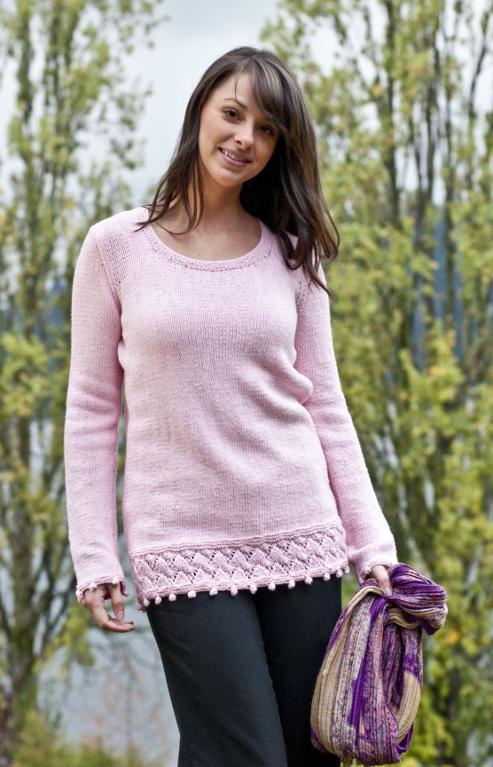 Photo via Bluprint member CascadeYarns
3. Springtime Tunic
This tunic is knit in cotton for spring weather, but you could also knit it up in a cozier wool for winter. You'll need cable needles for that pretty border, and there's a chart to help make the border easier.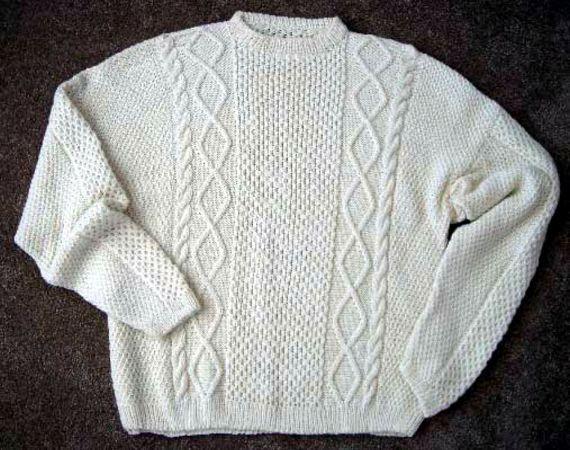 Photo via Bluprint member Frugal Knitting Haus
4. Men's Large Aran Sweater
Knitting a pullover for a dude? This beautiful classic sweater was designed with positive ease for something that's stylish and comfortable. If you already completed your first cable project and are itching for more, this would be an ideal follow up!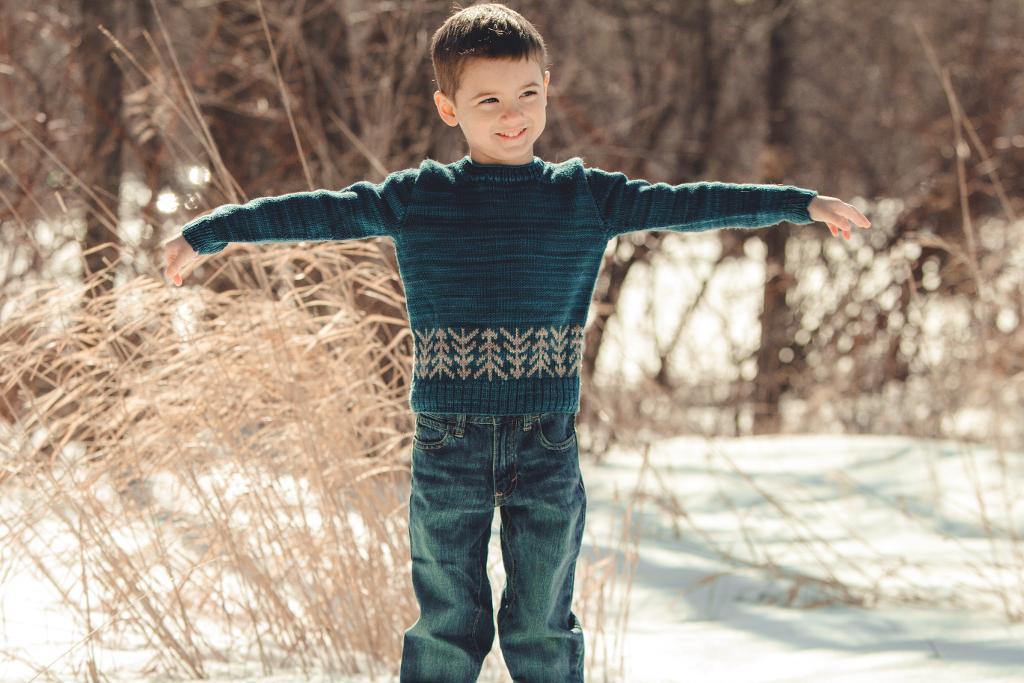 Photo via Bluprint member sara gresbach
5. Lodgepole Pullover
The sweater you knit for a kid will be worked up in no time compared to adult-sized patterns! This sweater was designed for either boys or girls and features simple charted colorwork for the border. Let kids in on the creative process by asking them to choose their sweater colors.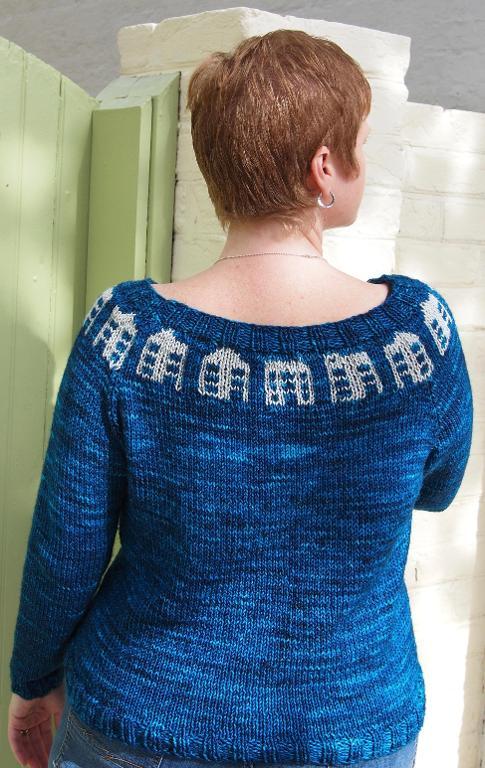 Photo via Bluprint member Corrine Walcher
6. Karida's Neighborhood
This sweater features the logo of Baltimore's Neighborhood Fiber Company, but you don't have to be familiar with the shop to appreciate the awesome design. The sweater is worked from the bottom up with very little finishing, so when you finish the only thing you'll need to do is sew the underarm stitches and weave in the loose ends.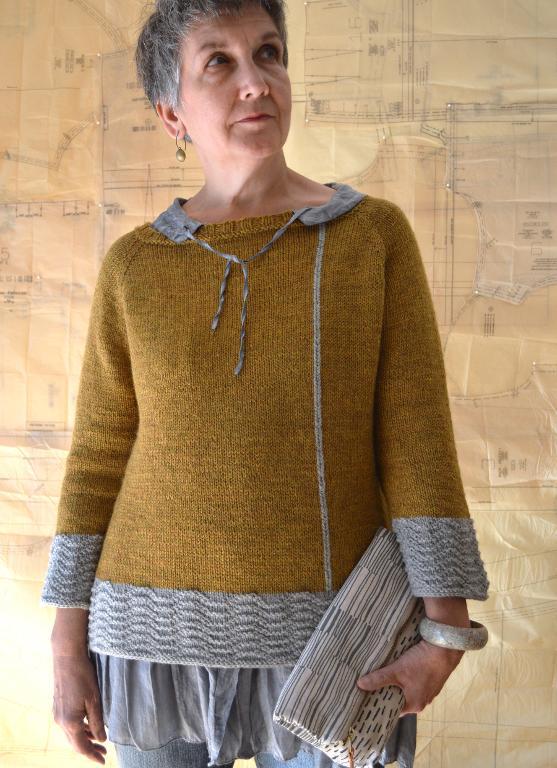 Photo via Bluprint member Bonnie Sennott
7. Grainline
I love it when pullovers add just the right amount of texture so that the sweater is simple to knit but still interesting. This is one of those sweaters! The kimono-inspired sleeves, boatneck and textured hems make this sweater more than just your usual stockinette-stitch raglan.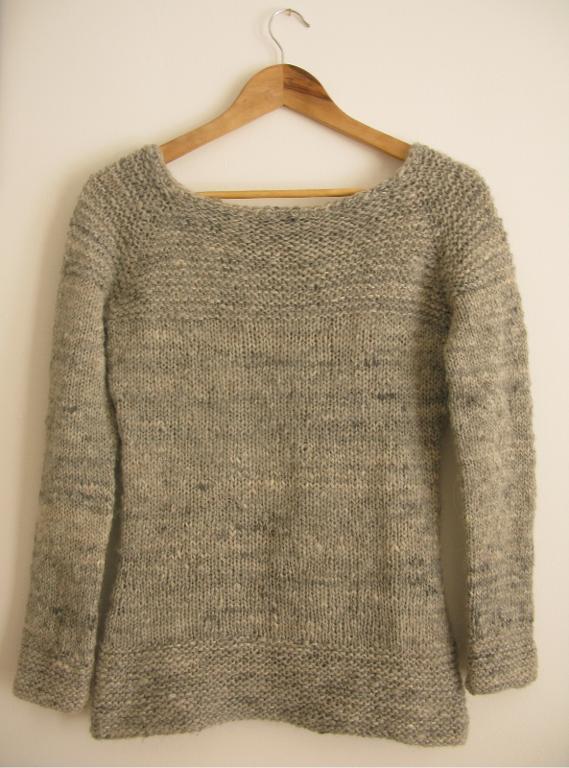 Photo via Bluprint member Littletheorem
8. Caora Sweater
Whether you're knitting your very first sweater or just looking for a simple sweater knit, this knit-and-purl stitch sweater is a solid choice. The sweater was designed to show off beautiful handspun yarn, but I could see this sweater working with any lofty yarn like a wool-mohair blend or maybe even some soft alpaca.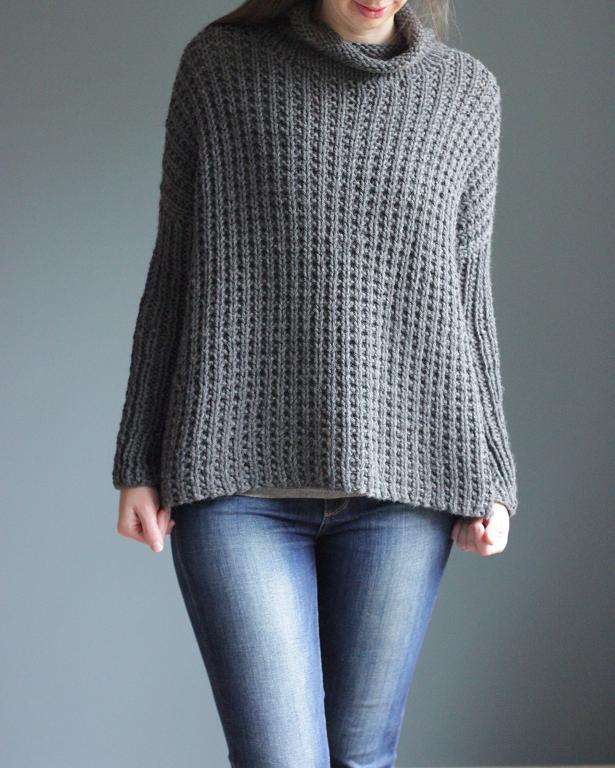 Photo via Bluprint member thebrownstitch
9. Bosco
Talk about a comfy knit. This pullover is oversized and knit with cozy, chunky yarn. Thanks to the loose boxy silhouette, you don't have to worry too much about fit. Top off the coziness with a loose cowl that keeps your neck cozy but not uncomfortable.
20+ Sweater Knitting Tips You'll Love
Get insider tricks & the best design ideas for creating sweaters you'll never want to take off.Get my FREE guide »