Food photography seems to be all the rage these days. Between taking photos of food on Instagram, to the rise in popularity of food blogs everyone seems to be trying to better their food photography skills.
Besides the actual food, camera, and lighting there's another important aspect to your food photography: Food photography props!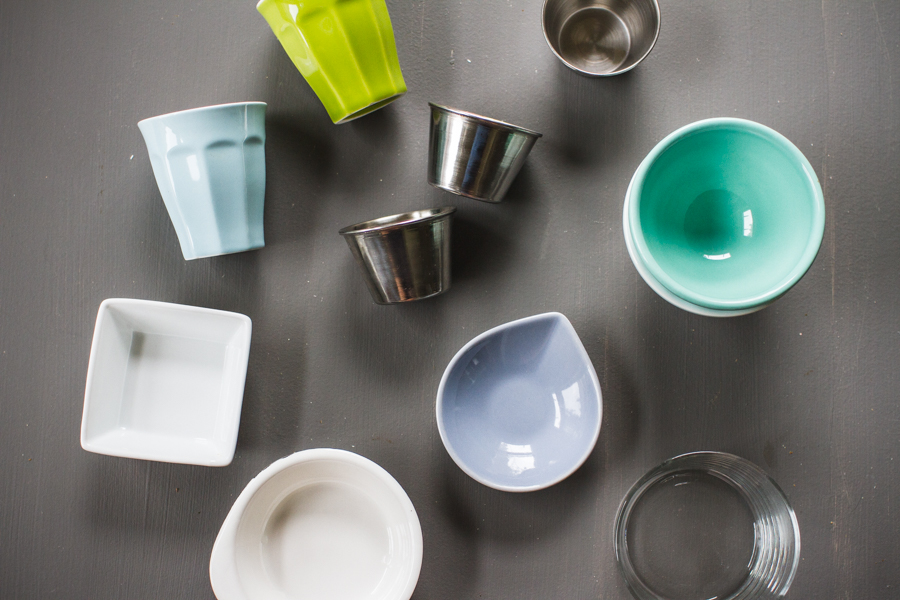 Photos via Edible Perspective
Check out these ideas for building your food photography prop collection!
Let's jump right in.
1. Mini-sized bowls and containers
You'll quickly learn smaller is better with food photography (for the most part). Bowls look best filled to the top or slightly overflowing and it's much easier to fill up a small bowl rather than a large one. Using smaller sized props will also allow you more play when fitting everything in your camera frame. They're great to use for topping and condiment containers and my favorite, ice cream.
2. Mugs
If you like taking photos of breakfast recipes you may want a few different mugs to choose from. If you're interested in learning how to capture steam in your photos check out this detailed post here.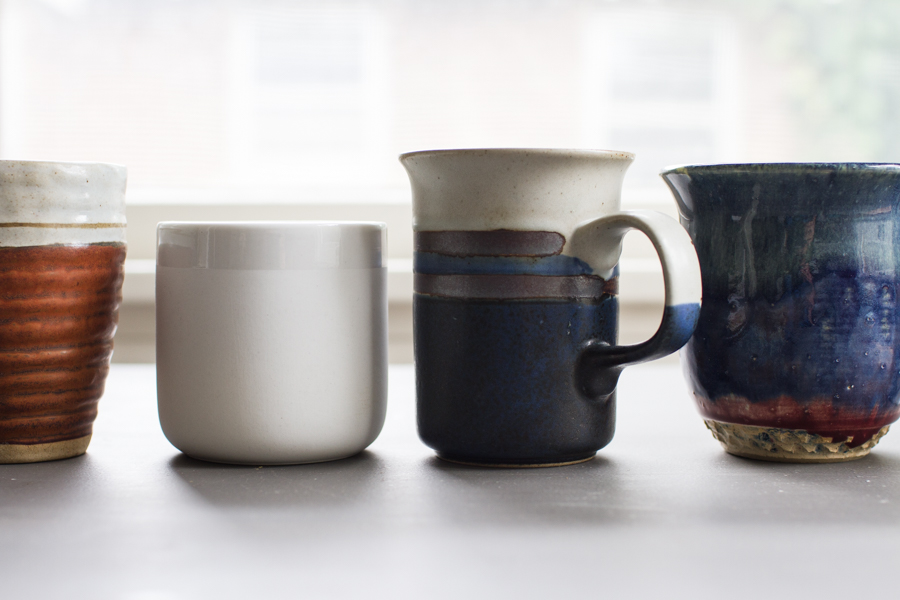 3. Glass jars
If only you could see the size of my glass jar collection! Glass jars are not only useful for canning and storing things like homemade peanut butter, but they look fantastic in photos. I use jars all of the time in many shapes and sizes. These jars can be found anywhere from Ace Hardware to Target, Walmart, Amazon.com, and so on.
They come in larger packs but you can also check local thrift stores with a good change of finding single jars on the cheap. I use these for photographing dry ingredients (grains, beans, etc.), for nut butters, dressings, sauce, milk, juice and even boozy beverages. They're just so versatile!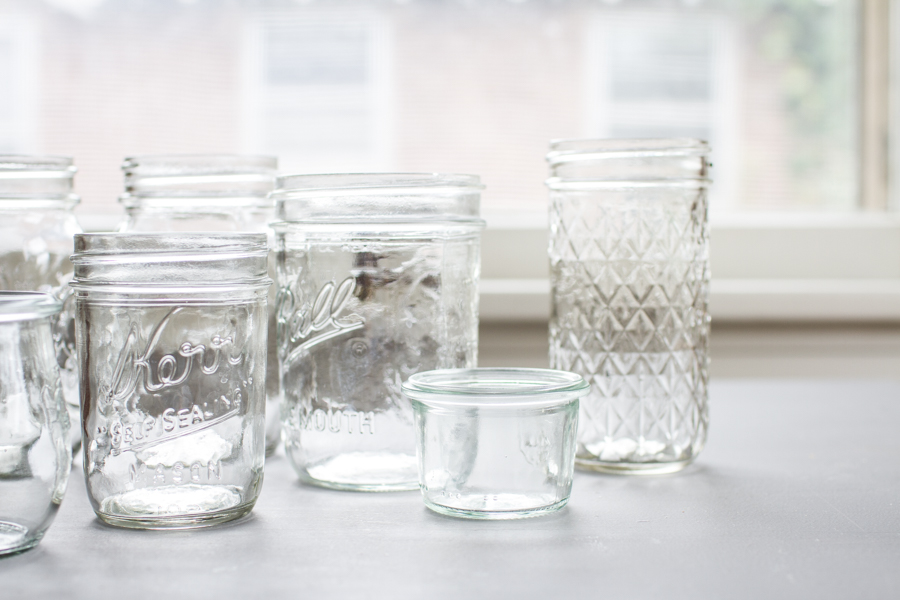 4. Medium sized and larger bowls
When shooting things like soup I tend to use a cereal size bowl. It tends to look best size-wise in photos and it makes it easier to fill up a few bowls to use in the photo without running out. Large bowls and platters can be useful when photographing salads and the like.
5. Small plates
Appetizer plates are super useful and also very affordable. I find the best small plates at Crate + Barrel for just a few dollars each. Appetizer plates are nice when photographing a small portion or when you want the plate to look full with a small amount of food.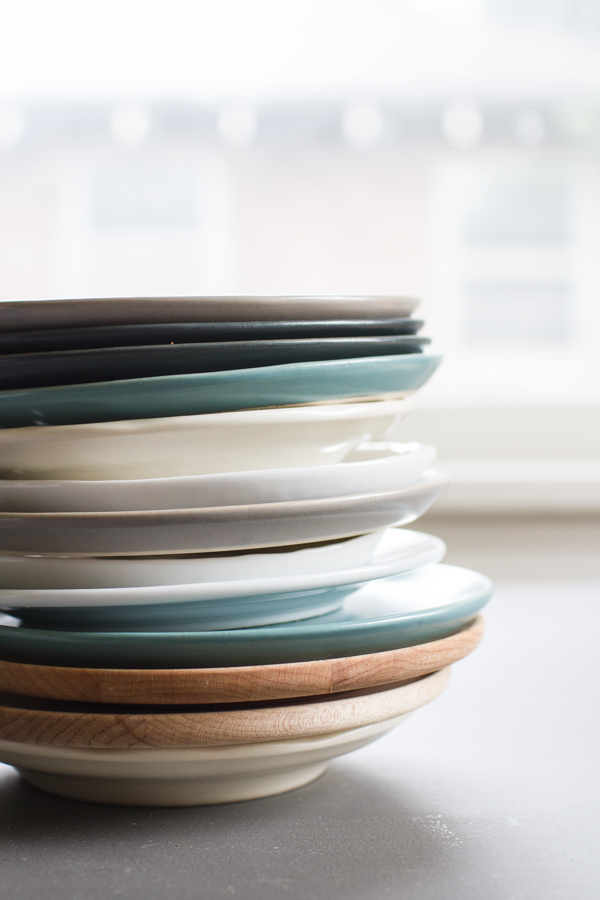 6. Salad plates
I rarely photograph on dinner sized plates and find salad plates to be much more useful. They require you to plate less food and won't take up as much space on the surface you're shooting on. If you want to show 3 plates with whatever recipe you've created it's much easier to plate on 3 salad plates as opposed to three dinner plates. I love using salad plates when shooting sandwiches, veggie burgers, cookies, salad, etc.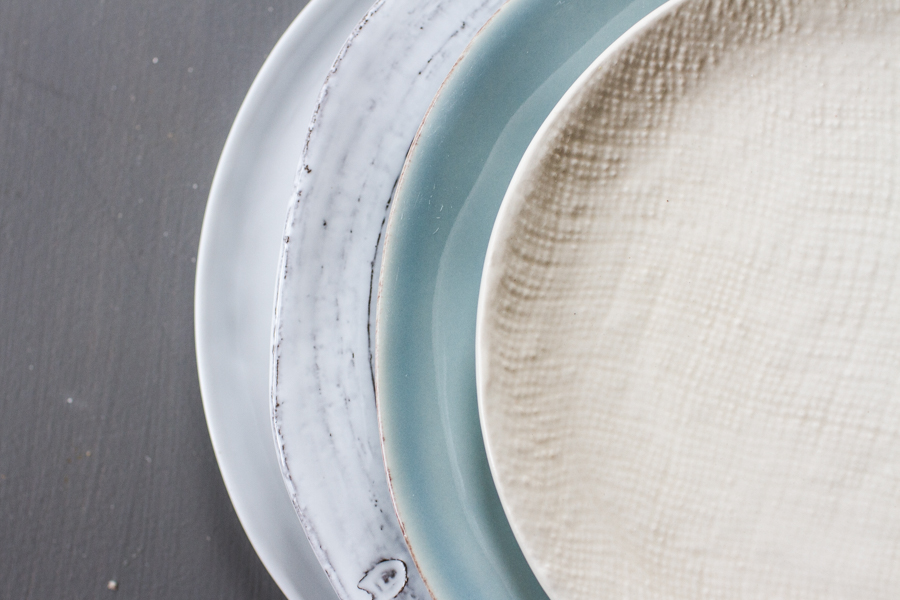 7. Utensils and misc. small props
You'll want a a few different styles of utensils to choose from for your photos. It's easy to find open bin utensils at numerous stores (like World Market) with a good selection of kitchen supplies. Depending on the scene you're staging you may want a more modern or antique utensil to match the style. I also use mini spoons all of the time. They're typically labeled as "appetizer spoons" and sometimes they'll have coordinating forks and knives as well. I usually spend no more than $3 on a small utensil or prop. You can find appetizer spoons at Create + Barrel and CB2 as well as other stores.
Also check to see if there are any antique stores in your areas. You can usually find great prices and a fun variety of vintage pieces.
8. Towels and fabric
Kitchen towels can be used for a variety of things in your photos. My favorite places to find napkins are at Ikea and West Elm. I also frequently go to fabric stores when I'm looking for a very specific color of fabric. This saves money and gives you a larger piece to use. The edges won't be hemmed but sometimes the frayed edge adds a bit of character to the photo. I'll use napkins or fabric underneath plates or bowls and sometimes as the entire surface I'm shooting on. If you ruffle up the fabric a bit you can create interesting textures and shadows in your photo.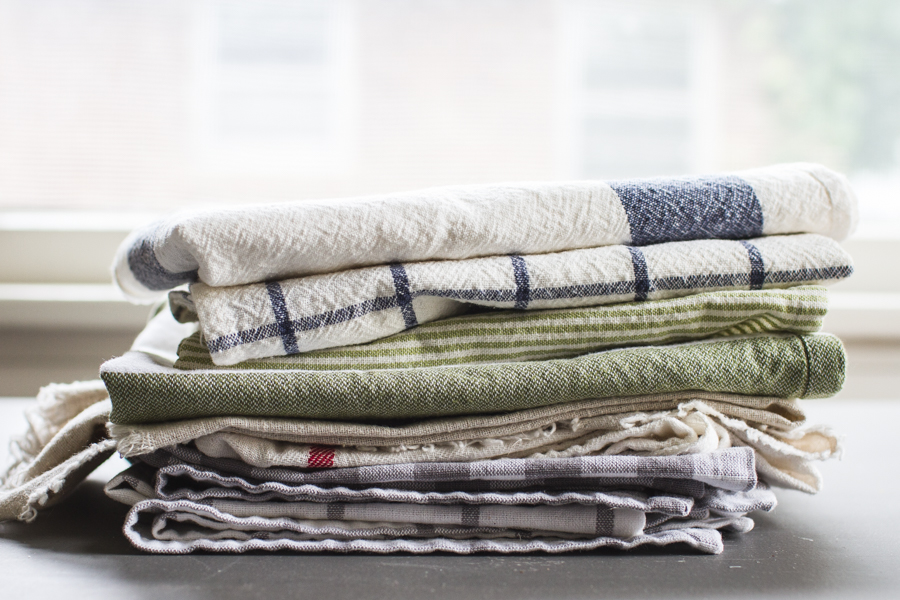 9. Surfaces and backgrounds
This is where you can get really creative, keep things incredibly simple, or a mixture of both. Some people like to use the same wood (or tile, marble, etc.) for all of their photos. It provides consistency and helps develop a style. Some like to change things up with each shoot. There is no right or wrong way!
It may take some trial and error to figure out what you like. Surfaces and backgrounds can also typically be interchangeable. I've used everything from old fence posts, 16×16 tiles from home improvement stores, cutting boards, baking sheets, parchment paper, towels, etc. You can also DIY your own photography backgrounds and surfaces pretty easily.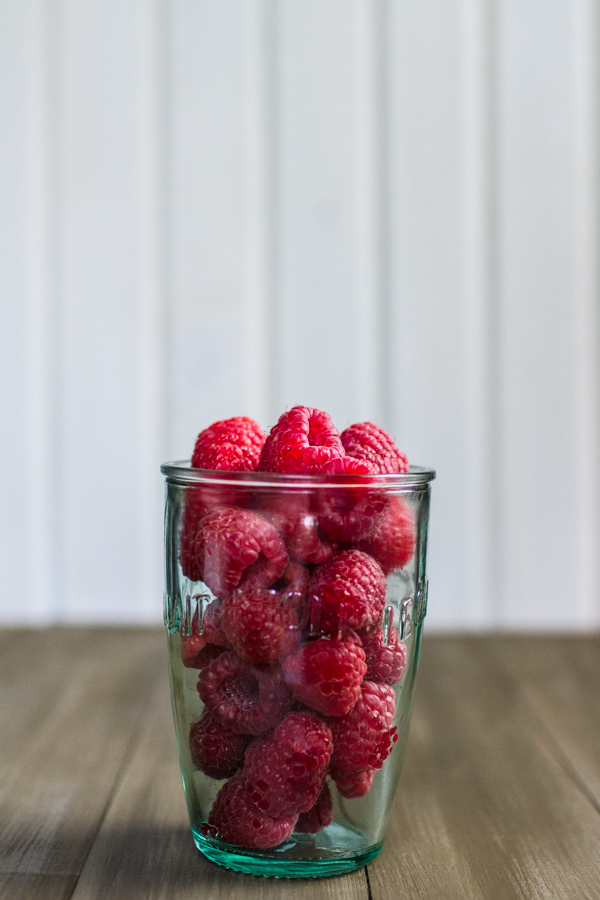 Three things to remember about food photography props:
1. You don't need a giant collection to take great photos.
2. You don't have to break the bank. Keep an eye on kitchen store sales and check thrift stores and antique stores for good deals.
3. Go for small plates and bowls for easier plating and to fit more in the camera frame.
Where's your favorite place to shop for props?